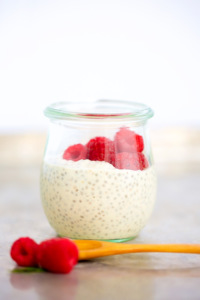 This recipe is for the healthiest vegan vanilla and chia pudding. This pudding is perfect for breakfast, school lunches or even dessert. This Vanilla and Chia pudding made us fall in love with chia pudding. Once you get the works on how to prepare it, I promise you will want to make it every single day. It is the best!👏 First time I prepared it I had many questions. How am I going to hydrate the chia with cashew milk? Are the kids going to like it? What is the consistency going to be? And many other things, but the best thing to do is…

Never miss a recipe, subscribe.
Never miss a recipe, subscribe.