This delicious Apple Reuben sandwich is my version of the original Reuben sandwich. It is vegan, and I'm sure you'll love it.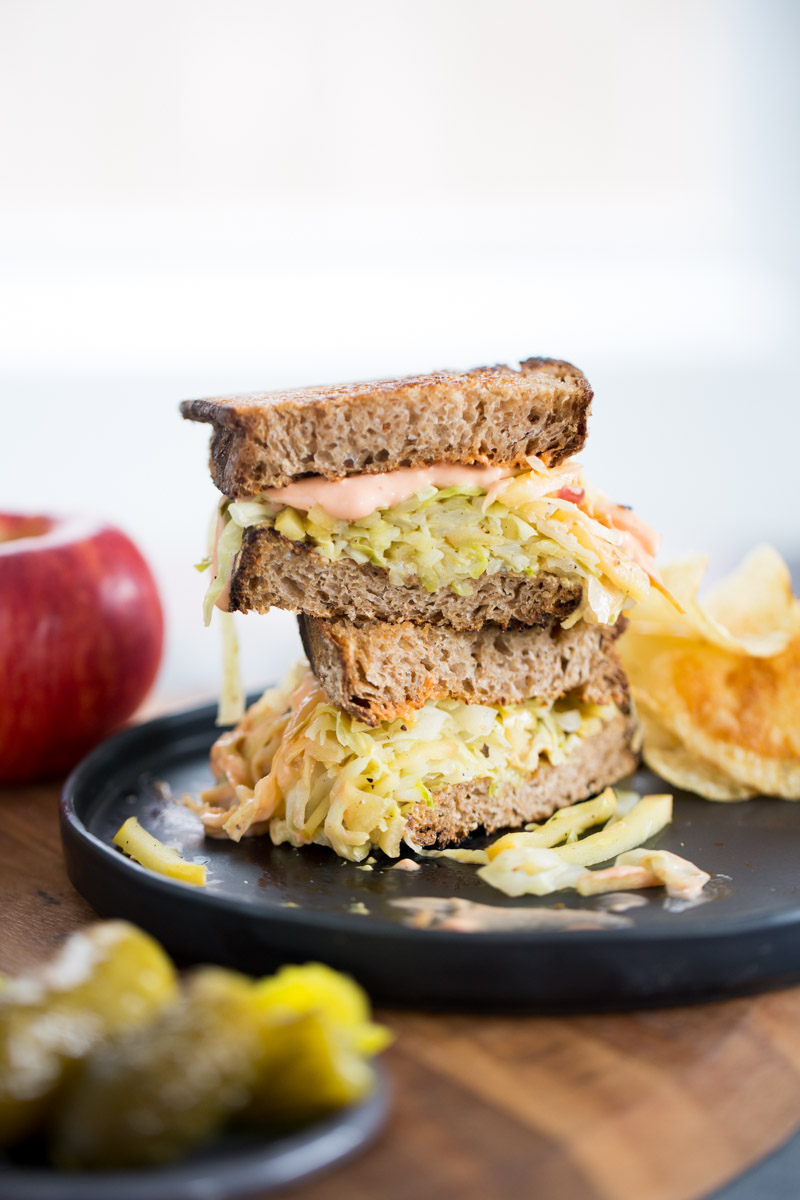 I wrote this post in collaboration with Super Fresh Apple Growers and Autumn Glory, the recipe, photos, and opinions are all my own.
My father's family is of German ancestry and I clearly remember as a little girl the German flavors that were always present in our home. Sauerkraut, cabbage with apples, these kind of dishes  were some of my favorite things to eat when I was growing up. Funnily enough, I think I passed down this type of preferences in my blood and genes to my kids. Sofia, especially, absolutely loves those same flavors I enjoyed and often asks me for sauerkraut sandwiches with avocado slices.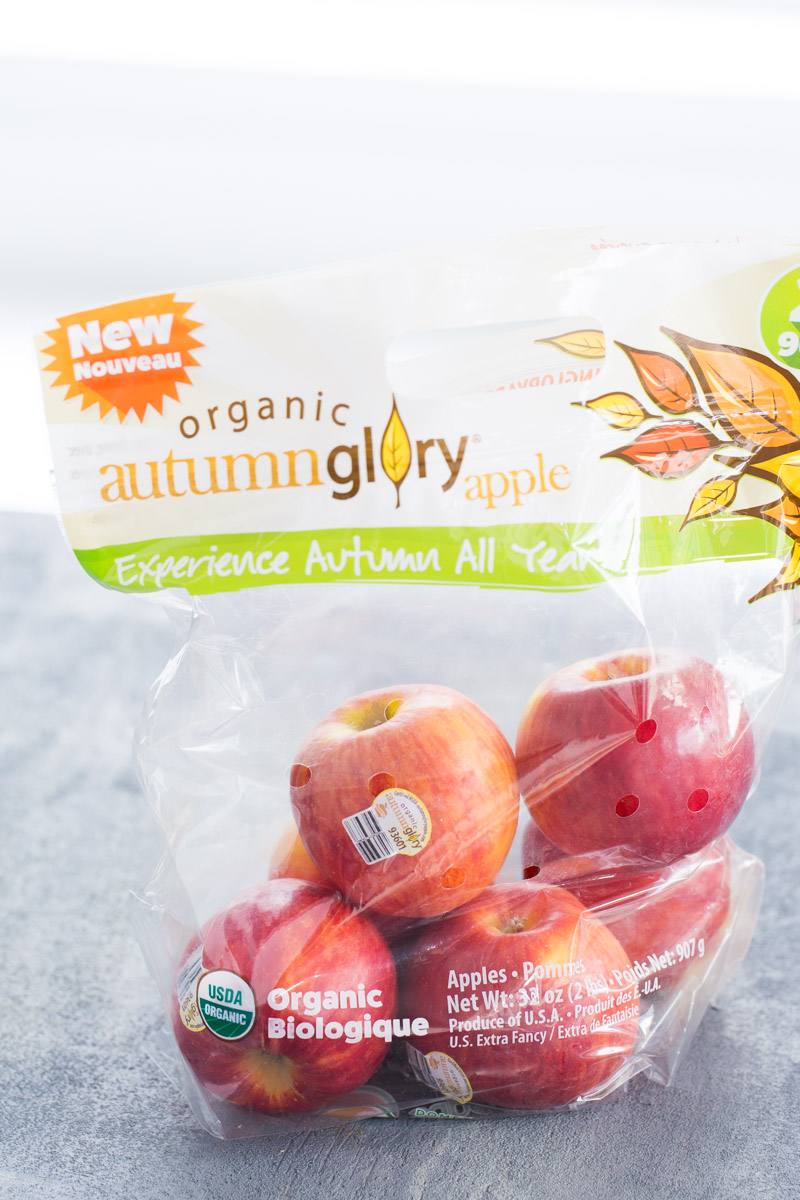 The only problem would arise when there was no sauerkraut at home, or if it wasn't ready when she wanted one of these sandwiches. Needless to say she wasn't happy on those days. That is how this Apple Reuben Sandwich came about. And when I started making this Apple Reuben Sandwich with Autumn Glory apples it became ever more popular with all my kids!
Related content:Bánh mí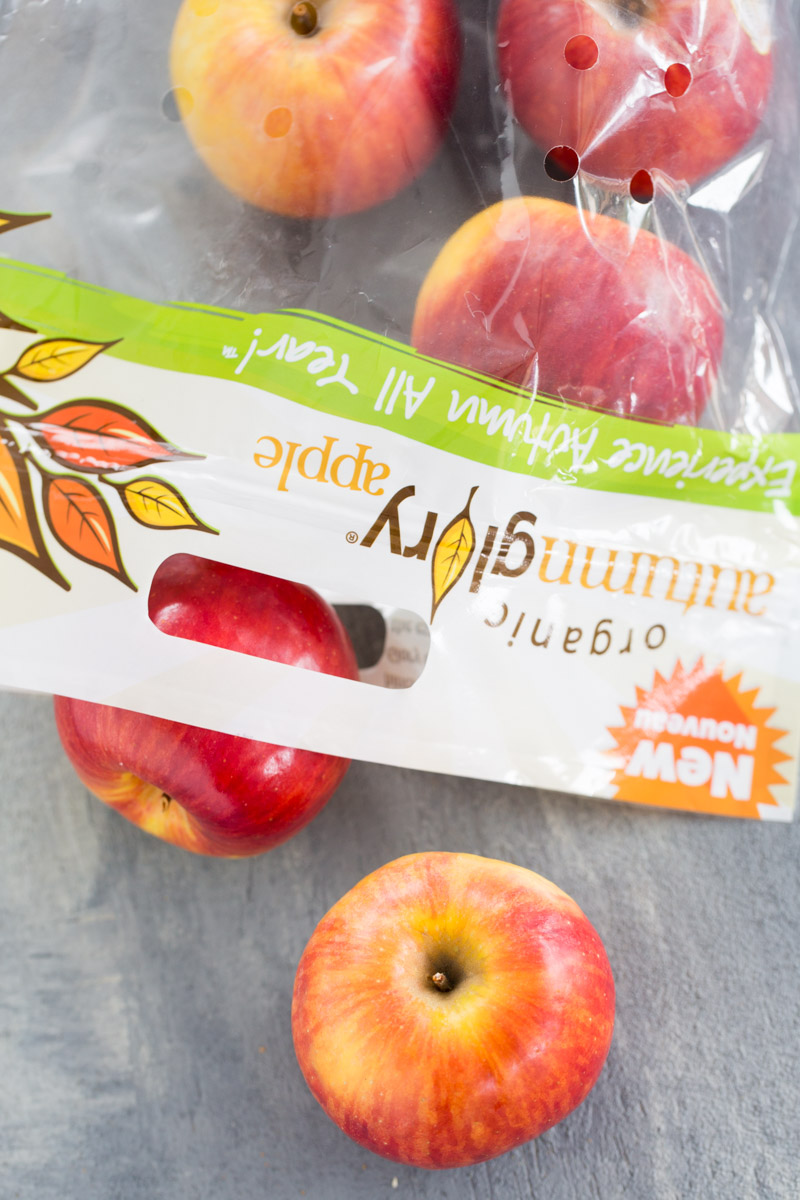 Since I discovered these apples my kids don't want any other variety!!! Every bite is a treat. The skin is firm and they are super crispy on the inside. Just like Romina says, "It's how a perfect apple tastes." And as if they couldn't get any better, they're organic AND their orchard is in Washington State. Because they are grown here in the USA the apples don't have to travel thousand of miles from foreign countries to get to us.
Amazing right?? I also love to cook with them because they do not lose their crispness.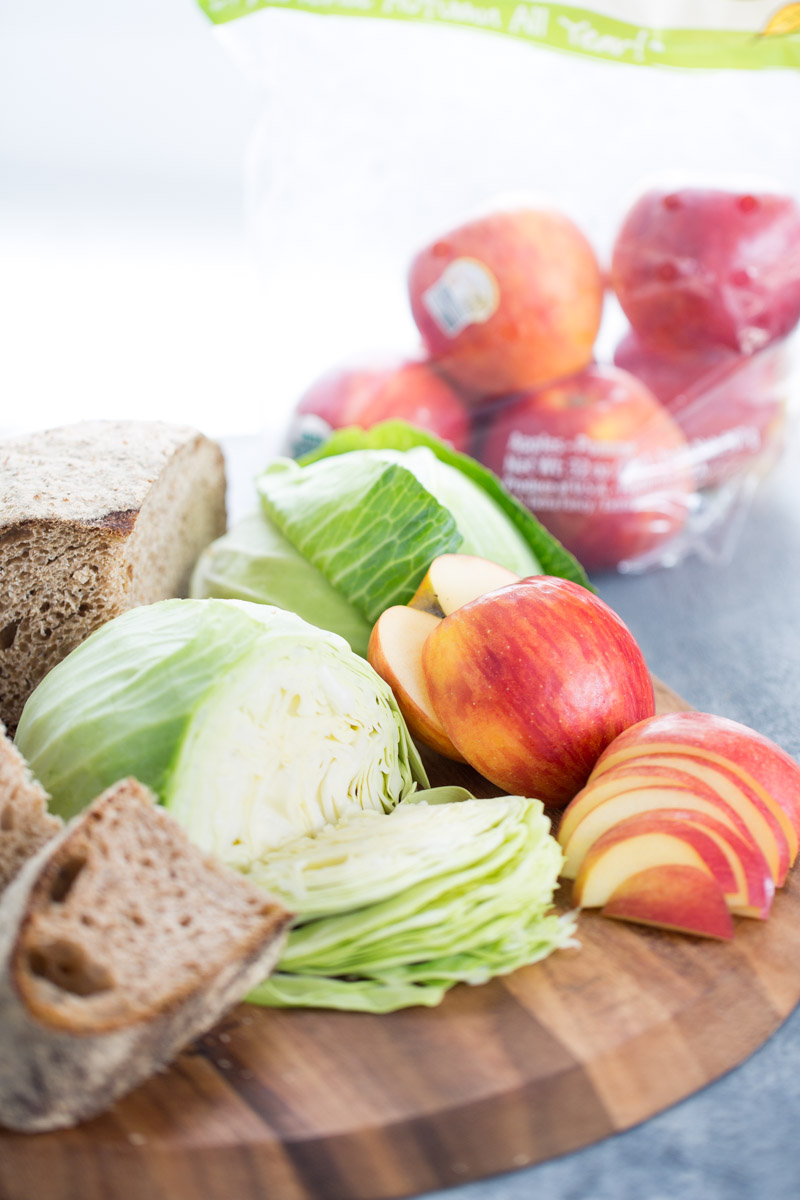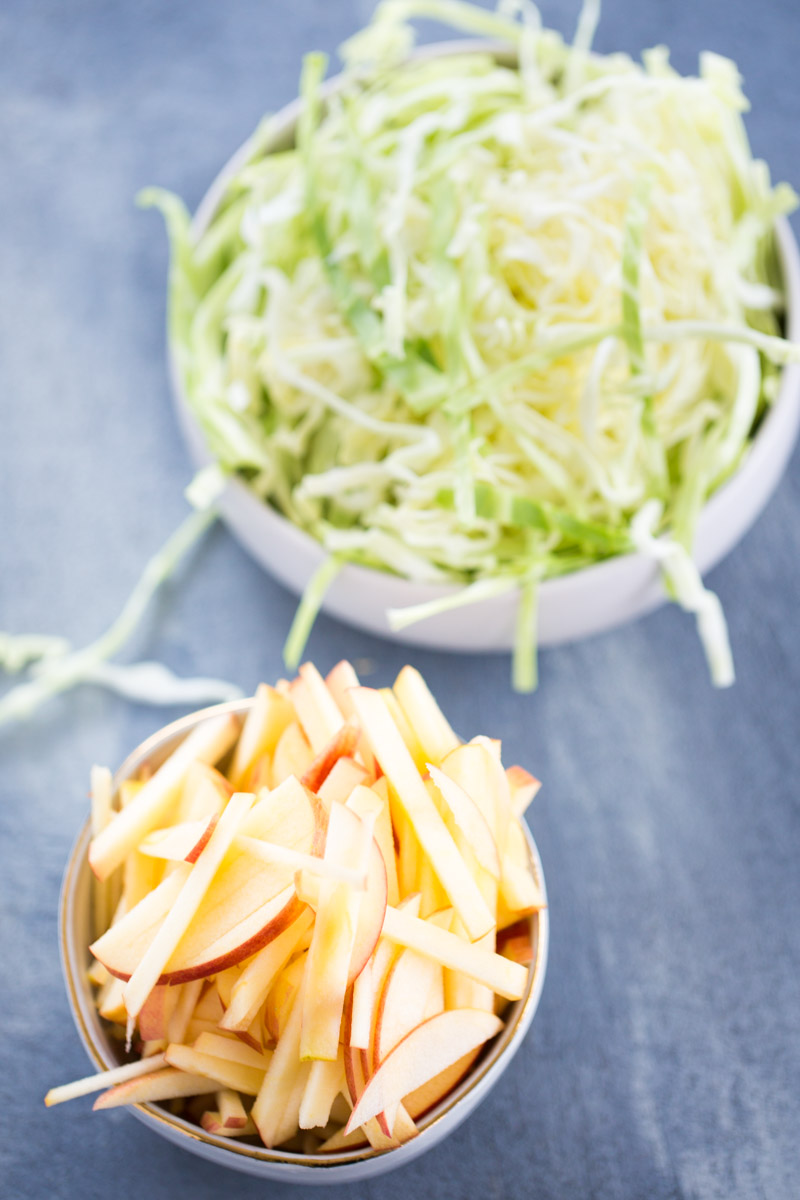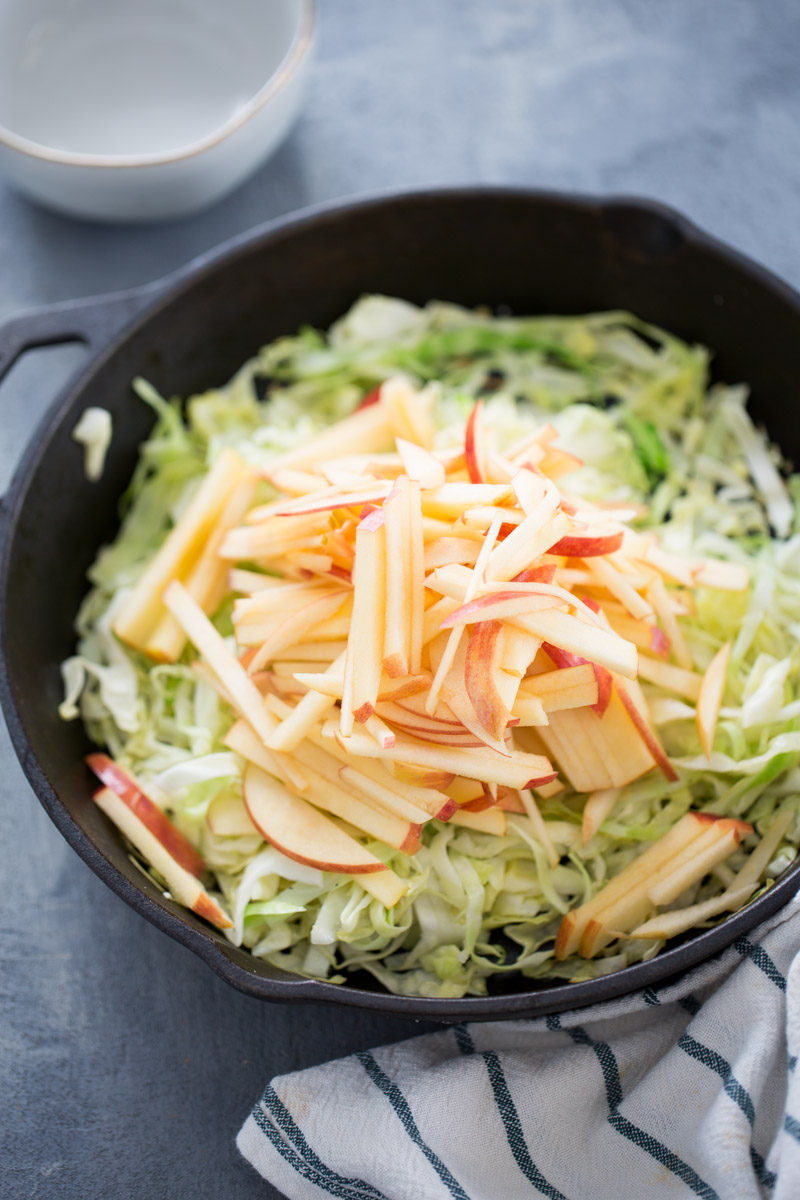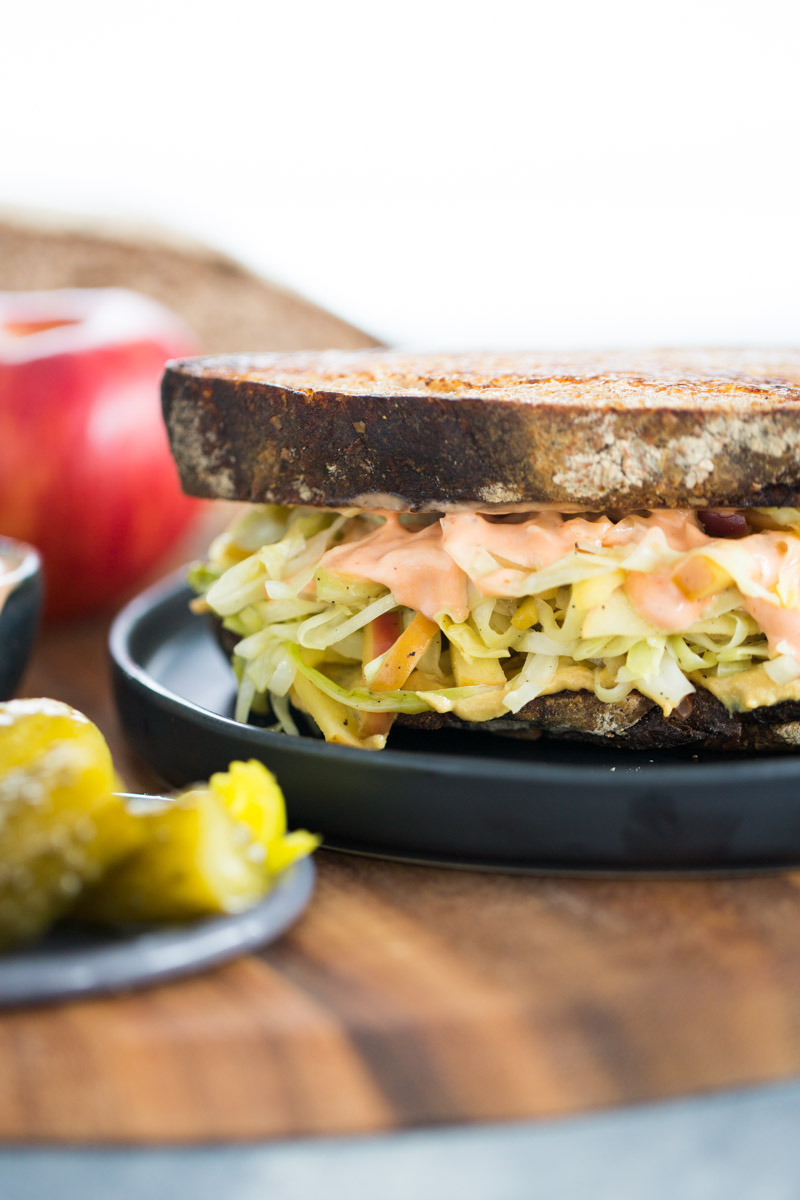 So here is the recipe for this Apple Reuben Sandwich.
apple Reuben sandwich
It is exceptional and very simple to make. If you like the recipe, please share it and my blog as well. And when you see Autumn Glory Apples at the grocery store, be sure to buy them!! Remember that they are organic, super fresh, and grown in the USA.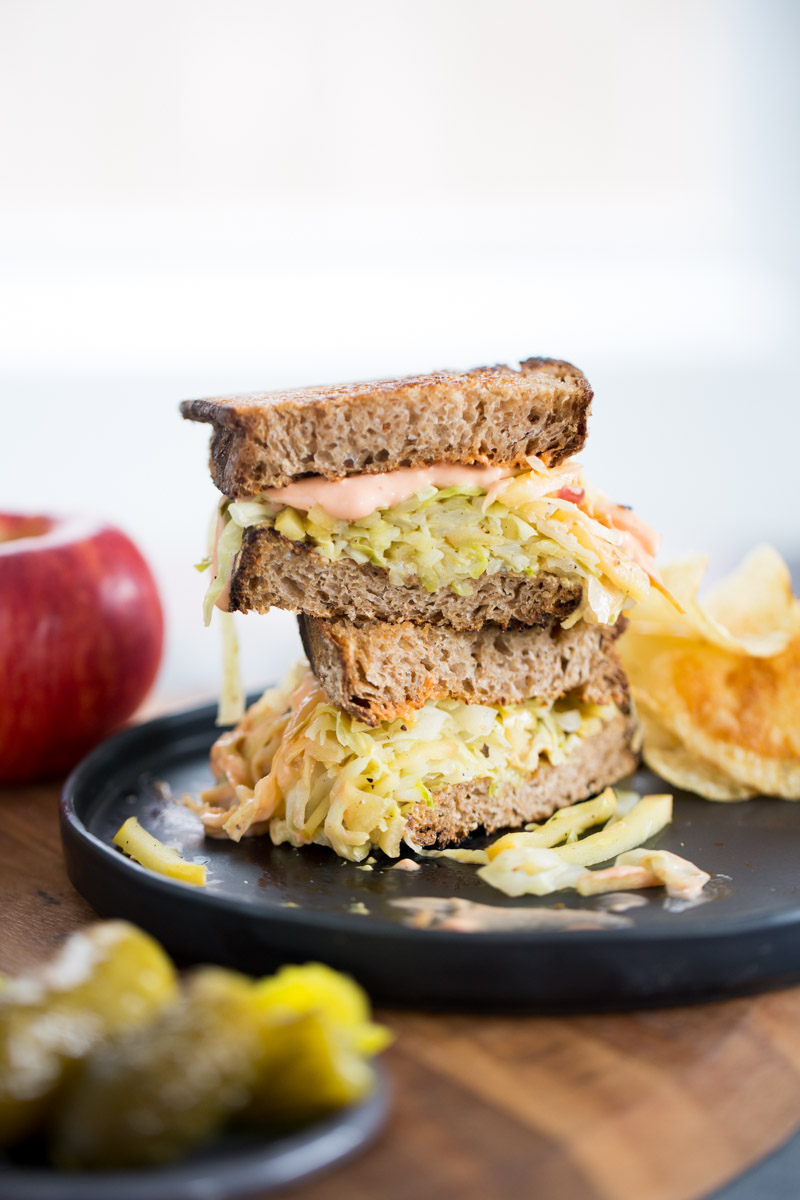 Apple Reuben sandwich
This apple Reuben sandwich is the vegan version and the perfect healthier alternative to classic Reuben sandwich. It's super easy to make, delicious and very nutritious.
Ingredients
1

tablespoon

olive oil or other neutral tasting oil

2

cups

shredded green cabbage

1

cup

julienned apples

preferably Autumn Glory

2

teaspoons

apple cider vinegar

1

teaspoon

sea salt

Freshly ground black pepper to taste

8

slices

rye bread or rustic bread

dijon mustard

Russian dressing or Thousand Island dressing* see notes
Instructions
Toast the bread slices and set aside.

In a medium skillet add the tablespoon oil and shredded cabbage for about 3-5 minutes, until it softens. Add the apples and leave for three more minutes or until the apples begin to soften.

Add the tablespoon of apple cider vinegar, mix well, add salt and pepper. Taste for seasoning and adjust if necessary.

Leave 2 minutes or until the vinegar evaporates.

To assemble the sandwiches, spread dijon mustard all the way to the edges of a slice of bread, serve the with apple-cabbage on top, drizzle some Russian dressing or Thousand Island dressing and top with the other slice of bread.

Serve immediately.
Notes
The "thousand island dressing" or Russian dressing can be made with two tablespoons of mayonnaise (I use vegan) and two teaspoons of ketchup. Mix well and adjust seasoning. I like to serve the sandwich with extra dressing and some pickles.
information
Nutritional information of this recipe is only an estimate, the accuracy for any recipe on this site is not guaranteed.