This recipe for salsa verde is very Mexican authentic, delicious and filled with health benefits.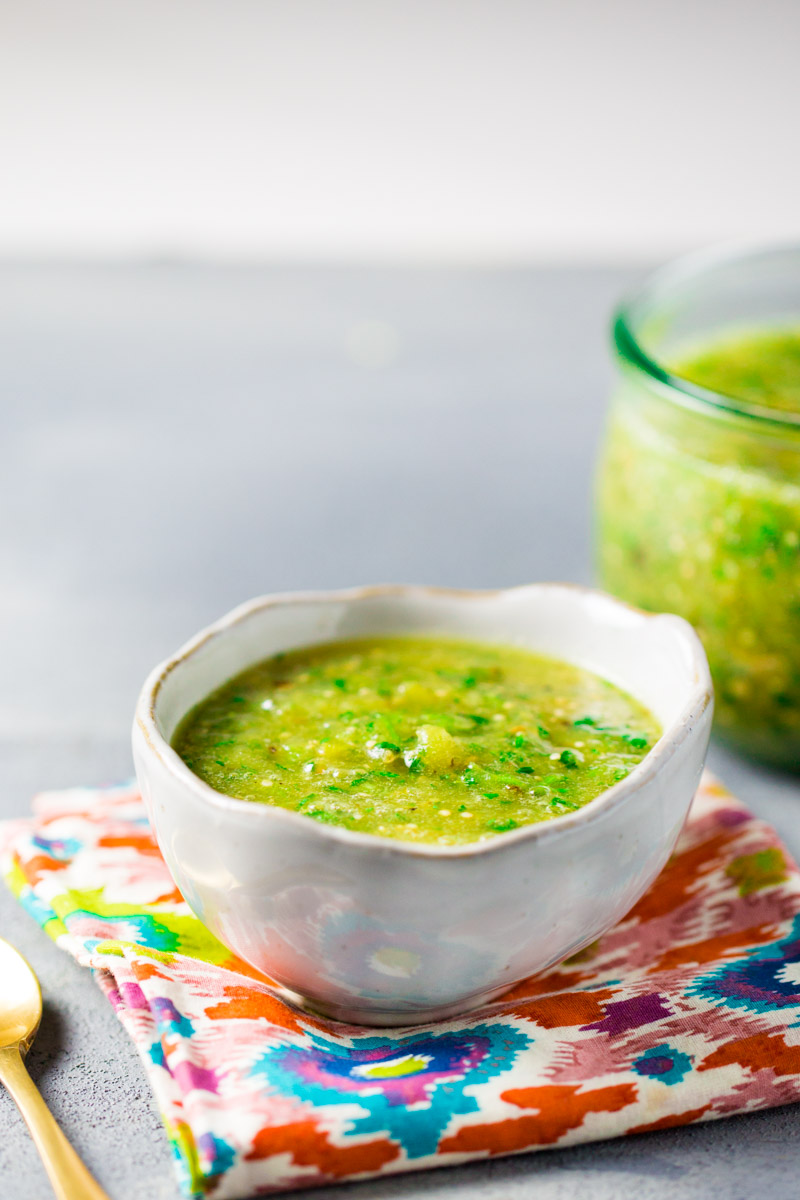 I grew up eating salsas at every meal. At the center of the table, there were always freshly made tortillas, "queso fresco" and any type of Mexican salsa.
Salsa makes everything better right? My favorite has always been this "salsa verde", well any kind of salsa verde. I do not mind if it is cooked salsa verde, roasted tomatillo sauce or all raw ingredients. I mean as long as it is salsa….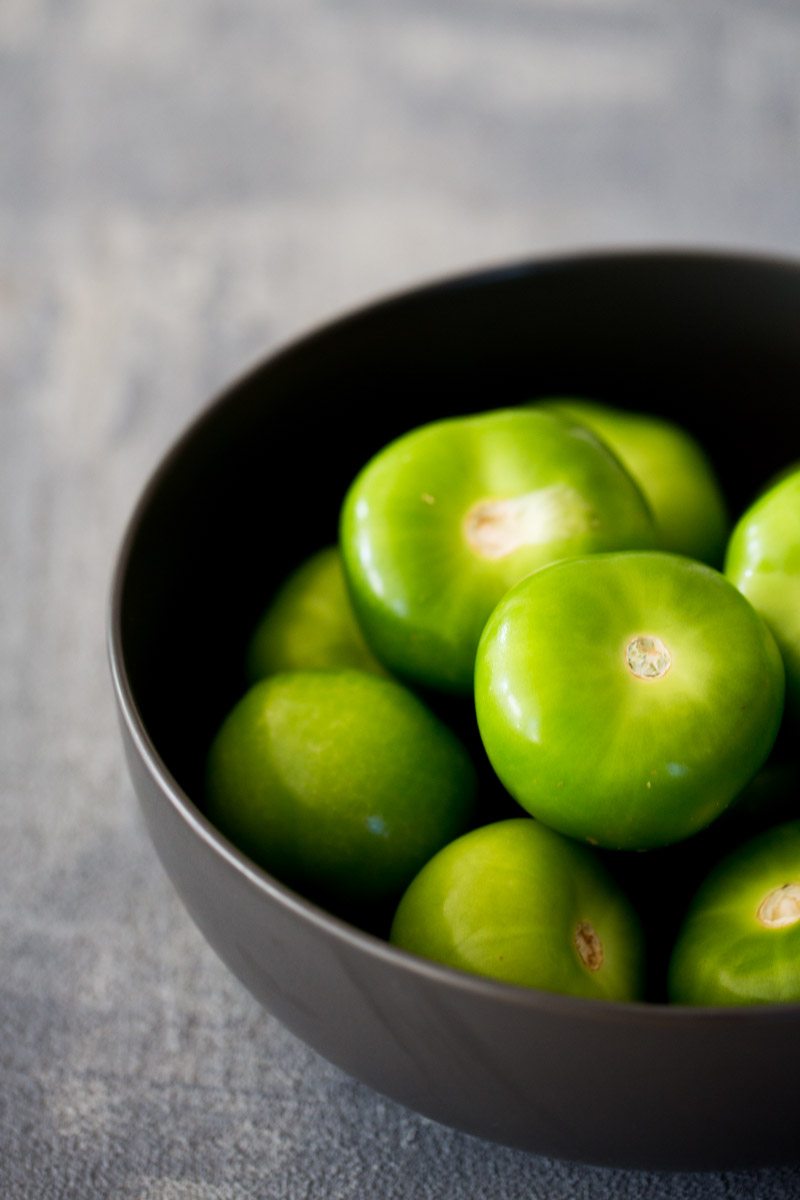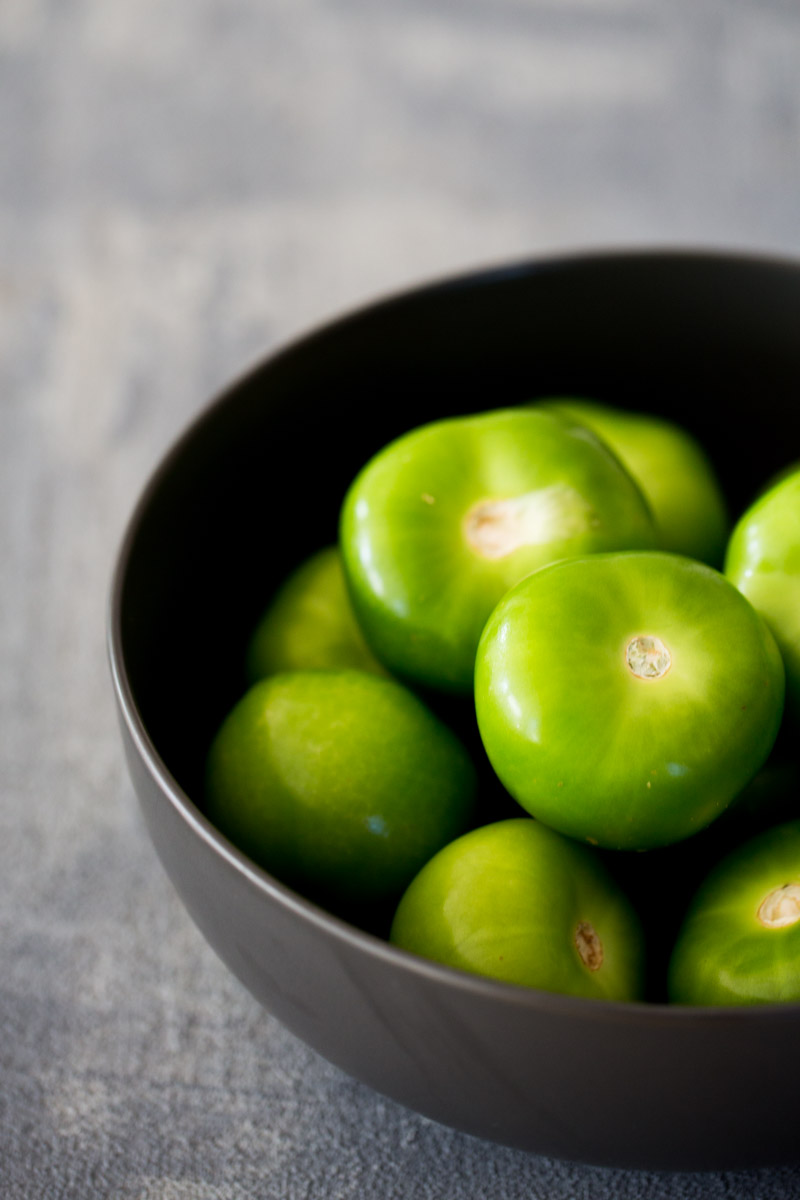 This recipe is so easy to prepare and it has a "million" of different uses. You could use it as a base for a green pozole or use it for green Mexican enchiladas. Or probably you just want to use it with chips, for chips and salsa.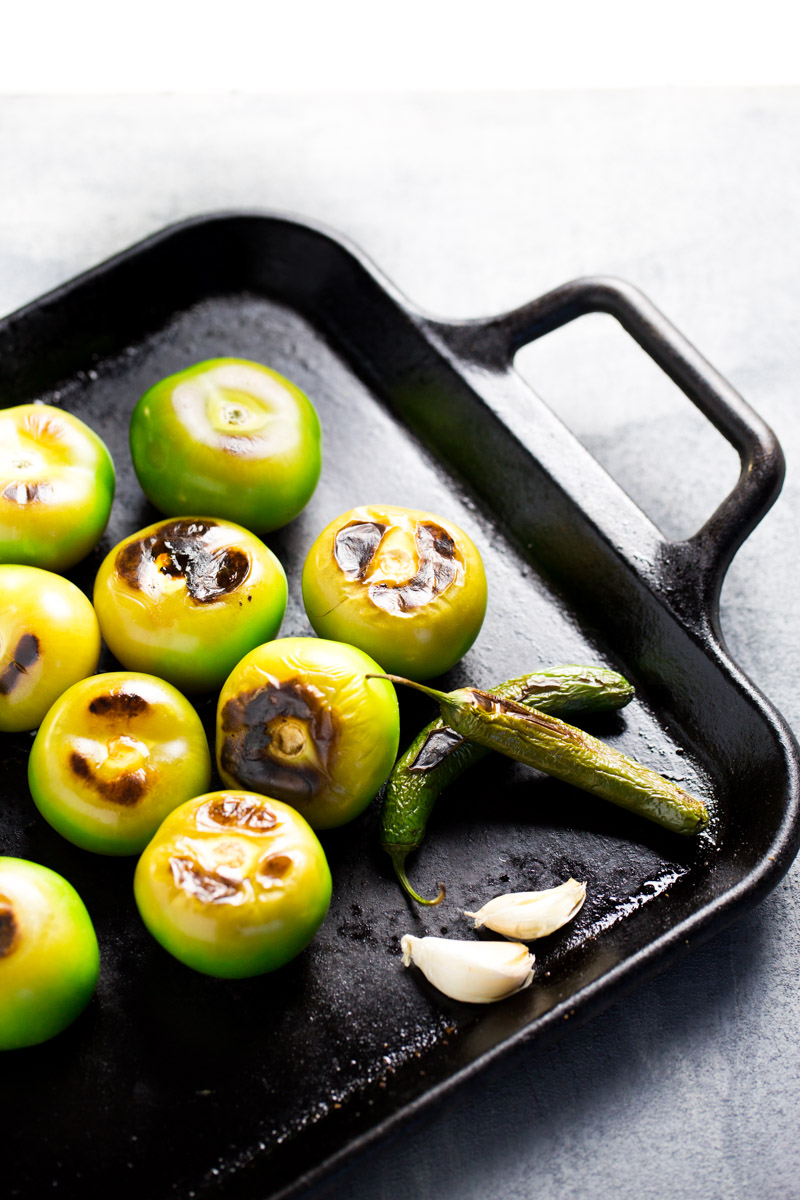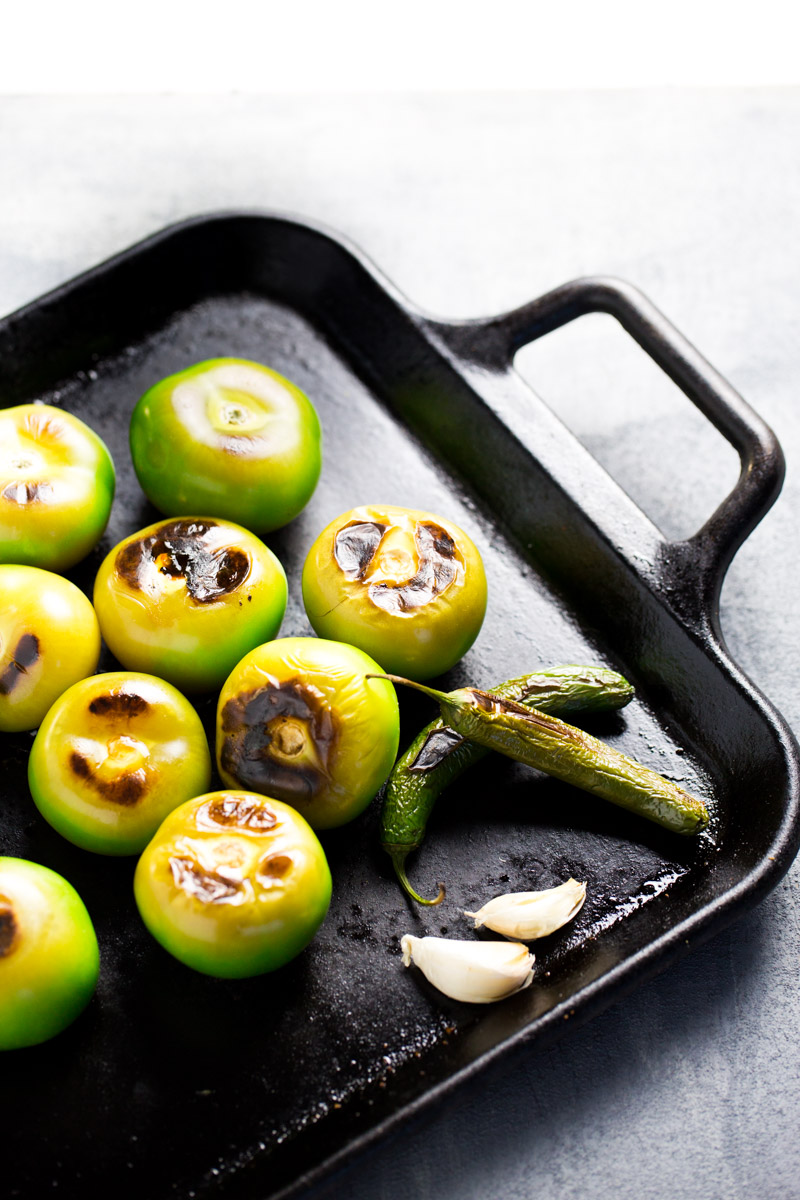 The best part of this salsa is that without even noticing we are eating a ton of antioxidants, vitamins and tons of good stuff for our body. YES! this salsa verde is also good for you. Did you know that cilantro helps our body get rid of heavy metals in our body? This is another reason for us to eat SALSA VERDE.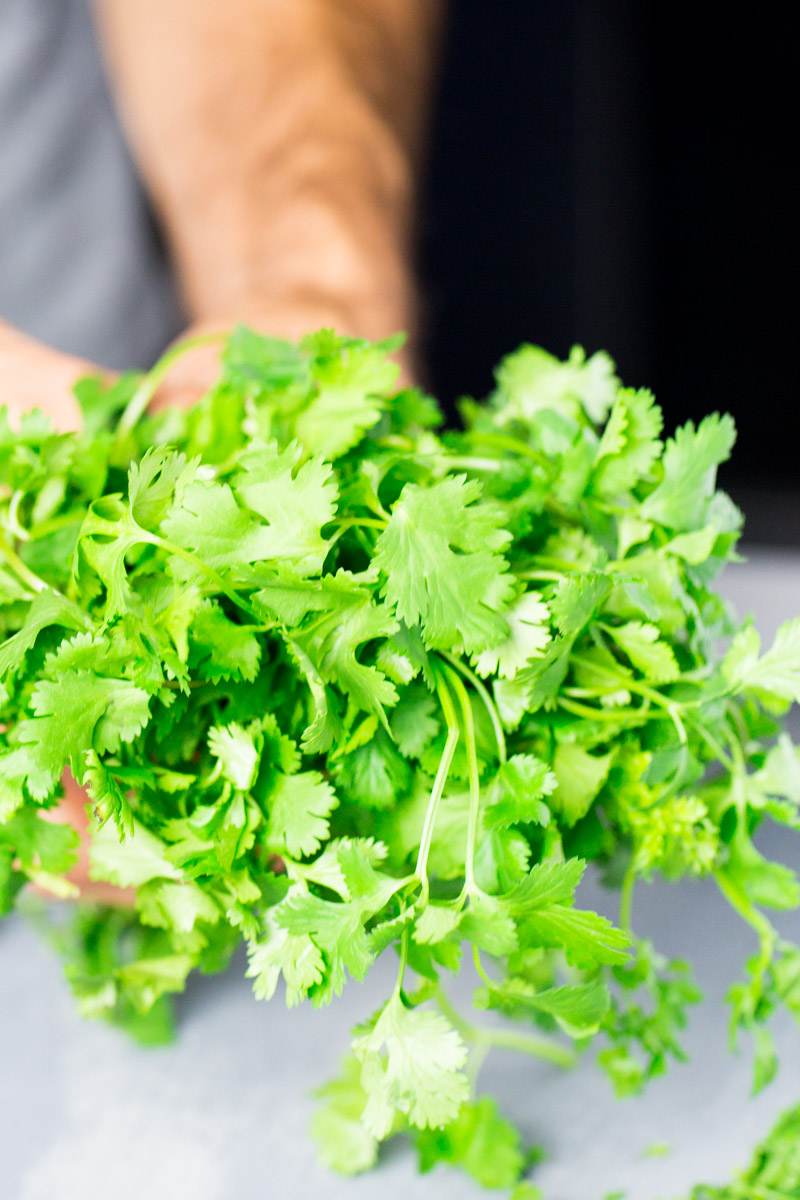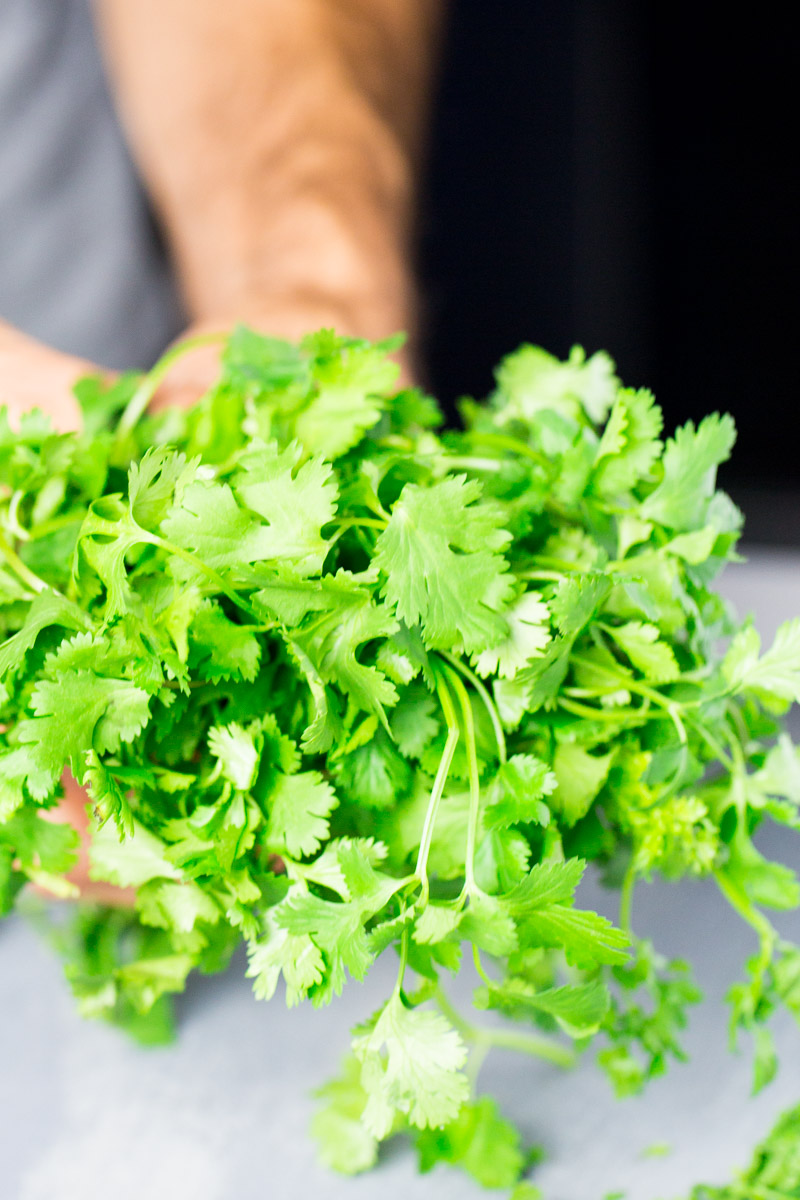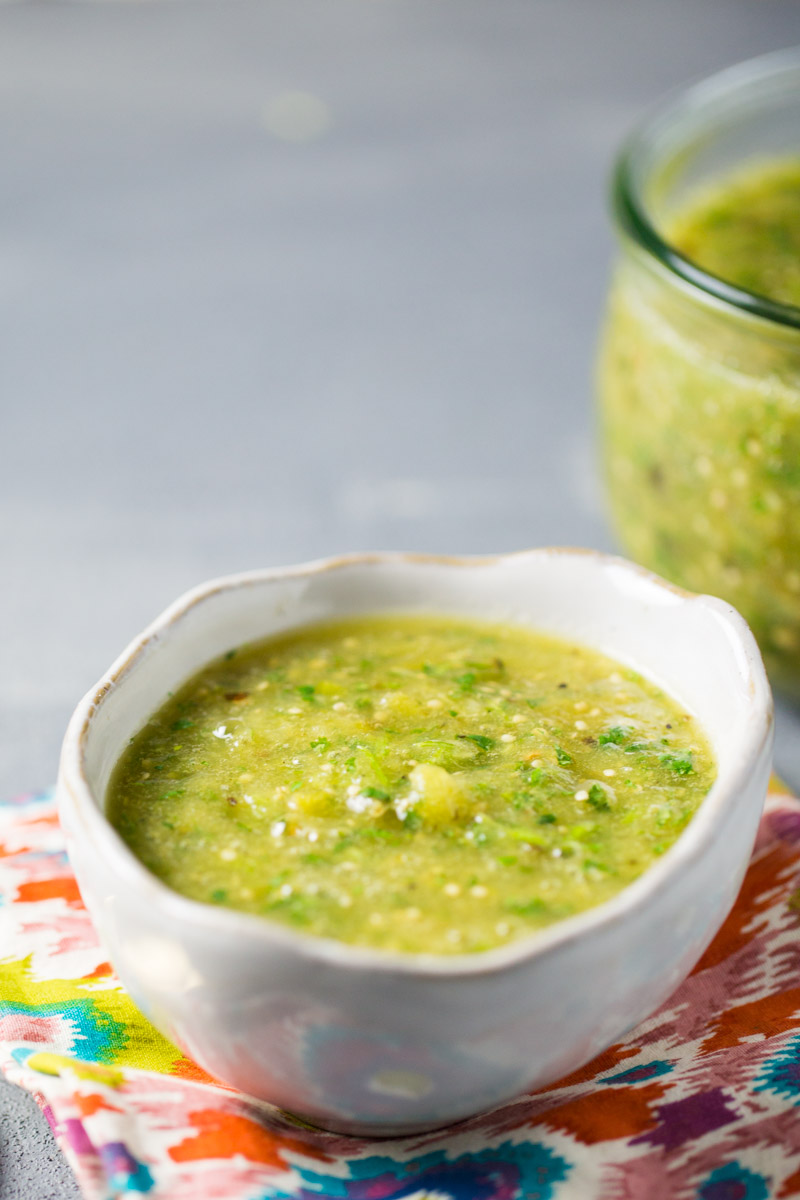 So here is the recipe for this AMAZING and HEALTHY
salsa verde
and I hope you like it as much as I do. If you do please share the blog, the recipe and upload a picture of in on Instagram with @piloncilloyvainilla so I can see it.  Do you follow me on  Pinterest?I would love to see you over there as well.
Mexican salsa verde
This recipe for Mexican salsa verde is authentic, super easy to make and tastes great with everything. The combination of fresh ingredients and roasted ingredients makes it different from other classic recipes and delicious.
Ingredients
4-5

tomatillos

2

garlic cloves

2-3

serrano chili peppers

a bunch of cilantro

pinch of salt
Instructions
To make it in the oven.
Roast the tomatillos, garlic cloves, and serrano peppers in the oven at 350ºF until golden brown. Then put them in the blender with a big pinch of salt and cilantro.

Taste for seasoning, adjust if necessary.
To prepare on the stove.
Roast the tomatillos, the serrano chile peppers and garlic on a pan or skillet.

Blend the cooked tomatillos, serrano pepper, garlic cloves with the fresh cilantro and the salt. Taste for seasoning and adjust if necessary.
Notes
Remember to leave the skin on garlic while it roasts; this protects it from burning on the inside.
Nutrition
Serving:
0
g
|
Carbohydrates:
0
g
|
Protein:
0
g
|
Fat:
0
g
|
Saturated Fat:
0
g
|
Polyunsaturated Fat:
0
g
|
Monounsaturated Fat:
0
g
|
Trans Fat:
0
g
|
Cholesterol:
0
mg
|
Sodium:
0
mg
|
Potassium:
0
mg
|
Fiber:
0
g
|
Sugar:
0
g
|
Vitamin A:
0
IU
|
Vitamin C:
0
mg
|
Calcium:
0
mg
|
Iron:
0
mg