This recipe for baked green beans and aioli (vegan and cruelty-free 😋) is one of my favorites; so much that I could eat it every day.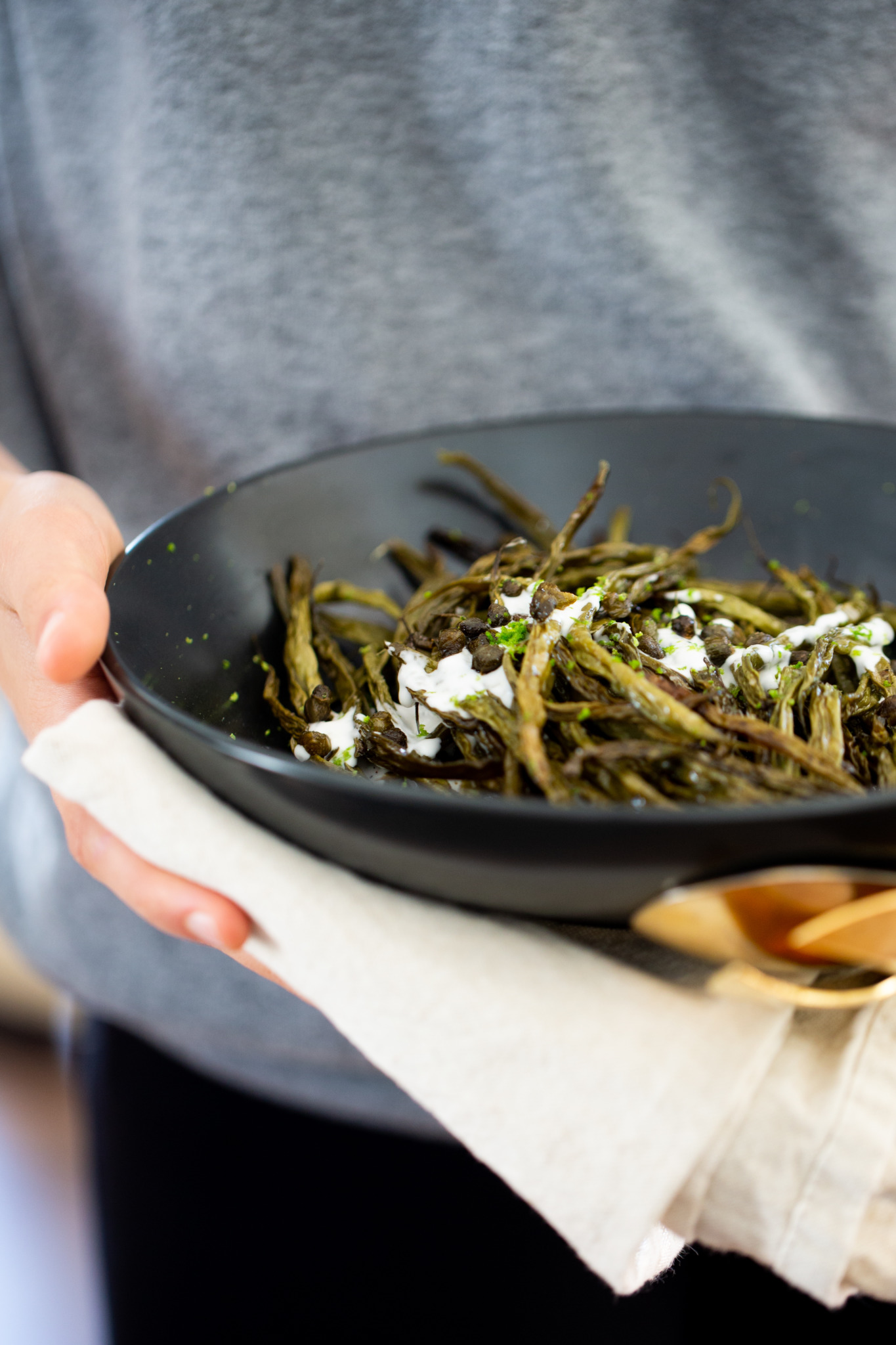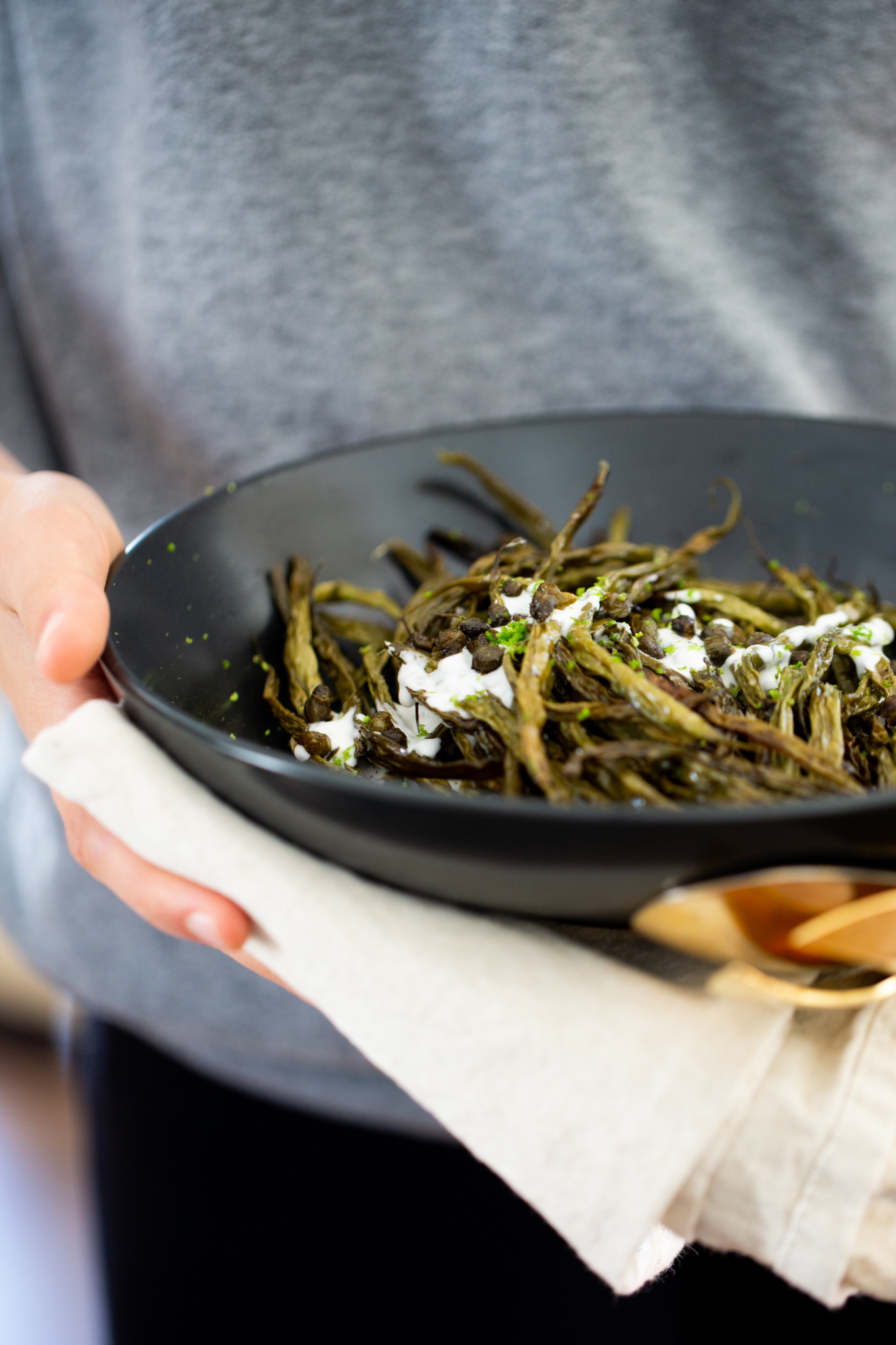 I feel a veggie dish was sorely needed because I feel I haven't put one in a while. A thought I find comforting (when I start using a lot of recipes for sweets) is that Michael Pollan (whose books I love and adore, maybe I even have a little crush, 🙈 well,… really I love how knowledgeable he is) says "Eat all the junk food you like as long as you cook it yourself". I couldn't agree more! There is a huge difference between the 2 ingredients (chocolate and peanut butter) used for homemade "Reese's" to the 14 ingredients used for the original chemically ones.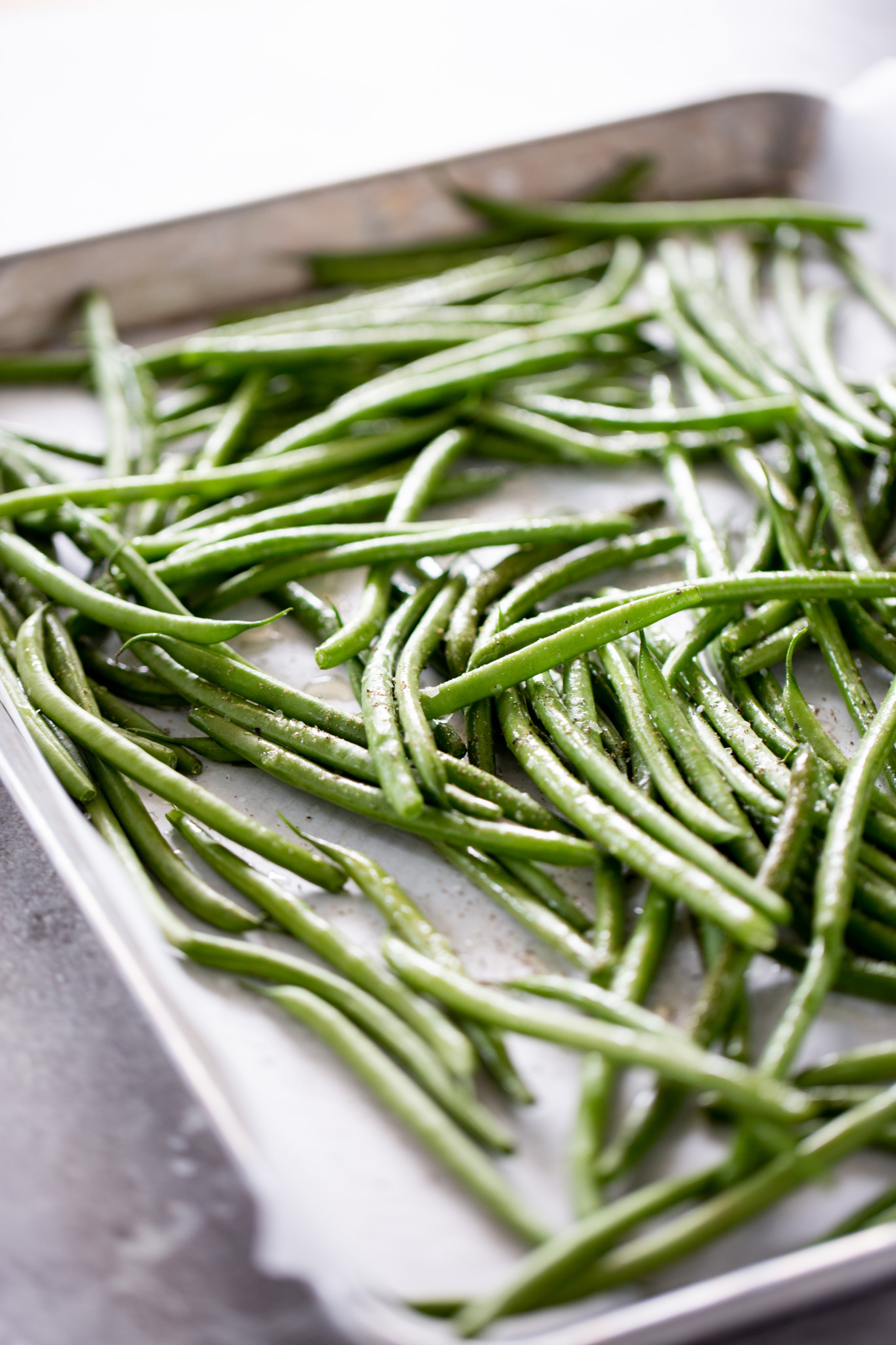 I always try to cook everything at home, from dressing, salsas, cookies, spice mixes, pancake mixes etc., but there are a few items that we don't eat very often and I get to buy those and feel like I cheat a little. For example, mayonnaise, ketchup, and mustard we rarely eat, but I like to have them just in case they're needed. When buying something I always look for the brand that has the best ingredients. I buy Veganaise, but feel free to use the one you like the most. Veganaise is the main ingredient in the aioli and that is why this dish as well as super delicious is also vegan and cruelty-free. The aioli tastes delectable with roasted veggies like green beans, but you can also try it with cauliflower, broccoli or any other veggie you like to roast.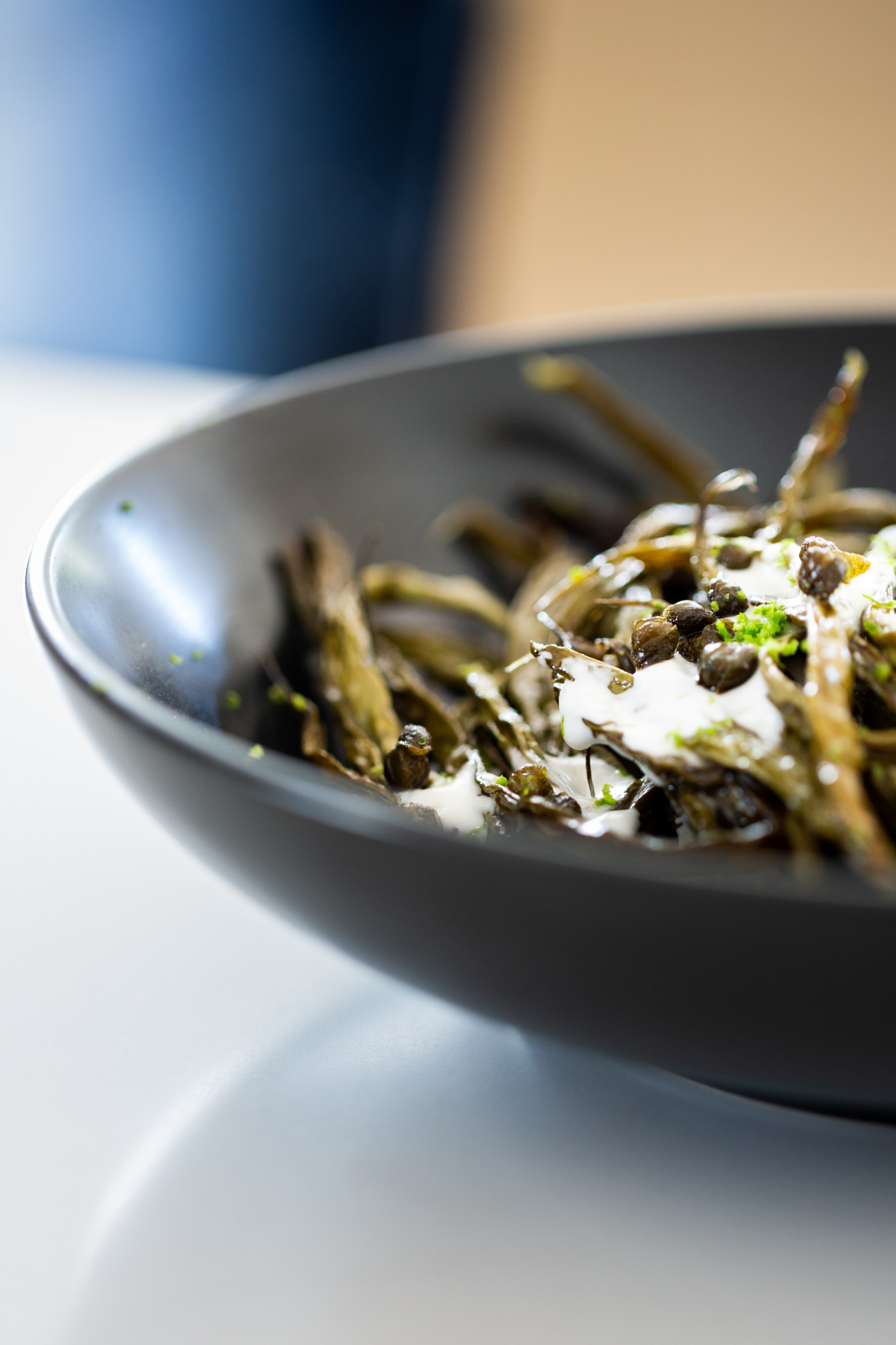 Now the recipe for
baked green beans
if you like it, share it. Please don't forget to take a picture and put it on Instagram or Pinterest because I love seeing your creations!!!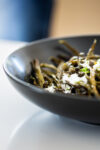 Baked Green Beans
Baked green beans with vegan aioli. These green beans are crispy, delicious and super easy to make and the vegan aioli is the perfect pairing.
Ingredients
1

lb

of washed and dried green beans

454 grams

2-3

tablespoons

of vegetable oil

salt and pepper
For the aioli
1/2

cup

of Vegenaise

1

clove

garlic

finely chopped or squeezed

the juice of half a lemon more or less 1 spoonful

a good pinch of salt
Instructions
Preheat oven to 400 degrees Fahrenheit

Put the beans in the tray, mix in the oil, and a good pinch of salt and pepper.

Put the beans in the oven for 10 or 15 min. You'll know they are done when they are a little crispy

While the beans are in the oven mix the "mayo", garlic, lemon juice, and salt.

Put the green beans in a serving plate and add the aioli, capers and the lemon zest.
Notes
-You can fry the capers in a pan with a little vegetable oil for 5 minutes or until they start to brown. -Use an oil with a moderate smoke point like grape-seed (organic preferably because conventional grapes have lots of pesticides), coconut or avocado. -You can use homemade mayo or your favorite kind. Make sure when you buy it it doesn't have an endless list of ingredients and if you find one made with olive oil…score! -When I use garlic in my recipes I like to let it rest for a bit.
Nutrition
Serving:
40
grs
|
Calories:
184
kcal
|
Carbohydrates:
6
g
|
Protein:
1
g
|
Fat:
16
g
|
Saturated Fat:
5
g
|
Sodium:
111
mg
|
Potassium:
159
mg
|
Fiber:
2
g
|
Sugar:
2
g
|
Vitamin A:
10.4
%
|
Vitamin C:
11.4
%
|
Calcium:
2.8
%
|
Iron:
4.3
%