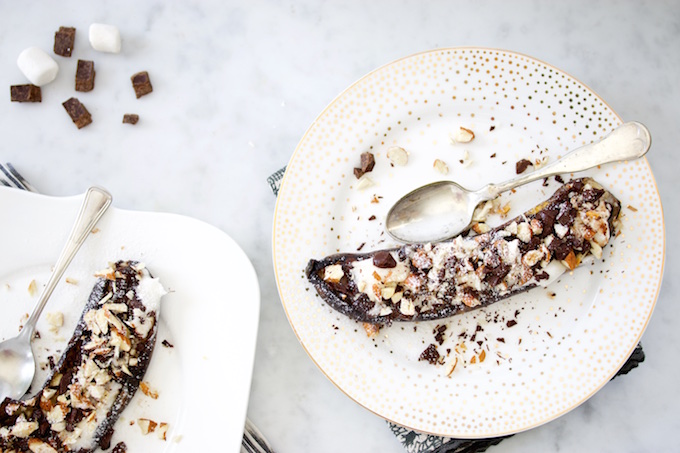 Yesterday I was in my computer and suddenly my newsletter appeared. I was shocked because it appeared on Monday, when I had it planned for Saturday. And Not one, not two, not three but FOUR pictures showed up. ??Noooo! A total shock!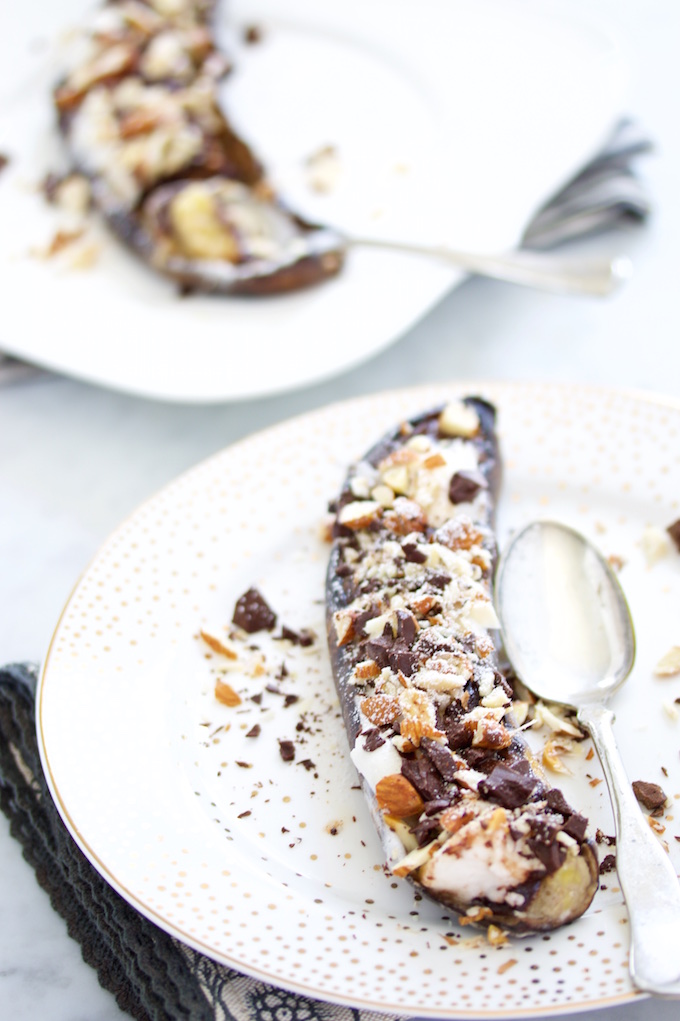 The funny thing is that just when I finished counting Romina says… Ohh it is 4:44 pm. It kinda made me feel better. I thought that so many fours could be a secret message from the Universe, a secret calling or something, ha.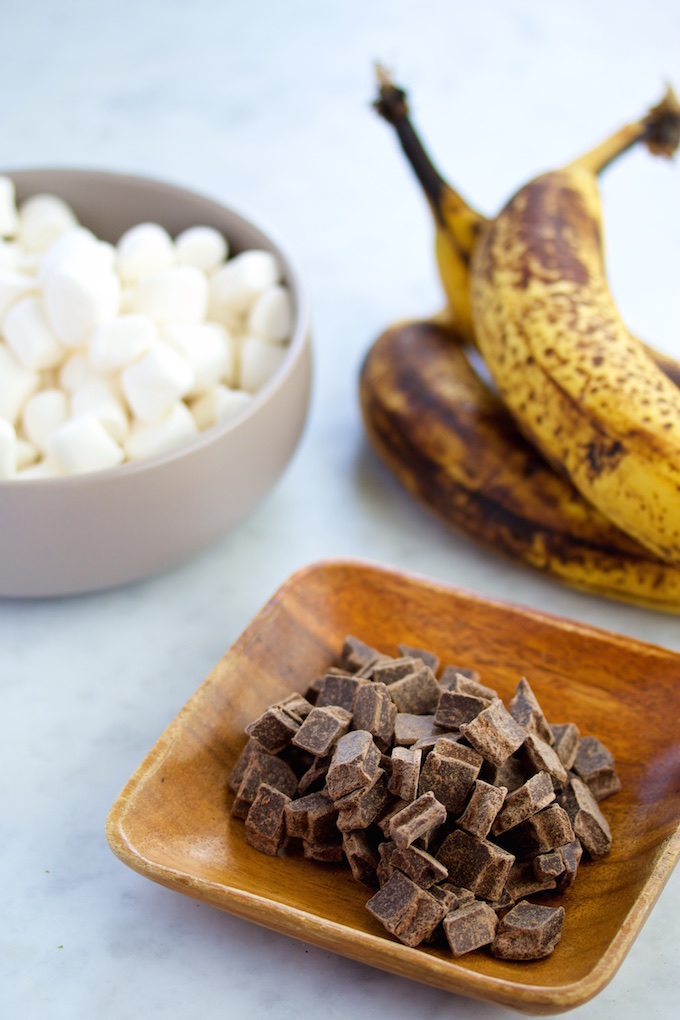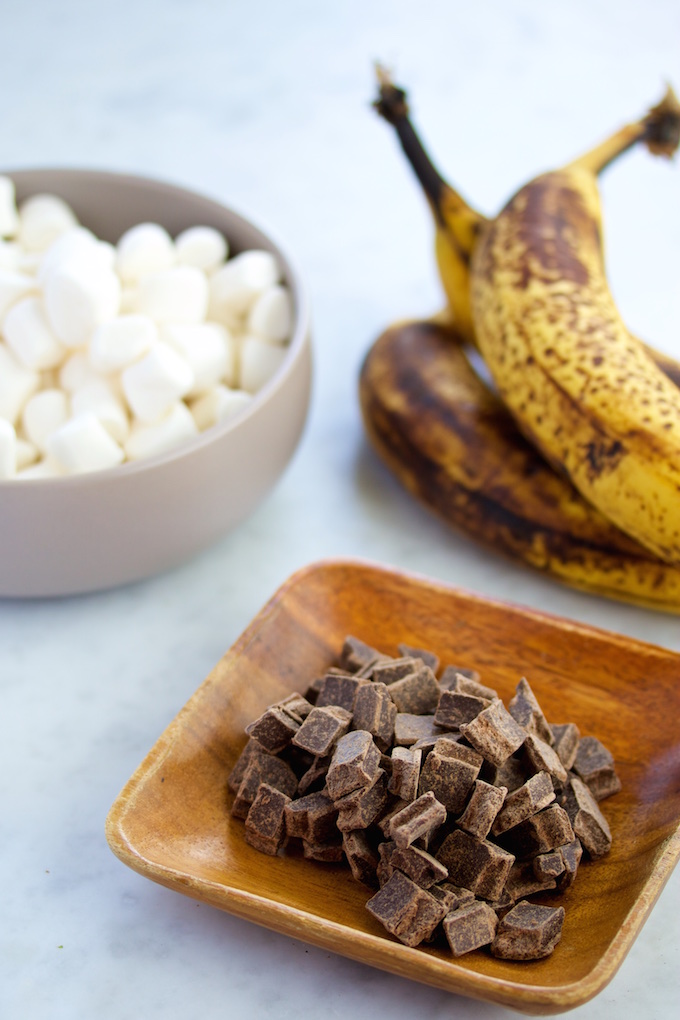 The truth is, that all that you see, here at my blog, I did it. Well, youtube and I ?, I do not have help for all the techie stuff around here. No fancy programer, no coding studies, nothing! All the blog design and technical stuff are made by me.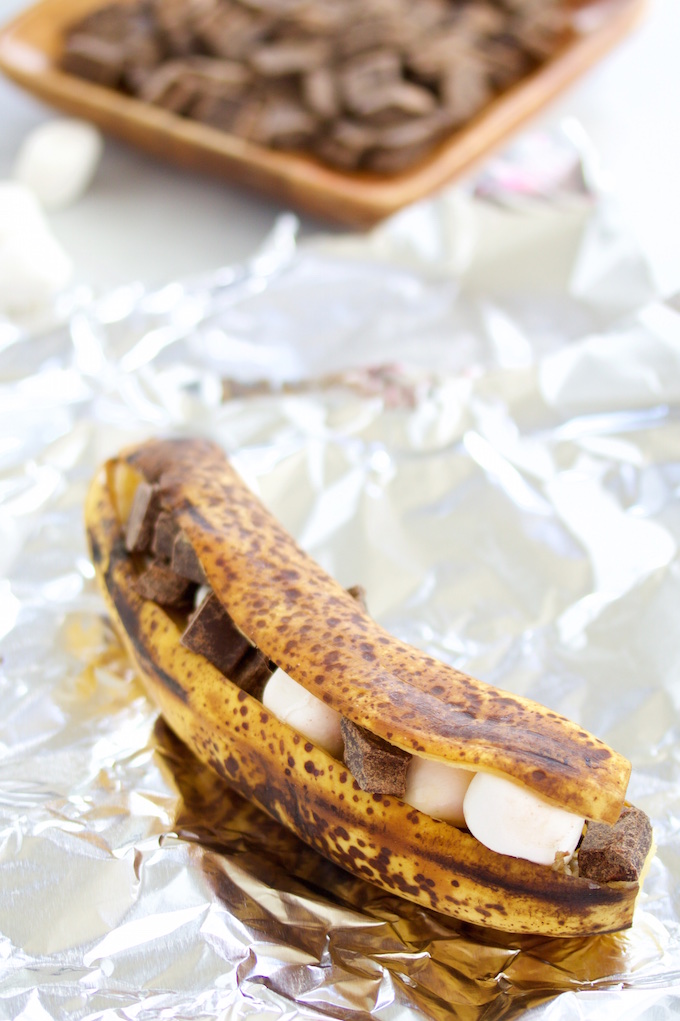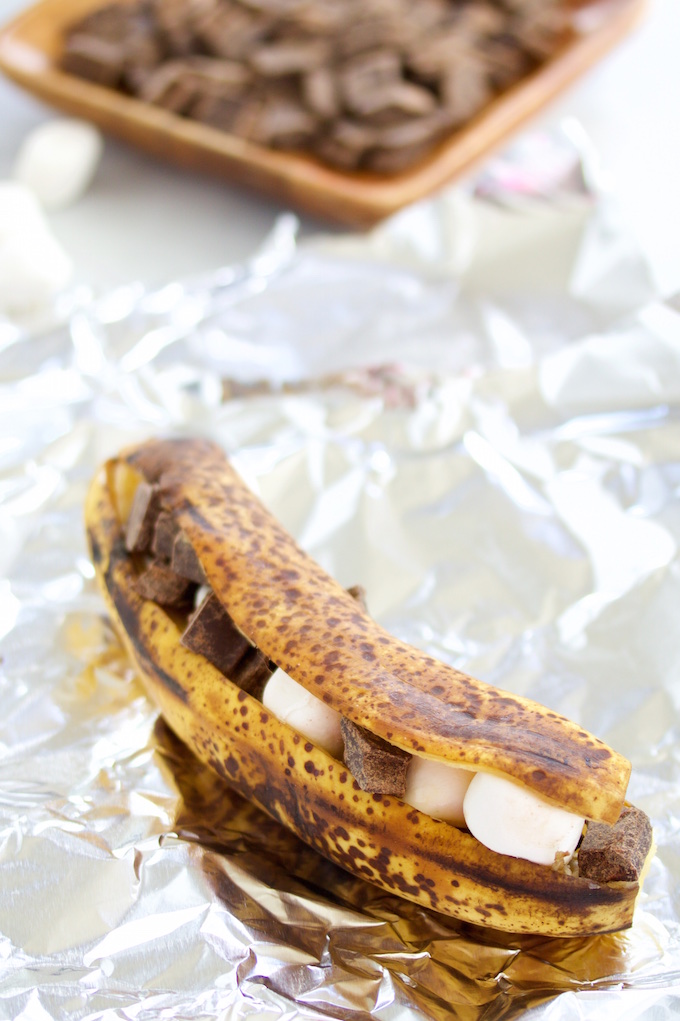 When I saw that something was not woring as it should I felt a little sad so I remembered this recipe me and my girls saw at Saveur or Bon appetite (do not remember). And I knew that is just what I needed, a treat. And it is also a great way to use overripe bananas. At home nobody wants to eat them.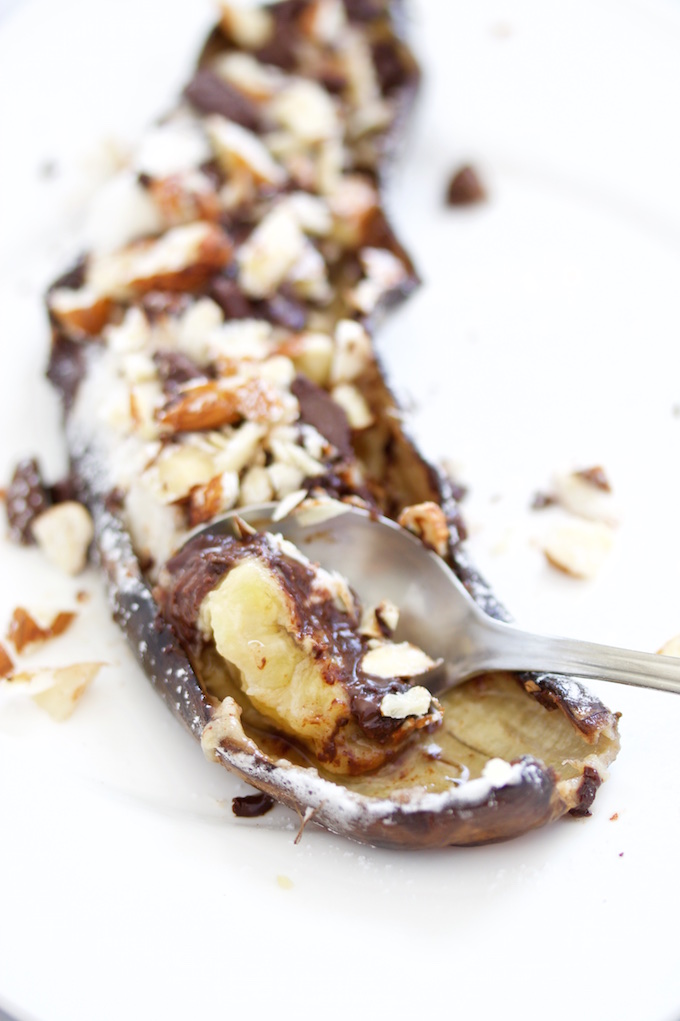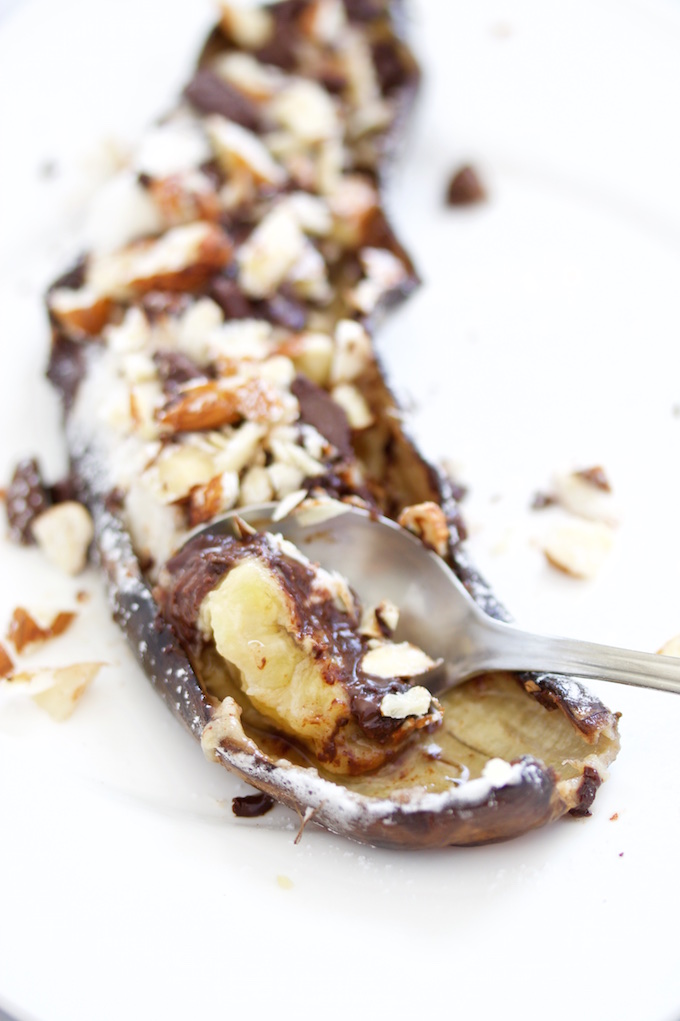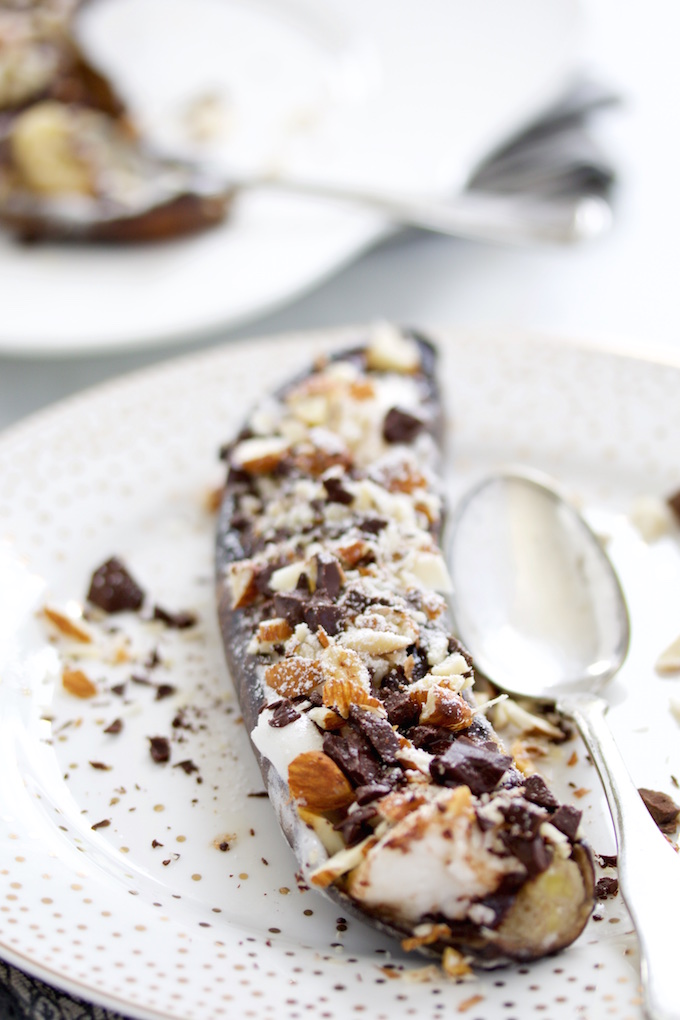 I use Dandies marshmallows, they are not healthy, but they are not super unhealthy full of chemicals and high fructose corn syrup like other brands. It is a gluten-free vegan s'more, for me this is heaven! Yummy!

Banana S`mores
Banana s'mores made with vegan marshmallows and dark chocolate.
Ingredients
3

ripe bananas

1/4

cup

dark chocolate pieces

1/4

cup

small marshmallows

3

tablespoons

chopped almonds to serve
Instructions
To prepare the banana, peel it only from one side, leave a small part attached.

Scoop away some pulp and add marshmallows and dark chocolate.

Cover chocolate and marshmallow with the banana peel. Wrap on a piece of aluminum foil.

Do the same with the other bananas.

Put them in the oven for 20 minutes.

When ready remove from the foil and completely peel the loose peel.

Top with chopped almonds and sprinkle with confectioners sugar.
Notes
Use the oven, toaster oven or grill.
Oven should be pre-heated around 350ºF.
information
Nutritional information of this recipe is only an estimate, the accuracy for any recipe on this site is not guaranteed.
Please share: