The only vegan chocolate chip cookie you have to try and MAKE.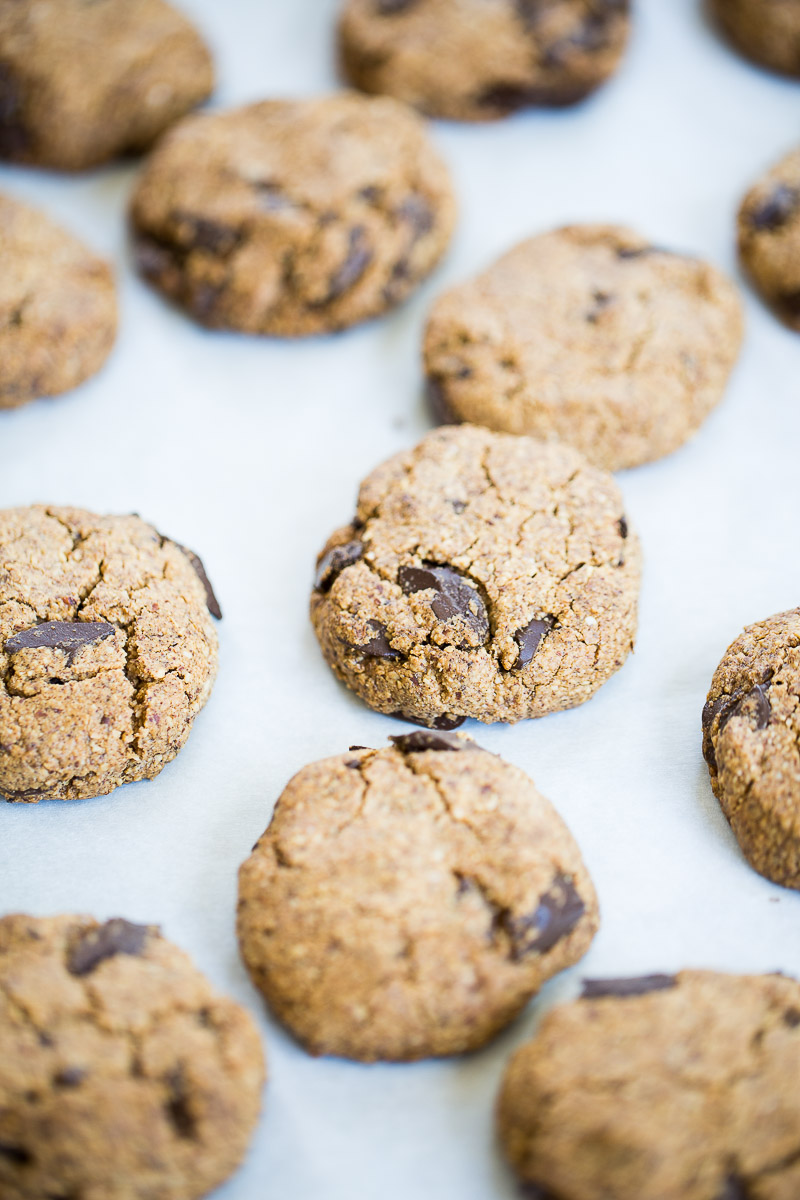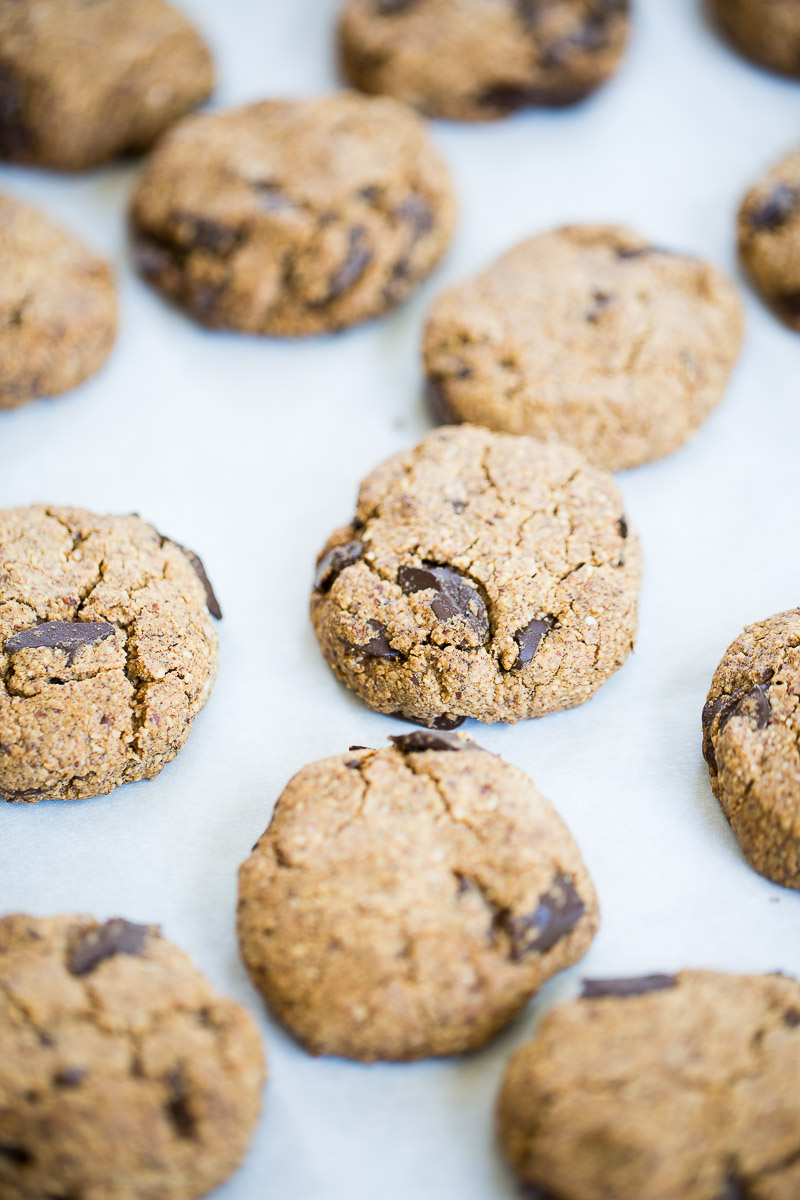 This is the best vegan chocolate chip there is. It is very easy to prepare, and it is filled with good things for your body. Do you want to know the best part? It only takes six ingredients to prepare these beauties. At home, we use them as a snack, dessert or even breakfast.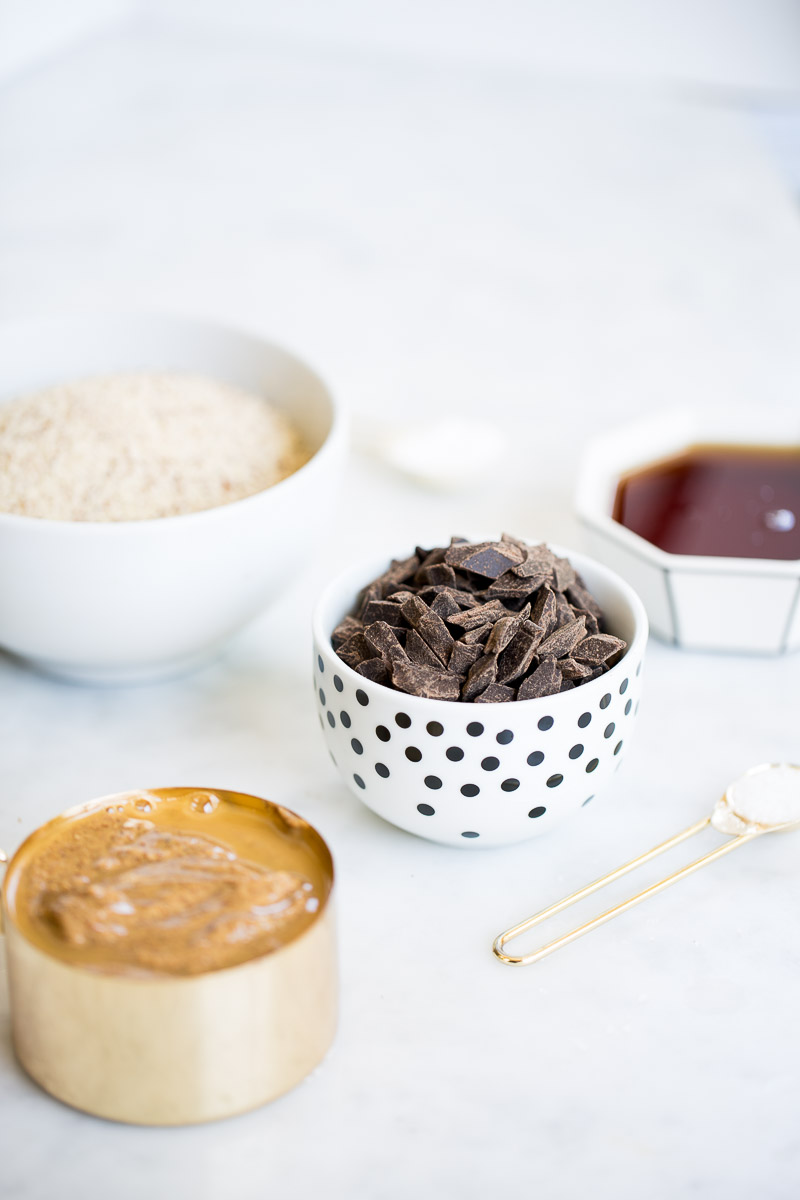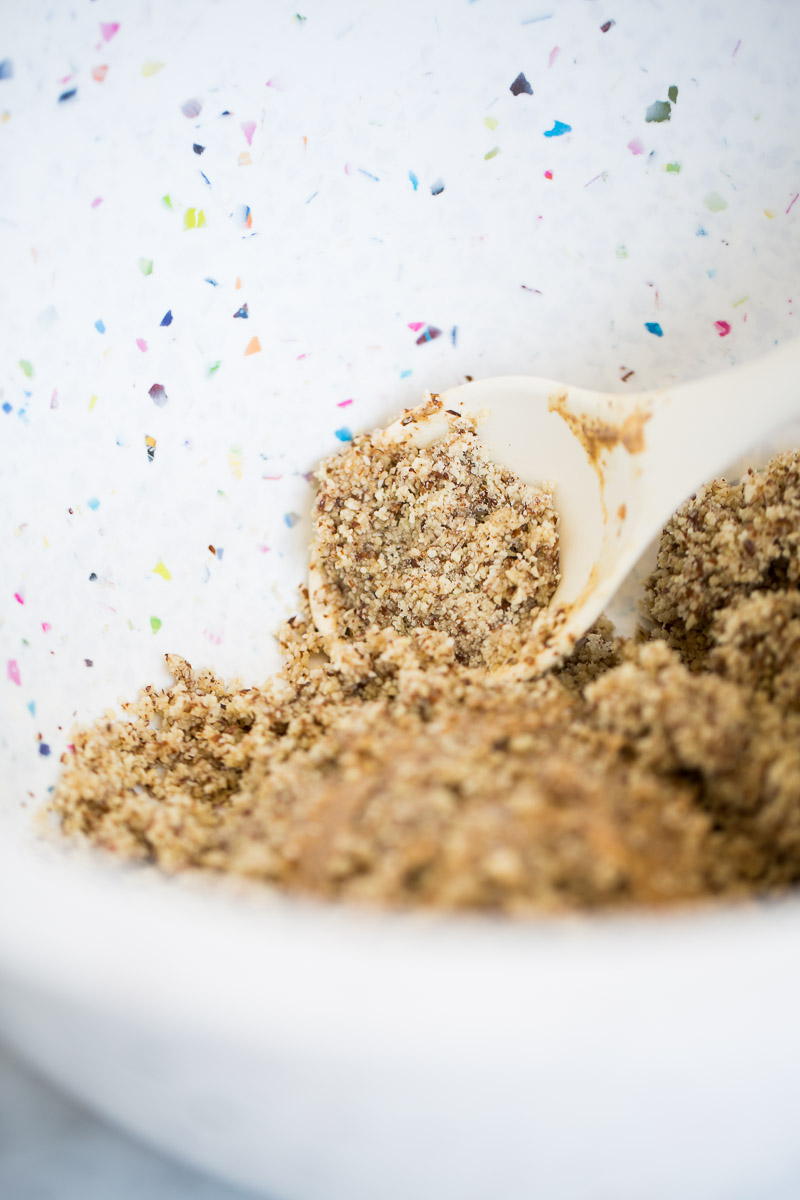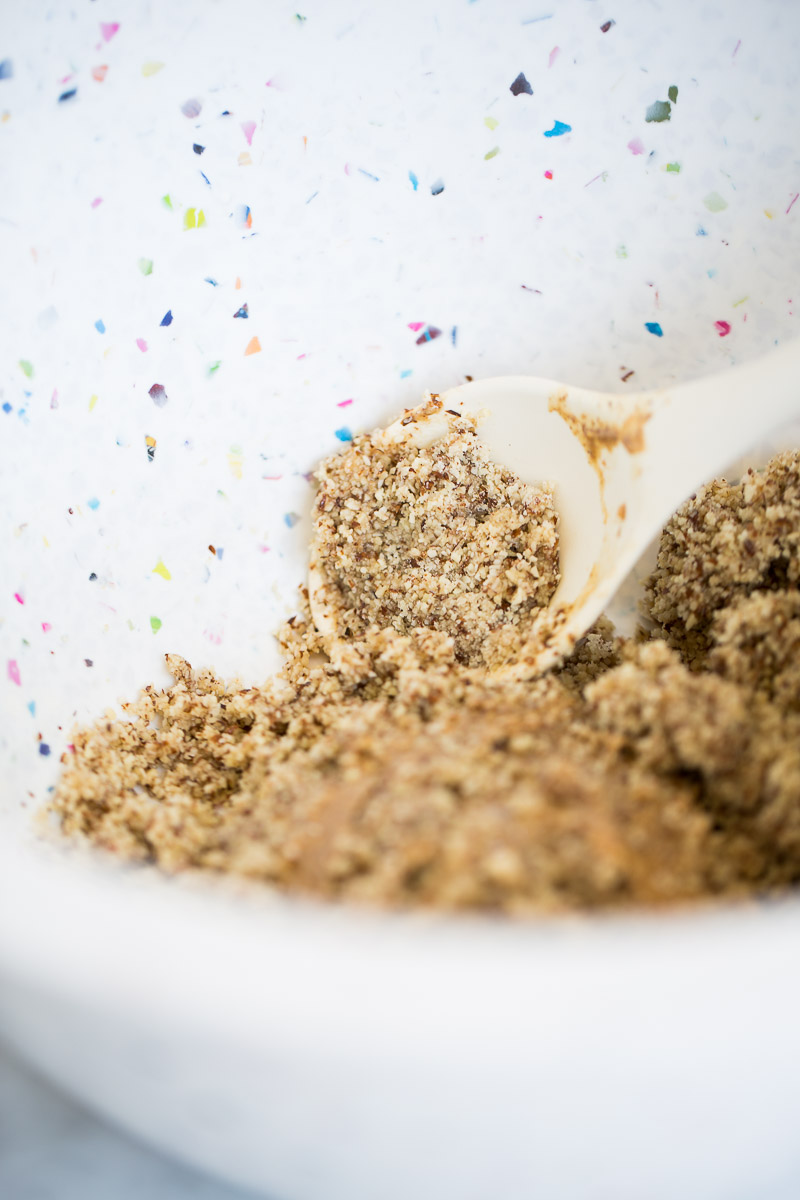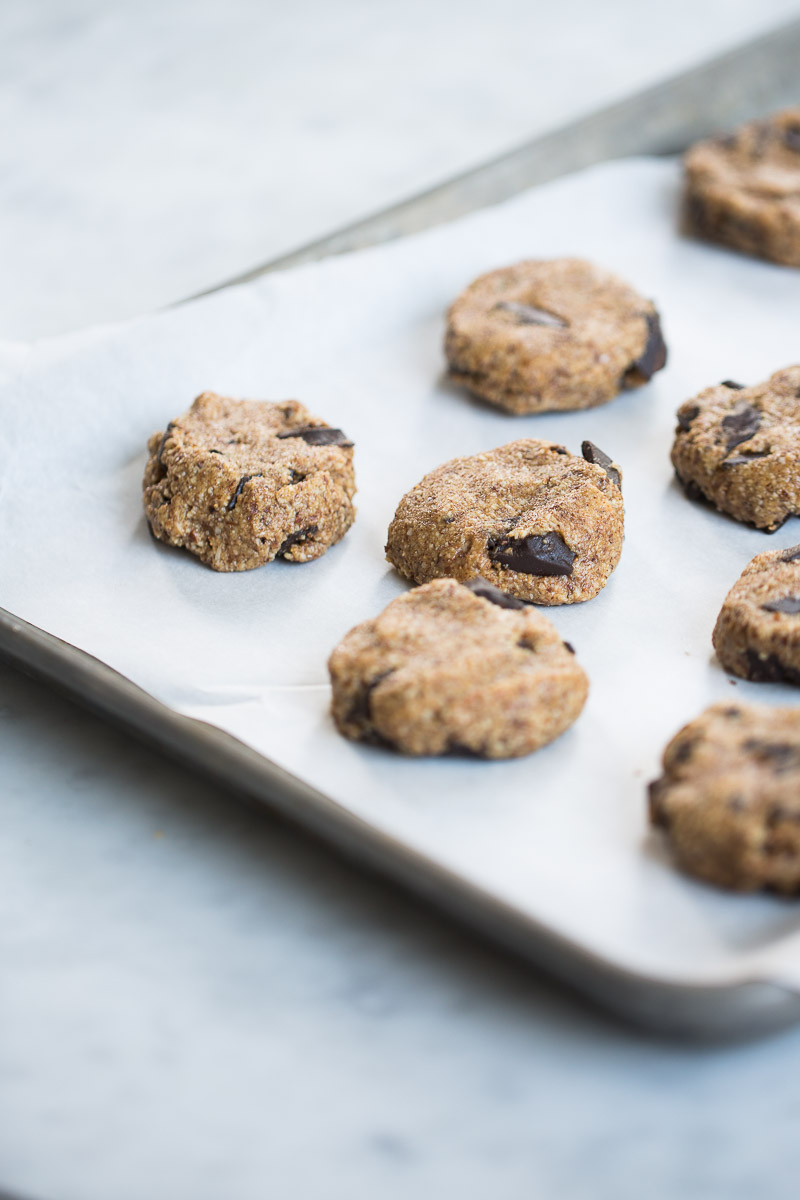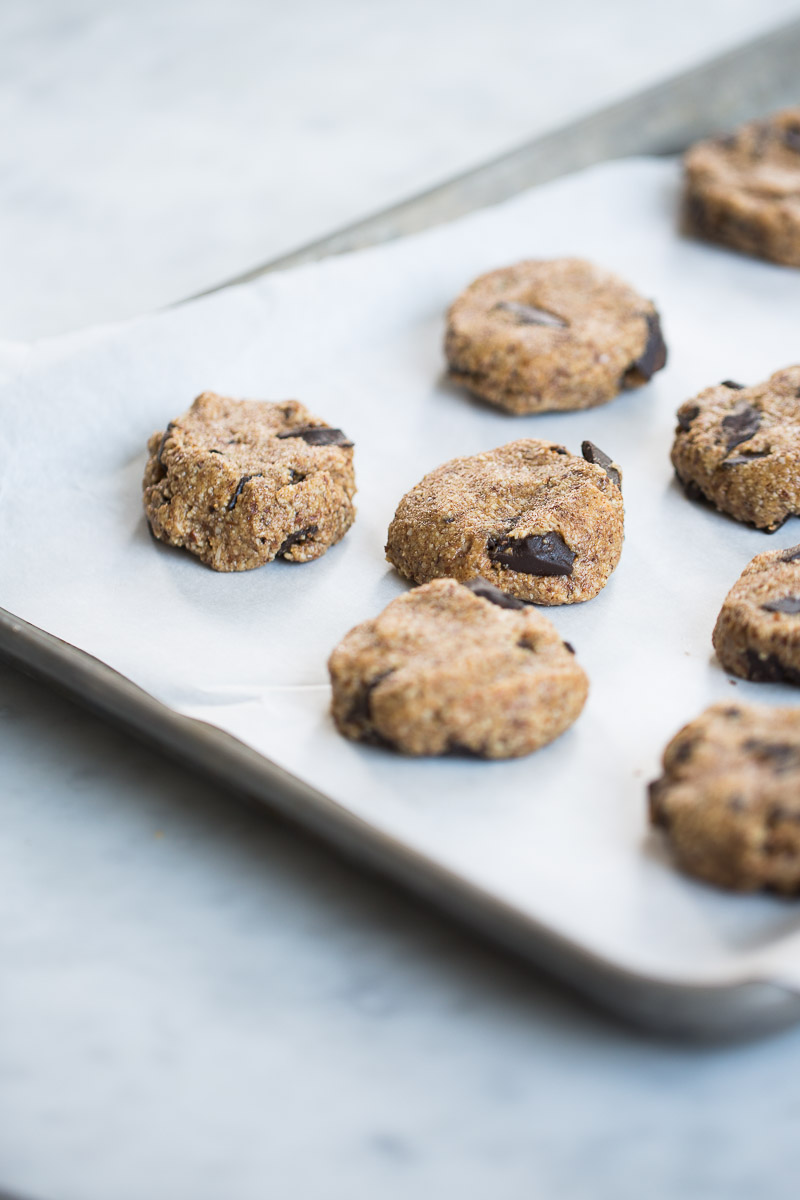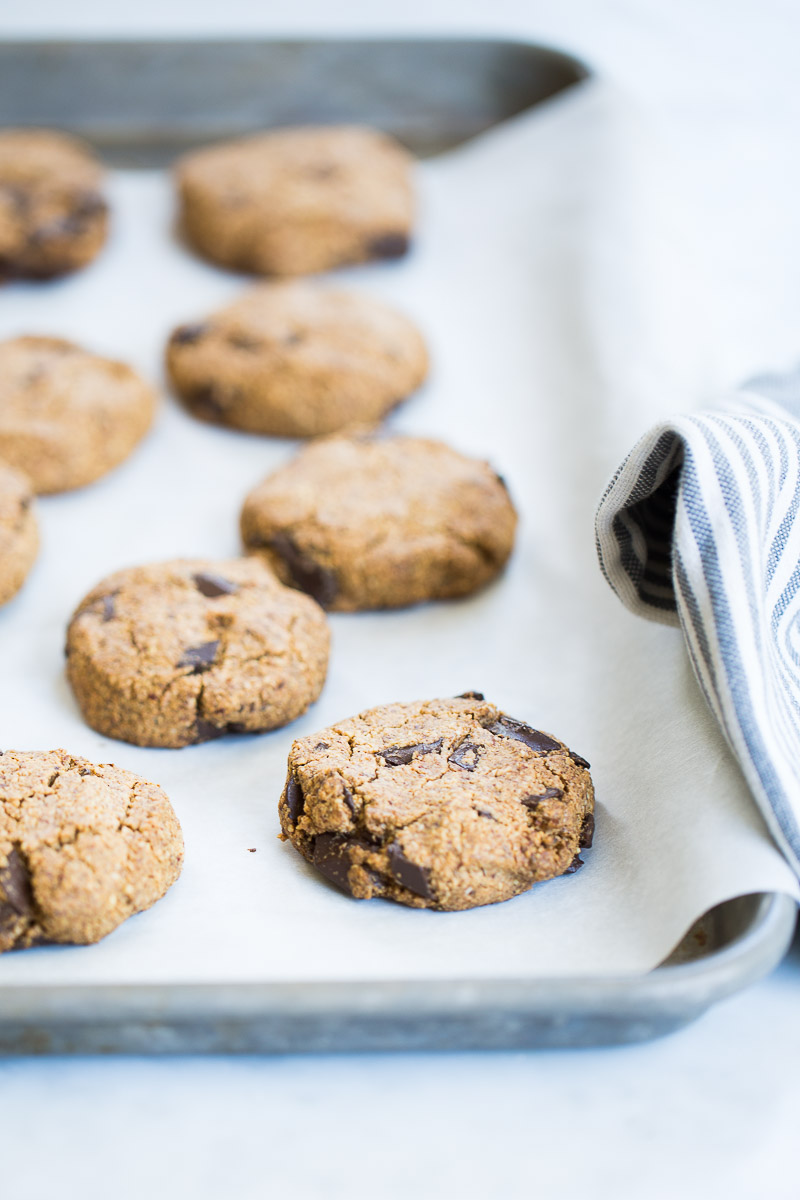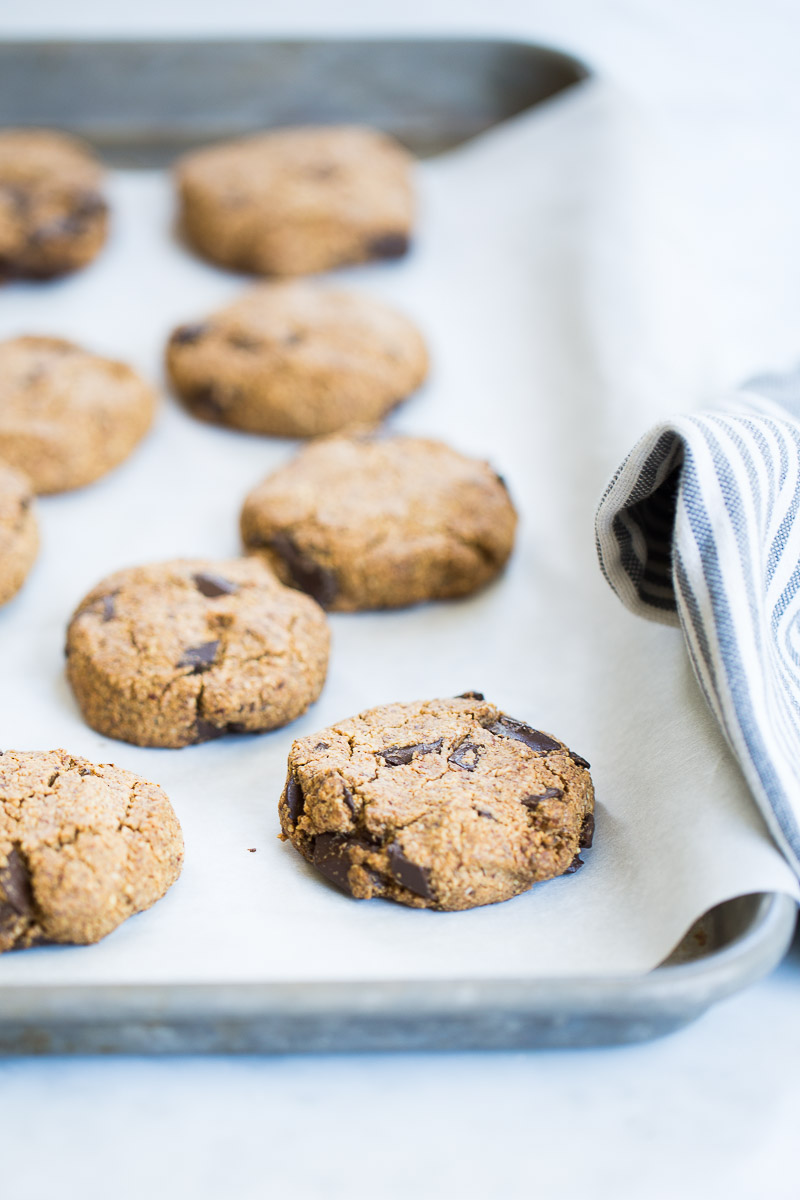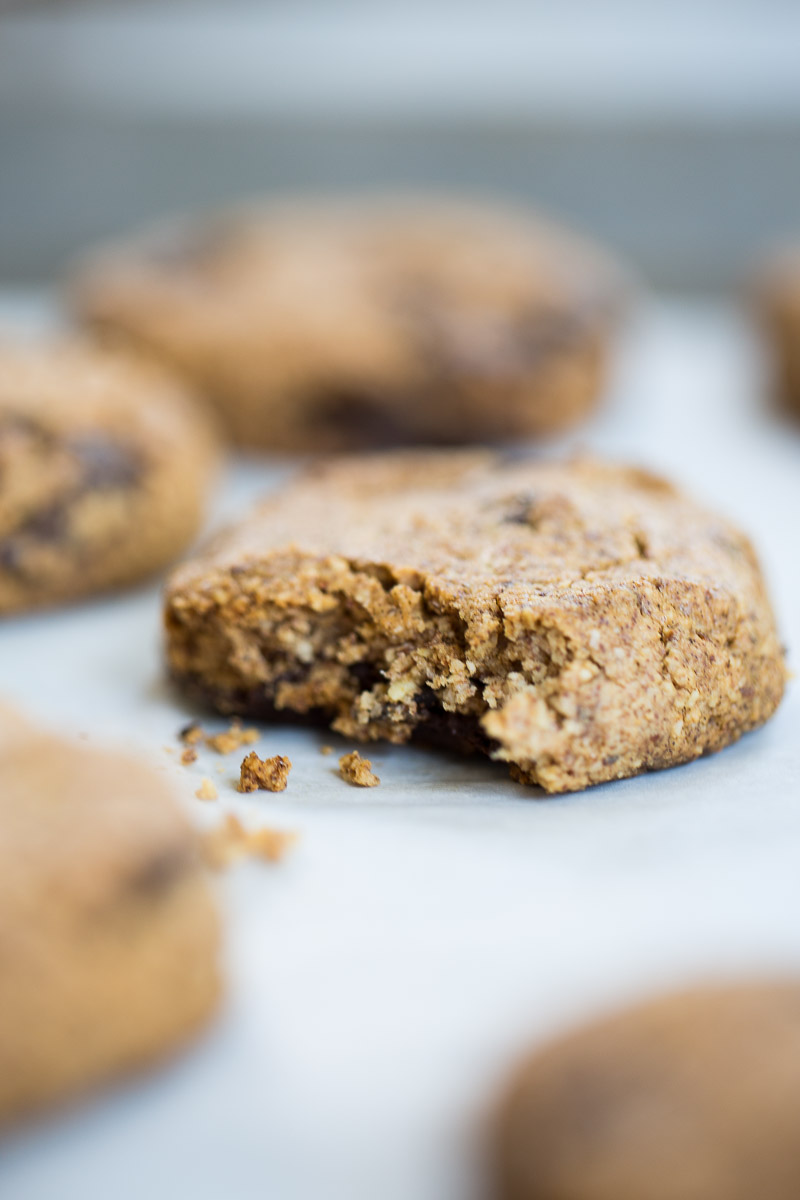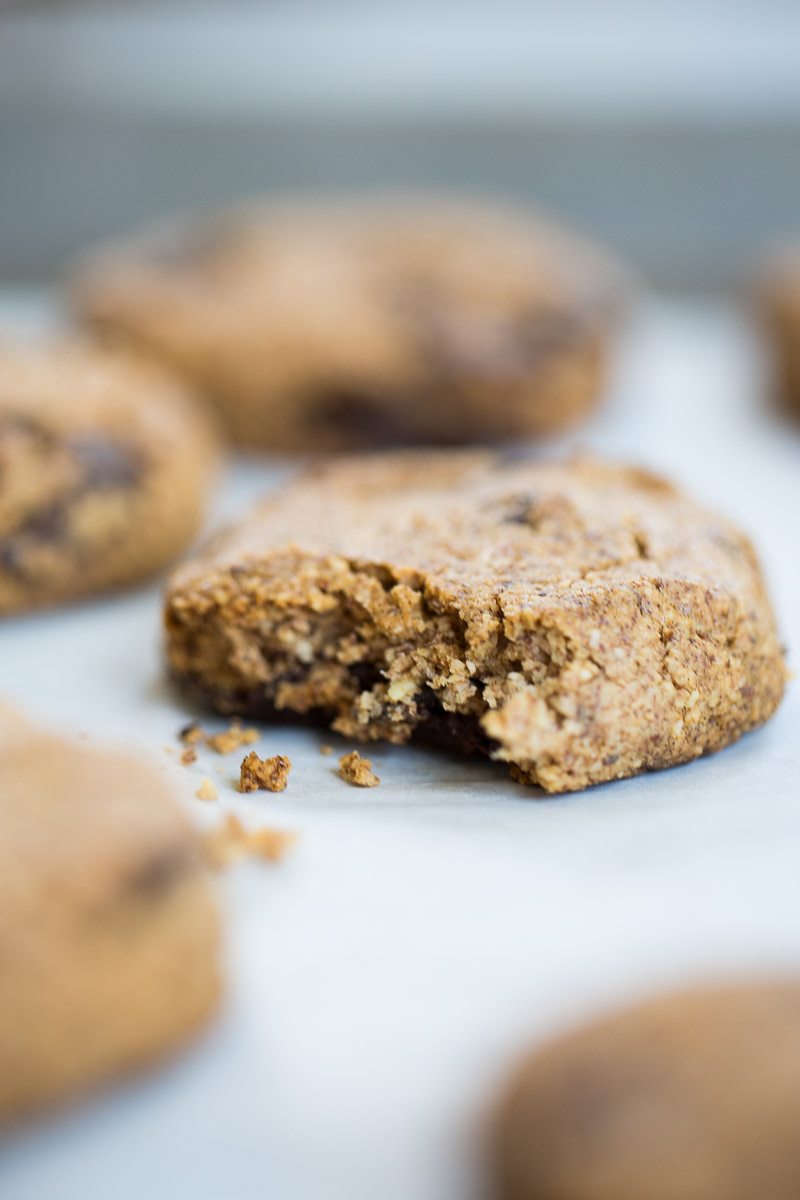 These are the best
vegan chocolate chip cookies
you'll ever find. Easy to prepare, healthy and kids approved. Do you need another reason to prepare them?? No, so here is the recipe. If you like it please share, share the recipe and the blog.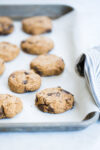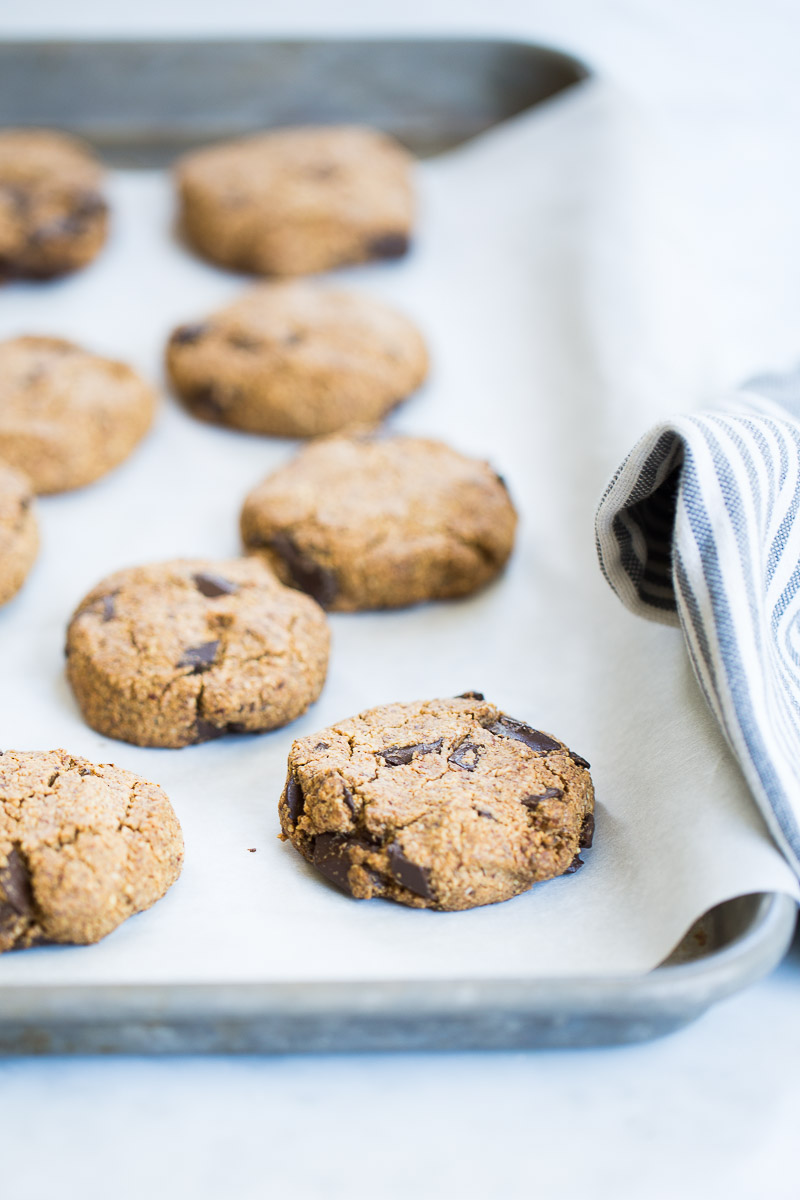 Recipe for vegan cookies, gluten free and maple syrup.
Ingredients
2

cups

almond meal

1

teaspoon

baking powder

1/2

teaspoon

sea salt

1

cup

almond butter

1/2

cup

maple syrup

1

cup

of sparks or pieces of dark chocolate
Instructions
Preheat the oven to 350ºF and prepare a tray with a silicone mat or baking paper.

In a large bowl put the almond flour, baking powder, and salt. Mix well.

Add almond cream and maple syrup. Mix the ingredients well. You may have to use your hands.

Add the chocolate and mix again.

Divide the dough more or less into 12-15 balls and form the cookies.Put in the oven for 15 -18 minutes, when they start to brown they are already.

Notes
Put in the oven for 15 -18 minutes, when they start to brown they are already. Almond flour can be purchased or made by placing silvered almonds in the blender or food processor. Be careful just to give it a pulse and do not let the blender or food processor run, if you let it run it becomes almond cream. If you want to make, softest cookies take them out of the oven at the 15-minute mark, if you want them crispier leave them three more minutes.