This broccoli and zucchini soup is a must to try during January to help us detox from the excess of December. It is a great comfort for our body when it needs nutrient-rich foods right after the holidays.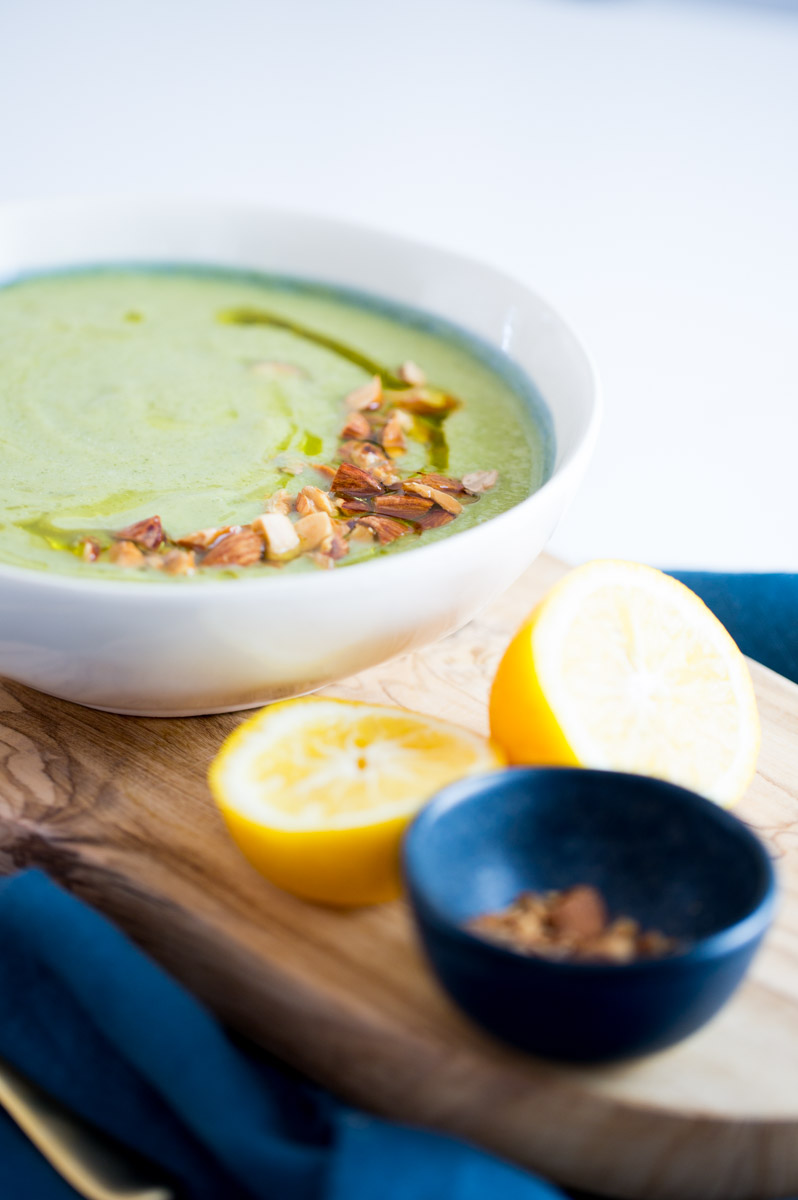 I have to confess that I slipped several times during the holidays eating chips, one or two or more dark chocolates, red and white wine… I know I slipped, but my slips never included animal products. I am 100% vegan with a PLANT based diet. My body loves my vegan diet, but there are a million opinions out there about whether this kind of food is right or not and whether you are getting all the nutrients you need or might be about to faint for lack of vitamin B12.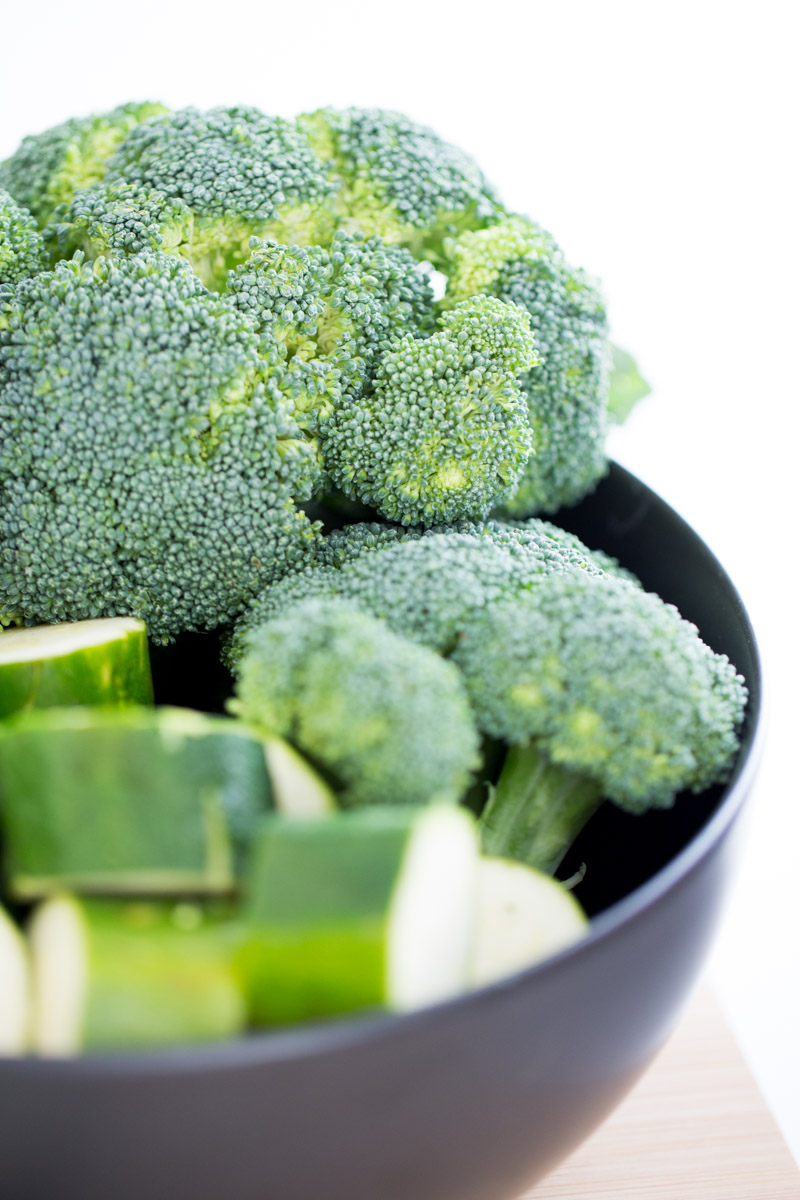 Well, I'm not a doctor or anything like that, but I do love reading and researching about nutrition. I can honestly say that yes, as vegans we do need to supplement with vitamin B12…but, this is also the case for many people that don't follow a vegan diet. As a general population, we are lacking vitamin B12 so this soup is great for everyone.
It's satisfying, super nutritious and easy to make. This is a bowl of great soup for everyone because it helps us eat nutrient dense food, feel better and eat a delicious meal.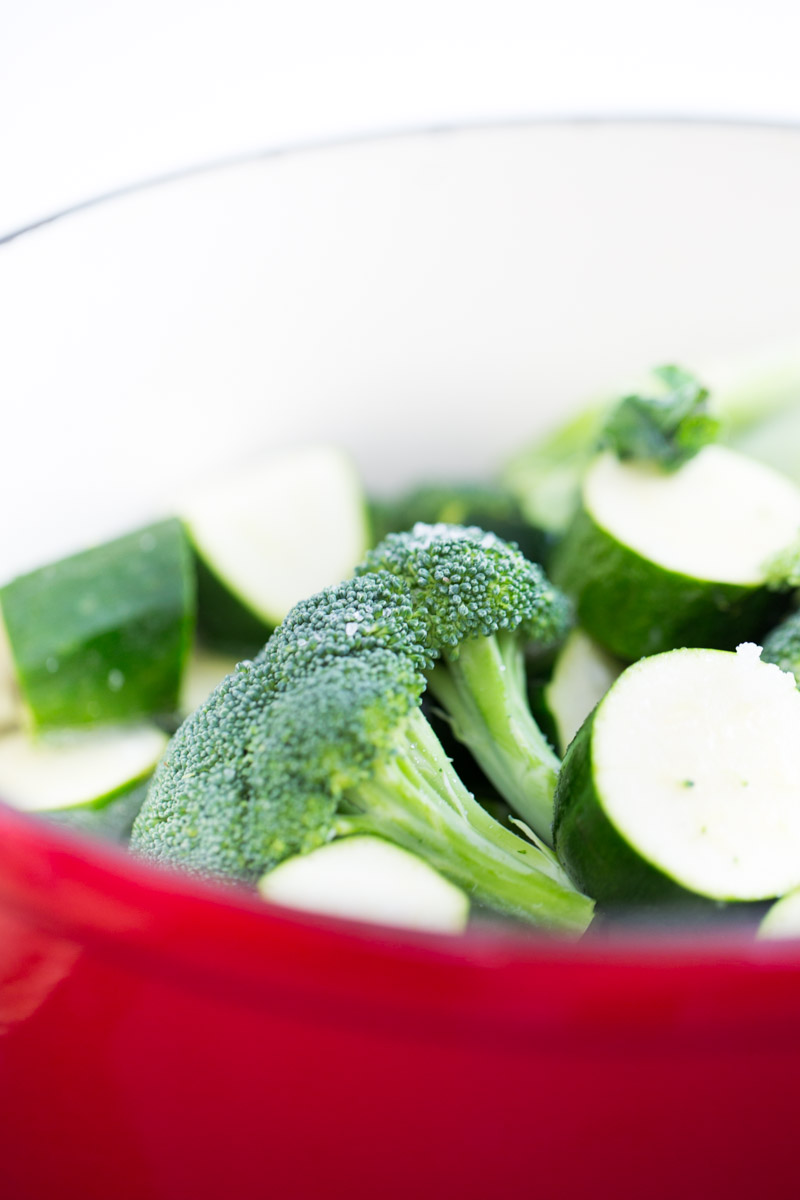 This broccoli and zucchini soup with vitamin B12 is made with nutritional yeast which can be used in many other recipes and adds a little bit of a cheesy flavor to the dishes. If you can't find it don't worry the soup will still taste amazing. Still, try to find it if you want an extra boost of nutrition.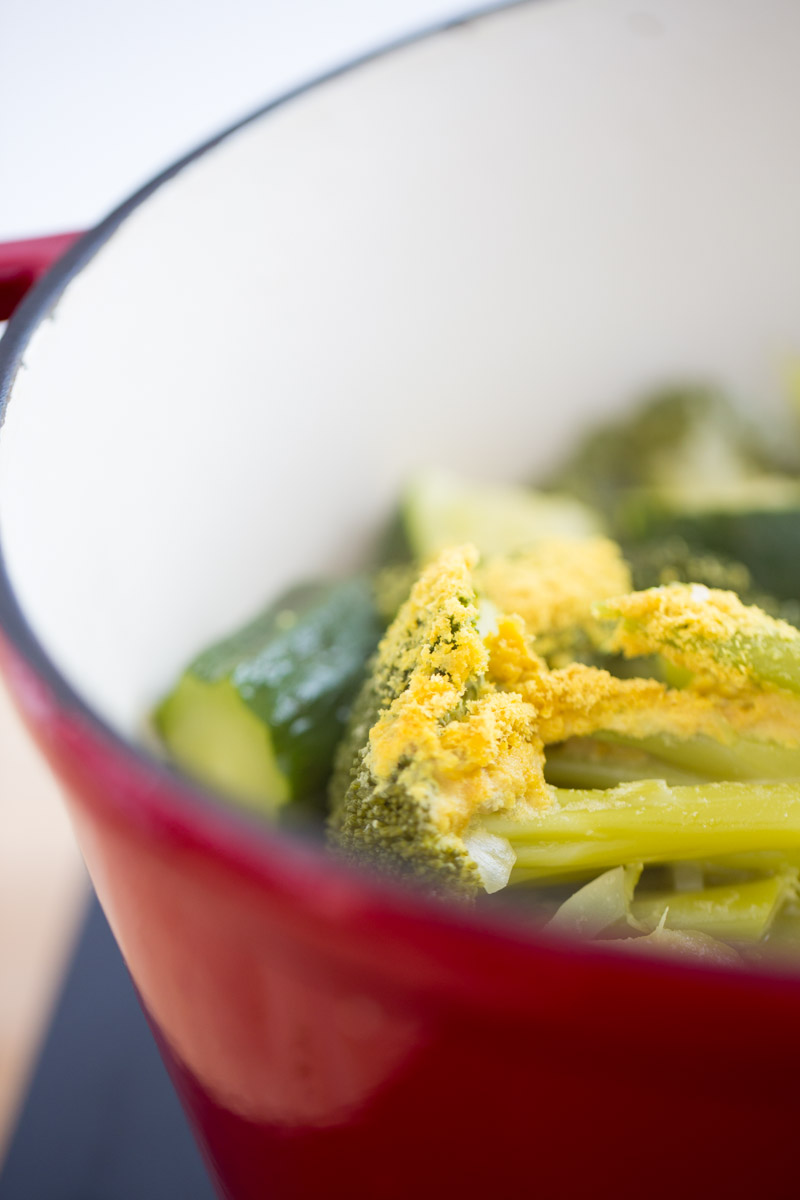 Here is a 52-second video of how to make the soup. However, if you have any questions or comments send me an email or a message on Instagram.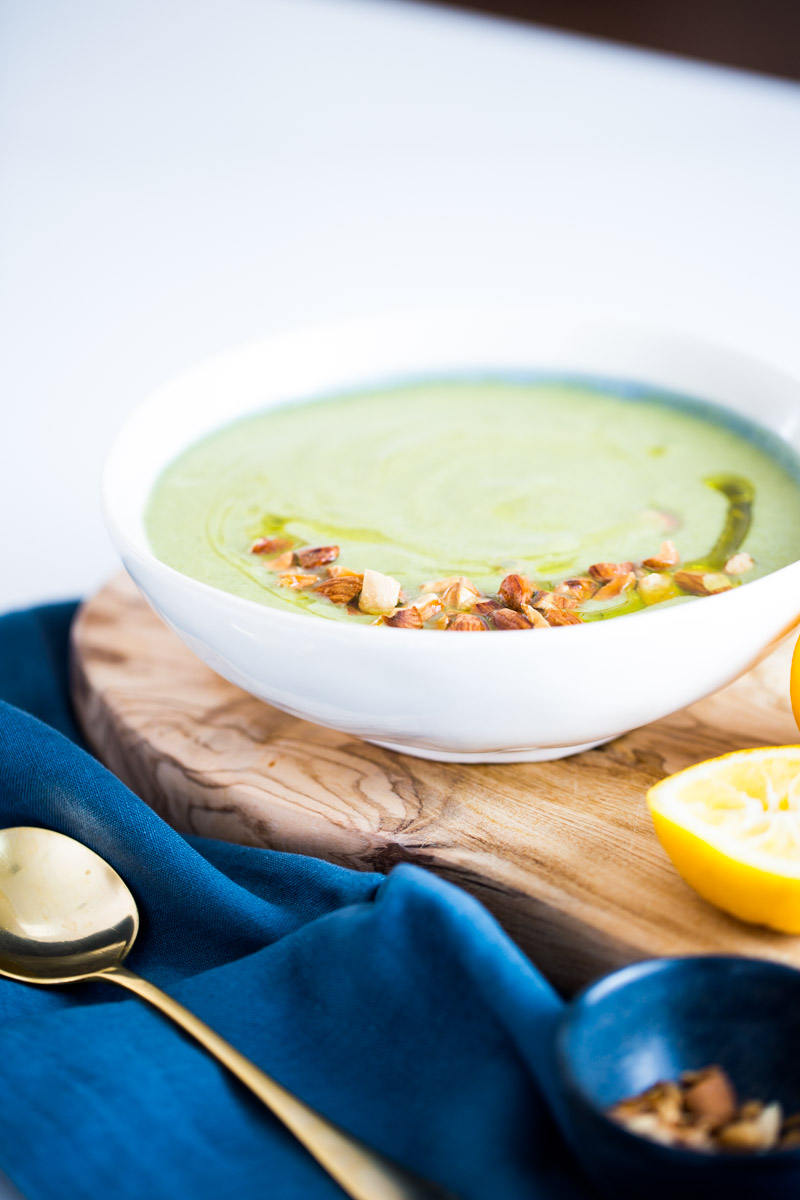 Now the recipe for this
BROCCOLI AND ZUCCHINI SOUP WITH VITAMIN B12
which is amazing and nutrient-dense. I always like to add a little EXTRA touch to my recipes so I garnished this soup with toasted almonds and lemon juice drops. Here is the recipe and if you like it please feel free to share it as well as the blog.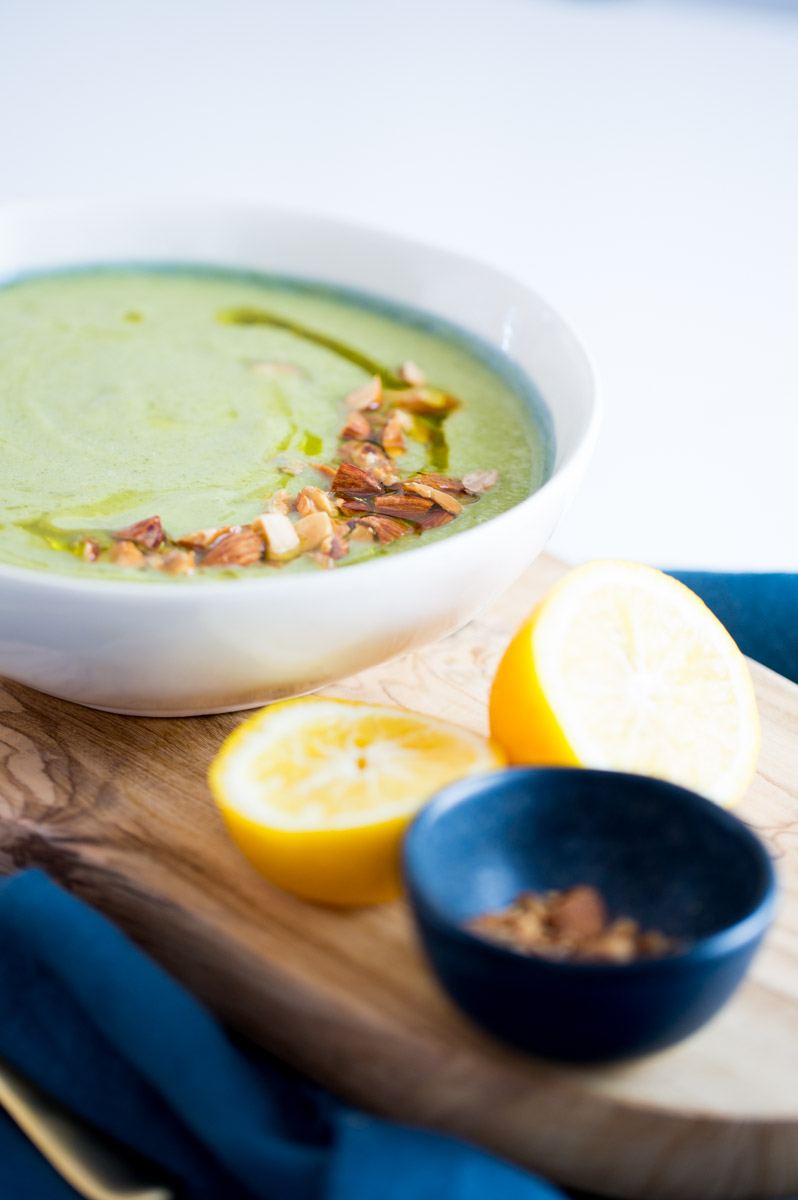 Broccoli and Zucchini soup with vitamin B12
Perfect for when you want to eat a deliciously fast healthy meal.
Ingredients
2

tablespoons

extra virgin olive oil

1

cup

chopped onion

4

or 5 zucchinis

1

head of broccoli

4

cups

of filtered water

3

tablespoons

nutricional yeast

1

teaspoon

salt
Instructions
In a pot add the oil and onion, cook until translucent.

Add the broccoli, zucchini, and salt. Cover until the veggies are soft so you can cut them with a knife or fork.

Add the nutricional yeast and blend in a blender or food processor.

Taste and adjust the seasoning if necessary.

Serve with a few drops of lemon and toasted almonds.
Notes
If you can't find the nutritional yeast don't fret. Add a little more water if you think the soup is too thick.
Nutrition
Calories:
137
kcal
Carbohydrates:
16
g
Protein:
8
g
Fat:
5
g
Sodium:
458
mg
Potassium:
900
mg
Fiber:
5
g
Sugar:
6
g
Vitamin A:
895
IU
Vitamin C:
115.7
mg
Calcium:
86
mg
Iron:
2.6
mg
information
Nutritional information of this recipe is only an estimate, the accuracy for any recipe on this site is not guaranteed.