This post is also available in: Español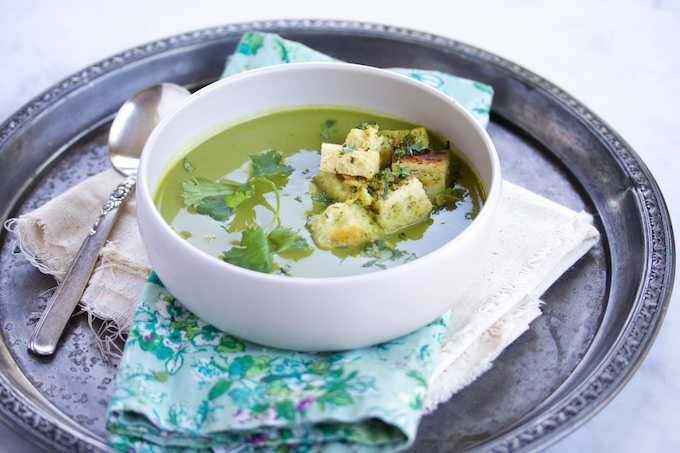 I have to confess that I was not a soup lover growing up and there was always soup for lunch or dinner. For me, the worst ones were the ones, that had some kind of broth in them. I could manage the creams but the broths….?When I started cooking my own food, that story changed… I became a soup lover!!!!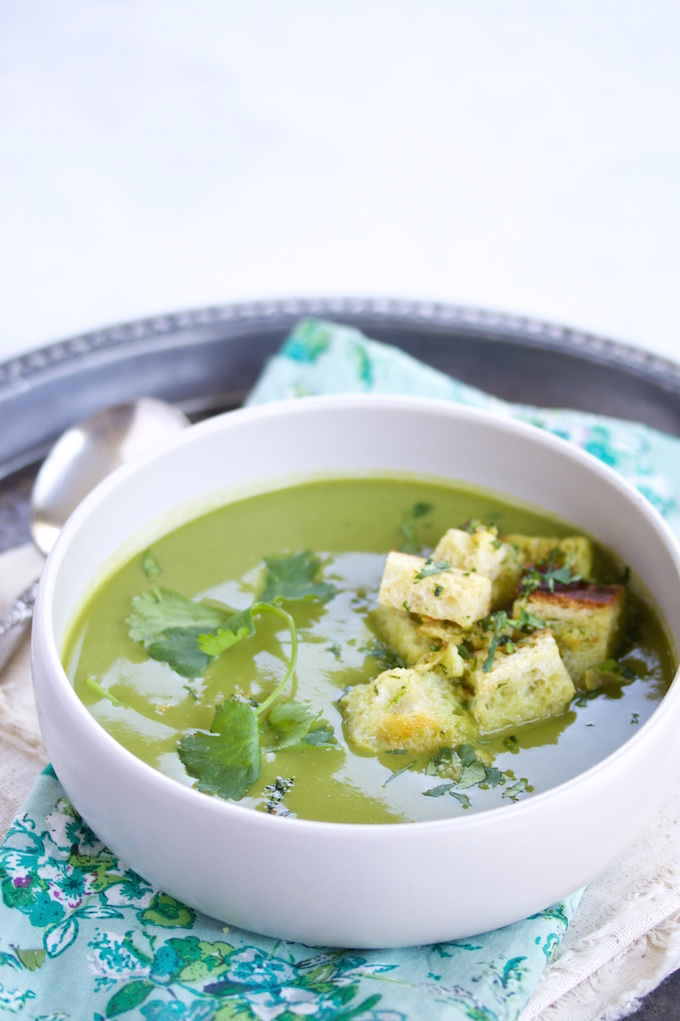 Especially when I can top my soups with croutons and crunchy toppings. Croutons are so easy to make and so delicious that you have to be careful not to become obsessed with them.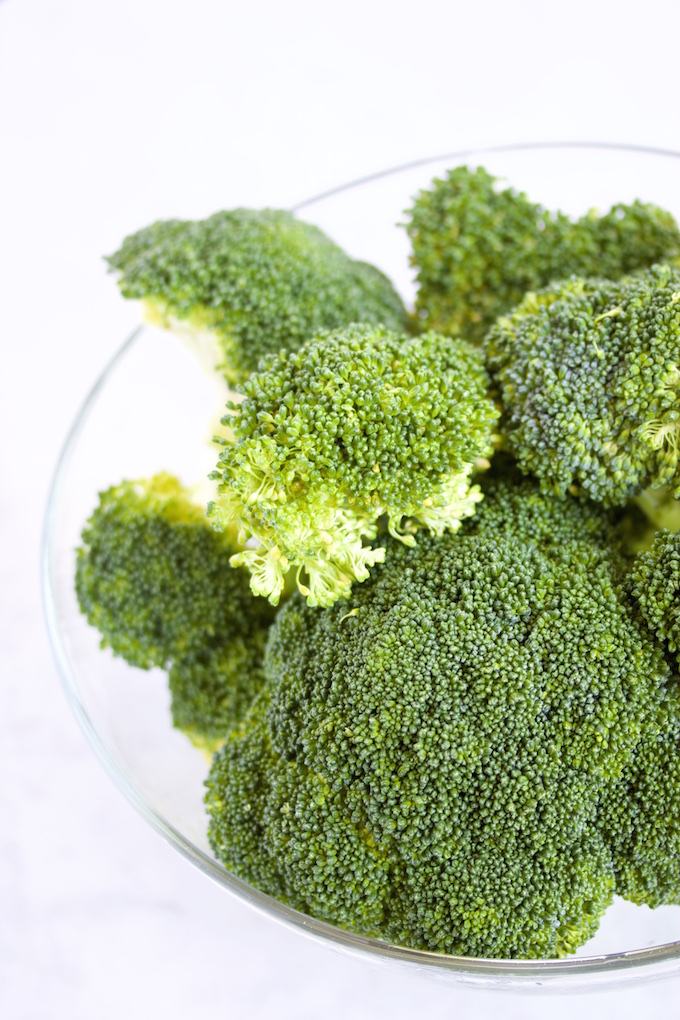 This soup is super easy to make and it is full of good things for our body. It is full of vitamins and minerals that will begin to protect us from the cold weather. Siiiii, broccoli also has vitamin C and spinach and cilantro are super powerful greens. This is one of the greenest soups I prepare.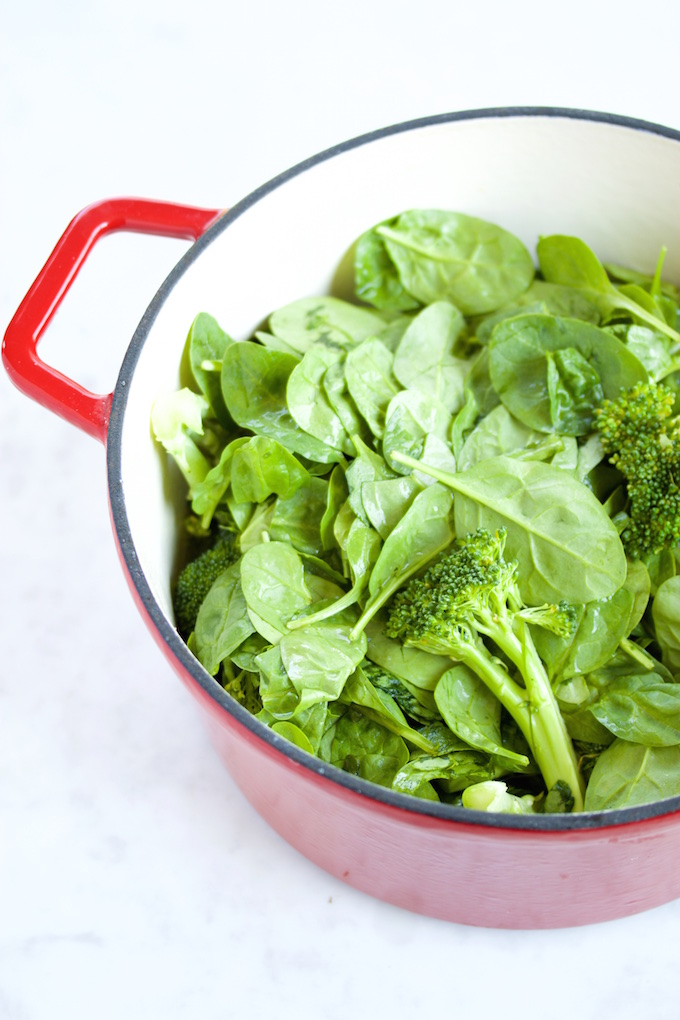 The only thing, about this soup, that I have to be careful with, is that in my house, everybody loves croutons and they suddenly disappear if I do not pay attention. I prepare them with very good bread, and if I find whole wheat better.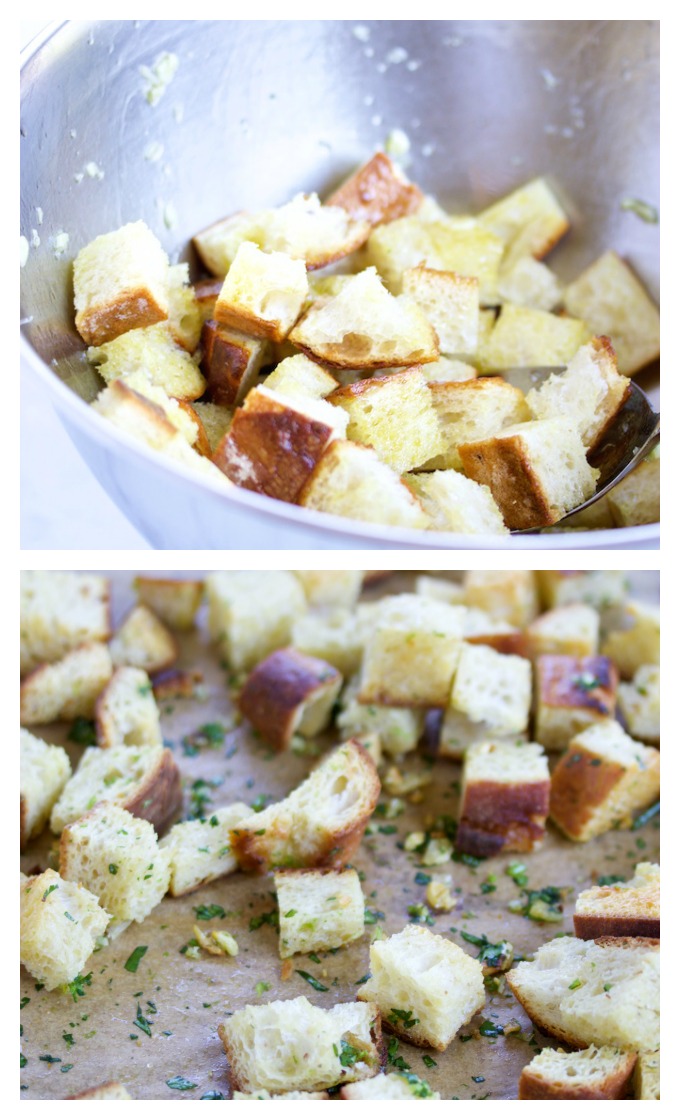 When they come out of the oven, hot and yummy I sprinkle them with chopped cilantro and lemon zest. They are really to die for, and best when combined with the soup. Here is the recipe and I hope you like it, if you do please share.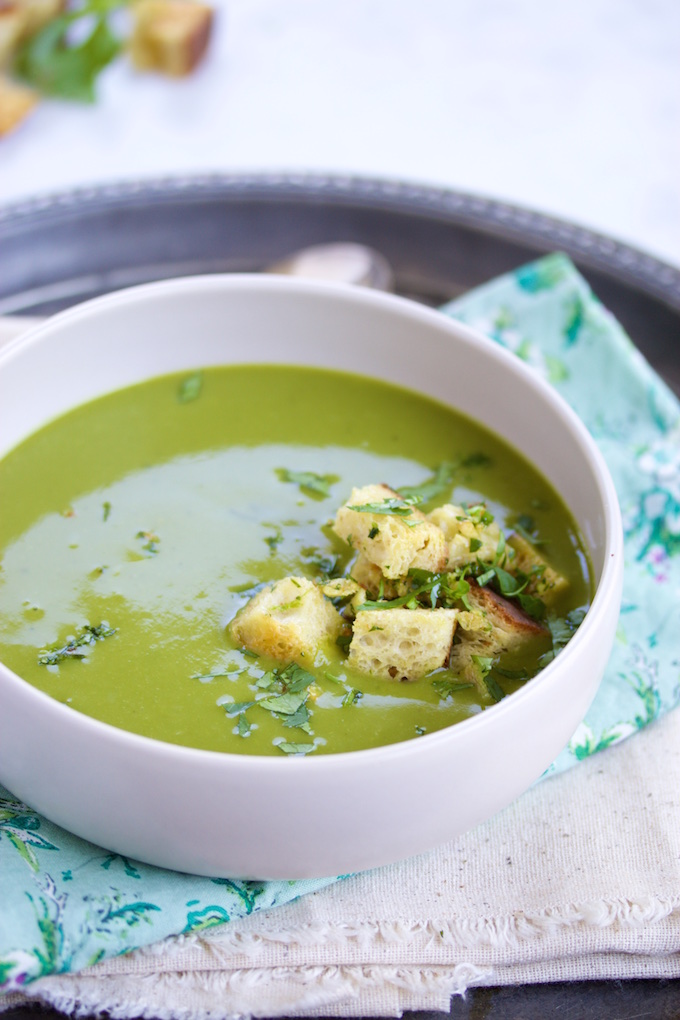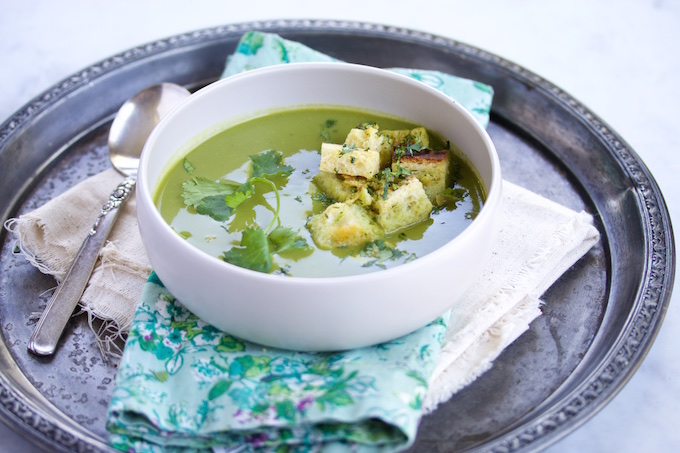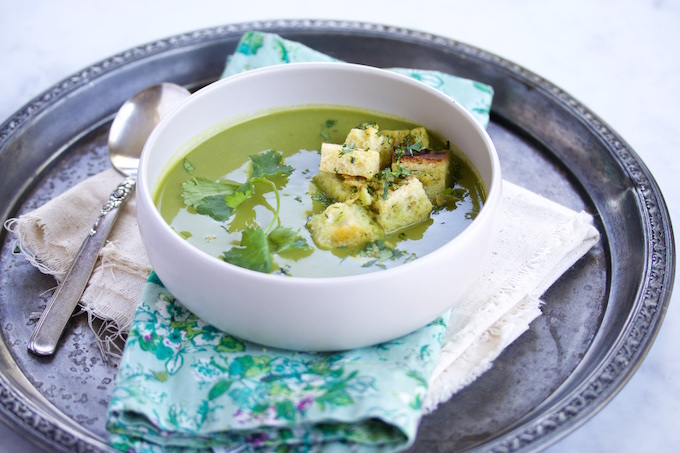 Broccoli soup with spinach, cilantro and croutons
Broccoli soup with spinach, cilantro and croutons
Ingredients
2

tablespoons

olive oil

1

small onion

chopped

4

cloves

garlic

coarsely chopped

1

teaspoon

salt

500

g

. broccoli

2

cups

spinach

tightly fitted

5

cups

water or vegetable broth

1/4

cup

cilantro

freshly ground black pepper.

4

cups

bread in cubes

baguette or ciabatta

3

tablespoons

olive oil

2

cloves

garlic

minced

1/2

teaspoon

salt

1

teaspoon

chopped cilantro

zest of one lemon
Instructions
In a pan put olive oil and onion over medium heat. Leave for about 10 minutes or until the onion is translucent/.

Add garlic and a teaspoon of salt for about 5 minutes. Be careful that the garlic does not burn.

Add broccoli and spinach along with the liquid you will use. Cover it and let until the broccoli is completely cooked.

While the vegetables are cooking, dice the bread. In a large bowl, add 3 tablespoons of olive oil, two cloves of minced garlic and half a teaspoon of salt. Mix and add the bread to be covered well with this mixture. Put the bread cubes on a baking sheet prepared with a silicone mat or a piece of parchment paper. Be careful that the pieces of garlic are covered by the bread.

Put in the oven for 15 minutes or when you see the edges of the bread begins to brown.

Take them out of the oven and sprinkle with chopped cilantro and a teaspoon of lemon zest.

Check the vegetables and add ¼ cup of cilantro and black pepper. Blend in a food processor or blender until smooth. Check the seasoning and adjust if necessary.

Serve in soup bowls and top with croutons.
Please share: