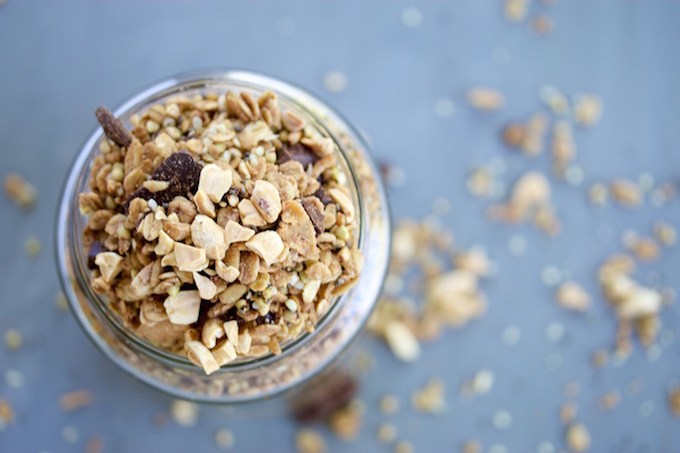 With this recipe, I finish my mega food crush with this chocolate peanut butter, and for a while I will not prepare anything with it. At home, everyone said stooopppp, find another food crush!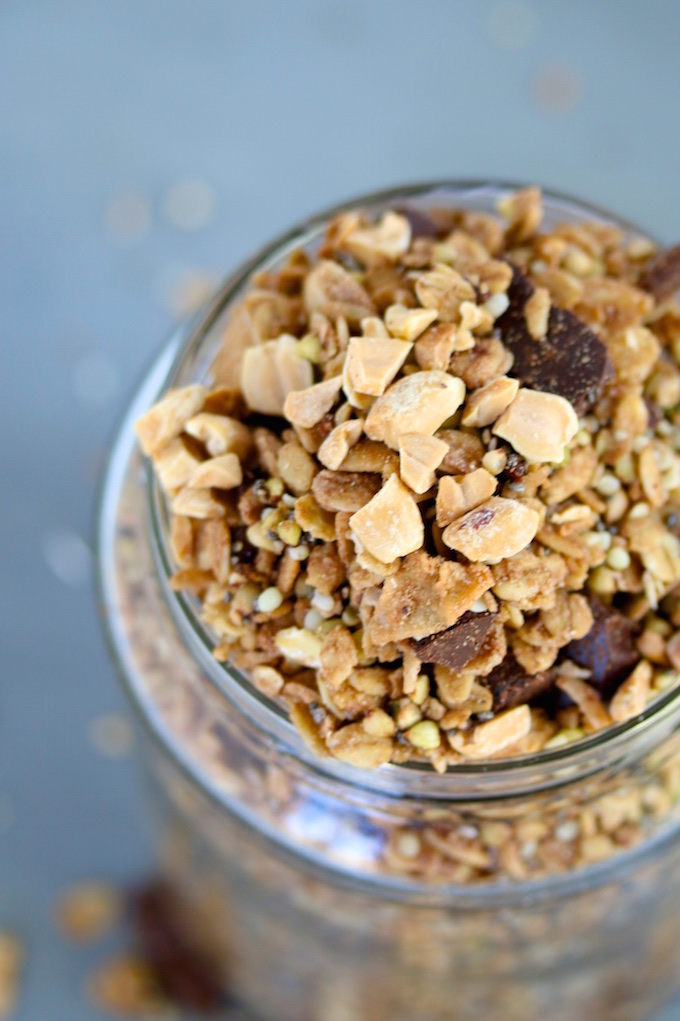 Every time I post a recipe I try it at least two times at home.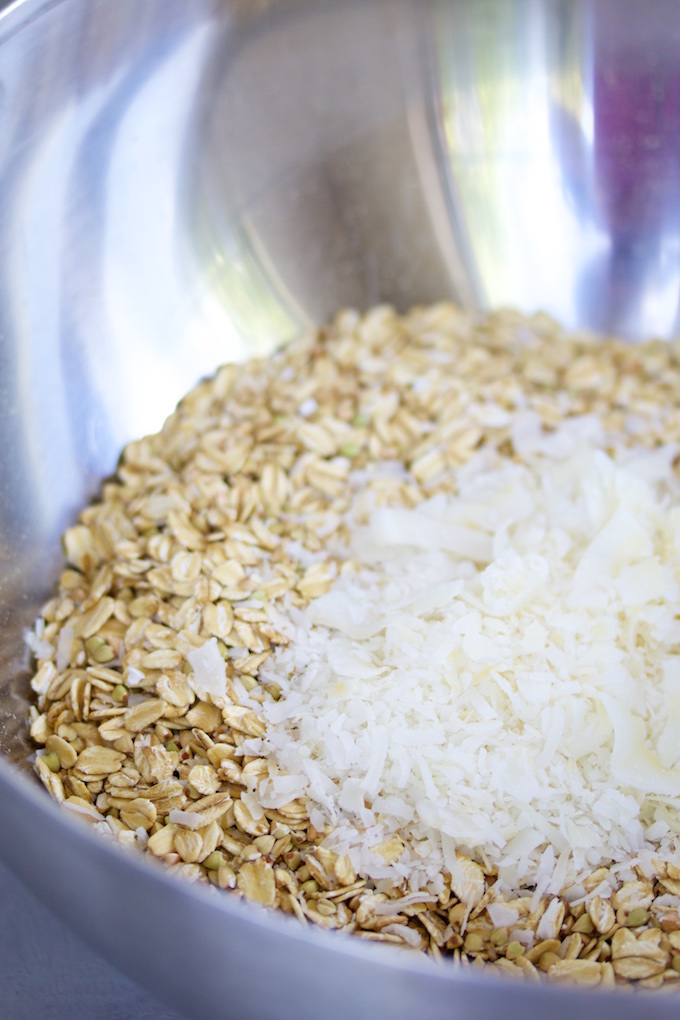 It all depends on how hard or easy it is to prepare, but when I prepare something and I like it, I can prepare it again and again. This chocolate peanut butter is so easy to prepare and so delish that I made about 4 big jars. And every time I did it, I thought of a new way of using it.

I had so many ideas, but I promise I had to contain myself and only post this two recipes, banana ice cream with chocolate peanut butter and this granola. I love it so much that my kids joked that if I prepared something else with it, the name of my blog would have to change to Chocolate&Peanuts.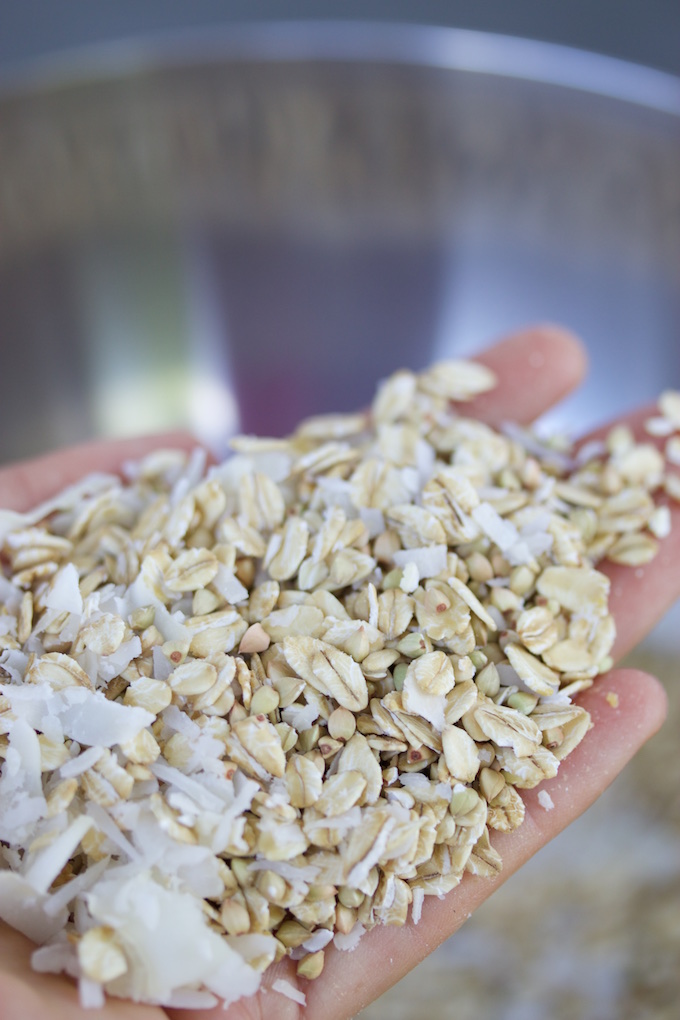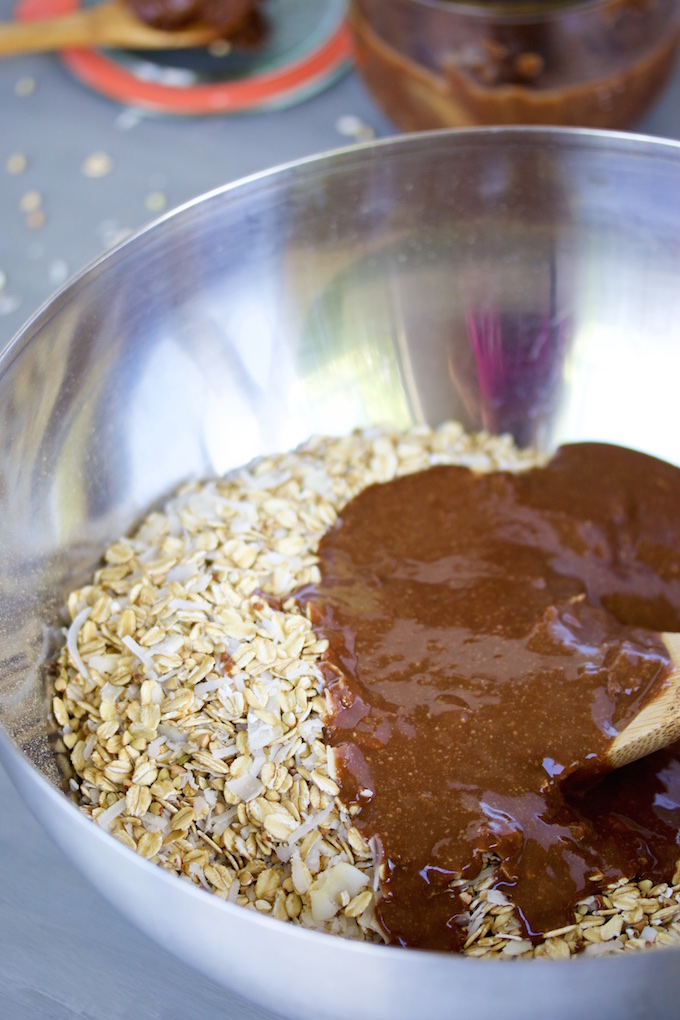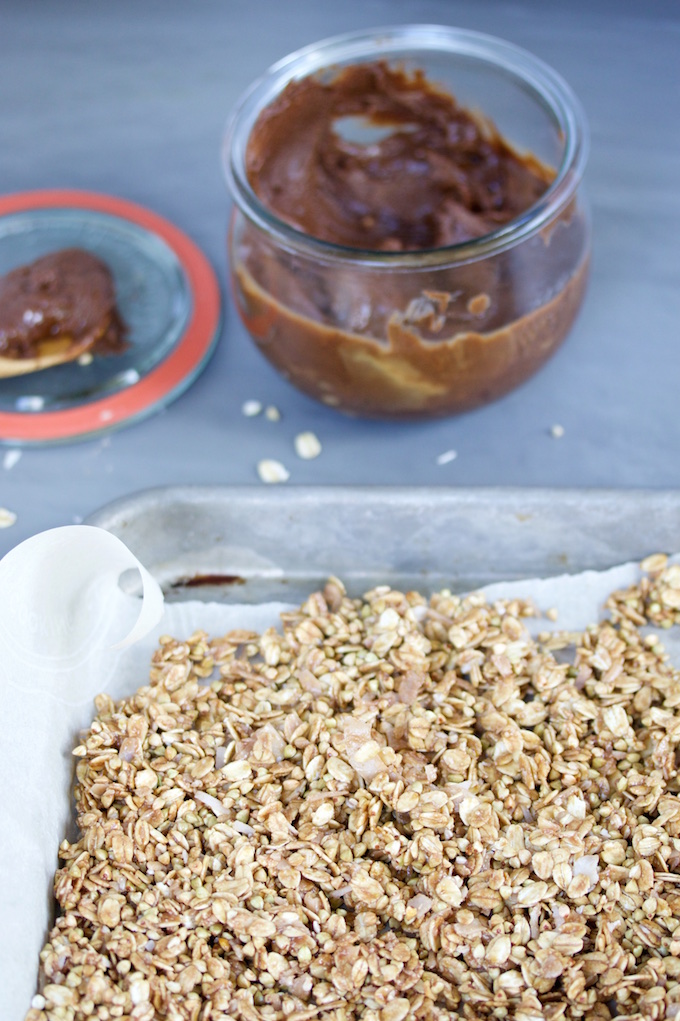 But really, what I like about this recipe of chocolate peanut butter is that it has nothing extra or an excessive amount of extra and unnecessary oils. So everything I prepare with it comes out healthy and delicios and crunchy. I try to prepare most of our food at home, but if I have to buy anything extra I always check the lables and read the ingredients it contains.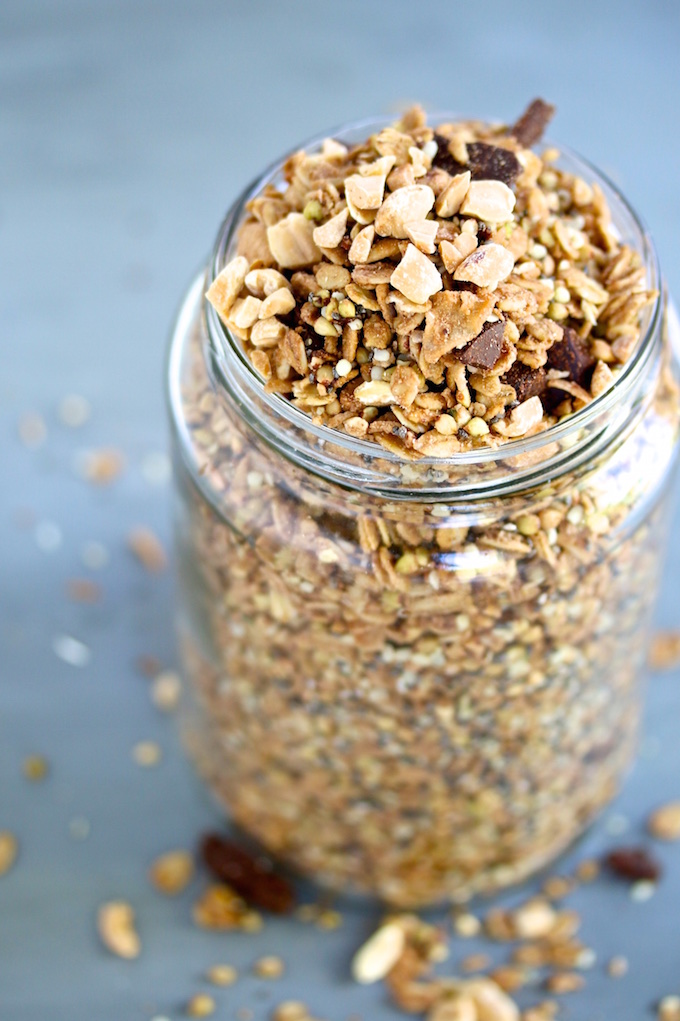 Please never stop reading the lables of every single product you buy, it is so shocking all the things you can find in the food we buy. And the most shocking of all, is that a lot of those ingredients are not even made to be eaten.

Here is the recipe of this chocolate peanut butter granola. Hope you like it and if you do, please share it.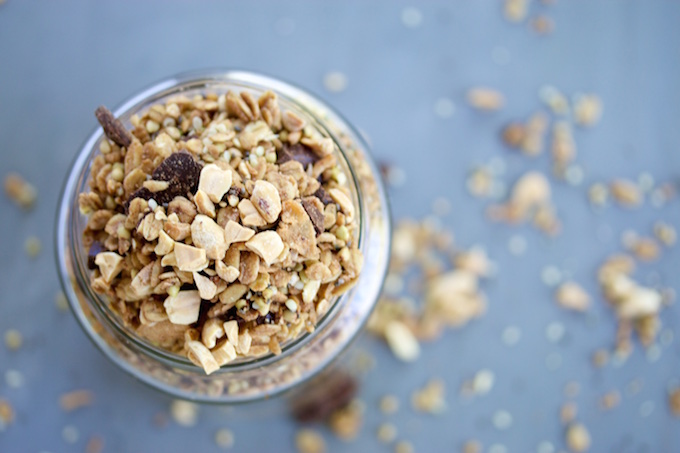 Chocolate peanut butter granola
Granola, rápida, fácil y deliciosa de cacahuates y chocolate.
Ingredients
2 1/2

cups

oatmeal

1 1/2

cup

buckwheat

1/2

cup

shredded or flaked coconut

1/4

cup

coconut oil

1/4

cup

peanut butter with chocolate

1/4

cup

chia

1/4

cup

hemp seeds

1/2

cup

chopped dark chocolate

1/4

cup

roasted peanuts
Instructions
Pre-heat the oven to 275 ° F and prepare a tray with baking paper or a silicone mat.

Mix the oats, coconut and buckwheat in a bowl.

In another bowl mix coconut oil and chocolate peanut butter. When well mixed add this mixture to the oat mixture. Mix well and place in the prepared pan.

Try to put the granola in a single layer and put into the oven for about 35 minutes. Try it before you take it out of the oven, you are looking for a golden color on the oats and coconut.

When cool add the rest of the ingredients and mix well.
Notes
You could use 4 cups of oats instead of 1 1/2 cup of buckwheat.
If you do not have chocolate peanut butter, use a regular one.
information
Nutritional information of this recipe is only an estimate, the accuracy for any recipe on this site is not guaranteed.
Please share: