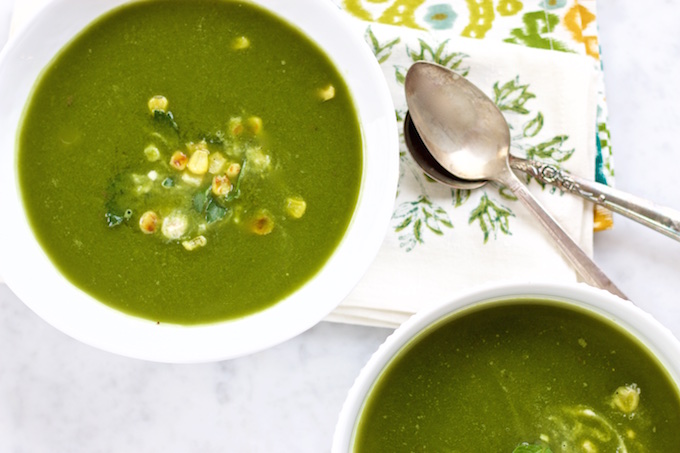 And the school year is over. I can't believe Sofia is done with Elementary. I thought I was prepared and happy to have all "grown kids" and start like a new stage in my kids life, I wasn't!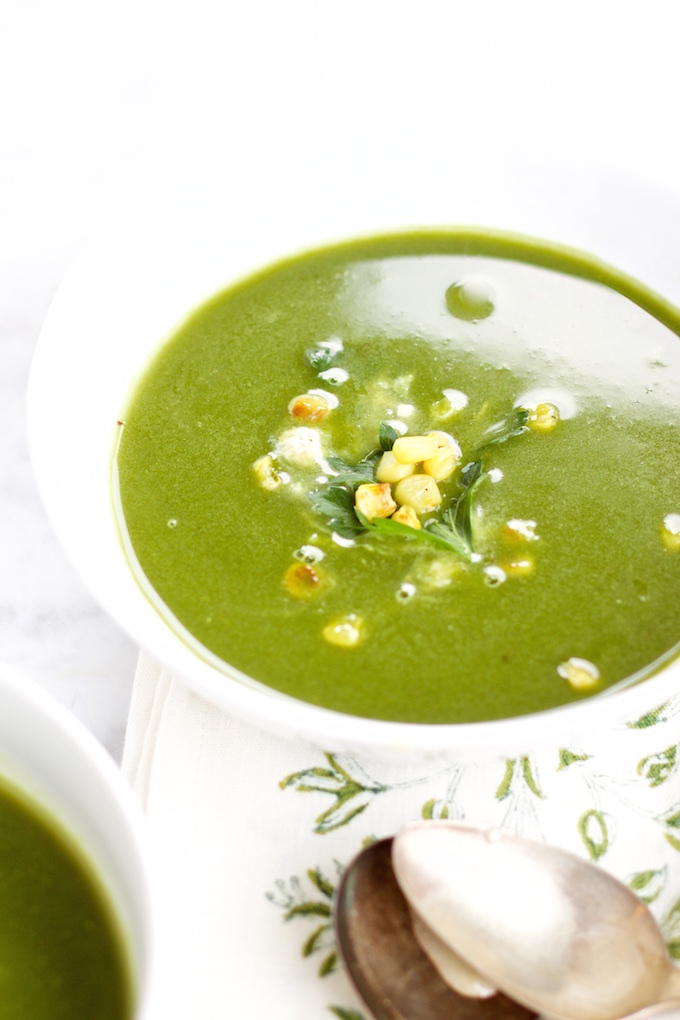 This morning I walked the girls to school, with Miko, as usual (in Instagram I post pictures of him, he has also grown so much!) and I suddenly realized she finished fifth grade. Today was the last time that my girls will be together at school. I almost cried and wanted them to take a picture for the album of memories, but they got embarrassed and do not let me do it. It is so scary to think than in a year Santiago will be in high school.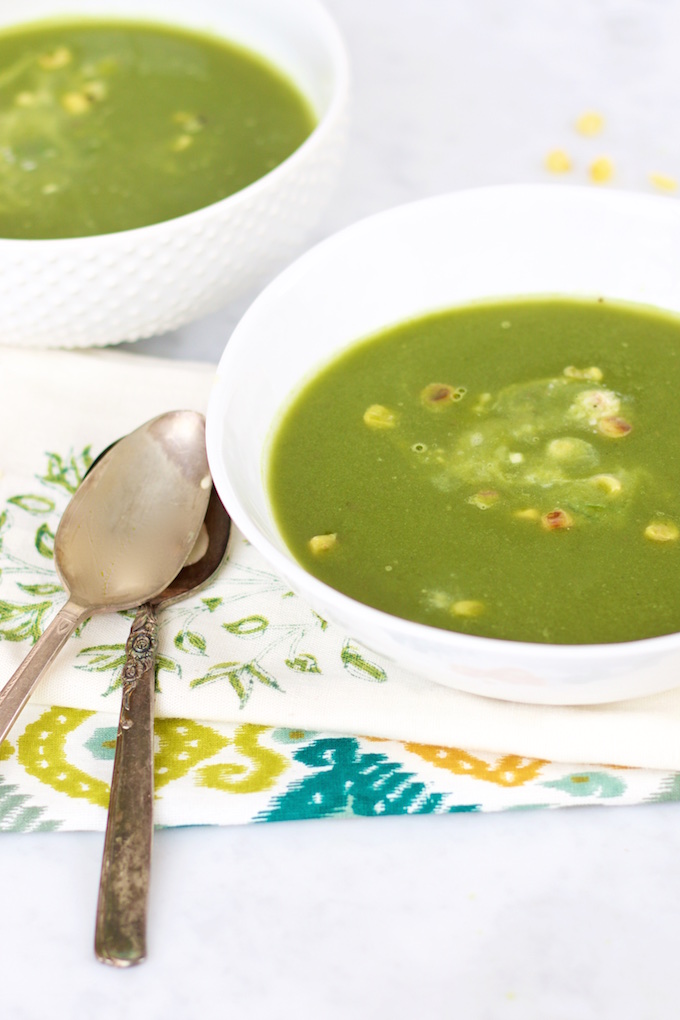 I think that's why I had a disastrous week and as much as I wanted to concentrate and make it work out, things went wrong, like this photoshoot. I always take over 100 pictures of each recipe, and from there I choose the best pictures. And today for this recipe I just rescued three good ones, 🙁 . I almost did not shared it the flavor of these soup is very good and it is done in no time at all. So I thought it was worth it.
Try it and if you like it please share.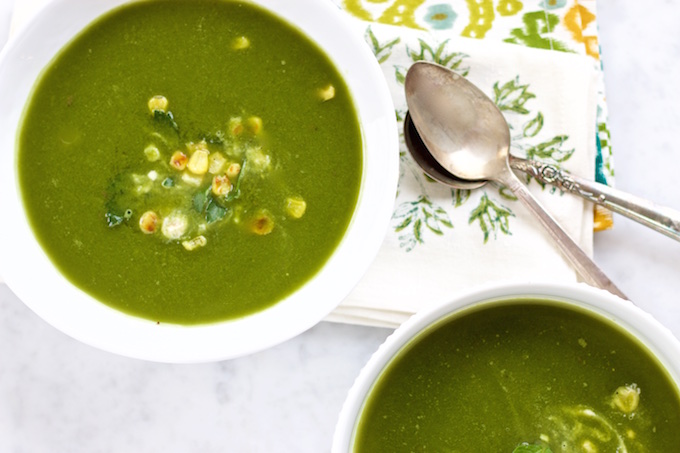 Cream of poblano and spinach cream
Super fast and yummy poblano cream.
Ingredients
1

small onion cut into pieces

1

poblano chile in pieces

seeded and stemmed

1

bunch spinach

1

medium potatoes cut into chunks

1/2

teaspoon

sea salt

freshly ground black pepper

2

tablespoons

oil or butter

I use earth balance is vegan

2

cups

water or vegetable broth

1/2

cup

frozen corn kernels to serve
Instructions
In a pot with a lid add butter and onion. Leave it for a while until translucent, about 5-7 minutes. Add the poblano pepper and saute for about 5 minutes.

Add potatoes, spinach bunch and two cups of water. Cover the pan, lower the heat and add the salt.

Check after about 15 minutes that the potato is cooked. If it is already done, blend the vegetables in a blender or with a kitchen robot. Do not add more water until you try it and see if it is too thick. It is better to start adding liquid than have a very watery soup.

Serve with corn kernels and a dolop of cream (I use walnut or almond).
Notes
I sometimes use frozen corn kernels and just add them to the soup at the end.
information
Nutritional information of this recipe is only an estimate, the accuracy for any recipe on this site is not guaranteed.