This creamy vegan mushroom soup has been on my list of posts for a long time now, and I haven't been able to post it until now.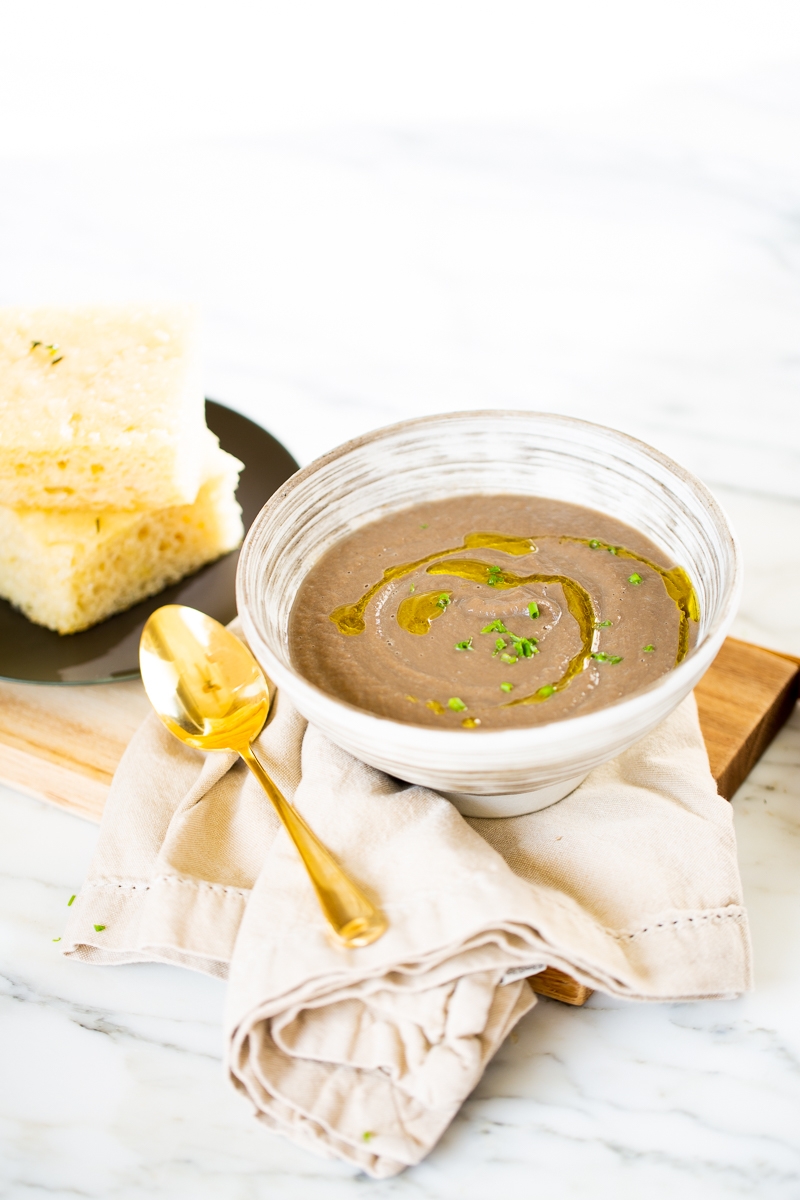 It's delicious, and the mushrooms have millions of benefits. Dr.Greger (which I'm a big fan of), tells you all of the benefits of mushrooms in his book called "How not to die." Did you know that they are super useful to help your body fight allergies? And that they are fantastic as an immune system booster, and that they have tons of vitamin B and minerals?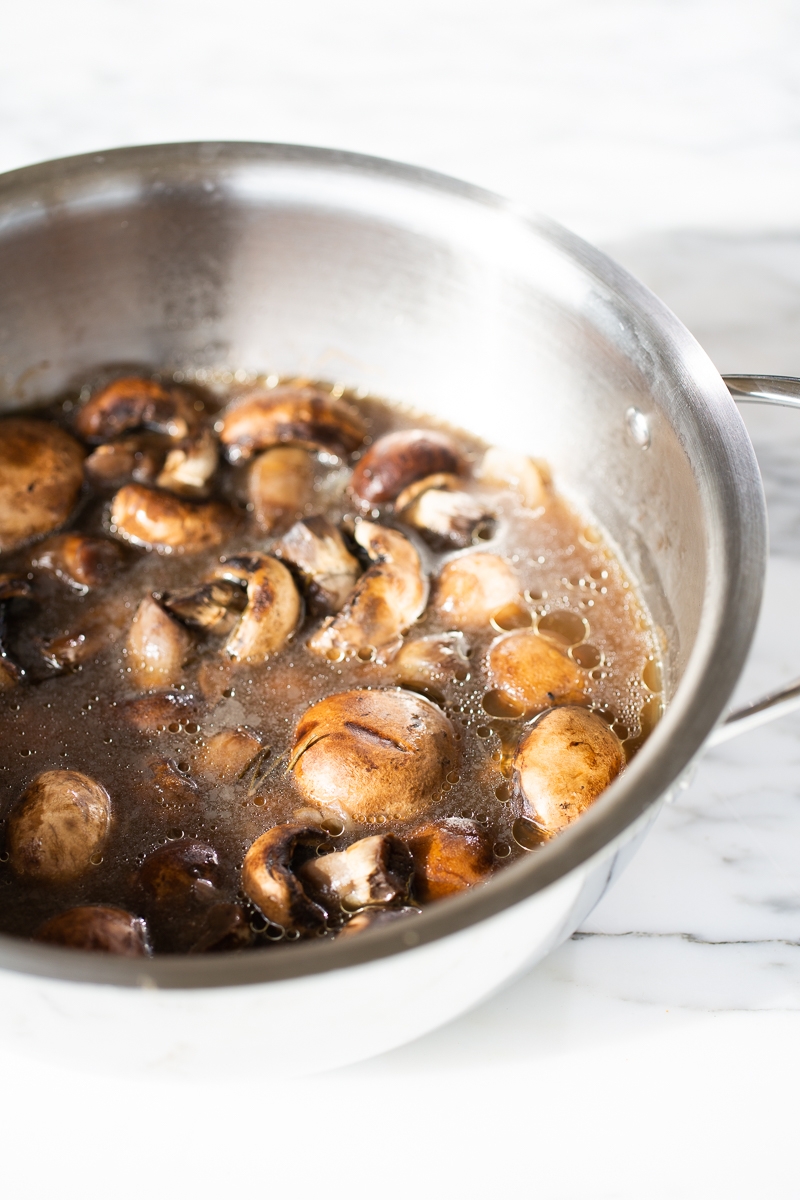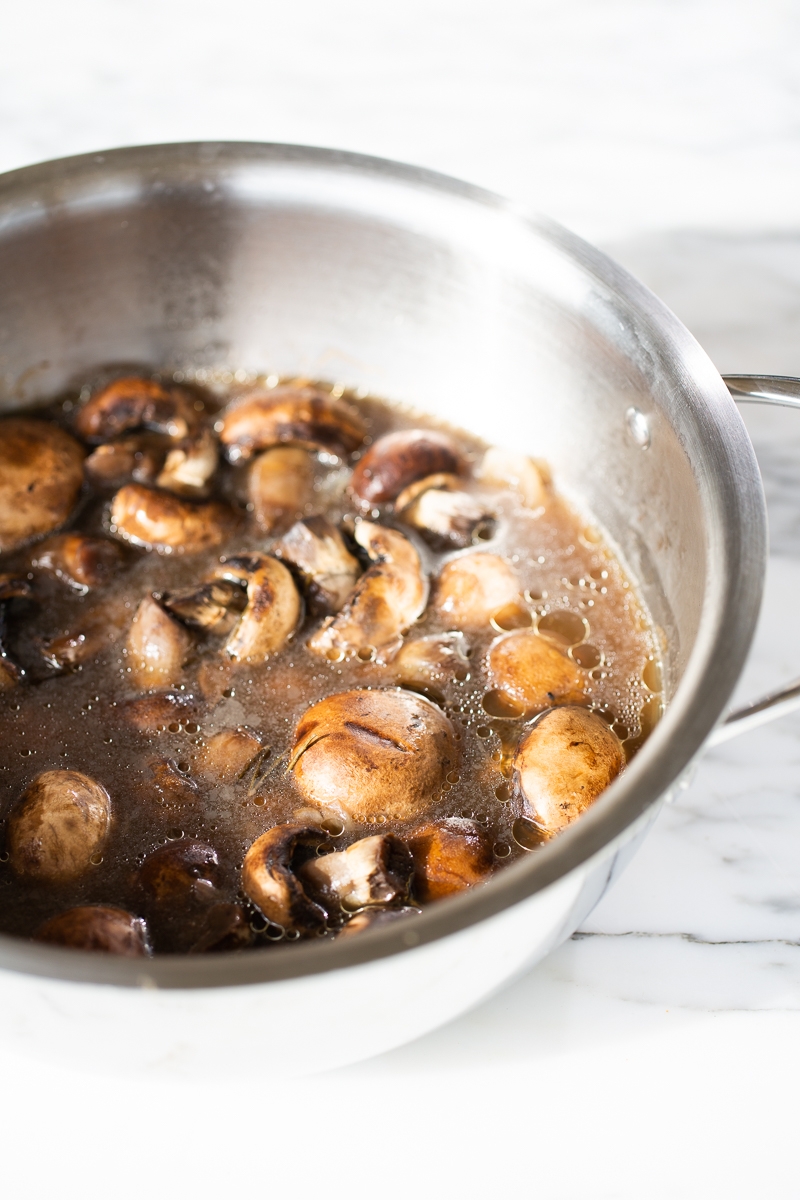 So I finally decided to post the soup even though it doesn't look as good as other soups. I don't know why in my mind there was the idea that no one would want to eat a brown soup during the summer. But every time I give my kids this soup, they devour it, and they finish it so fast. There was just no way that I could keep this super healthy and delicious creamy vegan mushroom soup recipe all to myself just because the color was a little weird.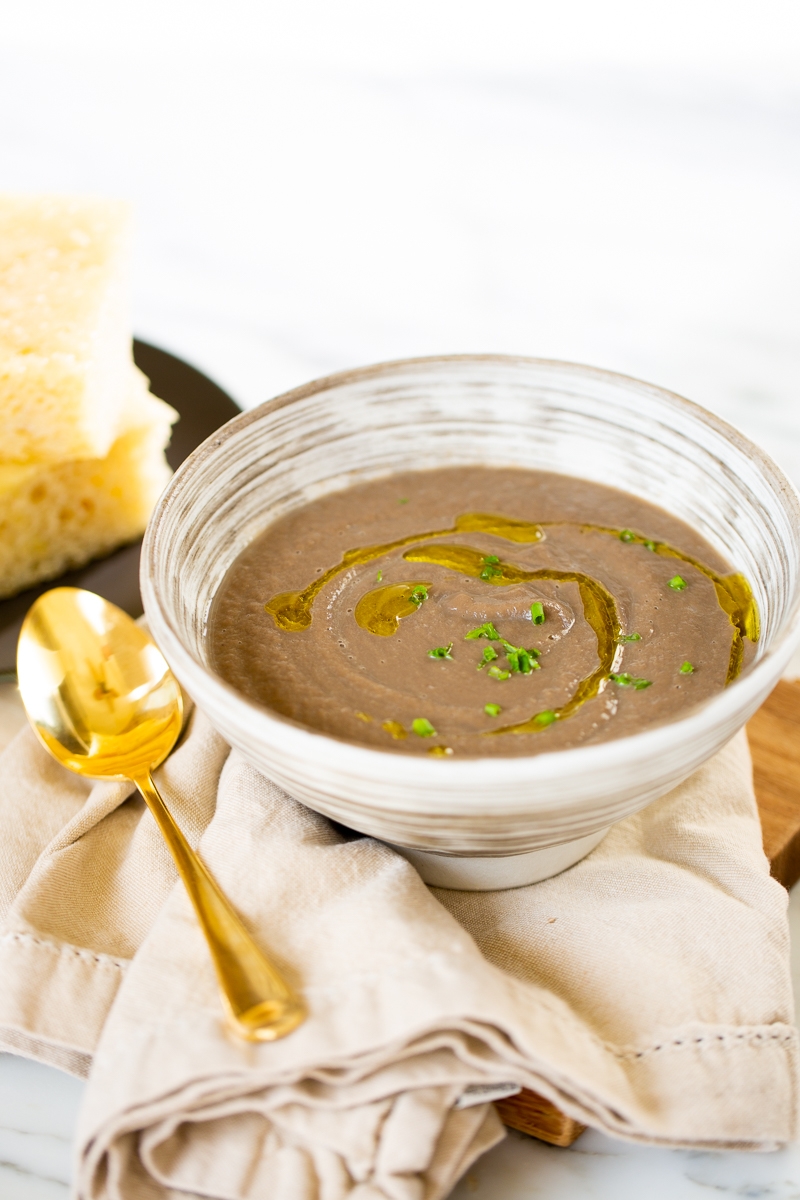 So I hope that you try it and like it. And if you aren't really up to eating this soup in the summer maybe save it for a rainy or cold day. It is honestly worth it to try it out because of how many benefits the mushrooms have. Now let me give you the recipe for this
creamy vegan mushroom soup
And I hope you like it, and also that the color doesn't scare you away (like it did to me… hahaha). If you do make it make sure you share it on Instagram and tag me @piloncilloyvainilla so that I can see how it turns out for you!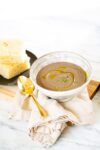 Creamy vegan mushroom soup
This creamy vegan mushroom soup is the perfect way to enjoy mushrooms and get all their healthy benefits. This soup is easy to prepare and delicious to serve during rainy days.
Ingredients
2

tablespoons

olive oil

3

cloves

garlic in large pieces

½

teaspoon

dried thyme

Pinch

of sea salt

1

lb

fresh mushrooms

cremini or white or a mixture of the two

4

cups

of broth of vegetables or water
To serve
Chopped chives or chopped fresh parsley

Olive oil

Freshly ground black pepper
Instructions
In a large soup pot over medium heat add the olive oil, garlic and a pinch of sea salt. Leave for five minutes or until the garlic starts to brown. Add the thyme, leave 30 seconds to a minute and put the mushrooms and vegetable broth or water. Cover and leave for 20 minutes or until the broth begins to boil.

Blend the soup very carefully and return to the pot. Try for seasoning and adjust if necessary. If you feel the soup is too thick, you can add a little more water or vegetable broth.

Serve the soup and finish it with a splash of good quality olive oil, fresh herbs and a pinch of freshly ground black pepper.