These easy, vegan, spiced chickpea patties are perfect for this time of the year.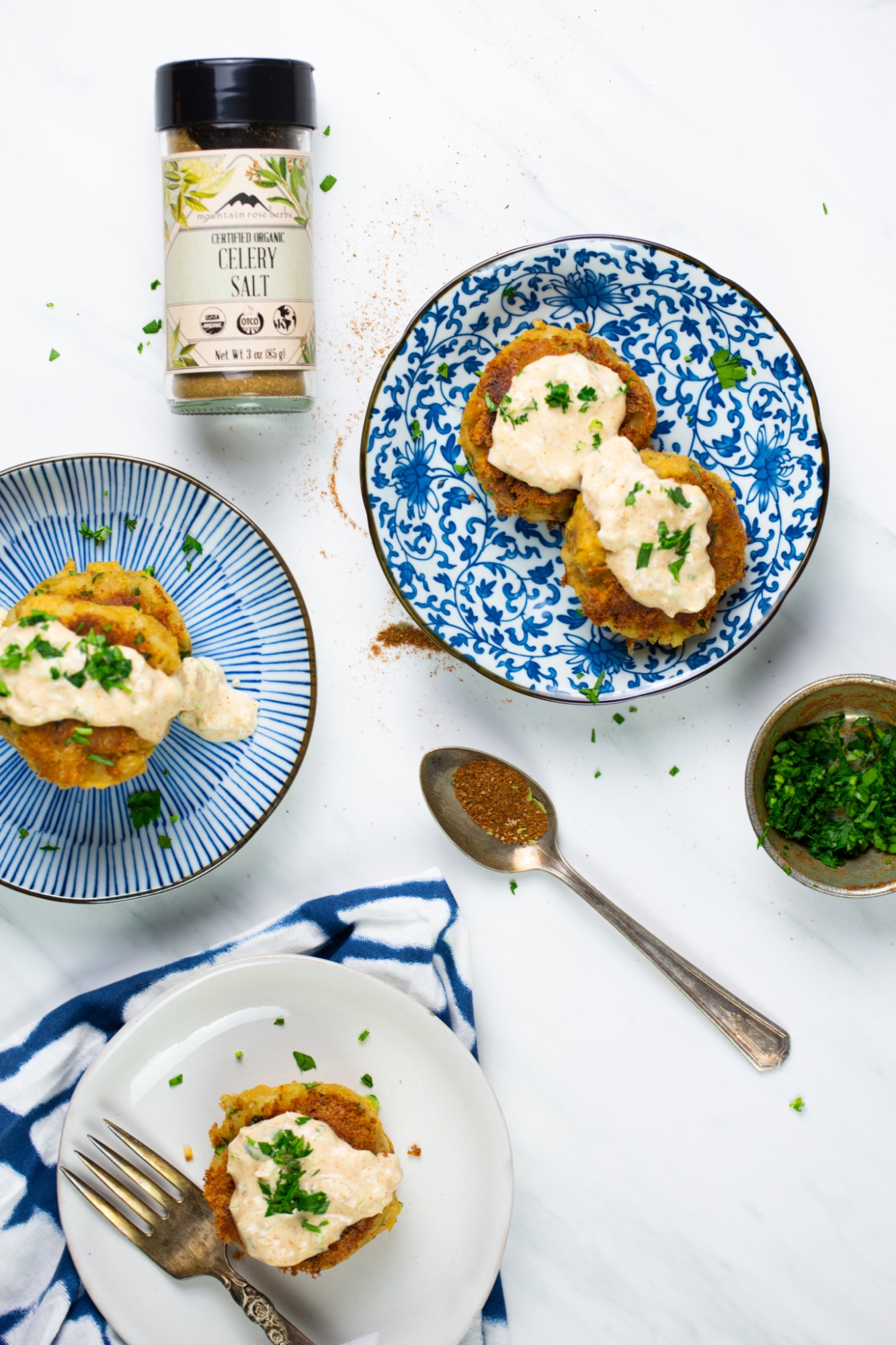 This post is sponsored by Mountain Rose Herbs.
They can be served as an appetizer, they can be served on top of a green salad as a meal starter or as a burger pattie. Don't you love these type of recipes that can be served all year round and that everybody will like? On top of that, they are healthy, vegan, delicious and free from the most common allergens. They are egg-free, dairy-free and nut free. But what they are not free of, is flavor!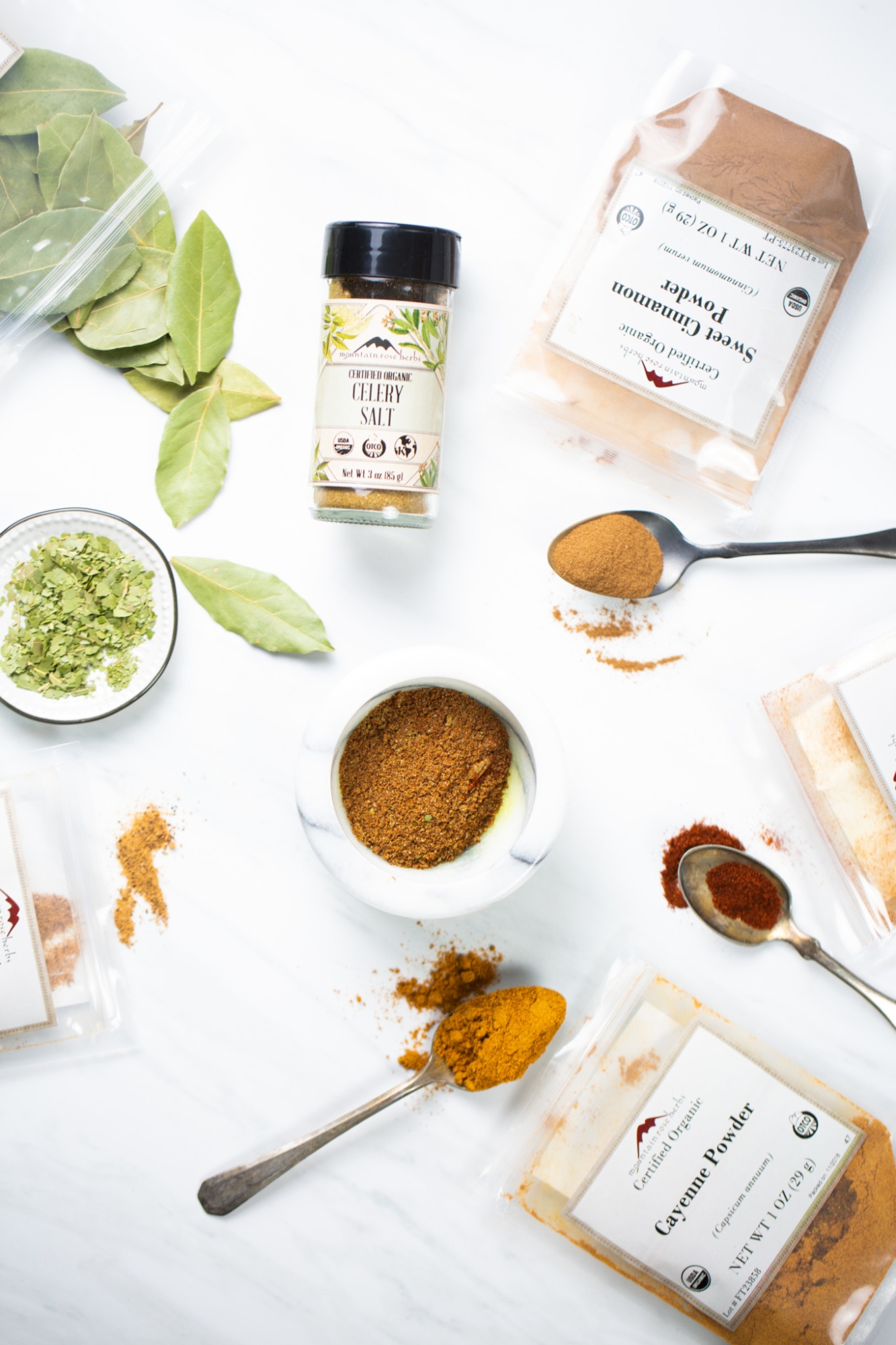 These little, spiced chickpea patties are full of flavor thanks to the homemade spice mix the recipe calls for. As you know, the fresher the spices, the better the flavor. Spices are always the magic touch of flavor or freshness that give that extra boost to everything they touch. I know it sounds like magic, but it really is. Spices turn everything into YUMMINESSSSS… Don't you agree???
Especially if they come from a magic place like Mountain Rose Herbs. This company has been around since 1987 and they are known by their quality and their commitment to organic agriculture, fair trade standards, and sustainable business practices. And on top of all… it has a ZERO WASTE CERTIFICATION. In fact, it was the first company in Oregon to receive this certification. How cool is that???
Take a look at this video so you can see how they work.

And what amazes me the most is that every order we place it is filled on the spot. I know… that's where the magic comes from. I'm truly obsessed with them. And I'm sure you will be too.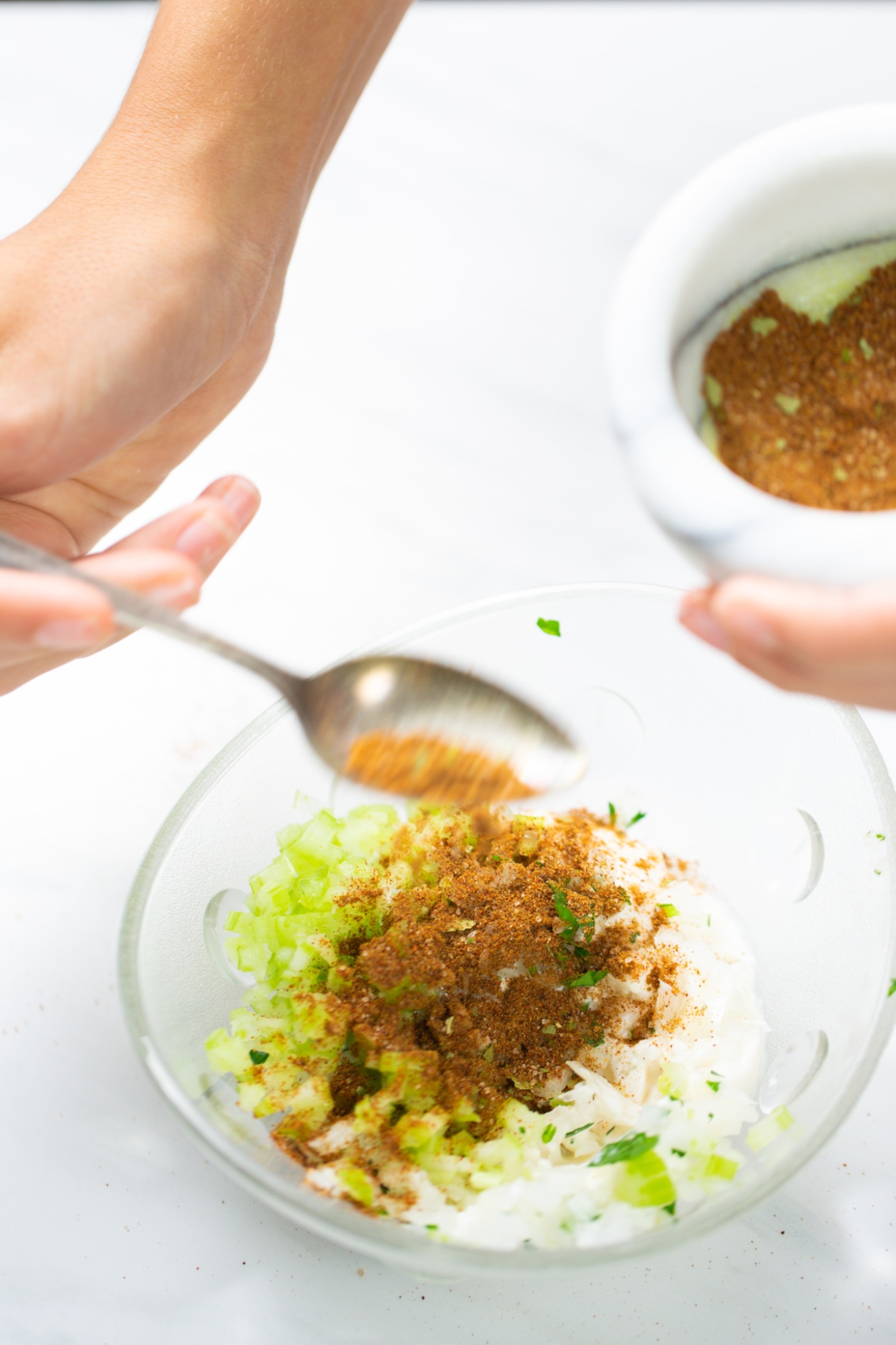 This recipe is very good and easy to prepare. You can make them as patties or you could also turn this into a vegan meatloaf.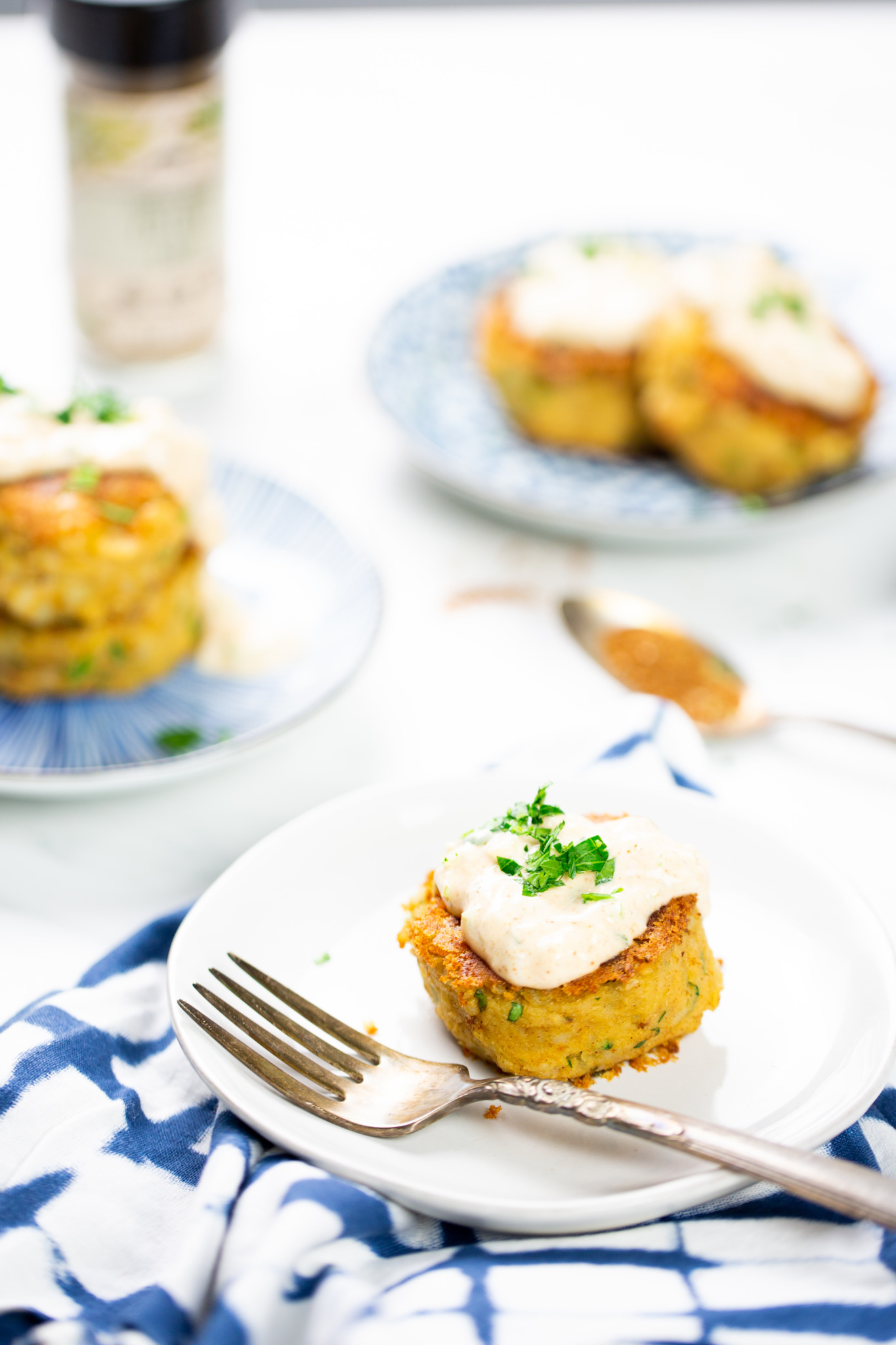 So here is the recipe for these delicious and always welcome
easy, vegan, spiced chickpea patties
And I hope you like them as much as we do. Please let me know how you prepared them, as an appetizer, as a salad???? I wanna know! So, when you prepare these spiced chickpea patties take a picture and post them on Instagram with #brownsugarandvanilla. I look forward to seeing your creations!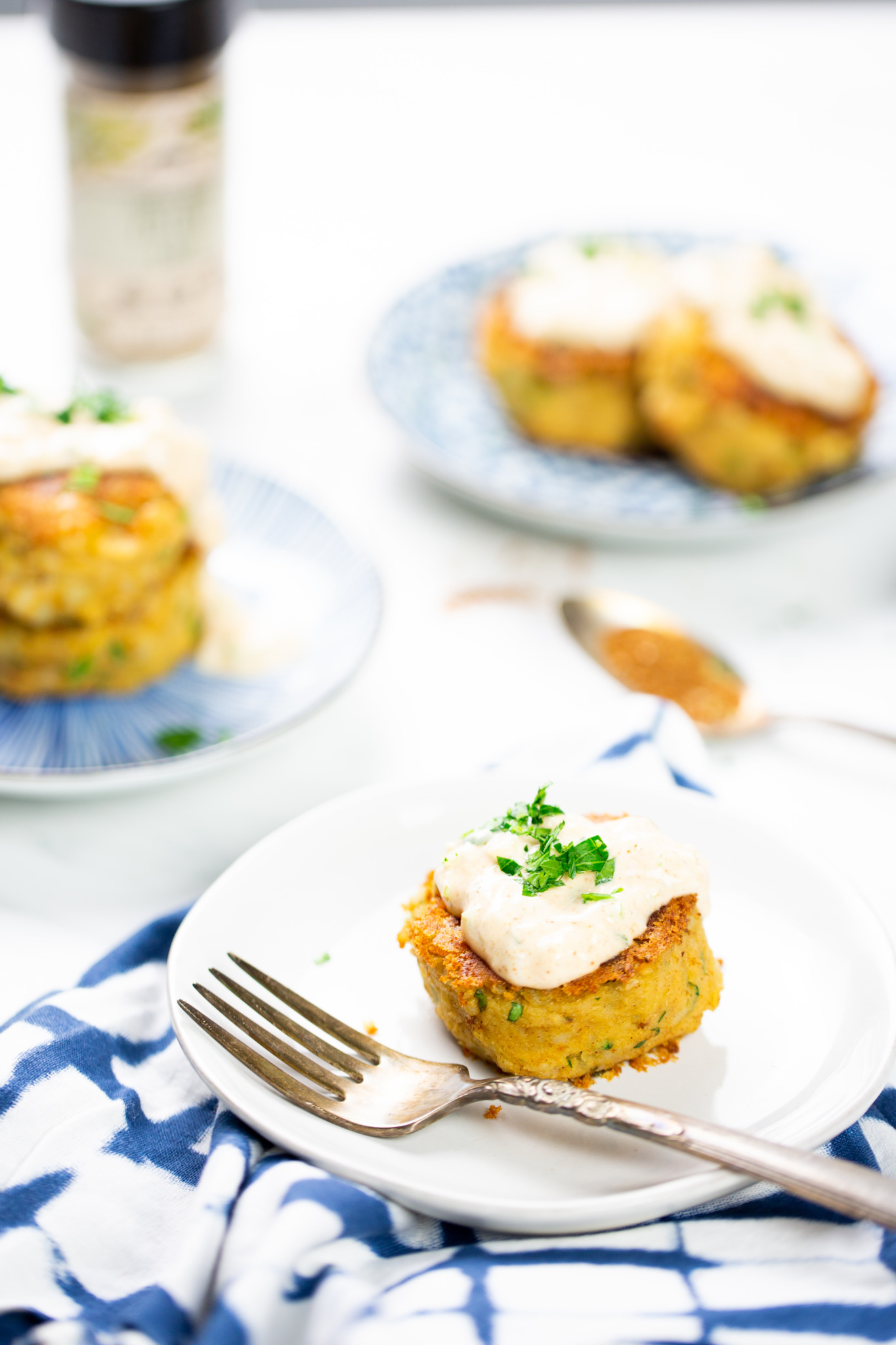 Easy vegan spiced chickpea patties
Ingredients
Patties
2

cups

cooked potatoes

1

can chickpeas

¼

cup

mayonnaise

1

tablespoon

Dijon mustard

Pinch

of salt

1

tablespoon

oil for cooking
Sauce
½

cup

mayonnaise

2

tablespoons

of minced onion

2

tablespoons

minced celery

1

tablespoon

spice mix

Pinch

of salt
Instructions
In a small bowl mix all the ingredients for the spice mix. Set aside.

Combine the potatoes, the chickpeas and the rest of the ingredients in a medium bowl. Mix well and with the back part of the spoon, mash the potatoes and the chickpeas. You should have a well-incorporated mixture.

With your hands, form the patties and cook on a skillet with the tablespoon of oil. Let them brown and then flip to brown the other side.

Continue with all the patties and set aside when done.

To prepare the sauce mix the ingredients in a small bowl and check for seasoning, adjust if necessary.

To serve, arrange the patties in a serving bowl, spoon some sauce over them and finish with minced parsley.
information
Nutritional information of this recipe is only an estimate, the accuracy for any recipe on this site is not guaranteed.