The recipes I chose for this week are fun, light, easy to make and very delicious. Let me know in the comment section if you liked them and if they are useful.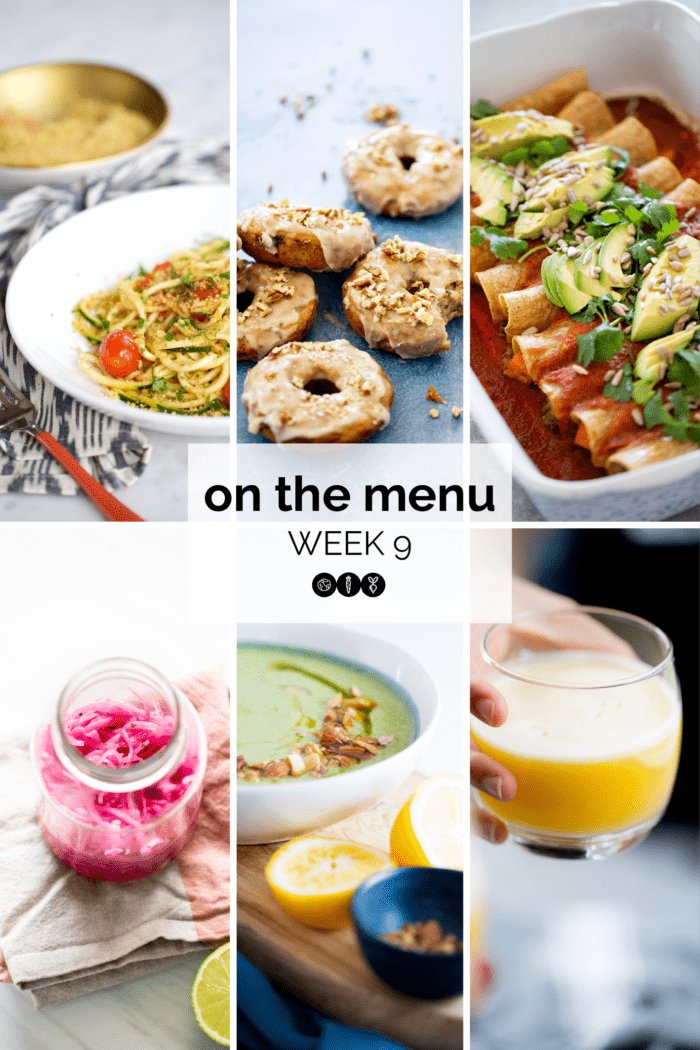 Monday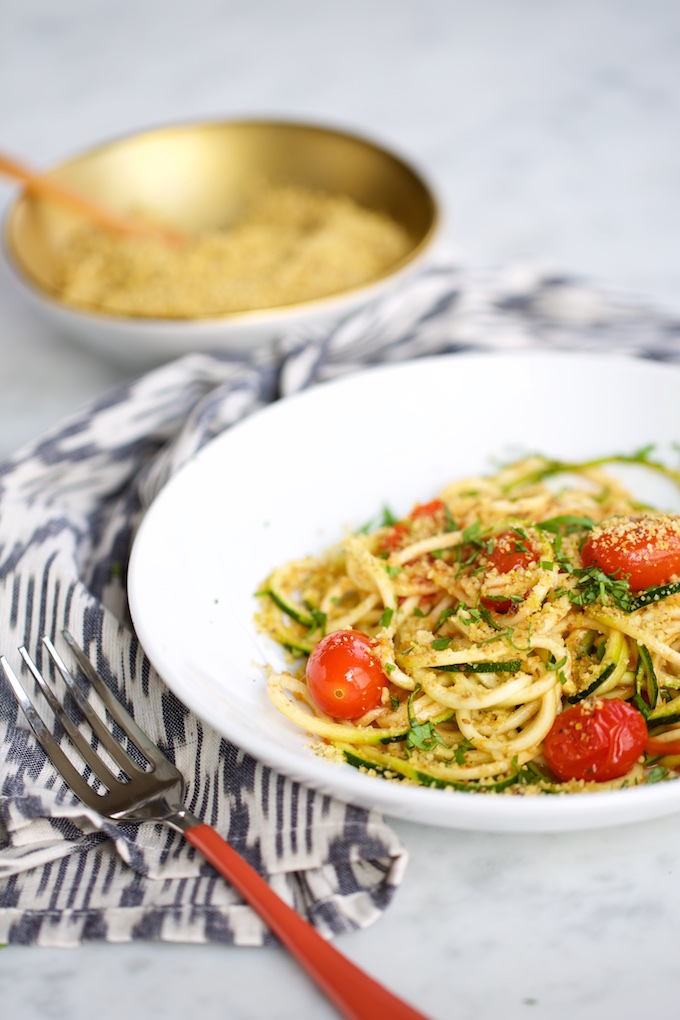 This recipe for zucchini noodles with roasted cherry tomatoes and homemade vegan parmesan cheese is one of my favorite recipes of the blog.
Tuesday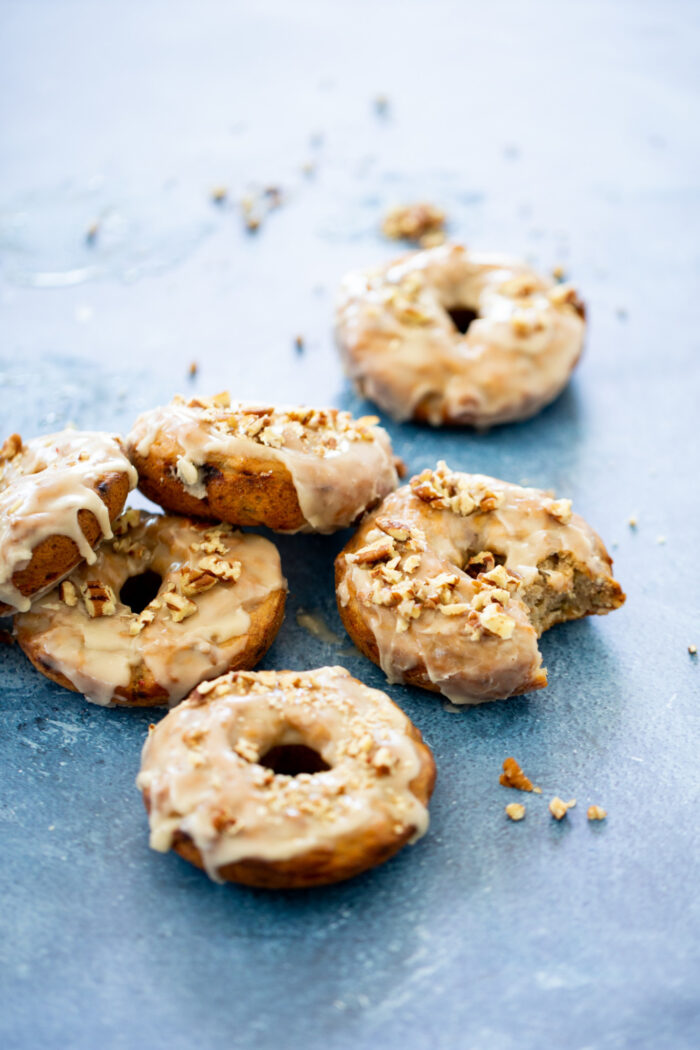 This is one of my favorite recipes ever. Love how it turned out and how easy it is to make. These vegan banana donuts are the type of baked goods that you just can't stop eating. They are delicious, light, full of flavors; they have a little crunch from the nuts and the maple glaze … well … IT'S AMAZING! My kids ask for them all the time.
Wednesday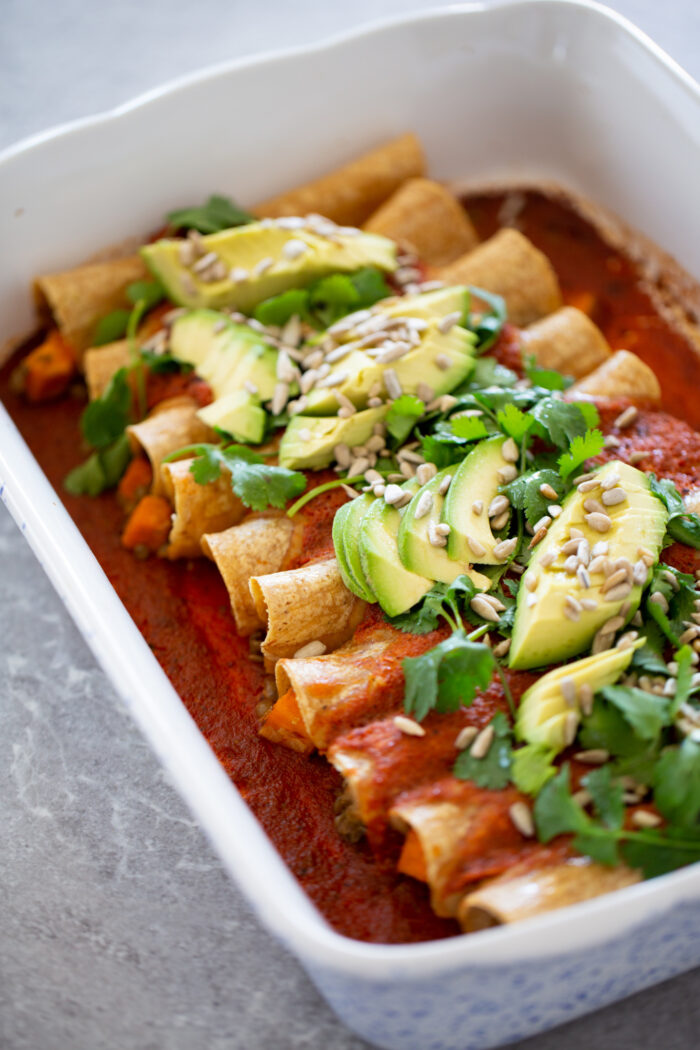 This recipe for vegan enchiladas with lentils, sweet potatoes, and a delicious chile ancho and tomato sauce are the perfect recipe for the days when you have to eat superfast or have a craving for Mexican healthy food.
Thursday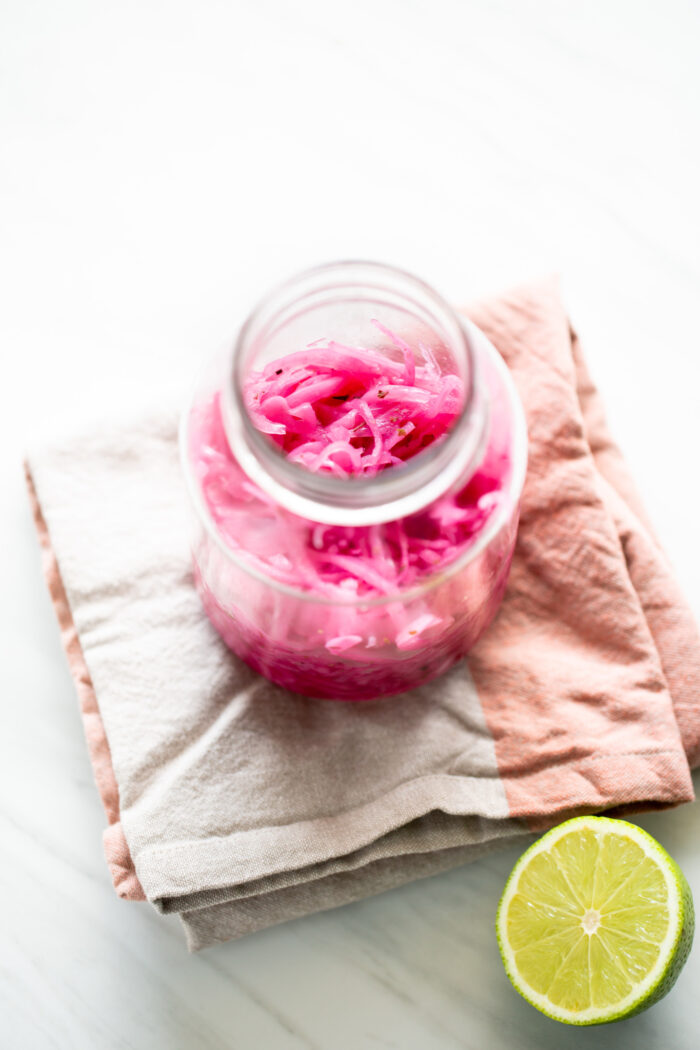 Not a recipe, but a condiment that has to live in your fridge, Mexican pickled onions give an extra boost of flavor to tacos, salads and soups. Gotta have them for sure.
Friday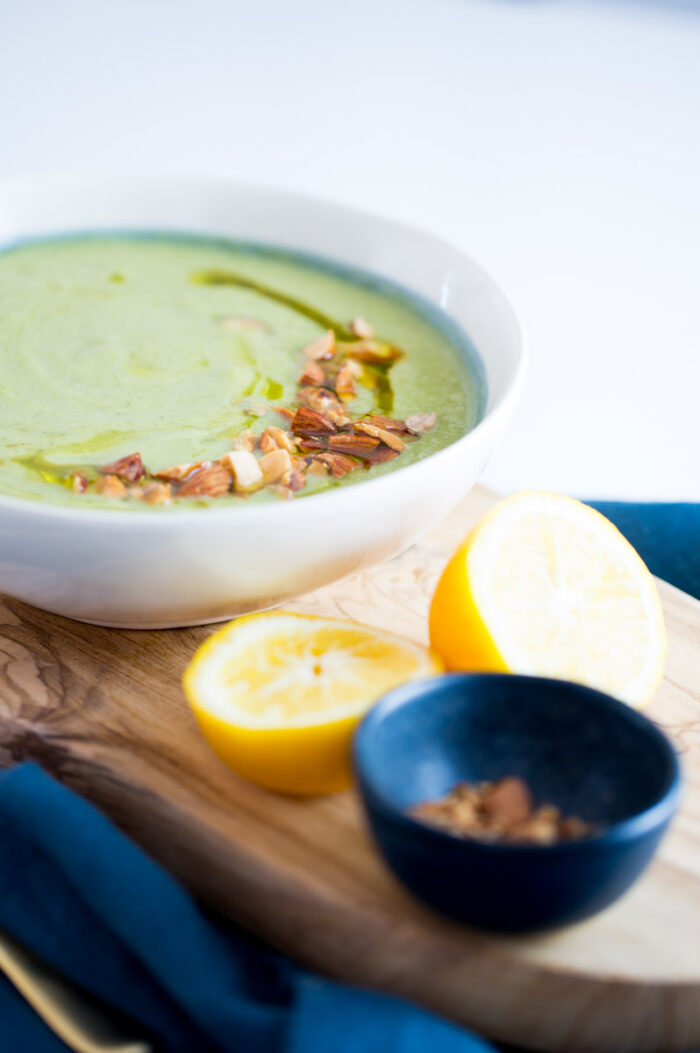 This zucchini soup, it is perfect for cold day or bright and healthy enough for a sunny day. It is a soup that will leave you light but satisfied and feeling amazing.
Saturday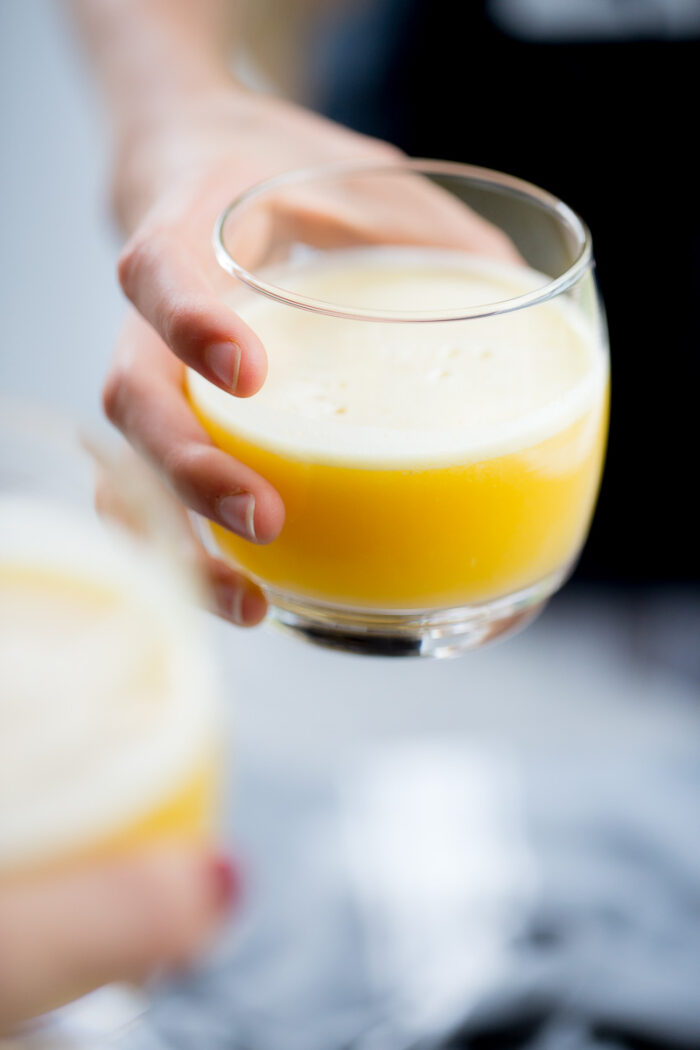 A very powerful pineapple, apple, and ginger juice that is perfect to drink in the morning, in the afternoon, or when you want something fresh and nutritious. The ingredients are packed with superpowers.