Now that summer is ending; there's nothing more comforting than getting home to a warm, hearty and delicious creamy potato and cilantro vegan soup.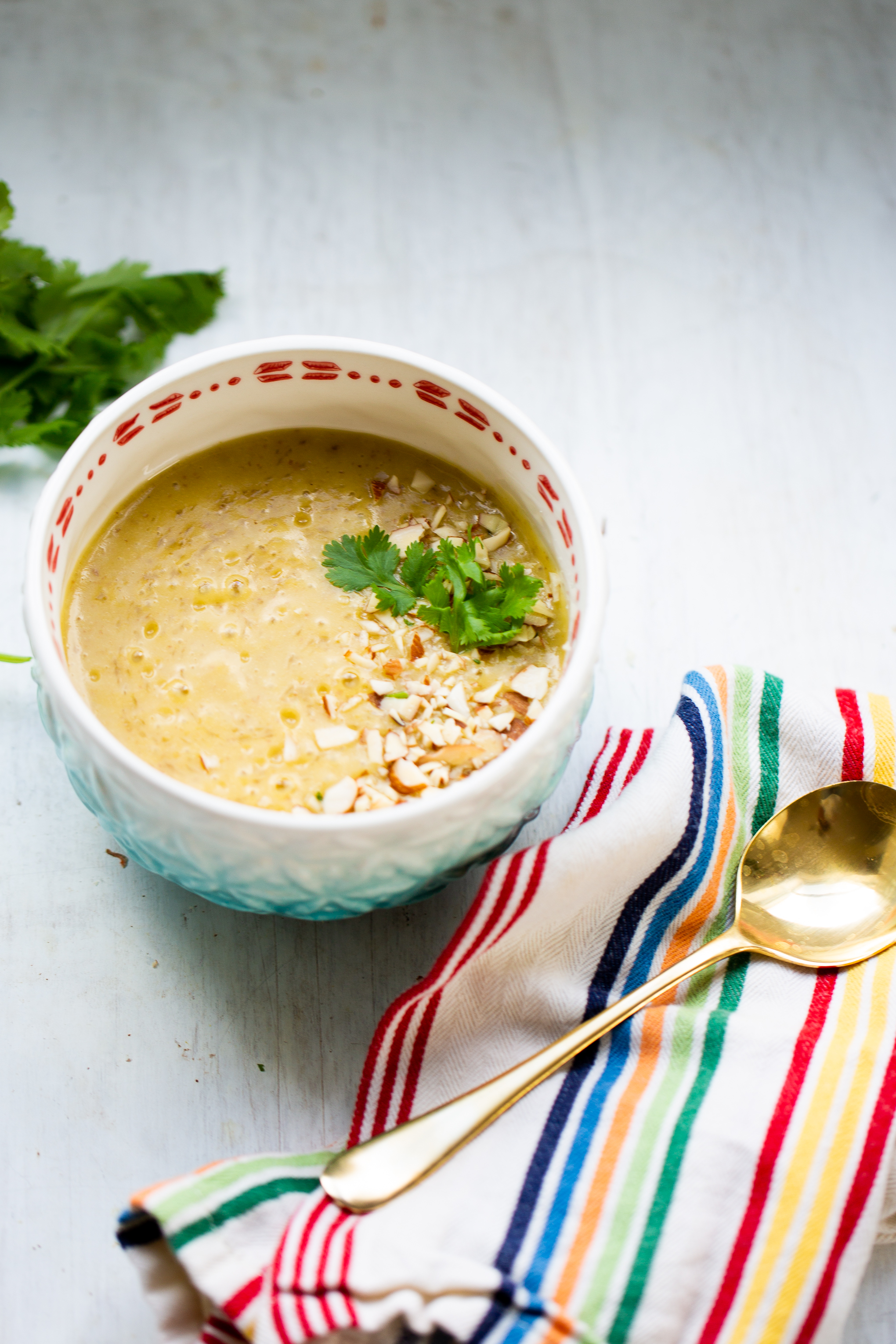 Are you feeling it too? Is it cooling down in your area? We are having a lot of rainy days around here, and a little bit of a breeze. Which I love because I feel it is definitely soup season. This recipe is one of the soups that have always been in my home's menu since I was a little girl.
My grandmother, my mom, and my aunts would always talk about the food they made, the recipes they discovered and were always, always sharing great flavors and new ingredient combinations. They were always telling each other what they made for lunch, for dinner or what new recipe they discovered. I even remember some afternoons they took cookbooks or their recipe books for their afternoon coffee and wrote (by hand) and talked about food all their get together.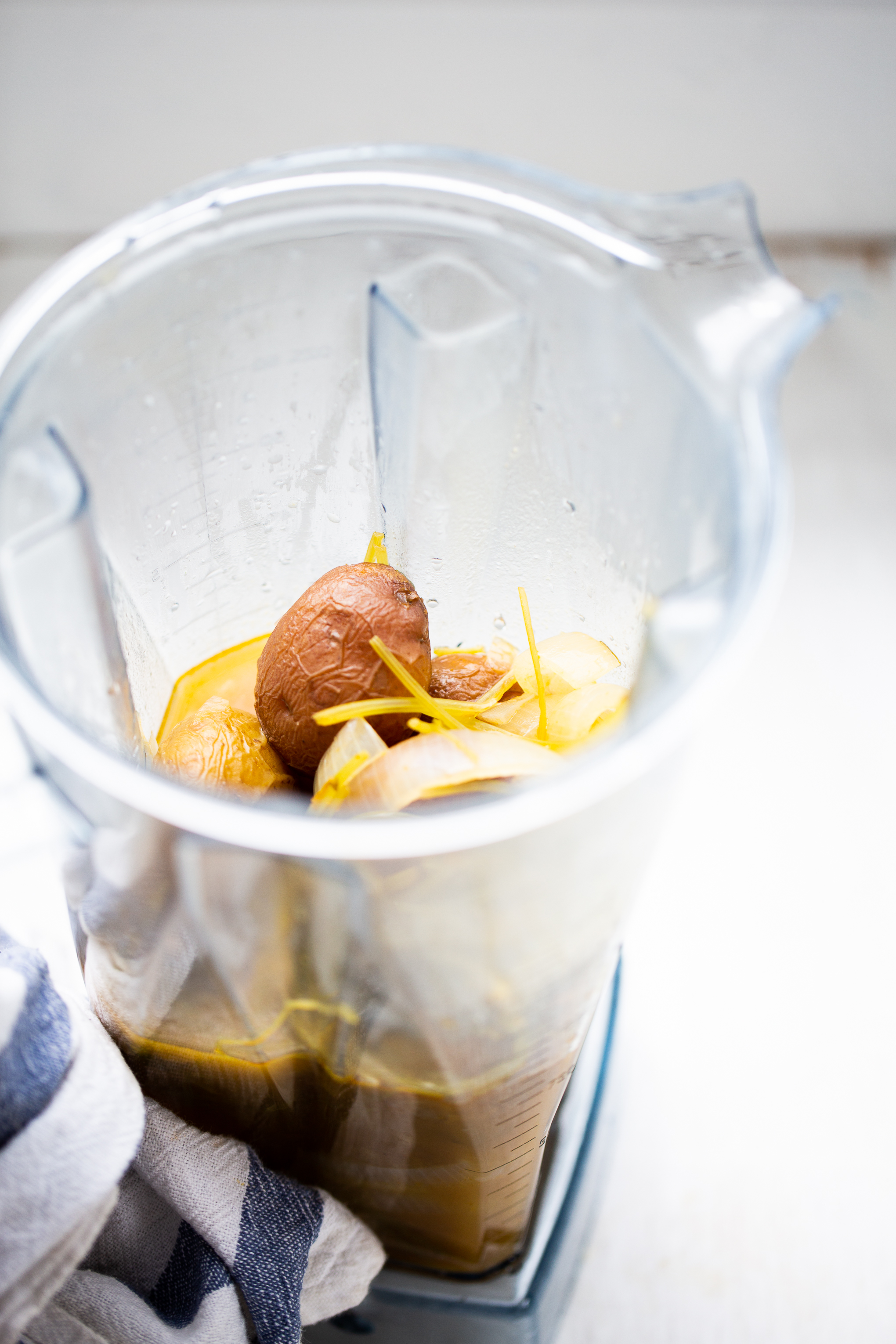 The recipes they passed on were without quantities or exact ingredients. They always said, "to add a bit," "a pinch" of this or that until you like the taste.
I think this is why it is so difficult for me to measure the ingredients when I'm cooking. I grew up listening to them just adding, tasting, and making it better. And these are the family recipes that until now they have been passing down from generation to generation.
tips, tricks & other recipes: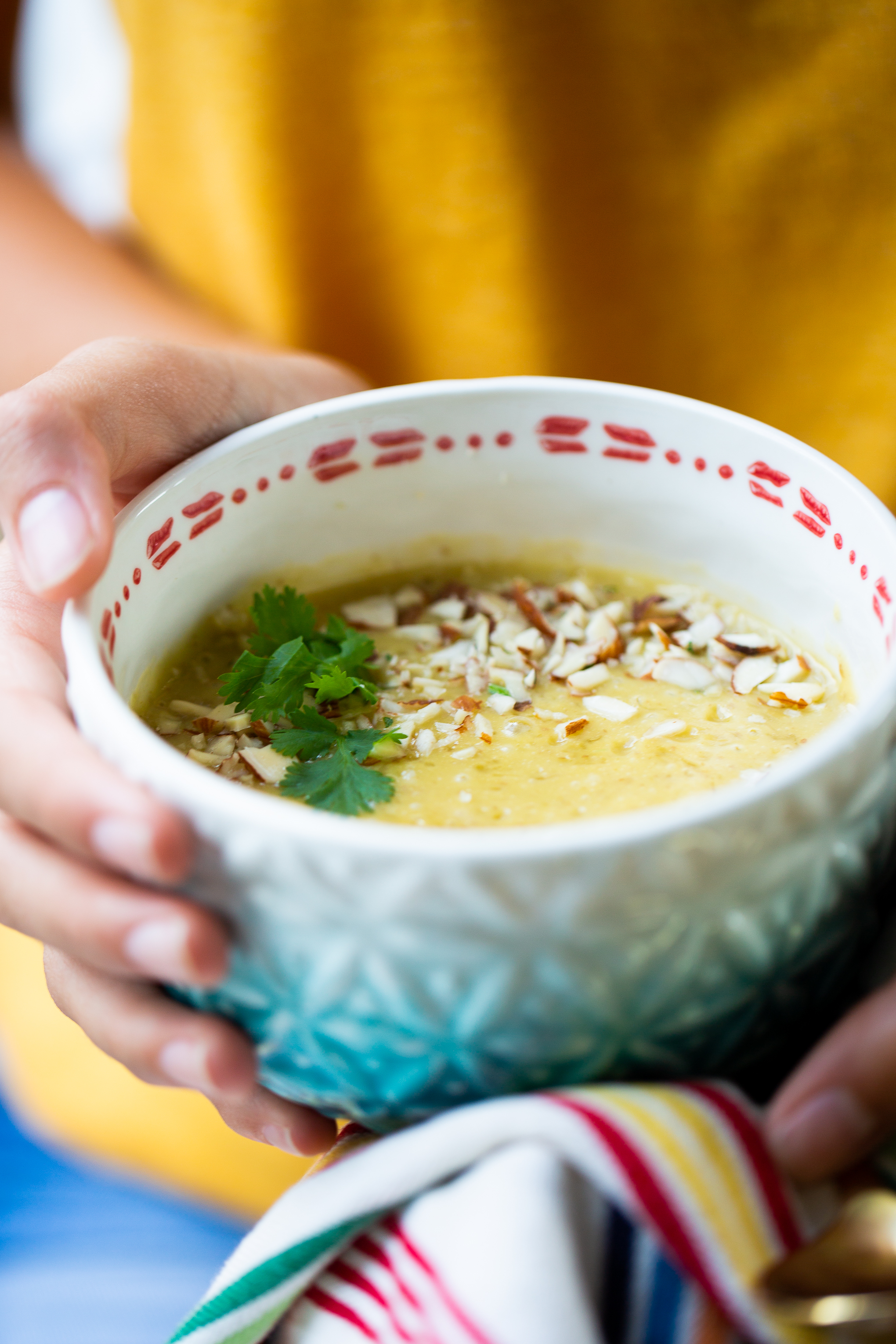 So here is my recipe for
creamy potato and cilantro vegan soup
and I hope you like it. If you do please share, the recipe, and the blog. If you make it, please share it on Instagram with the @piloncilloyvainilla, FB or save it for later on Pinterest. I love seeing your creativity and your creations!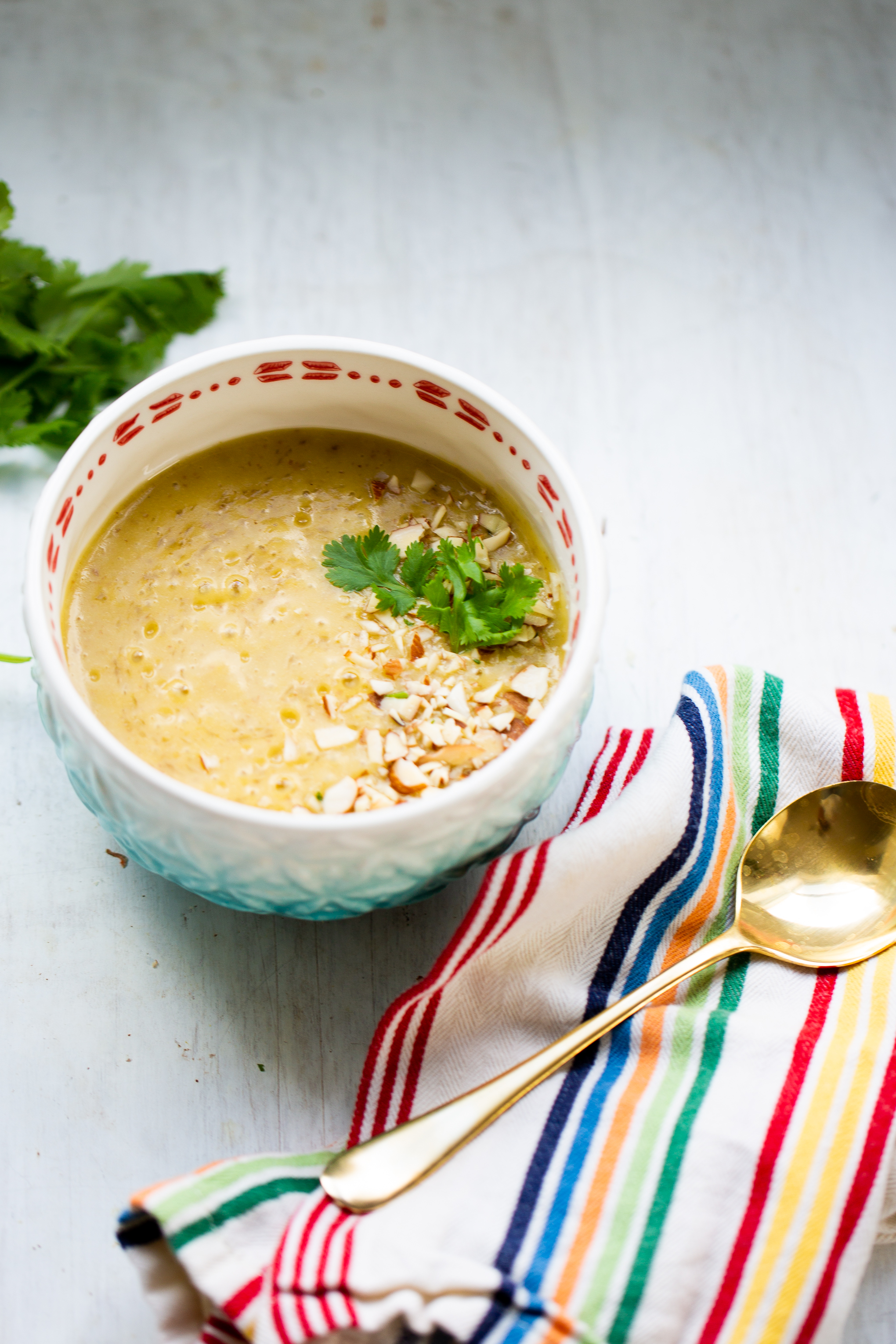 Creamy potato and cilantro vegan soup
This creamy potato and cilantro vegan soup is easy, creamy, delicious and has only 5 ingredients.
Ingredients
1/2

medium onion

white or yellow

2

teaspoons

olive oil or another neutral-tasting vegetable oil

2-3

potatoes

medium size

1 / 4-1 / 2

bunch of cilantro

leaves, and stems

4

cups

vegetable broth or water

Salt and pepper
To finish
Roasted peanuts or slivered ​almonds
Instructions
In a saucepan, brown the onion in the oil, for 3-5 minutes until translucent.

Put the potatoes in large pieces, add the broth or water until the potatoes are slightly covered, cover and let it simmer until the potatoes are done.

Turn the heat off and let them cool slightly, add to the blender with the liquid and roughly chopped cilantro a good pinch of salt and pepper. Cover and puree until smooth.

Blend the potatoes until the soup has the consistency you like. Sometimes you have to add more liquid to get the right creaminess. Taste for seasoning and adjust if needed.

Finish with the roasted peanuts of slivered​ almonds.
information
Nutritional information of this recipe is only an estimate, the accuracy for any recipe on this site is not guaranteed.