This green split pea soup with fresh herbs recipe is perfect for you to start enjoying all the powerful benefits of eating fresh herbs all in one sitting.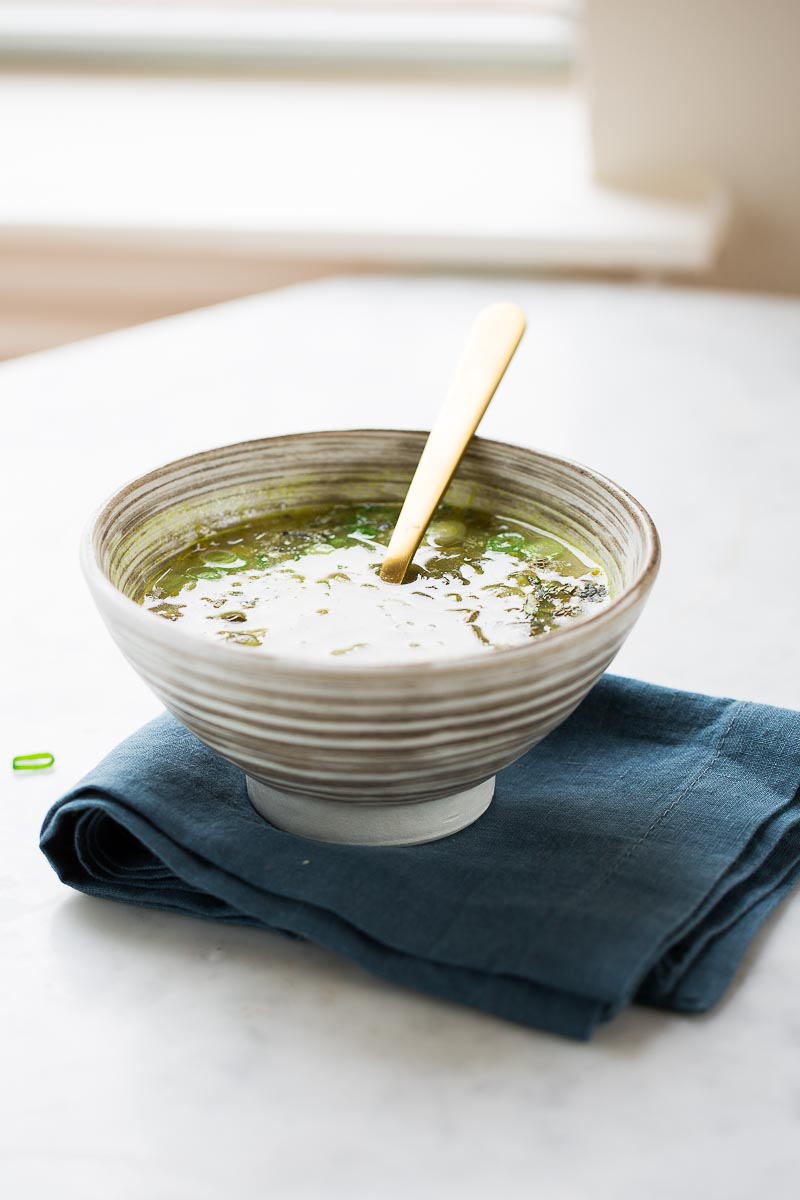 I know, another soup recipe but this one I had to share with you because it's one that I make very frequently. My children usually love to complain about how I don't make their favorite dishes that often. They say I don't cook what they like, but they never protest when I make this soup. I have prepared this recipe a million times and always like magic it's gone.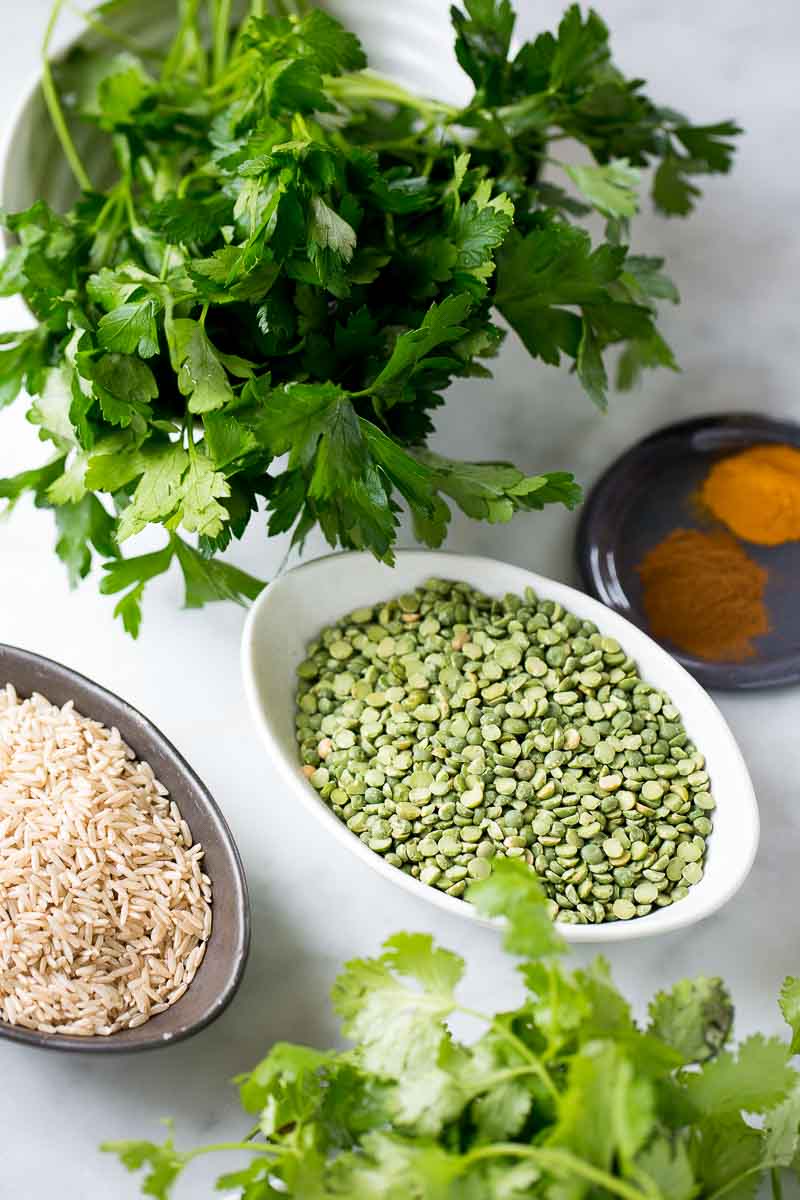 I've made this soup even more since I got a surprise package delivered to my house. Sergio opened the door, and he almost fell back when he saw the size of the box. I kept trying to think of what I could have possibly ordered (sometimes I can be a little scatterbrained), but I couldn't remember.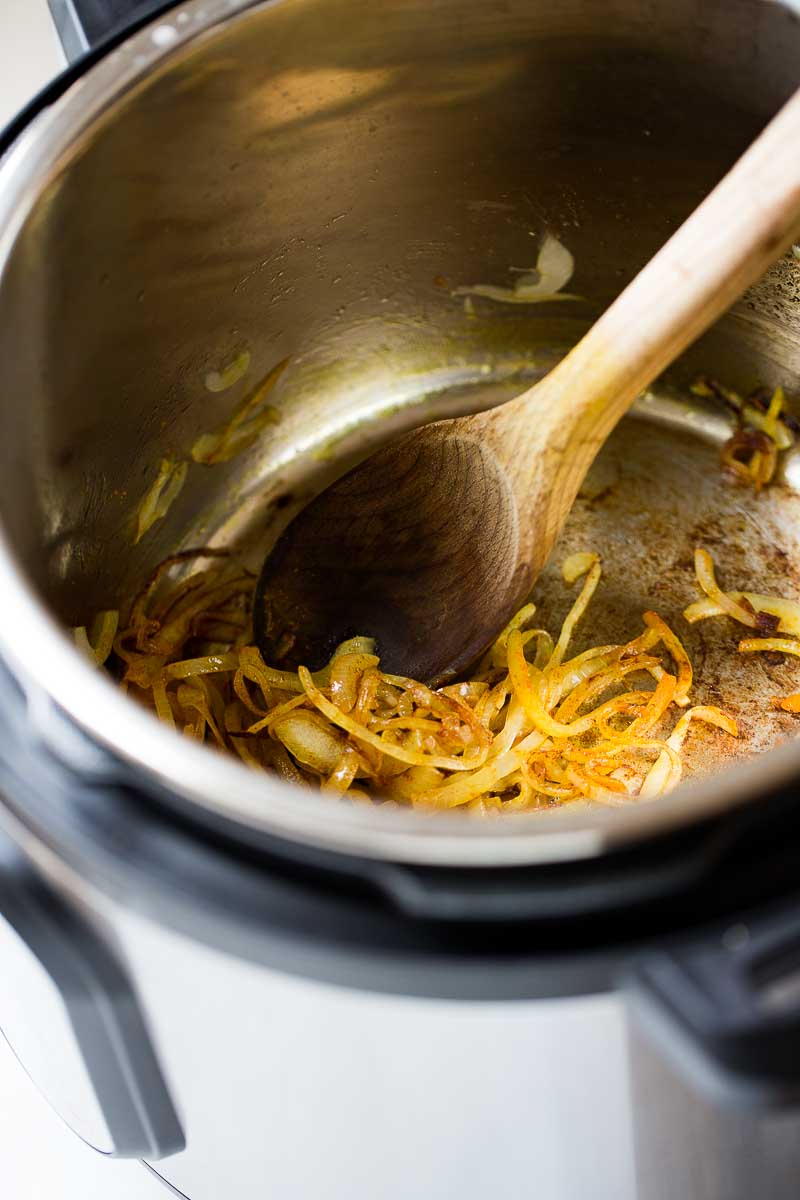 Turns out that when I open the box, there was a fabulous InstaPOT inside! It was a total surprise! I wasn't expecting it at all, and the best part is that when I saw who it was from it made my eyes water from happiness.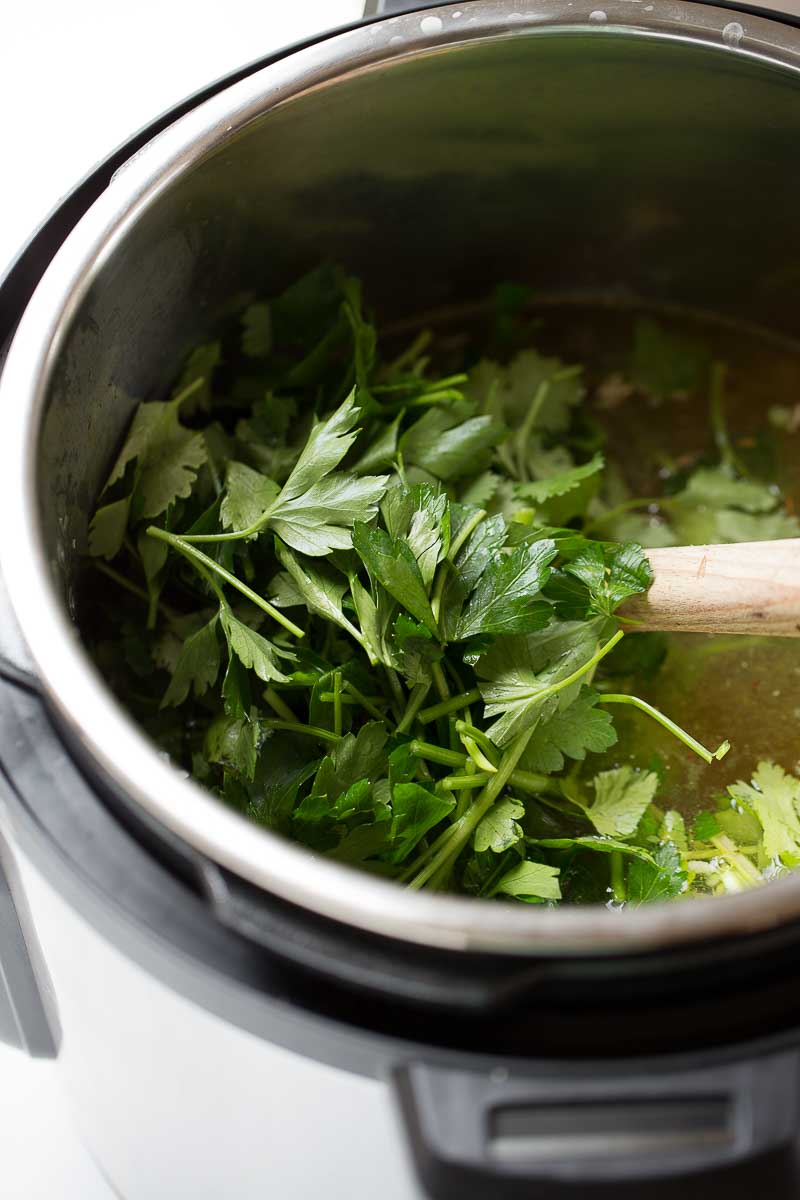 My friend Nina was responsible for this fantastic gift, am I lucky or what!!!!!!! Nina has always been a little distressed about how my daily life is a nonstop marathon between taking care of my kids, my dog, going to soccer games, etc.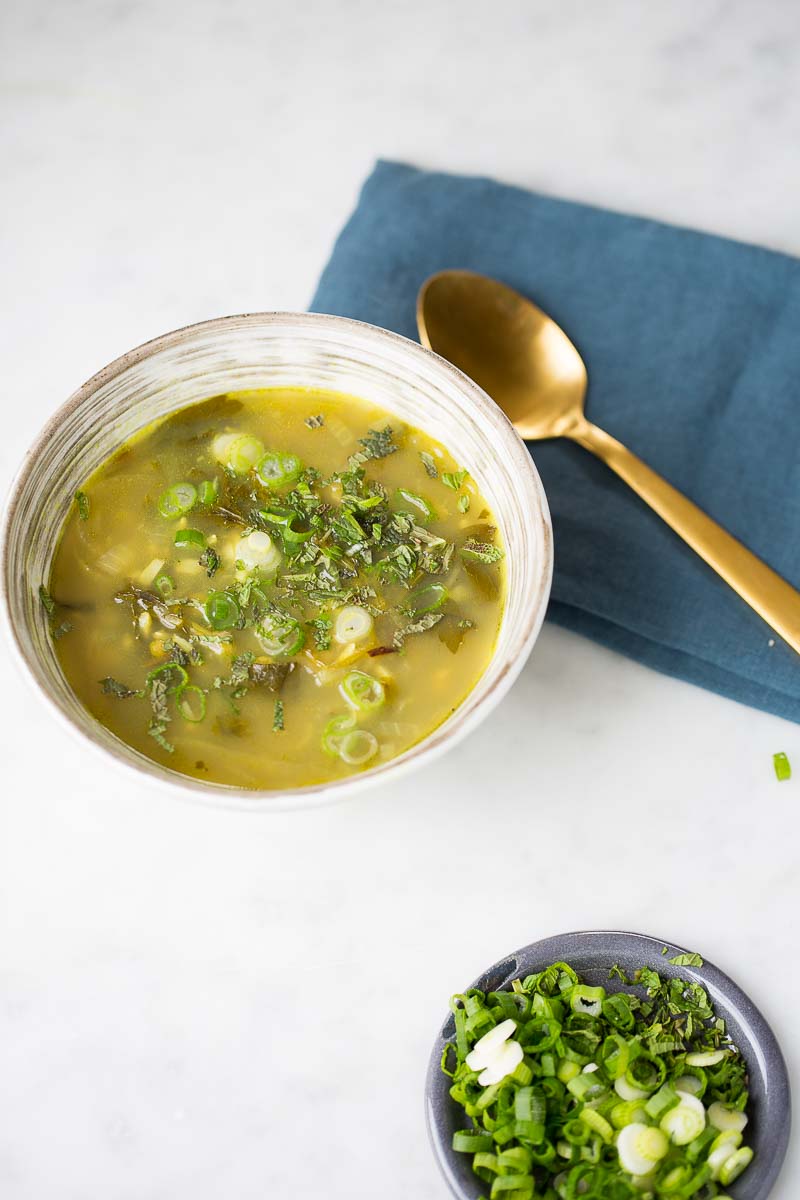 When she discovered the InstantPOT and realized how fast and easy it is to make many dishes she got online and send me one. It is worth it to get one, and I will be eternally grateful to her for her amazing and generous gift!

Back to the recipe! I want to let you know that before my marvelous gift I always cooked this soup on the stovetop and it comes out equally tasty and satisfying. The best thing about this soup is that while enjoying a terrific meal, you are also and without knowing eating the equivalent of a large salad while the fresh ingredients help to nourish, clean and purify our body.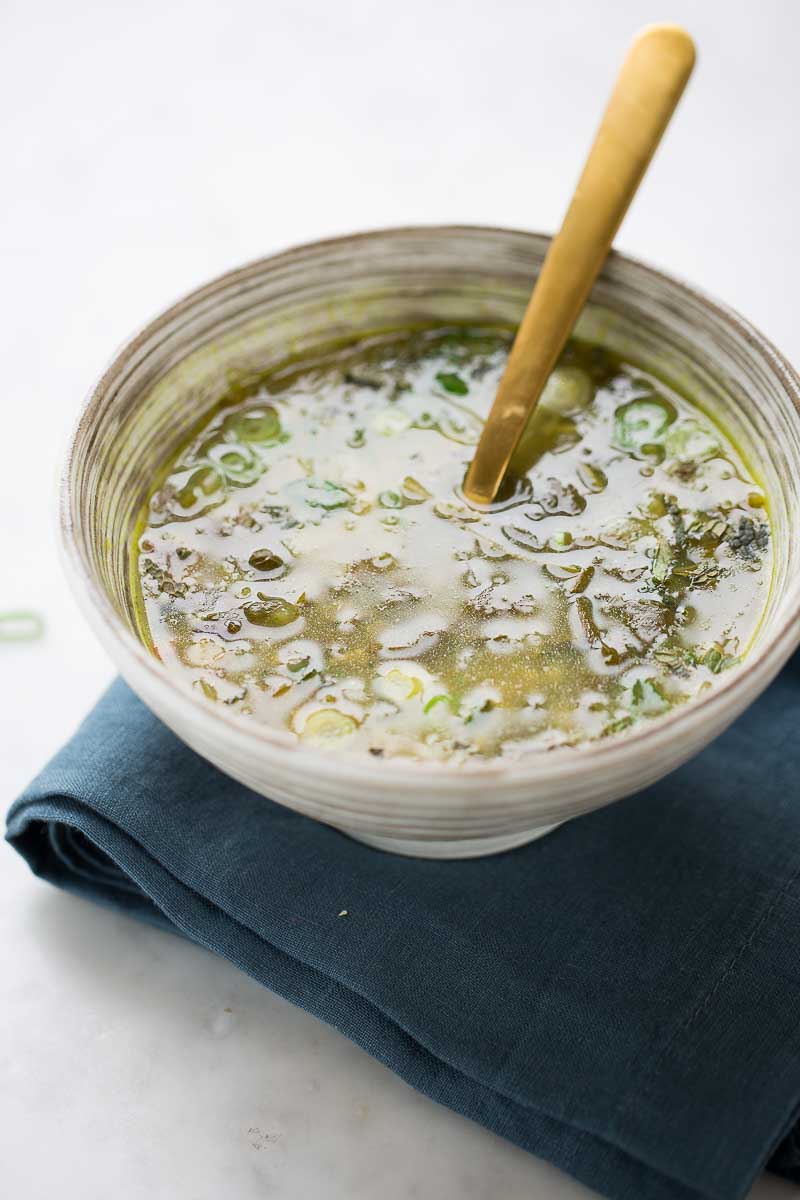 Here is the recipe for
GREEN SPLIT PEA SOUP WITH FRESH HERBS
I hope you like it. Please let me know if you like it and share the recipe and the blog.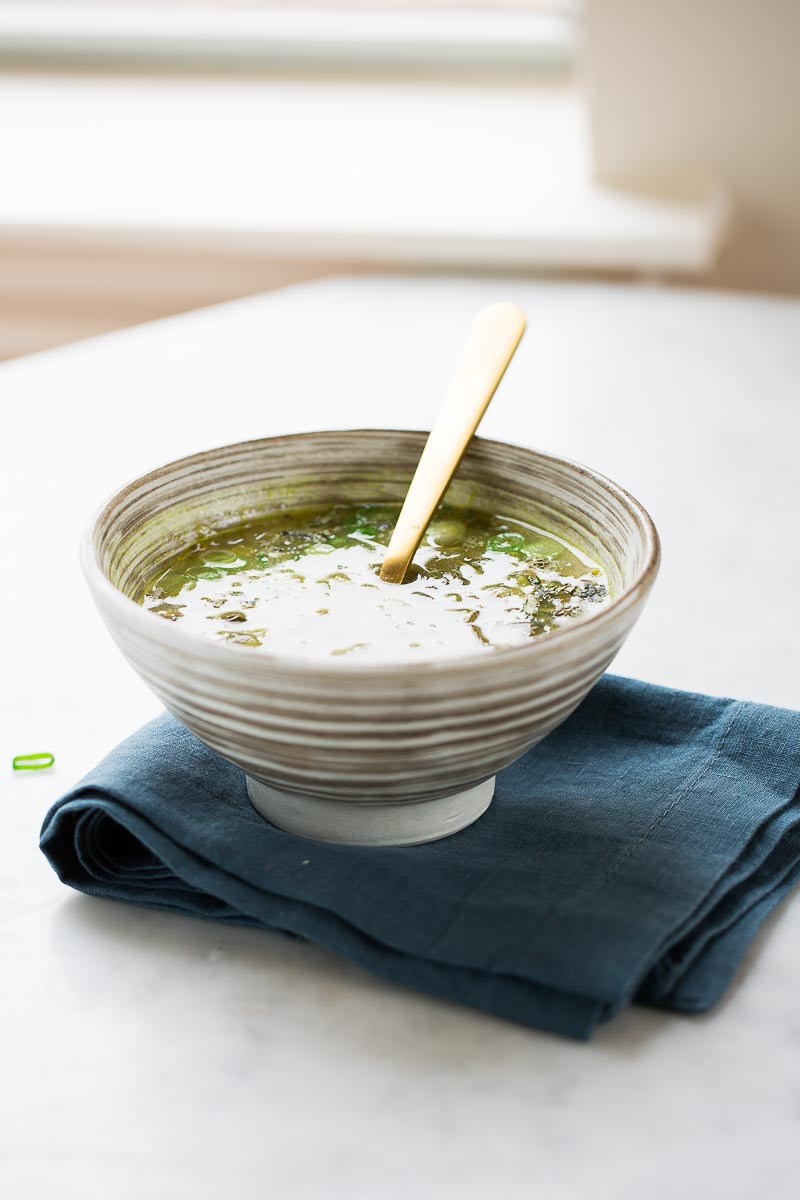 GREEN SPLIT PEA SOUP WITH FRESH HERBS
The idea of this recipe comes from the Food & Wine magazine, November 2016. And it's delicious, perfect and quick to make.
Ingredients
2

tablespoons

of olive oil

1

thinly sliced onion onion

1/2

teaspoon

of cinnamon

1/2

teaspoon

of turmeric

3/4

cup

green split​ dried peas

3/4

cup

of brown rice

1

large bunch of parsley

1

large bunch of cilantro

15

mint leaves

10

cups

of water

salt
To serve
chopped mint leaves

sliced ​​scallion
Instructions
n a pot put the olive oil and onion. When the onion is sauteed put the cinnamon and the turmeric. Give it about 5 minutes to release its smell.

Add the rice, the dry peas, the herbs, the 10 cups of water and cover.

Leave for 20-25 minutes or until you taste a pea and it is soft. Check also that the rice is cooked.

Add salt to taste and stir well.

Serve in bowls of soup, put the chives and mint on top.
Notes
-This recipe is totally adaptable and with everything looks good. If one day you do not have parsley it does not matter​ if one day you have basil instead of mint, you exchange and it does not matter. -You can do it in a normal pot or in Instant Pot. Set it on the cooking-beans setting. -Make it your own
information
Nutritional information of this recipe is only an estimate, the accuracy for any recipe on this site is not guaranteed.