Are you in love with avocados as much as I am? I eat them every single day, and this is my favorite recipe for guacamole, the healthiest guacamole ever. This recipe has no cilantro, and it is not spicy, it is just delicious.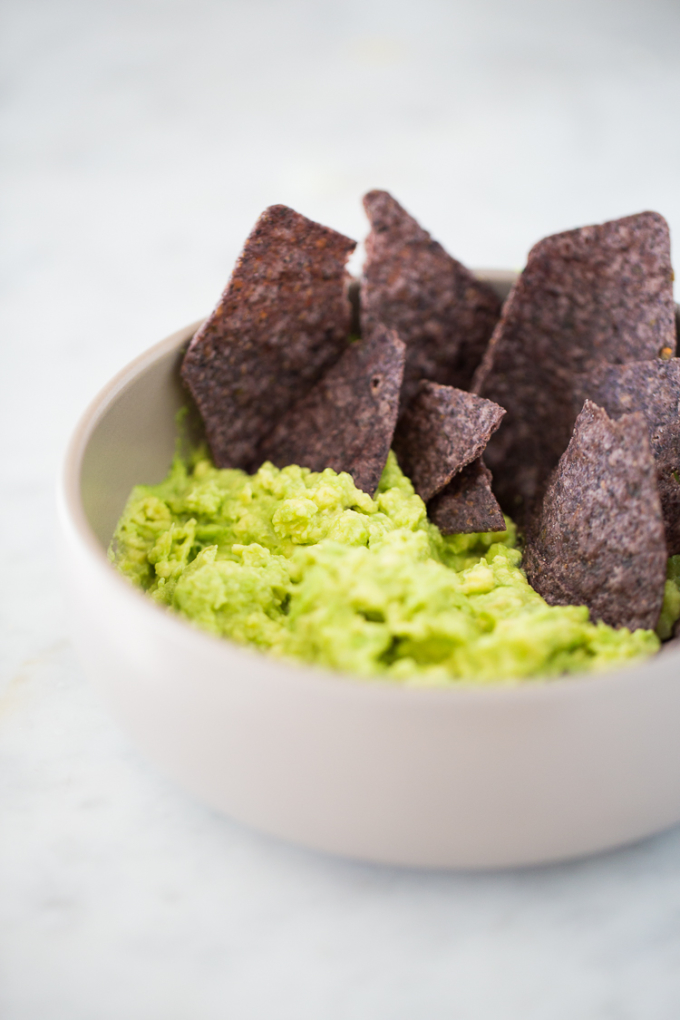 This recipe is full of benefits, and it is super easy to prepare. It has raw garlic, freshly squeezed lime juice, and salt. I learned about this way of making guacamole in an Authentic Mexican restaurant and loved it.
The server brought to our table a molcajete (affiliate link) and started crushing the garlic and avocados in front of us. I loved he used the traditional molcajete (affiliate link) and how good it tasted. We ate it with homemade tortilla chips and a very good salsa verde.
What's a molcajete?
A molcajete is the Mexican version of a mortar and pestle. It is usually made from lava rock and carved by hand. In a molcajete, you can prepare salsas, guacamoles, crush spices, or use it as a serving dish. Be sure to buy one made from lava rock and season it before using it the first time.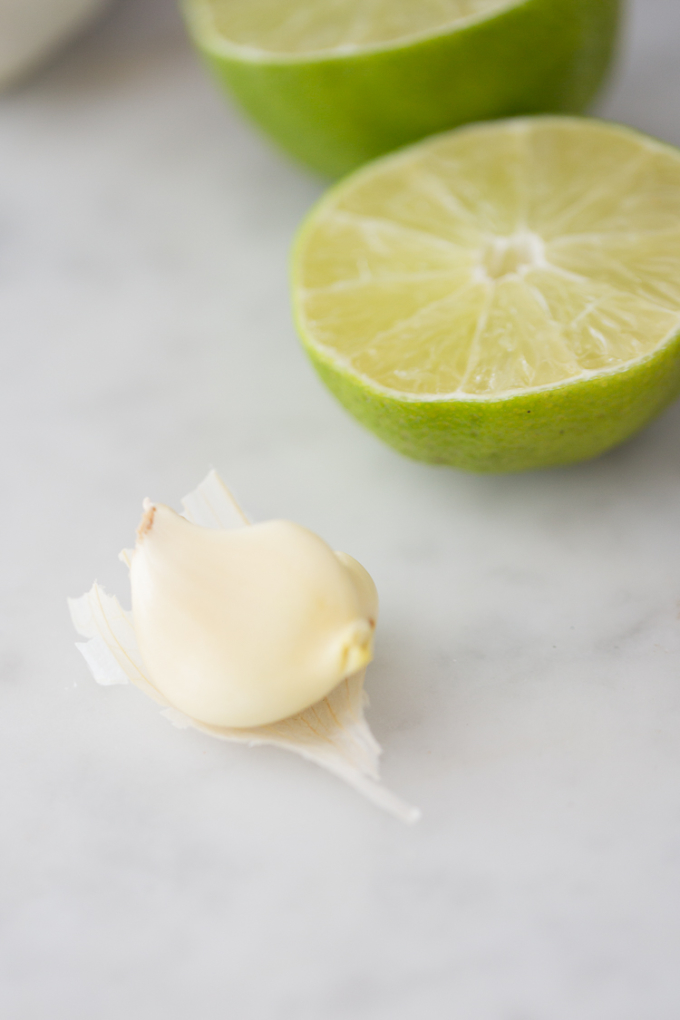 healthiest Guacamole ingredients
AVOCADOS. Look for avocados that are ripe but firm to the touch. In Mexico when you are at the farmers market or grocery store and ask for avocados, the people in charge will always ask: "Avocados for today?" So get the best avocado you can find, the better it is the tastier your guacamole will be.
GARLIC. Did you know that raw garlic is on the best natural antibiotics there is? This is why I call this recipe the healthiest ever. It has all the benefits from the garlic, the avocado, and the vitamins from the lime juice.
LIME JUICE. You can use lime or lemon juice, but I do prefer lime juice for all Mexican recipes. I love that it is tangy and very acidic and the flavor from the zest is simply the best.
SALT. I normally use sea salt or kosher salt. I stay away from the classic table salt or salt with additives.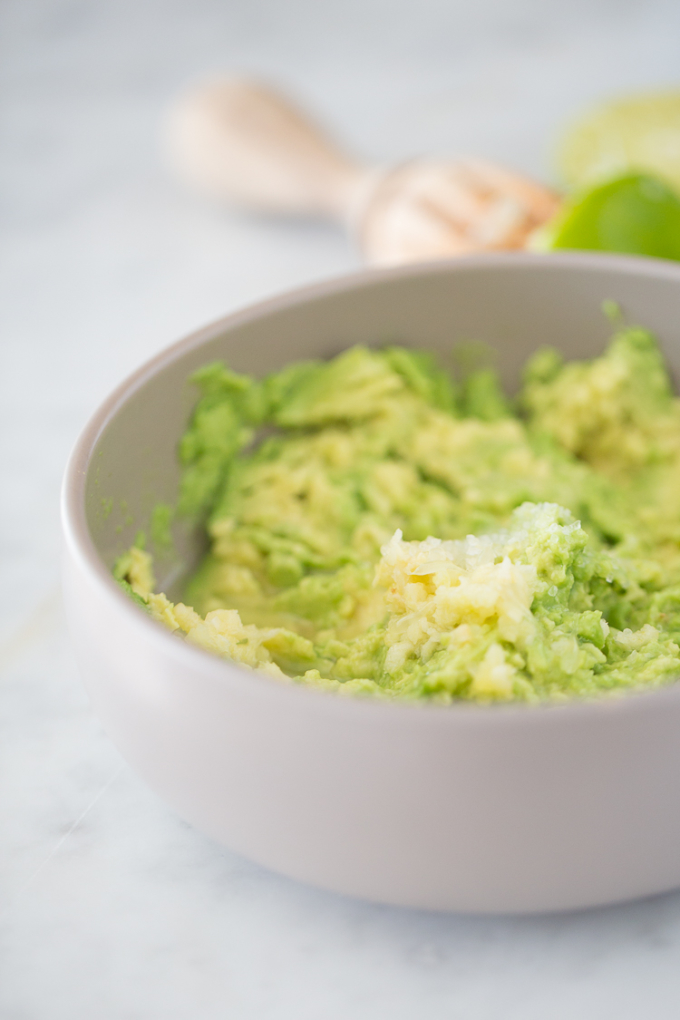 how to make it? two ways
MOLCAJETE. To make your guacamole on a molcajete you start by crushing the garlic with the salt until you form a paste. In Spanish we say molcajetear, and it is the action of doing something in a molcajete. When the paste is formed you add the avocados and mash them until you have the right consistency. Squeeze a lime or two, mix, and taste.
If you don't have this Mexican mortar and pestle, use a regular one or prepare it in a bowl.
BOWL. Peel and mince the garlic or press it. Set aside. In a bowl, add the flesh of the avocados and use a fork to mash them. Add the minced garlic, a good pinch of salt and squeeze a lime or two. Taste and adjust if needed.
✎TIP 

If you are a bit worried about eating raw garlic, let it sit with the lime juice and salt before adding it to the mashed avocado. This will remove the sharp bite from it.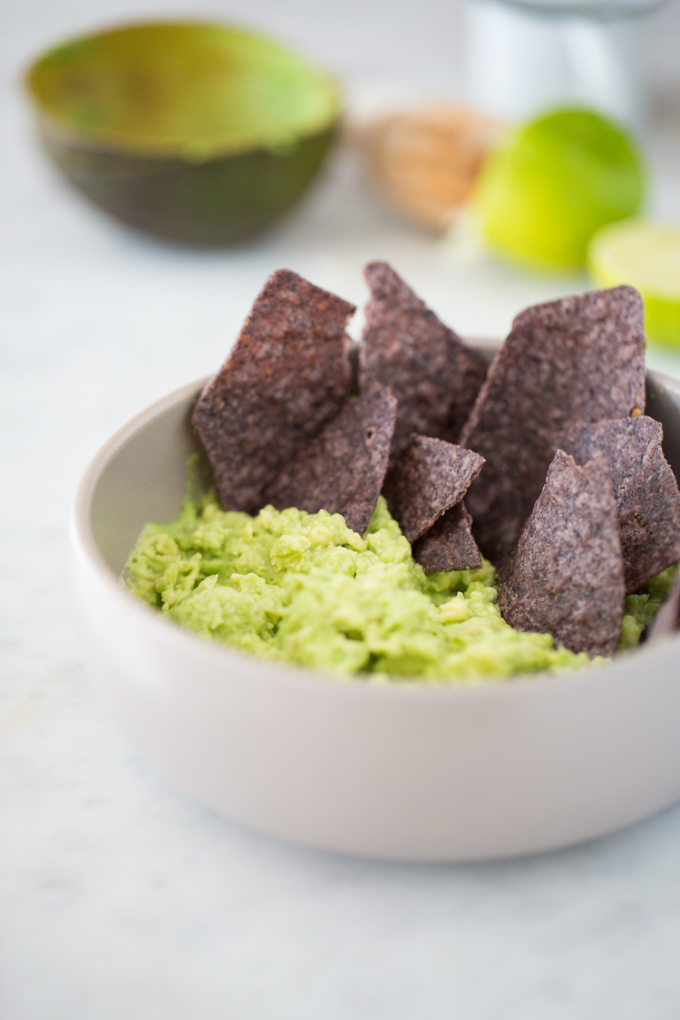 Best way to eat you guac
There are so many ways to eat it but definitely, my favorite is with corn chips. I like baked chips, homemade or store-bought. I eat it as a snack or appetizer. But this is perfect to finish any Mexican food. Here are some recipes I think you would love to finish with the healthiest guacamole ever.
Here is the recipe for the best and
healthiest guacamole recipe ever.
I hope you like it, and if you do, please share the recipe and blog on Instagram, Fb or save it for later on Pinterest.
It would also be fantastic and super helpful if you leave a comment and/or rating of this recipe in the comment section. Please feel free to write suggestions, ideas, or how it went when you made the recipe.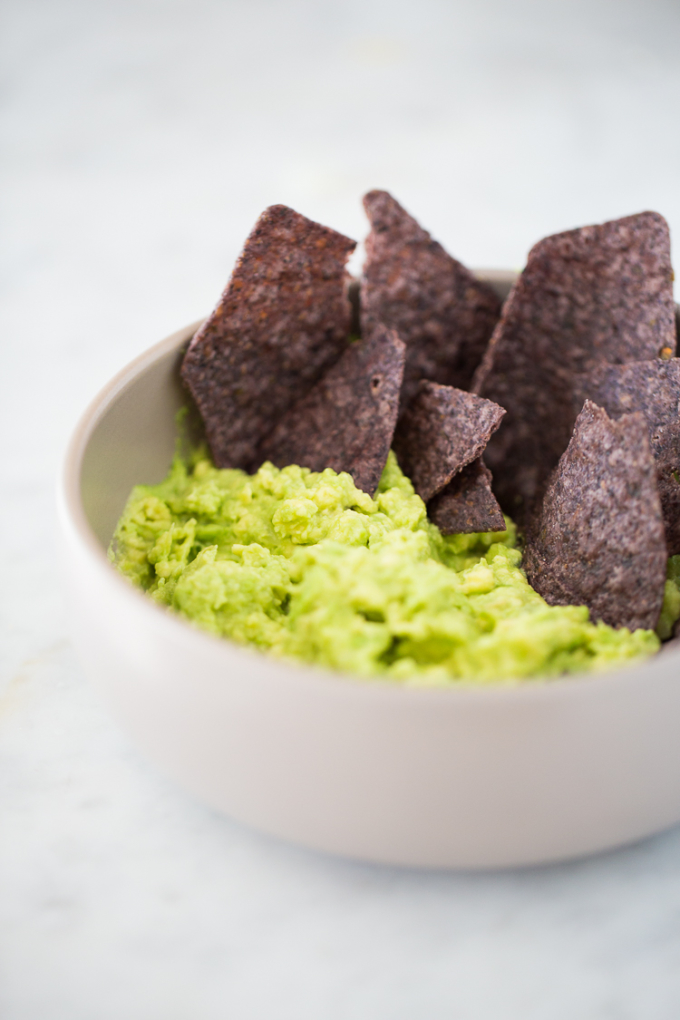 Healthiest guacamole recipe ever
This recipe is for the healthiest guacamole and it has three ingredients. Really, search no more and start enjoying all the benefits and magic of avocados.
Ingredients
1

avocado

1

clove

garlic

1/4

teaspoon

salt

Juice of 1 lemon/lime
Instructions
Mince garlic or press in a garlic presser.

Set aside.

Cut the avocado in half, remove the pit and place the flesh in a bowl.

Smash it with the back part of a fork, add the garlic and squeeze the lime. Let the juice of the lime sit for a few minutes over the garlic. Add the salt and mix.

Taste for seasoning and adjust if necessary.
Notes
Storing instructions
Guacamole is best eaten fresh.
If you need to store it, cover it with a plastic wrap. The plastic wrap has to touch the guacamole.
Or ad a little bit of olive oil on top or lemon juice.
Nutrition
Serving:
35
g
Calories:
82
kcal
Carbohydrates:
5
g
Protein:
1
g
Fat:
7
g
Saturated Fat:
1
g
Sodium:
149
mg
Potassium:
244
mg
Fiber:
3
g
Sugar:
1
g
Vitamin A:
73
IU
Vitamin C:
5
mg
Calcium:
6
mg
Iron:
1
mg
information
Nutritional information of this recipe is only an estimate, the accuracy for any recipe on this site is not guaranteed.
Nutritional information of this recipe is only an estimate, the accuracy for any recipe on this site is not guaranteed.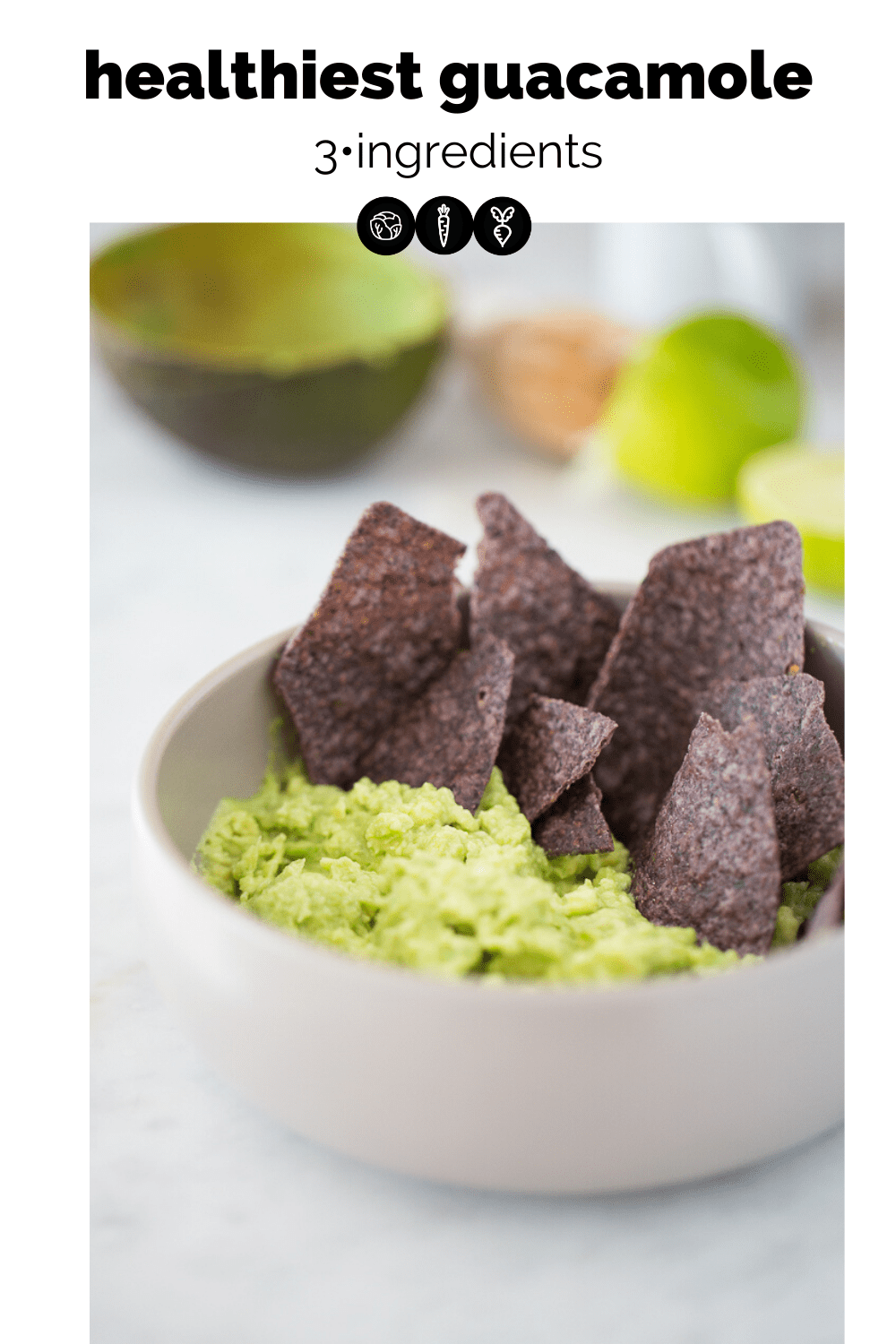 Latest posts by Alejandra Graf
(see all)