In this post, you'll find some of the best ways to use your Instant Pot. You'll find some of my favorite recipes, ways to use Instant Pots, and life-changing tips and tricks.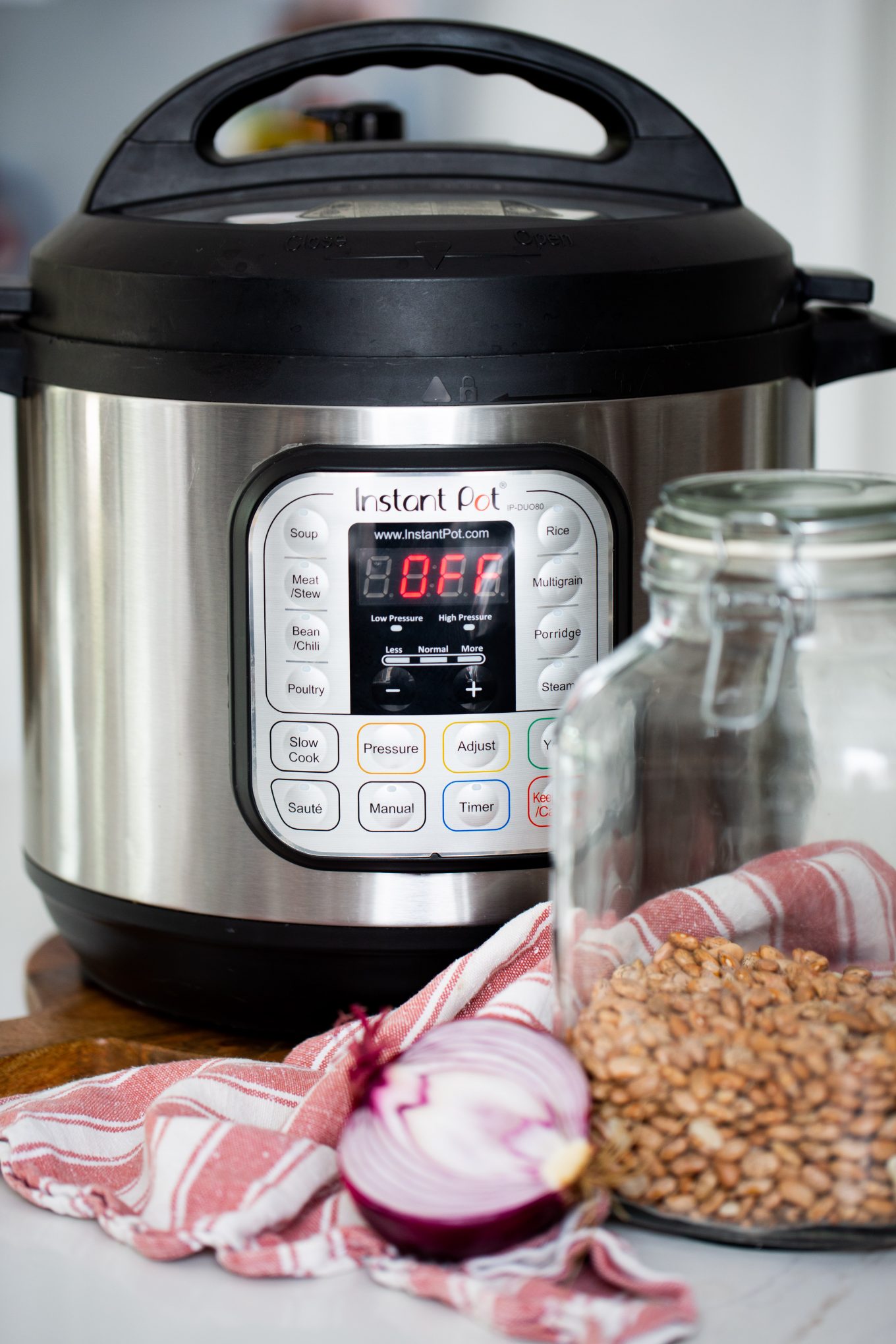 One question I get asked pretty often is whether it is worth buying an Instant Pot. But before answering this question, let me talk a bit about the functions and the recipes I prepare in mine. So let's start with my Instant Pot® Duo and its functions. This is a 7-in-1 multifunction pressure cooker system. Why 7-in-1? Because it is a:
Pressure cooker. Pressure cookers get the job done, no matter if you are cooking beans or a cake. With this setting, you can make many recipes without spending hours in front of the stove. The best part of having an electric pressure cooker like the Instant Pot Duo is that it has tons of safety features built-in, so that you can use it with total confidence.
Steamer. The steam function is a dream, especially for those big family bbq days; I just put my corn in there, hit steam, and in one minute, I will have perfectly cooked corn on the cob for all of my guests. With this setting, you can cook potatoes, sweet potatoes, a mix of frozen veggies, dumplings, etc.
Rice cooker. This is also the best grain and rice cooker ever, and if you want to get fancier with your rice, you could make risotto. I also make the best mac and cheese in no time at all; yes, you can cook pasta in an Instant Pot.
Slow cooker. This function is perfect for recipes that need to be cooked really slow or for dishes that you prefer to cook all day long or overnight.
Food warmer. This function is perfect for crazy days when you know you won't have time to cook, so you just put all the ingredients inside the Instant Pot, set it and forget it, and with the keep warm function, when you come back home, you'll have a warm and delicious meal waiting for you.
Sauté pan. I always make my refried beans with my Instant Pot and what I love is that it has a sauté function, so I sauté my onions, add the beans and the water, close the pot, and make sure that the steam release handle is in the sealed position, then you press the beans setting, and that's it. What I love about the sauté function is that you do everything in the same pot. Other recipes I make using this setting are my split pea and herb soup or my chickpea chana masala recipe.
Yogurt maker. I use the yogurt function to proof the dough of my cinnamon rolls, my pizza, or my no-knead bread. This function creates the best warm environment for any dough to rise.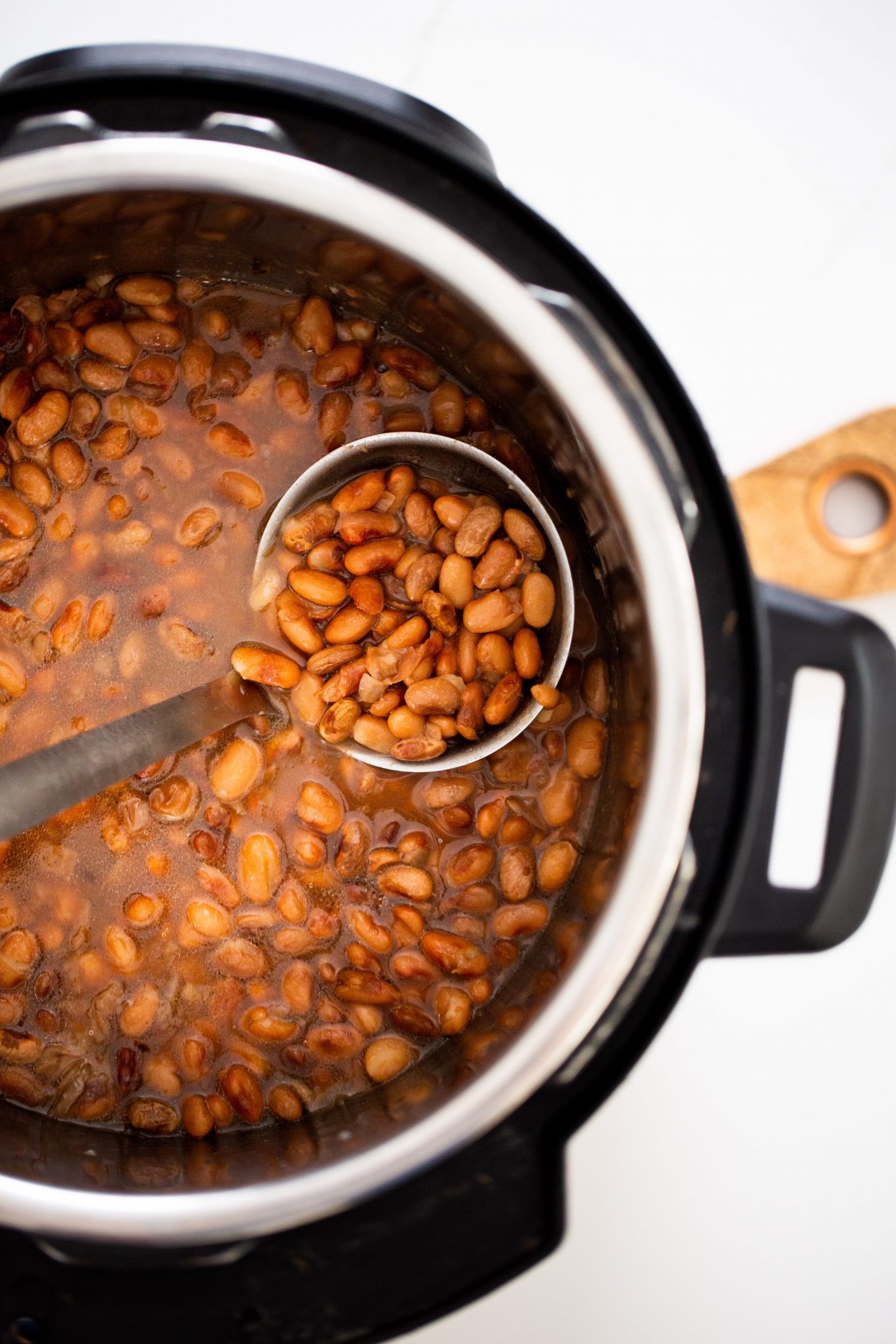 Authentic Mexican Refried Beans
This is the easiest way to make authentic Mexican refried beans in no time at all. With this recipe, you will have the best vegan, creamy and delicious refried beans ever. And with refried beans, you can prepare taquitos, enfrijoladas, sopes, soups or just eat them as a side.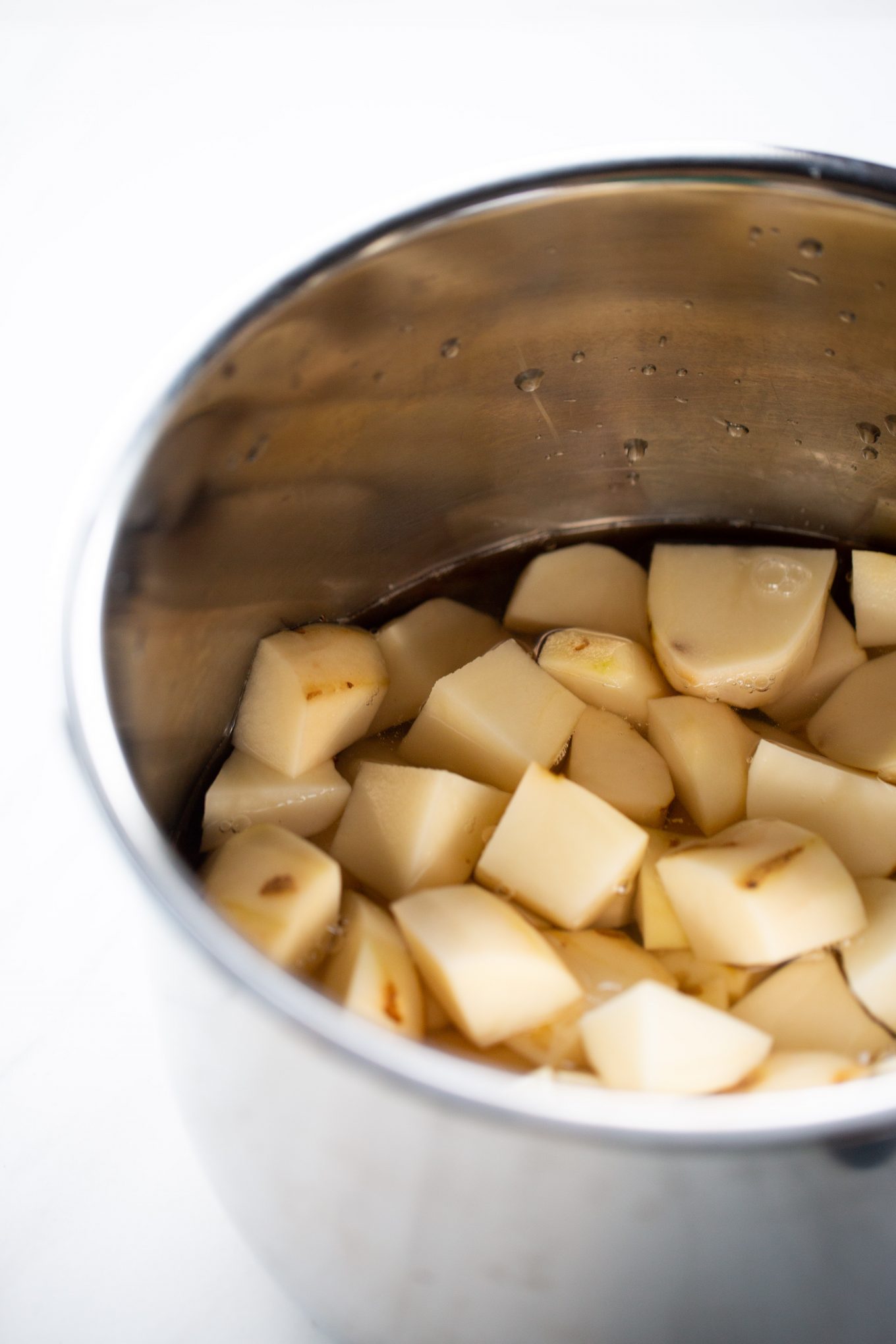 Instant Pot Mashed Potatoes
This is the easiest mashed potato recipe you can get. It is an Instant Pot recipe. It is totally vegan and full of flavor. After trying this recipe for easy vegan Instant Pot mashed potatoes, you will not want to prepare them any other way; you will see. I use the steam setting for this recipe and set it for 8 minutes.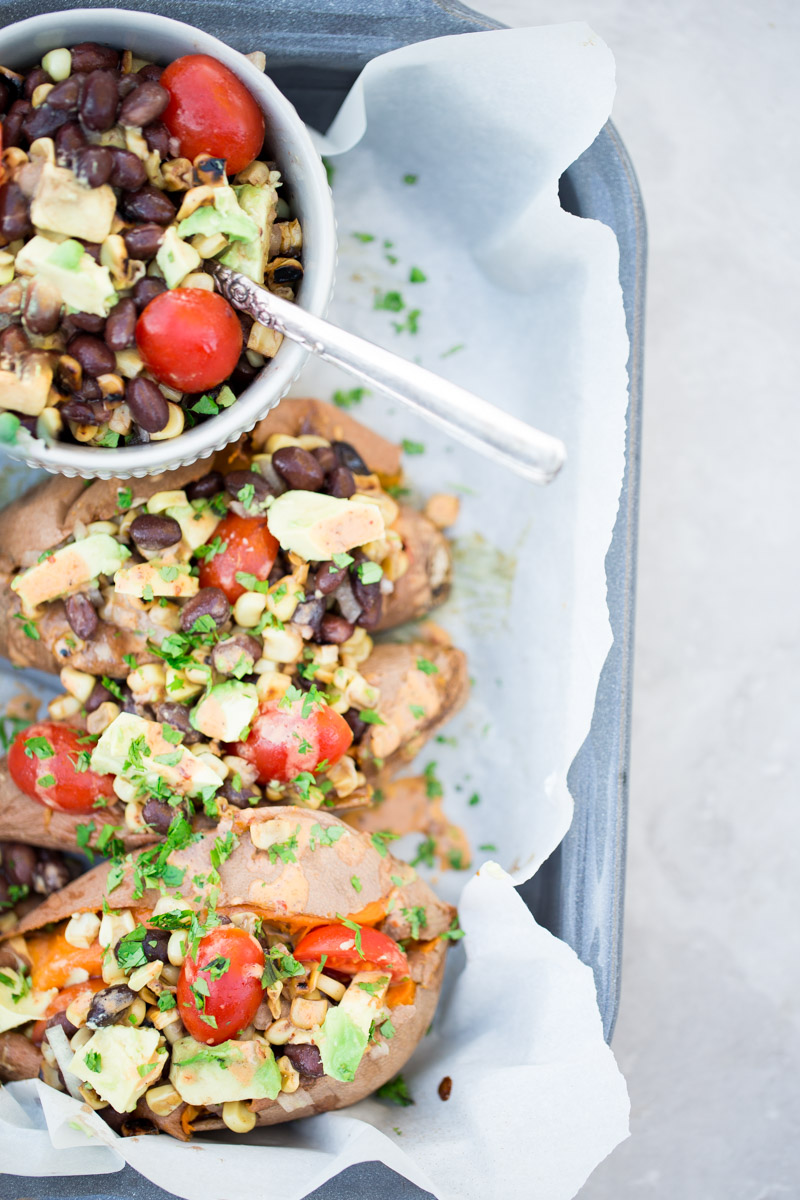 avocado and black bean stuffed sweet potato
This recipe for avocado and black bean stuffed sweet potato is one of the most nutritious and easy dishes you can imagine. Serve it as dinner, lunch, brunch, or whenever you feel like eating delicious, fresh, and healthy. In this post, you will find three different ways to cook sweet potatoes, but the fastest way is definitely in the Instant Pot.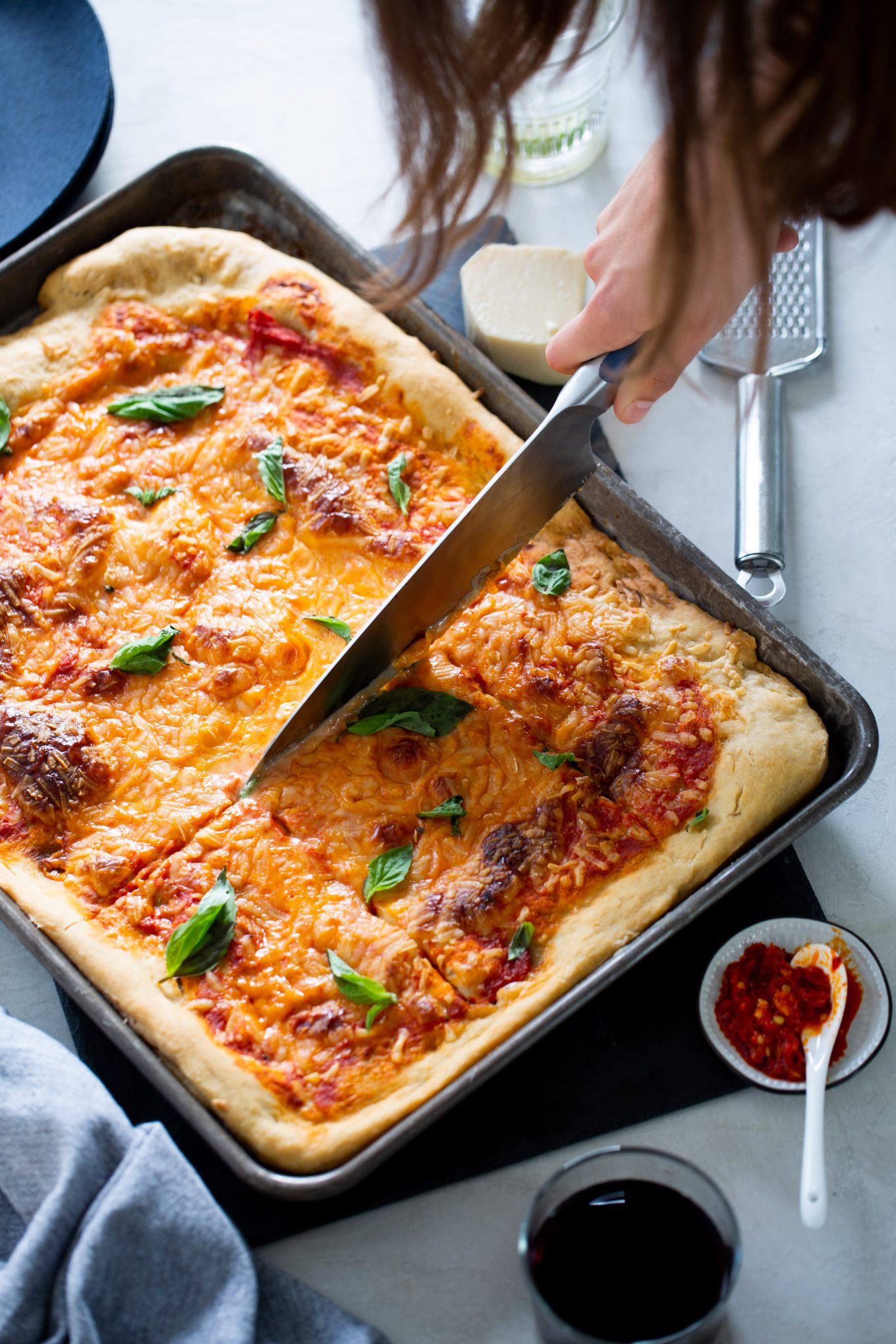 Homemade sheet pan pizza
There is nothing easier and more fun than making your own pizza at home. This homemade sheet pan pizza recipe is straightforward to make, and kind of fast: the dough only takes two hours to be ready.
When you have your dough ready, place it inside the inner pot of your Instant Pot, cover the pot with a kitchen towel and turn on the Instant Pot using the yogurt setting for half an hour. Your pizza dough will be ready to use.
So now that you know all the ways I use my Instant Pot, I can finally answer the most asked question. And the answer is YES, it is totally worth it to buy an Instant Pot.
So, if you have one, I really hope that you get your pot and start using it with one of my recipes or that you choose one of the many recipes that are out there and start preparing easy and healthy meals for you and your family.

Latest posts by Alejandra Graf
(see all)