Did you know that January is national soup month? In this week's ON THE MENU post, I will share some of my favorite vegan soup recipes that I have created.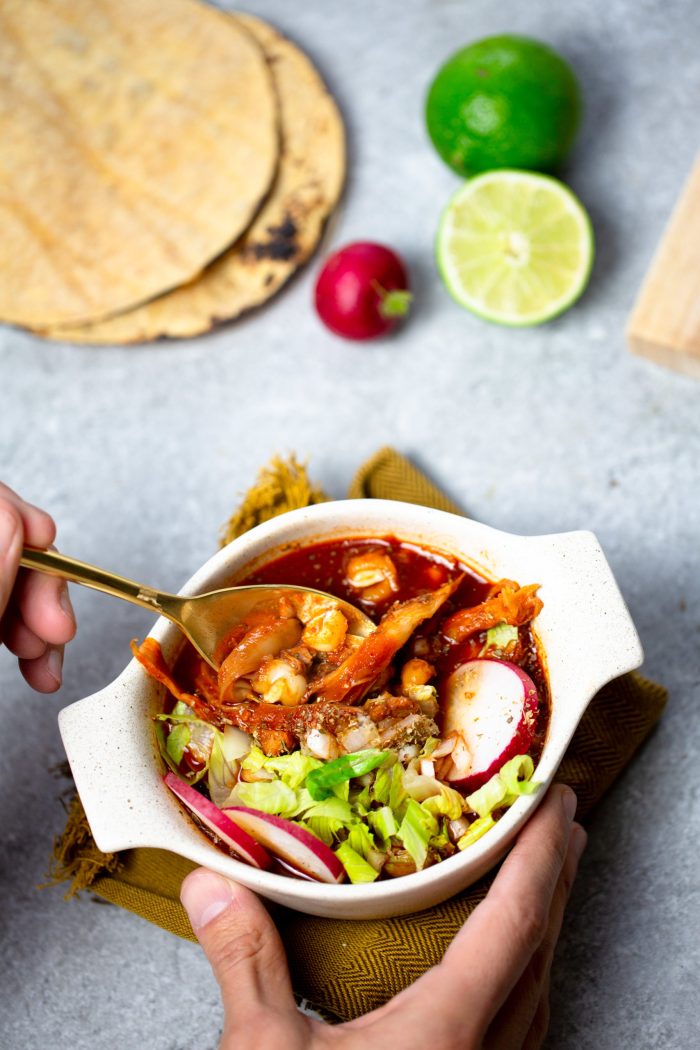 MONDAY, if you are still a bit unbalanced from all the December partying, there is nothing more delicious than a good vegan pozole. It is healthy, but it still has the spiciness and deliciousness of a good Mexican soup. The beauty of this recipe is that you can make twice as much, keep it in the fridge and eat it on the weekend too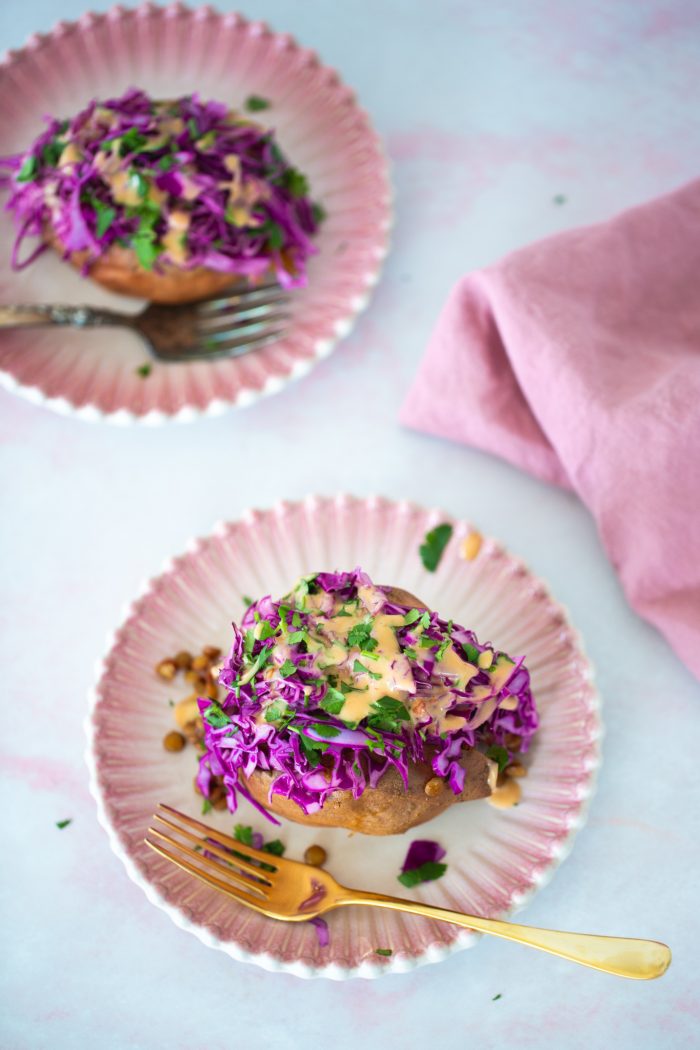 TUEDSAY, if you haven't tried sweet potatoes, or you are not a fan of them, you have to try this recipe. Loaded sweet potatoes with BBQ lentils and a creamy chipotle slaw. Basically, a dream.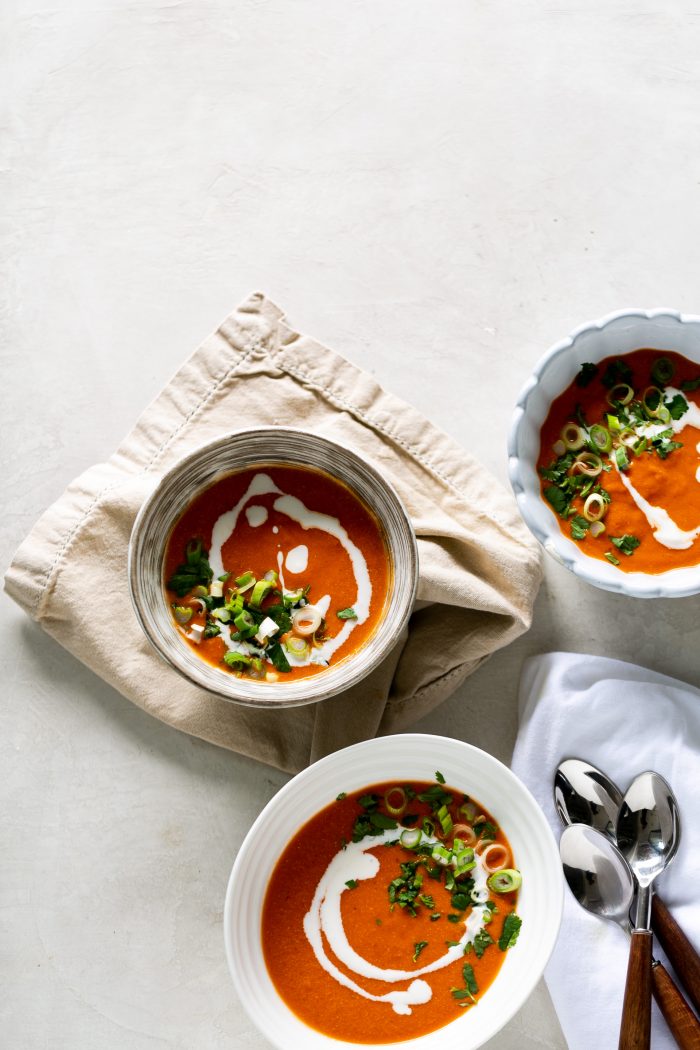 WEDNESDAY: A chipotle tomato soup that is perfect for dinner or as lunch, have it with a salad or a quesadilla.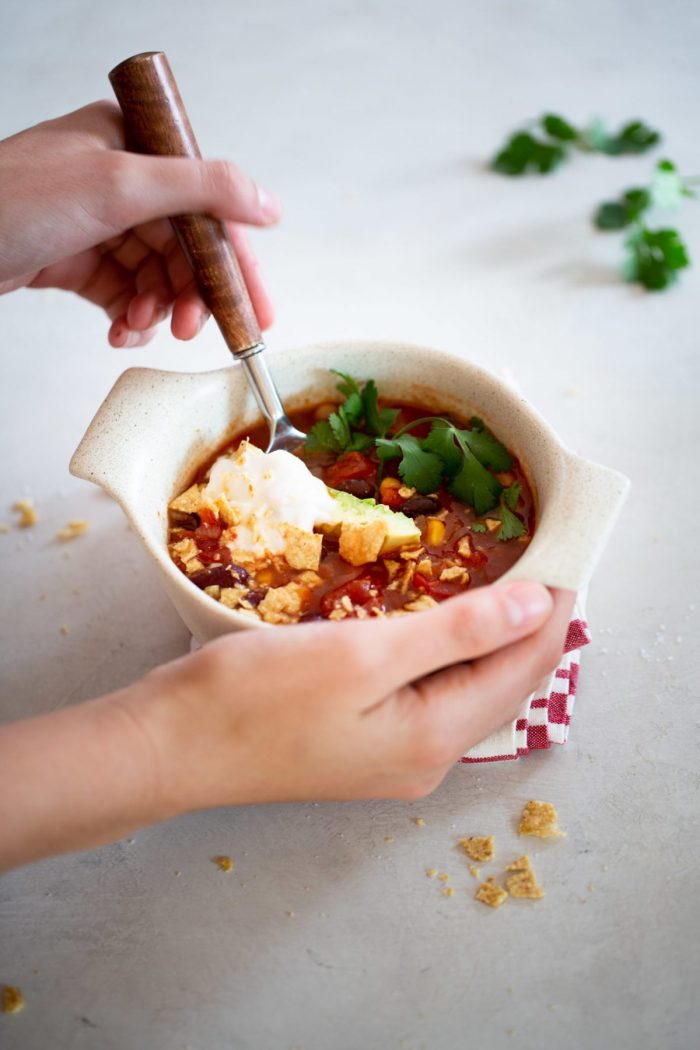 THURSDAY, the perfect recipe to make on Thursday night and have the leftovers in the refrigerator for the weekend. Three bean chili, here's a little secret, this recipe can be made with canned beans.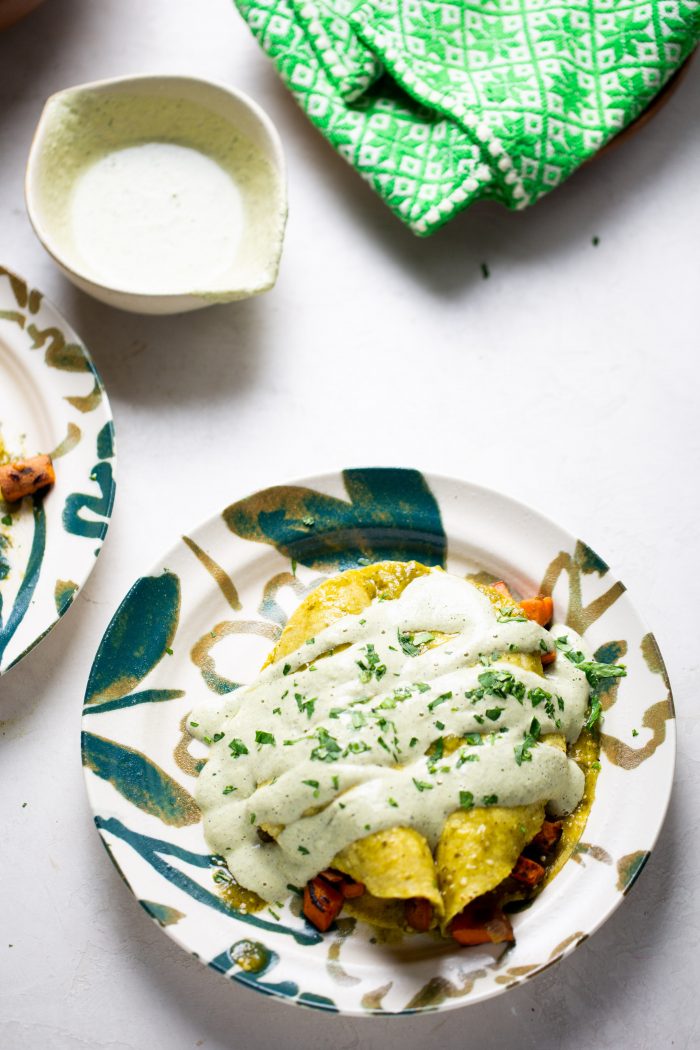 FRIDAY, if you have extra sweet potatoes at home from your Tuesday meal, make these black beans and sweet potatoes enchiladas with salsa Verde and poblano crema.
SATURDAY, can you imagine waking up to the smell of chocolate almond muffins? What a treat, right?
Look for inspiration in other "on the menu" weeks

Latest posts by Alejandra Graf
(see all)