This is the best recipe to upgrade your morning breakfast. Turn your regular pancakes into oats and apple pancakes, yum!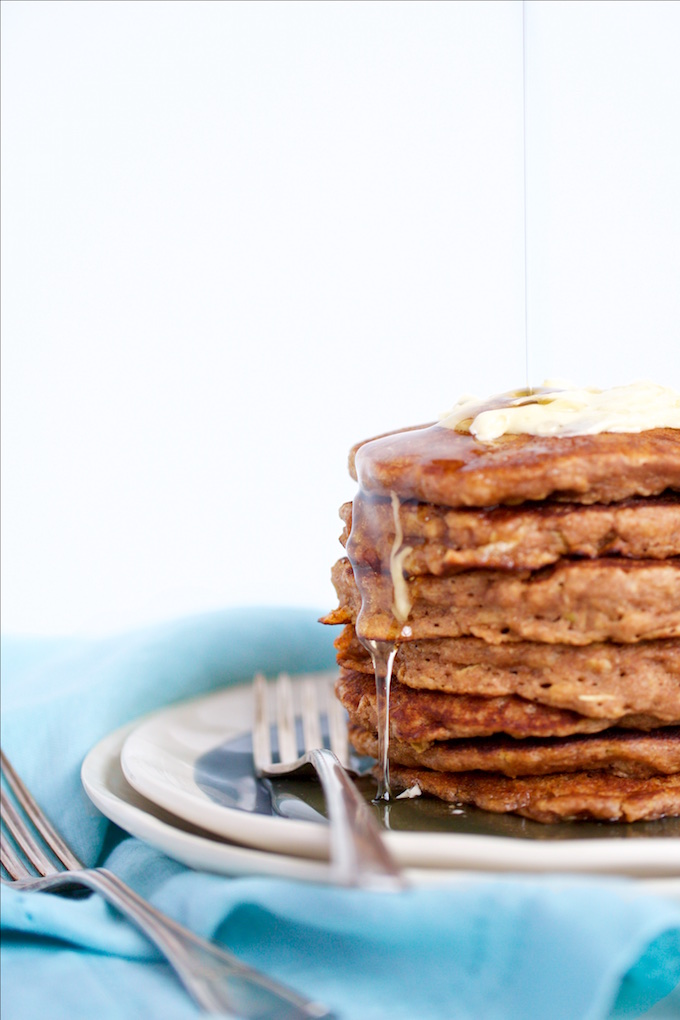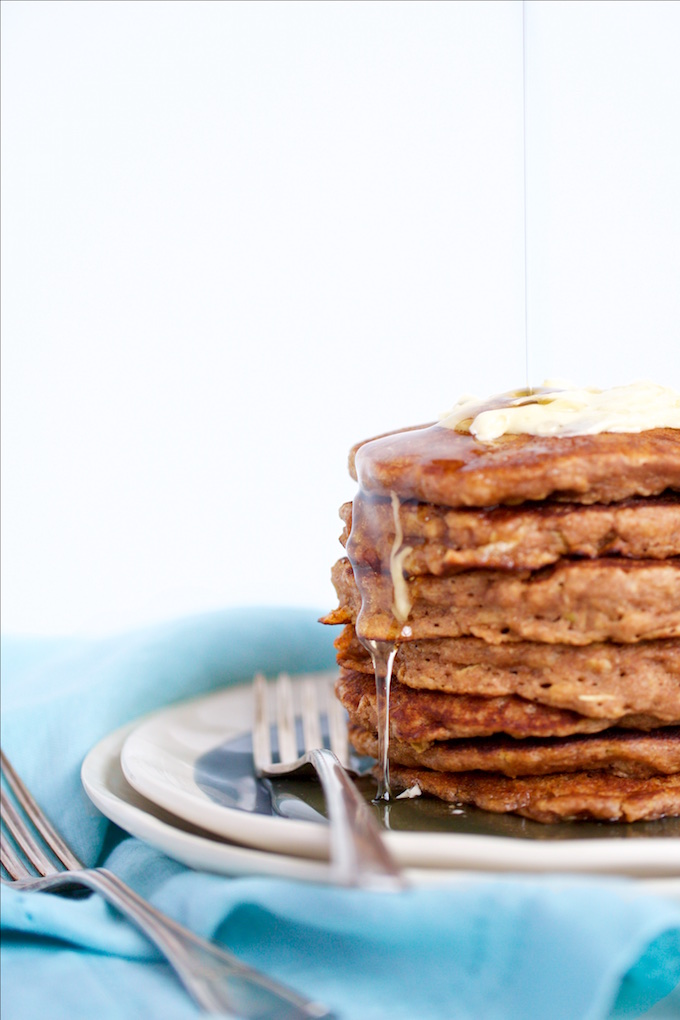 This recipe of oats and apple pancakes is the perfect weekend breakfast. It is perfect for the days you can spend time reading the paper and having some coffee. For the slow and easy mornings, these pancakes are a home run with my family. But even though these pancakes are delicious they are super healthy and made with real ingredients. That is why I love being part of the Recipe Redux community, love the philosophy around it…. "every healthy recipe deserves to be delicious".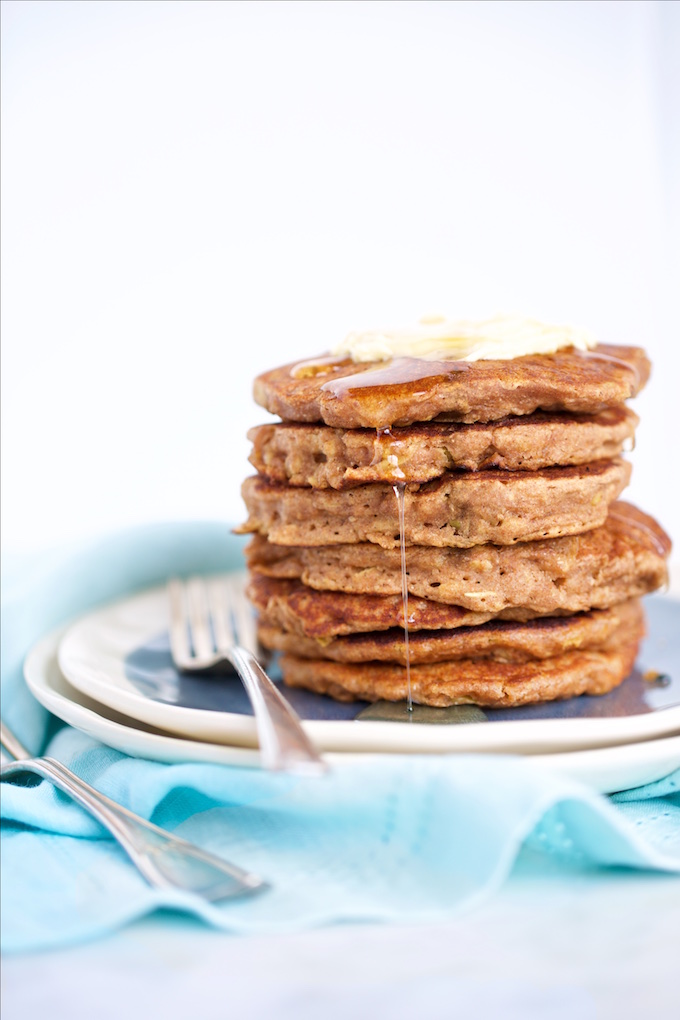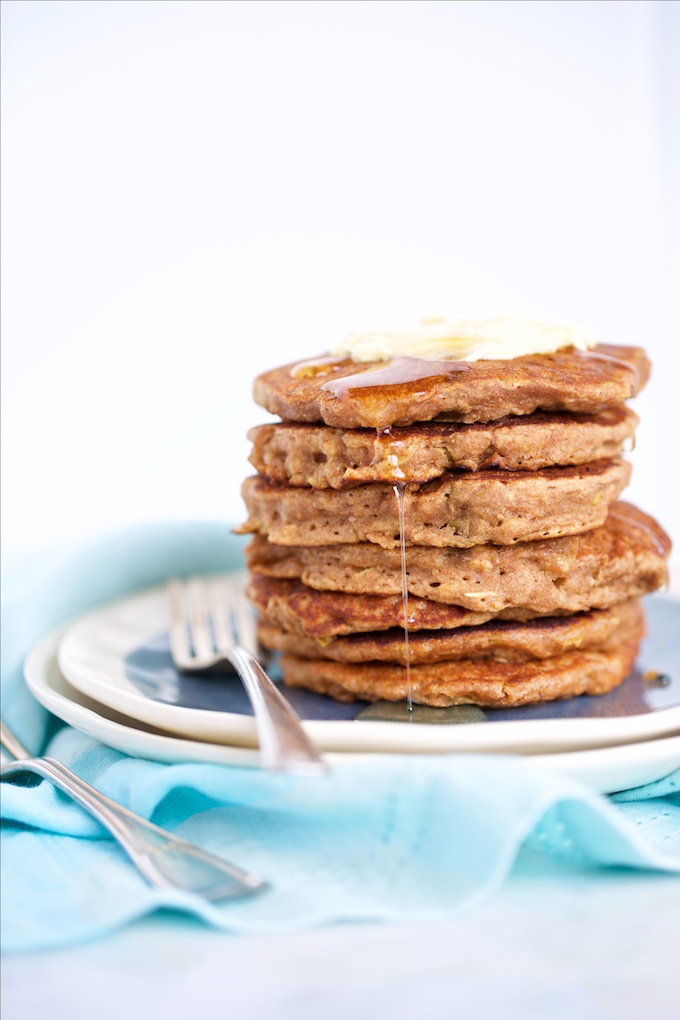 And that is the way I like to cook, with real ingredients and tons of flavor. These apple pancakes require a bit of patience to prepare, they take a bit longer to cook than the regular ones. That is why I love to prepare them on Sundays. I just love easy and mornings. Do you like lazy Sundays also?? And now that the apple season has started and apples are sweet and delicious, this recipe will even be better. Use any type of apples here, any kind will work. I love to use gala, autumn glory or even granny smith apples.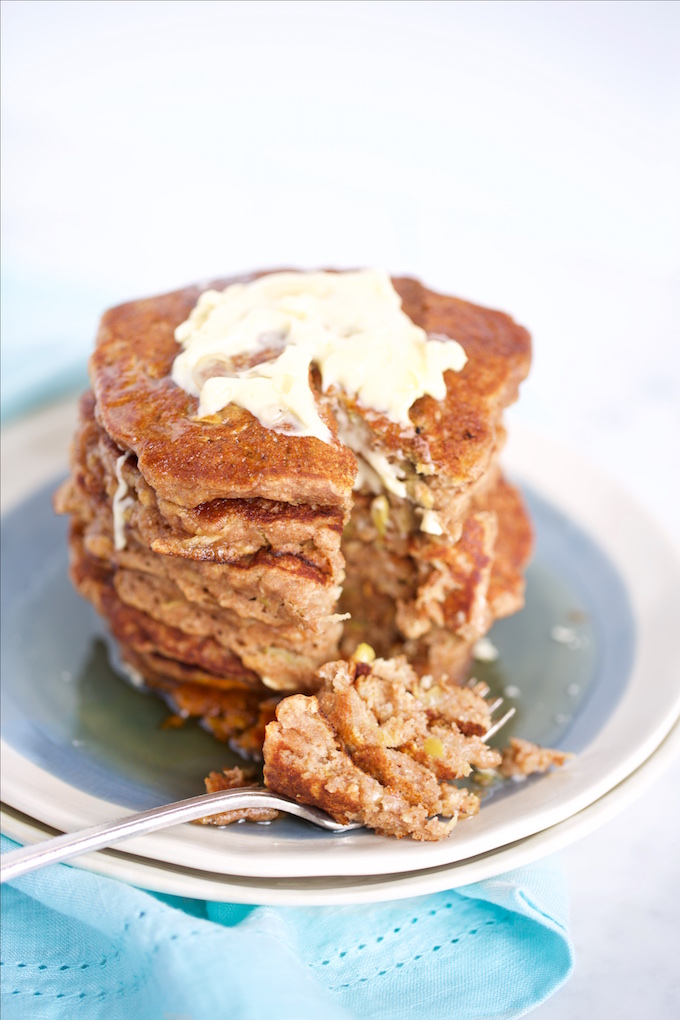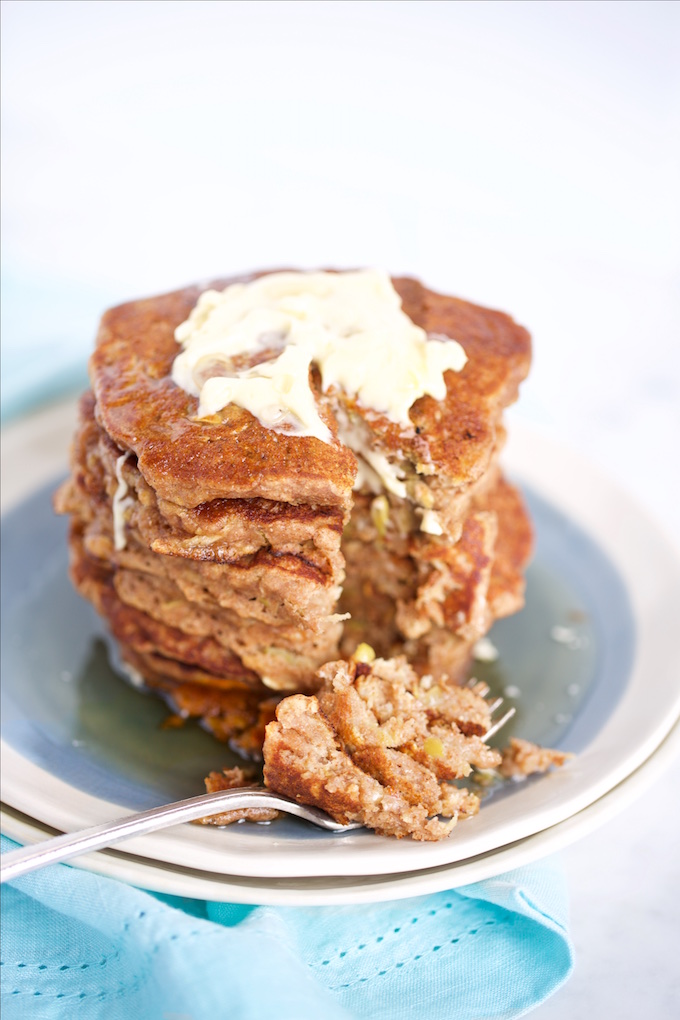 For this month, the challenge was to create a recipe around breakfast. A recipe that got you out of bed and wanted you to eat in the morning. This one does it for me and family! Here is the recipe for these
oats and apple pancakes
and I hope you like them, if you do, please share the recipe and the blog. Take a picture and share it on Instagram with @piloncilloyvainilla so I can see your amazing creations.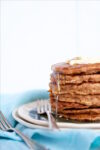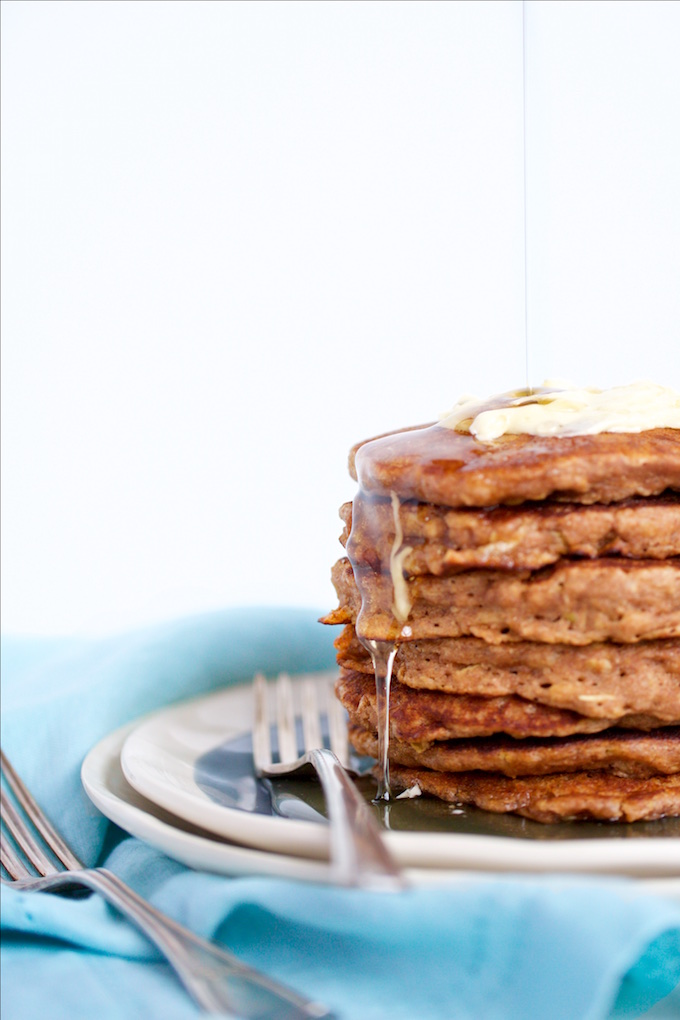 Oats and apple pancakes
This recipe for pancakes is completely made from scratch. It is made with oats and apples.
It is vegan, delicious and very easy to prepare.
Ingredients
11/4

whole wheat flour

1/3

cup

rolled oats

2

teaspoons

baking powder

2

teaspoons

ground cinnamon

3/4

cup

grated apple

11/2

cups

almond milk

rice or soy

2

tablespoons

oil neutral taste

2

tablespoons

maple syrup
Instructions
In a large bowl mix all the powders together with the oats.

Add milk, oil and maple syrup. Mix well.

Grate the apple with a kitchen grater or food processor.

Add it to the mixture you did before, mix and start making the pancakes as usual.

Heat a non-stick pan medium heat. When ready add a ladle of pancake batter and wait until it appears to be dry at the top and to turn.

Repeat until you're done with the batter.

Serve with maple syrup and butter Earth Balance (it's the one I use because it is organic and vegan).
Notes
Serve with raisins, nuts or other dried fruit.