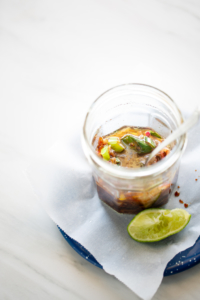 Have you ever tried chiles toreados? If so… just jump to the recipe and start making them. If not, you have to try them… Chiles toreados are a type of Mexican salsa, well it is not technically a salsa. It is a special mix of ingredients that has magical powers to spice up any dish that you add them too. They are super easy to make and you'll find them in a lot of restaurants in Mexico City. You'll find them in taquerías, in sushi restaurants or even in fancier restaurants. To make them you just have to fry some onion on a little bit…

Never miss a recipe, subscribe.
Never miss a recipe, subscribe.