This recipe for zucchini noodles with roasted cherry tomatoes and homemade vegan parmesan cheese is one of my favorite recipes of the blog.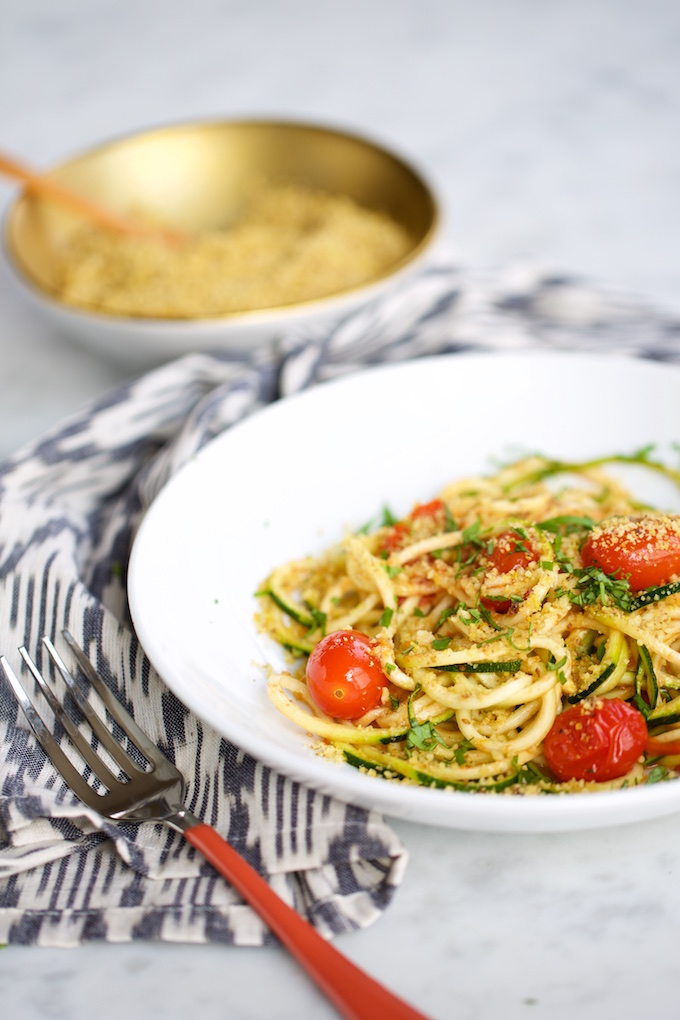 This is one of my favorite recipes of all time from the blog. It is straightforward to prepare, and the texture of the zucchini noodles goes fantastic with the flavor and texture of the roasted cherry tomatoes
Here are three different forms to make zucchini noodles:
The first picture is with the spiralizer; I have this one.
The second way is to use a regular vegtable peeler, stack the peces and then cut them into ribbons.
The third way to do them is with a vegetable julienne peeler. I have this one and love it.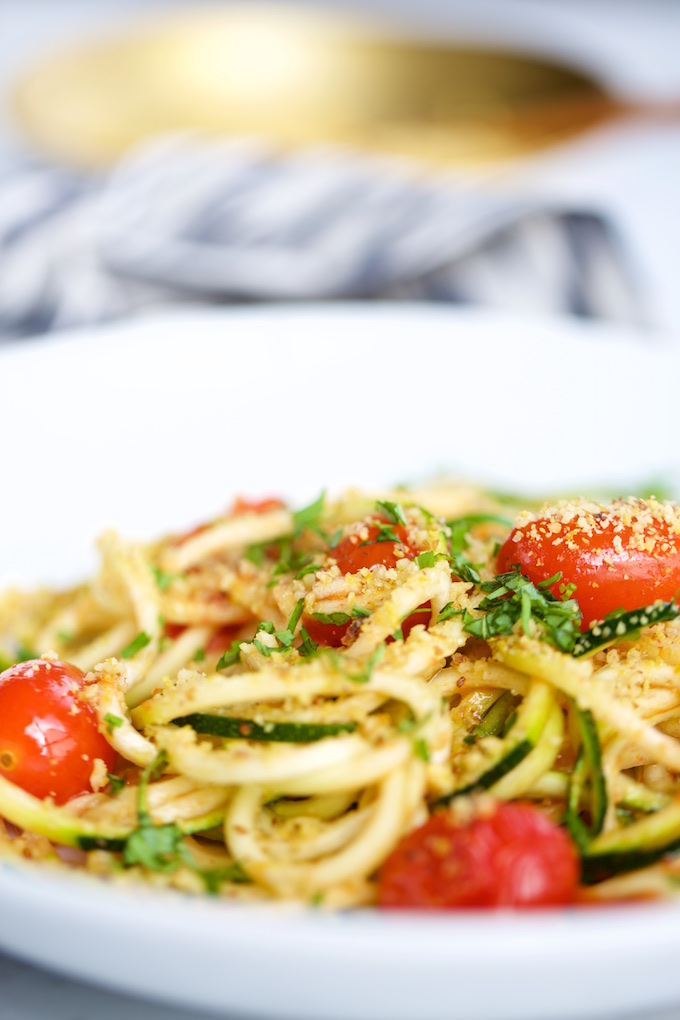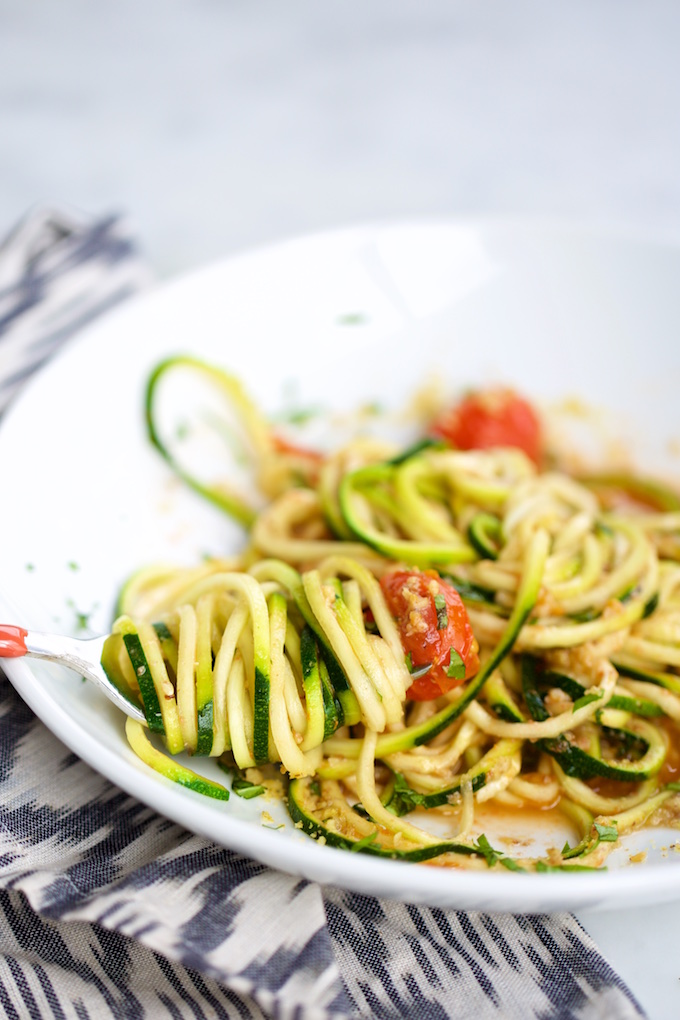 So here is the recipe for these fantastic and delicious
 zucchini noodles with roasted cherry tomatoes
and I hope you like them. If you do, please share the recipe and the blog. Do you follow me on Instagram or Pinterest???  I would love to see you over there as well.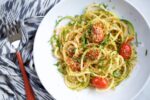 Zucchini noodles with roasted cherry tomato sauce and vegan "Parmesan cheese."
Easy, fast and super nutritious and no carb vegan pasta. Can't ask for more.
Ingredients
4

medium / large zucchinis

2

tablespoons

extra virgin olive oil

2

garlic cloves

1

lb.

cherry tomatoes

1/2

teaspoon

sea salt

Freshly ground black pepper
For "Parmesan cheese."
1/2

cup

walnuts

1

lemon

zest

1/4

teaspoon

salt

1-2

teaspoons

nutritional yeast

fresh basil to finish
Instructions
In a large skillet put the olive oil and the cherry tomatoes on low/medium heat to roast.

Meanwhile, start making the zucchini noodles.

When the tomatoes start to brown, add the salt. When they begin to release juices, add the garlic and stir carefully.

Leave until the garlic is soft, taste for seasoning and finish with freshly ground black pepper. Add the zucchini noodles to the pan with the tomatoes. Leave in the pan for about 5 minutes. Serve immediately.
"Parmesan cheese."
Toast the walnuts for two to three minutes, be careful not to burn them. Remove them from the pan and let them cool. Transfer to a bowl of a food processor with the salt, the brewer's yeast, and the lemon zest. Pulse several times until the nuts are thoroughly grounded, and everything is well integrated.

Sprinkle on top of the pasta and finish with torn fresh basil leaves.
Esta receta es un republish de enero del 2016.