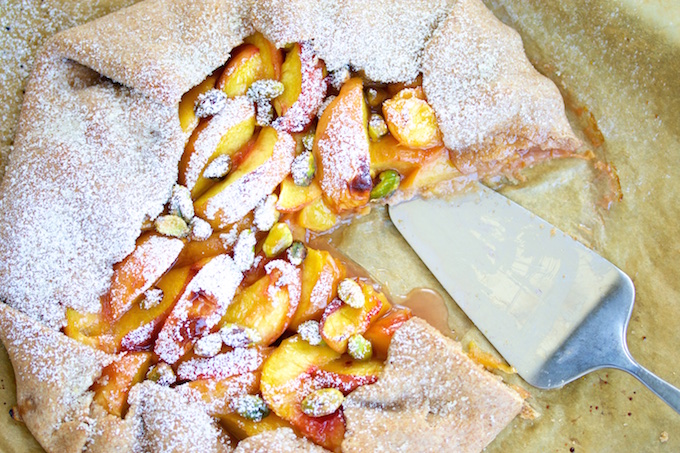 This post is number 200! I just can't believe it, 200 ideas, 200 recipes in BrownSugar&Vanilla (Piloncillo&Vainilla). Even though not all are in English, there are 200 recipes in Spanish. So if you want something that I have not translated, please shoot me an email and I will translate ASAP.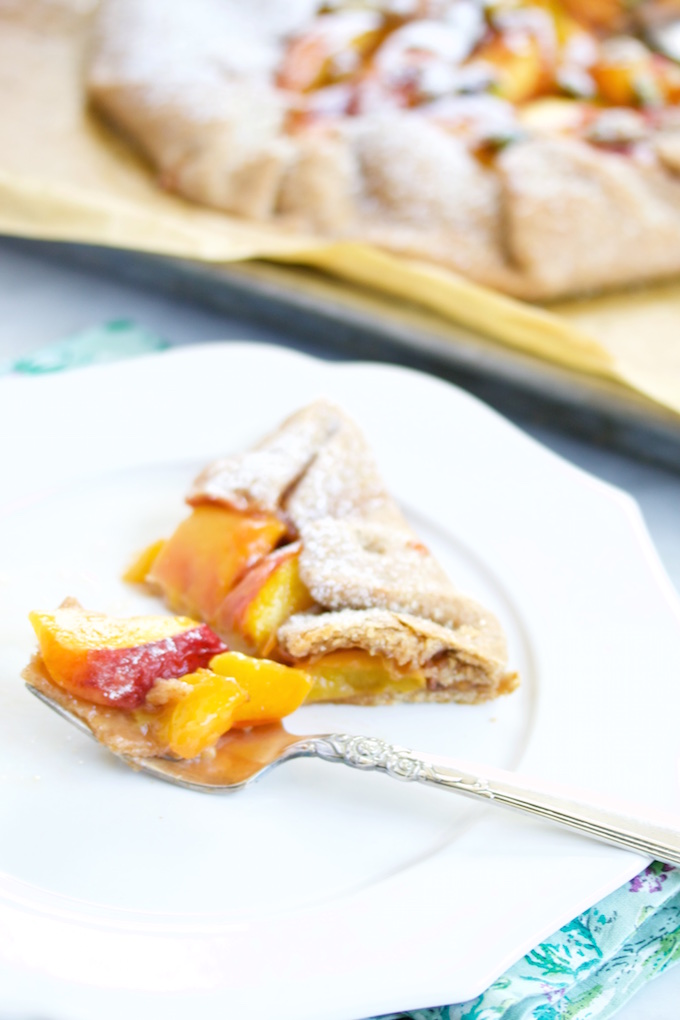 I just noticed the number of posts, I didn't plan to post this recipe to celebrate the 200 recipes milestone. It is a coincidence, and such a good one, this galette is one of my favorite desserts ever. Well, any kind of galette.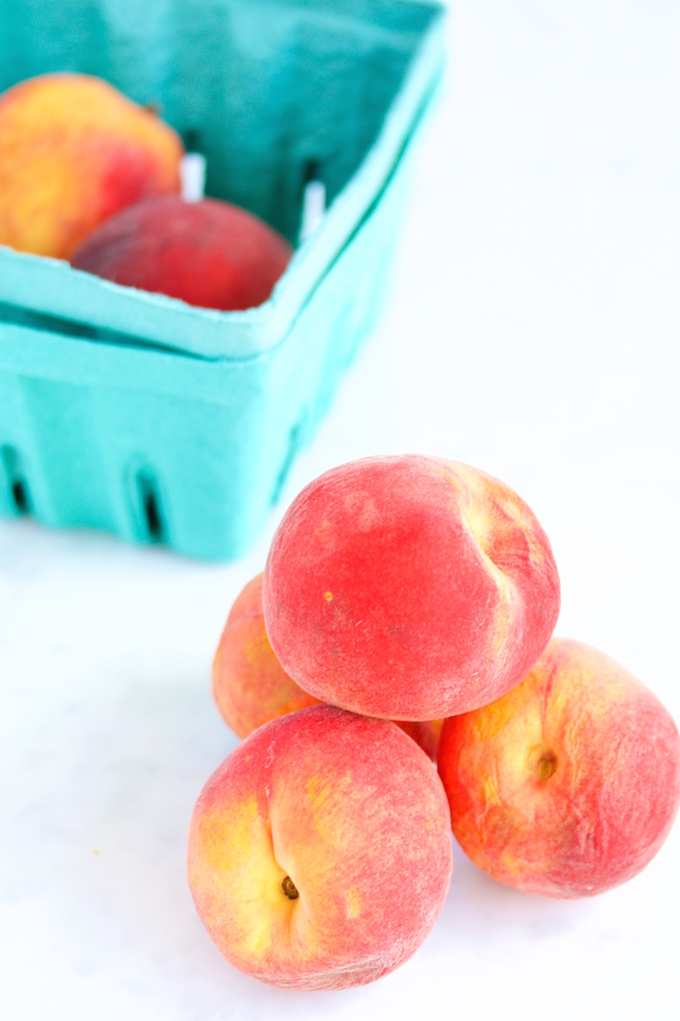 Peaches and zucchinis are both summer stars of all the season produce. Peaches smell is intoxicating and they are always juicy and sweet and delicious. The down side of them is that they get ripe very, very fast. That is another reason I´m in love with galettes, they turn out delicious and gorgeous even with that over ripe produce you find in the back of your fridge.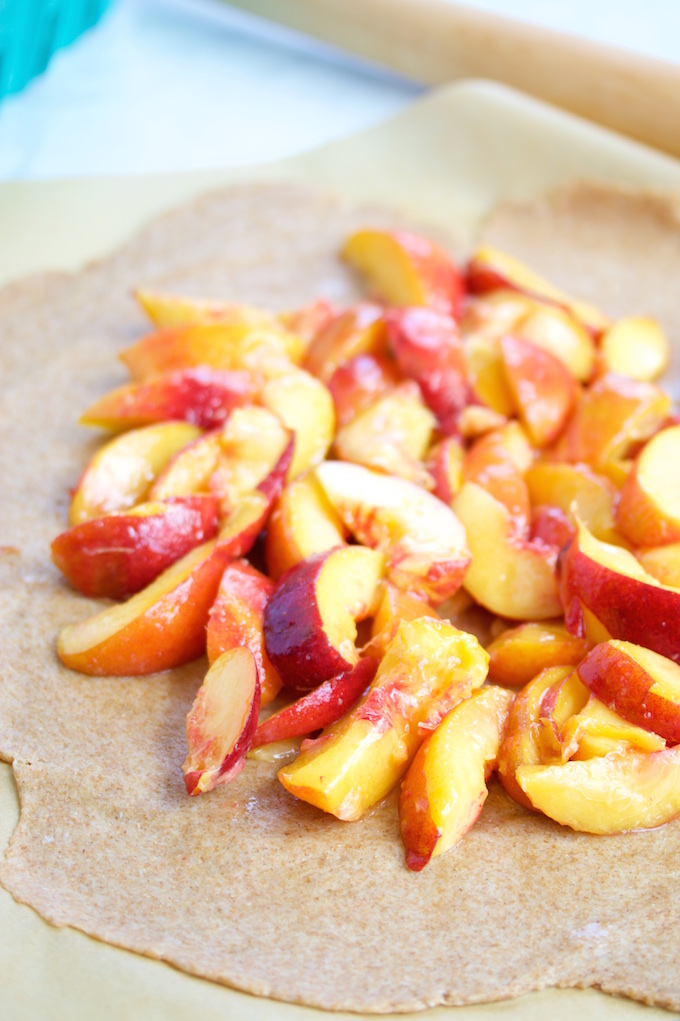 The crust is the easiest thing to do and it is handmade, no need for any special cooking appliance or fancy kitchen tool. In the apple galette recipe, I wrote in November you can see the pictures of the step by step process to prepare the dough.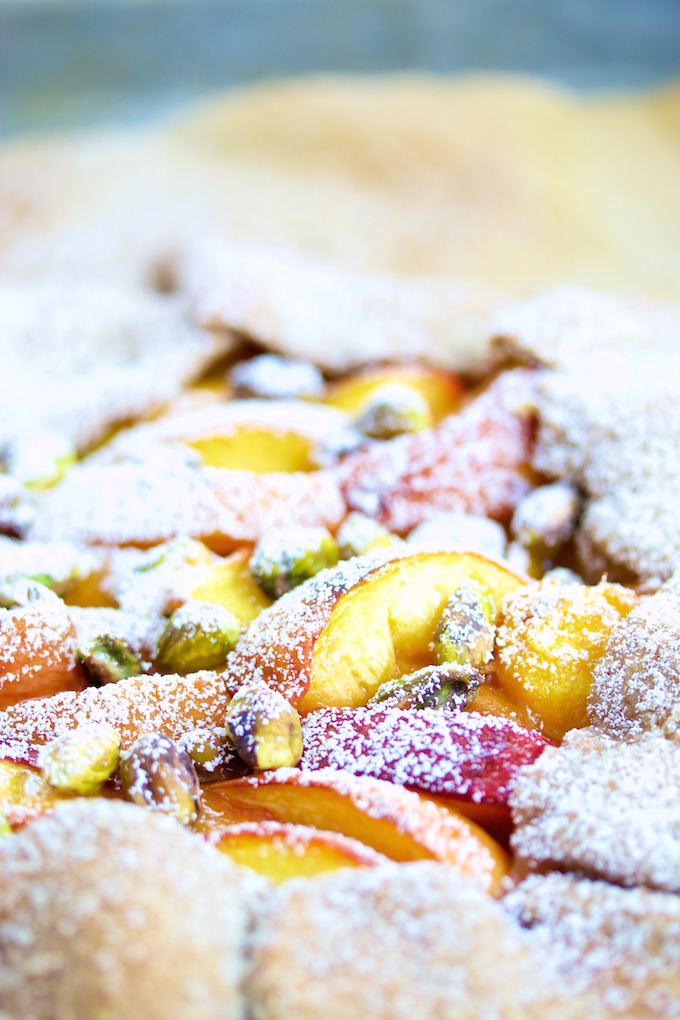 It is very easy to do, you just have to follow three simple steps. I even use one bowl to prepare the whole thing! It is best if you roll the dough over a silicon mat or over a piece of parchment paper, that way the galette won't stick and you won't have to wash an extra piece of cookware.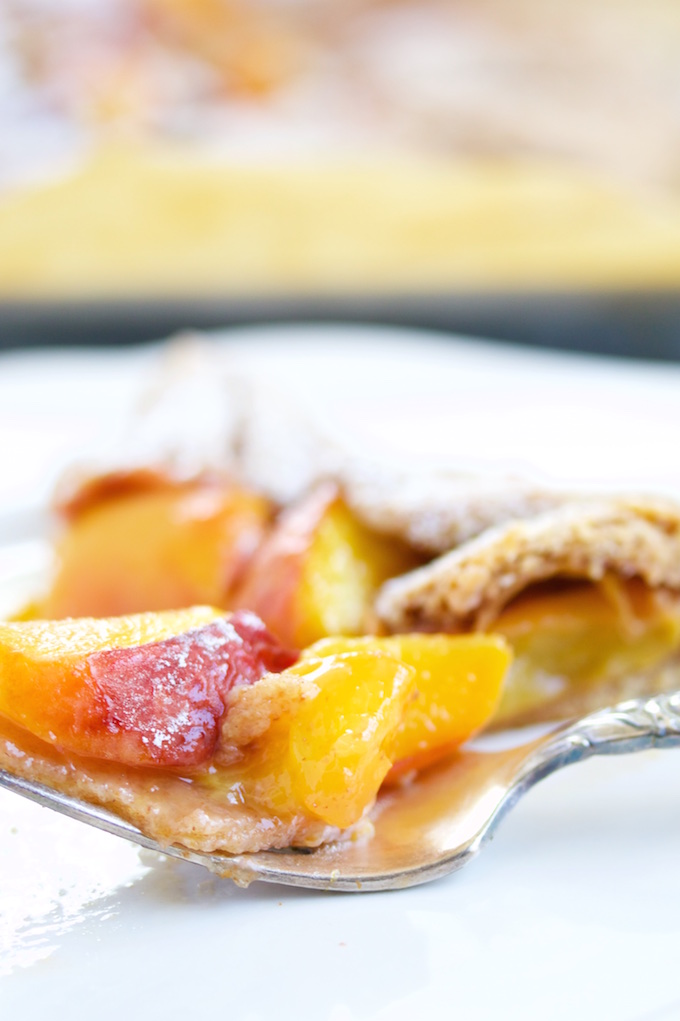 Here is the recipe, hope you like it, if you do, please share. And if you have an idea or a dish that you would like to see in the blog, please tell me!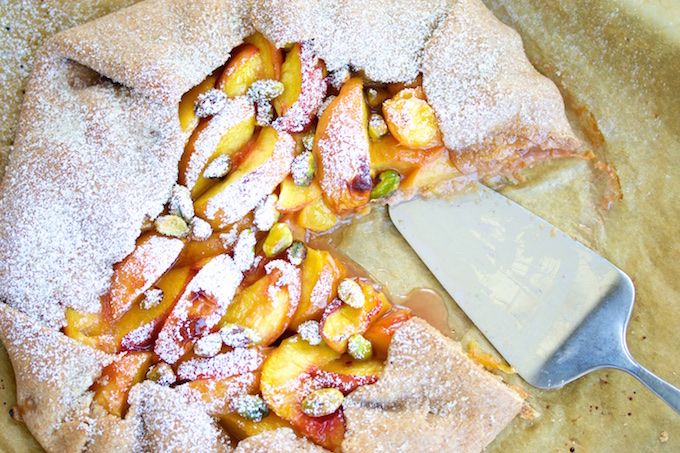 Peach galette
Peach galette made in a flash and served with pistachios and powdered sugar.
Ingredients
11/4

cup

flour

1

+ 1 tablespoons sugar

4

tablespoons

melted coconut oil

pinch of salt

5

tablespoons

ice water

For the filling:

five peaches

2

tablespoons

sugar

1

teaspoon

vanilla

To serve :

optional

2-

tbsp

pistachios

1

tablespoon

powdered sugar
Instructions
Pre heat the oven to 350 degrees.

For the crust, combine the flour, sugar and pinch of salt in a bowl. Gradually add coconut oil and mix with your hands until the consistency of wet sand is formed.

When you are done adding all the oil and is well integrated with the powders begins to add the water a tablespoon by tablespoon. Add a tablespoon and mix with your hands, add the following, and so on until a ball of dough, that does not stick in your hands and it is easy to manage forms.

Put it in the refrigerator while preparing peaches.

Cut the peaches into wedges and put them in a bowl. Add the 2 tablespoons sugar and the vanilla, mix well.

Remove the dough from the refrigerator and spread it on a silicone mat or a piece of parchment paper. Put the peaches in the center, leave one inch of dough without the peaches.

Fold in the edges of the dough and cover the peaches. You can put an extra spoonful of sugar on the edges of the galette.

Put in the oven for 20 min. or until you see the peaches are super soft and have a boiling syrup around them and the crust begins to brown.
information
Nutritional information of this recipe is only an estimate, the accuracy for any recipe on this site is not guaranteed.
Plese share: