I know it may be a lot but, at the table next to my bed there is always a cookbook. I had already told you that I love to read them from beginning to end. Yes, I was, I am a " foodie – nerdy ". I love to know the history of each chef, hence their food, their cooking style, and inspiration.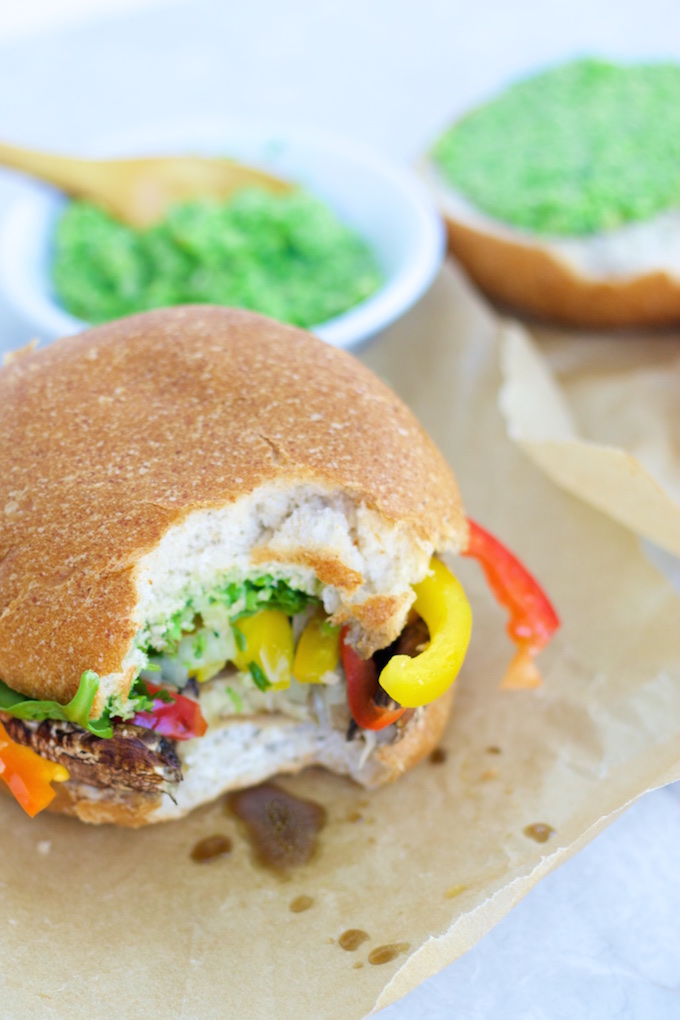 After eating these portobello burgers and reading the cookbook in turn, I was thinking about what my cuisine style is. I realized that my style is fast food or pre-prepared food !!! It gave me a shock, but the truth is it could not be otherwise with three children and a crazy schedule.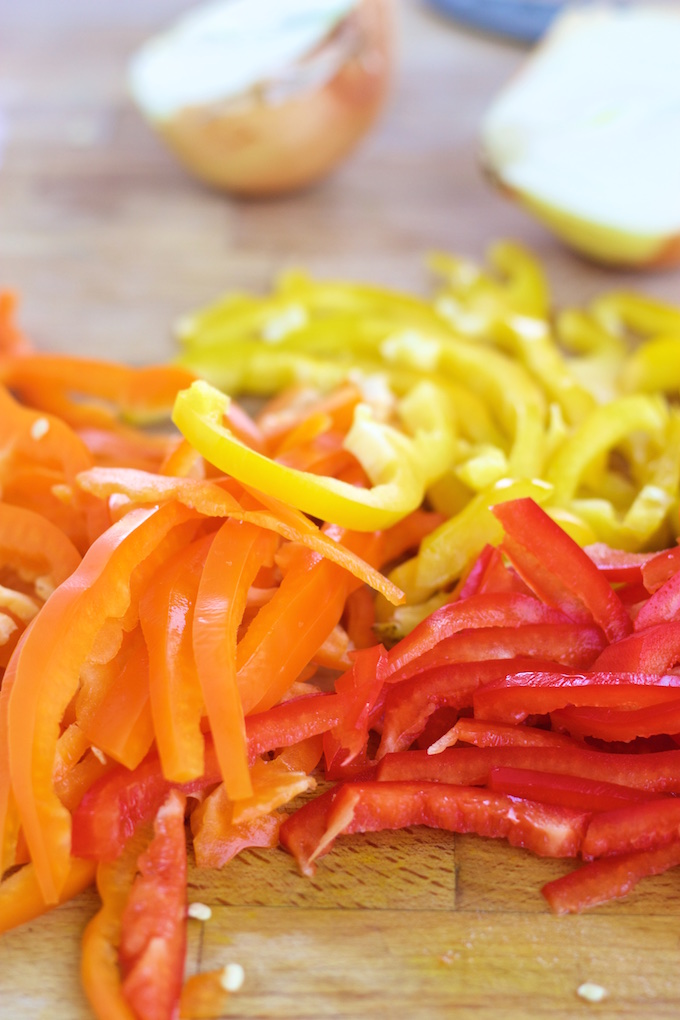 I like to use salsas, pestos and always keep them in the fridge or some kind of salad dressing that can be used in several ways. As the sweet potato enchiladas from last week, the green sauce, salsa verde, you can use it to make chilaquiles, or taquitos, etc. And no matter how long you have it in the fridge, it keeps perfect for one or two weeks.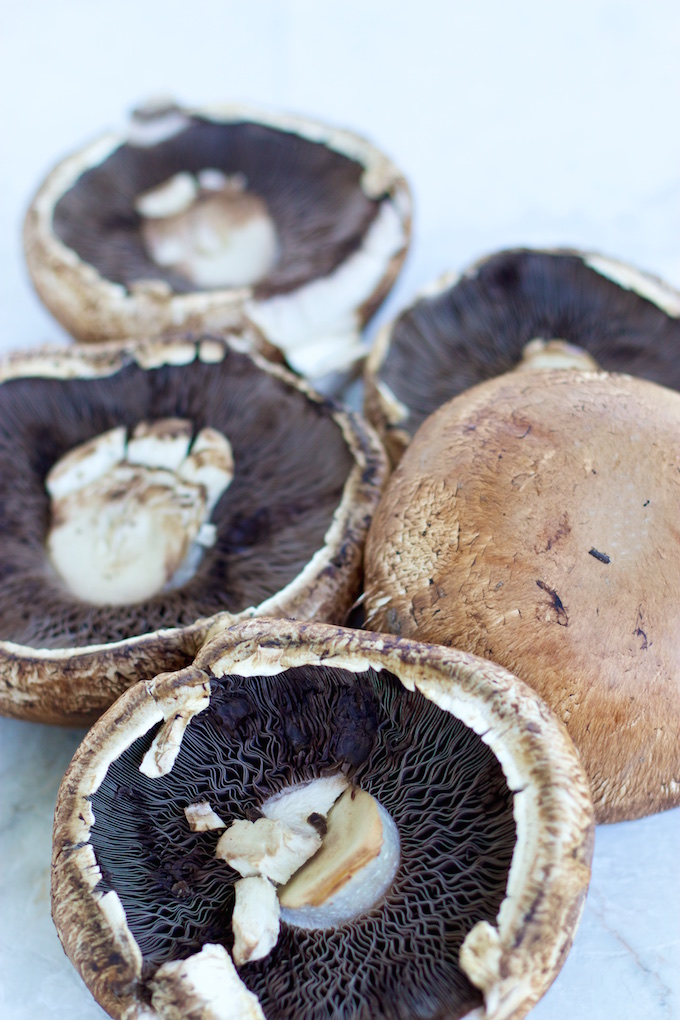 For these divine burgers I saw in the supermarket the portobellos and I had to buy them and make hamburgers. I made them with pesto and a salad, then I doubled them to have in the fridge for later use. See? My style of cooking is fast and per- prepared!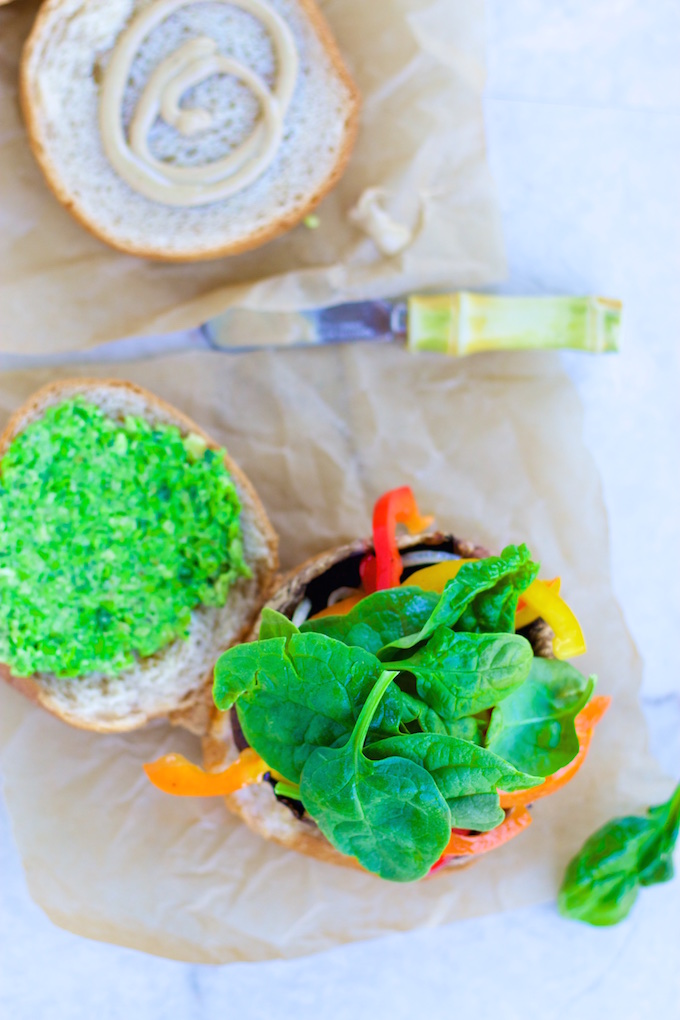 The portobello I will do it my way, I usually recommend roasting in the oven must put olive oil, more than usual because the mushroom is porous and absorbs much. Truly I put a Super little bit, I like it more and do not leave much time in the oven. I like that they are "al dente".I put the pesto bread and is responsible for giving a super boost of flavor to the hamburger, it is peas. Not because the poor peas have such a bad reputation.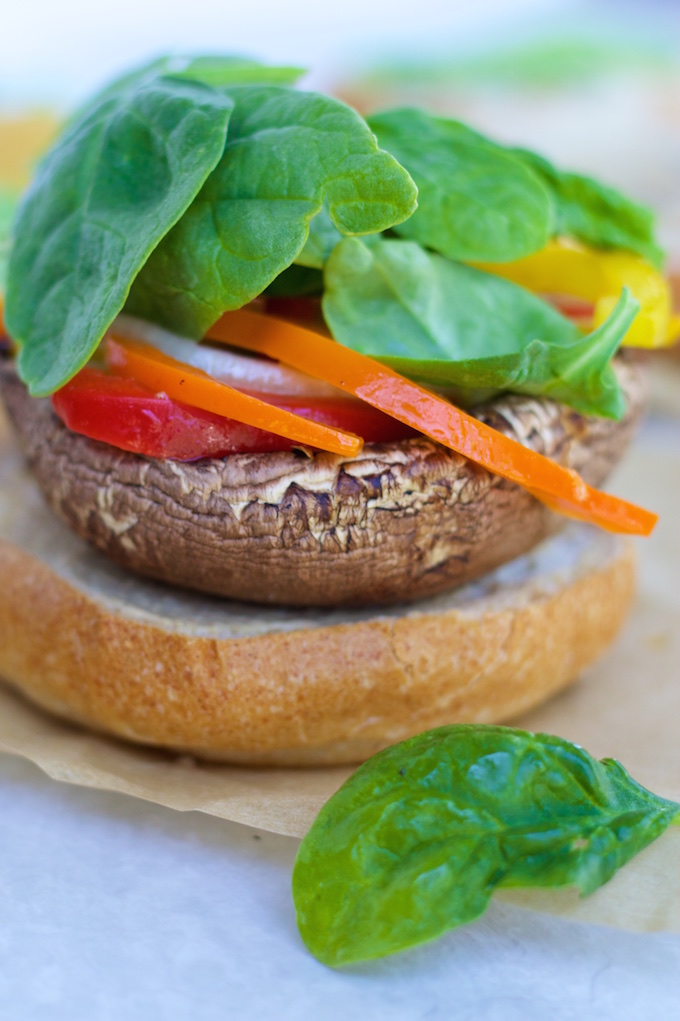 For my poor barely they know but yes, they are full of properties! They are an important source of protein and full of other wonderful nutrients that help prevent disease and even wrinkles. And the pepper salad is wonderful. The more you have in the fridge, the richer know.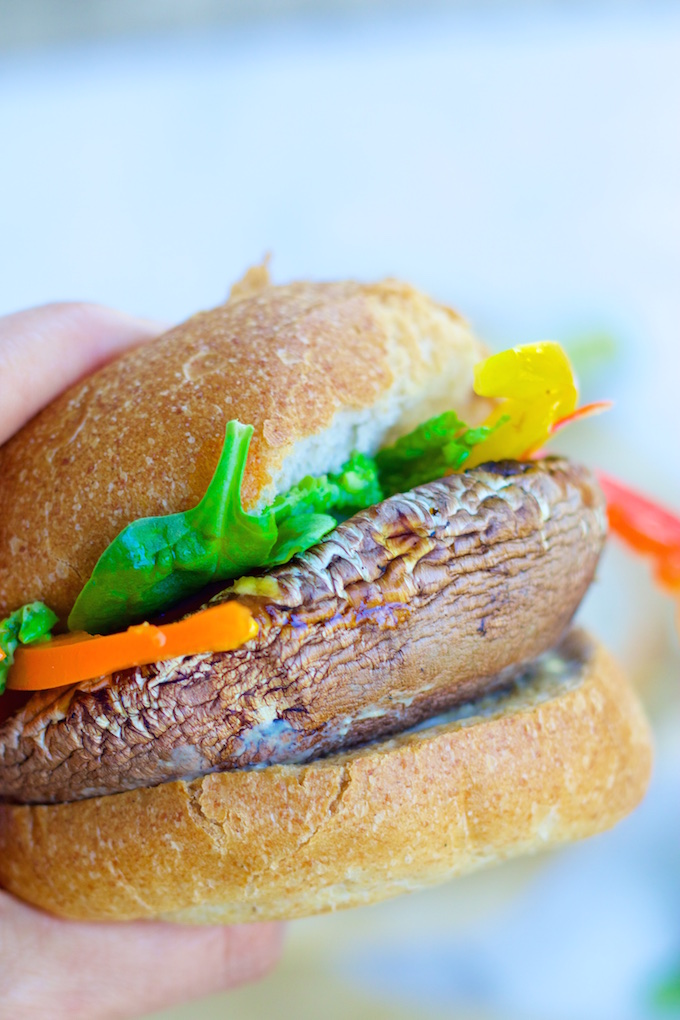 And it is like the pesto, you have it in the fridge and save you any time of despair of not knowing what to do to eat. You can put up the greens, pasta, quinoa, or any green leaf.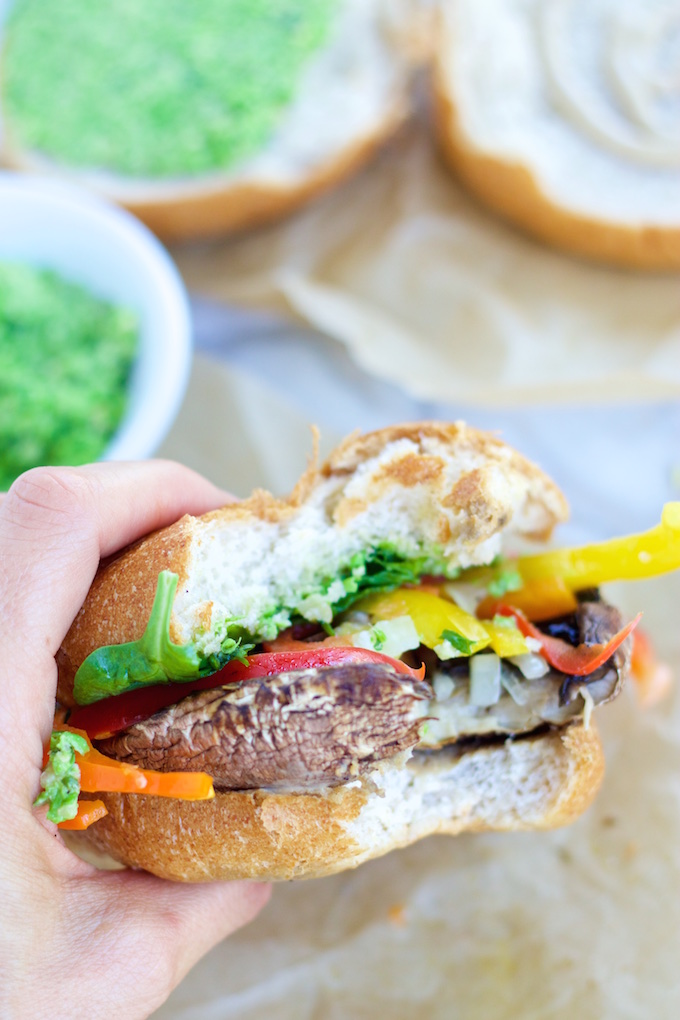 I pass the recipe and hope you like it. This recipe is three recipes in one, can make burgers or salad, or … If you like share it .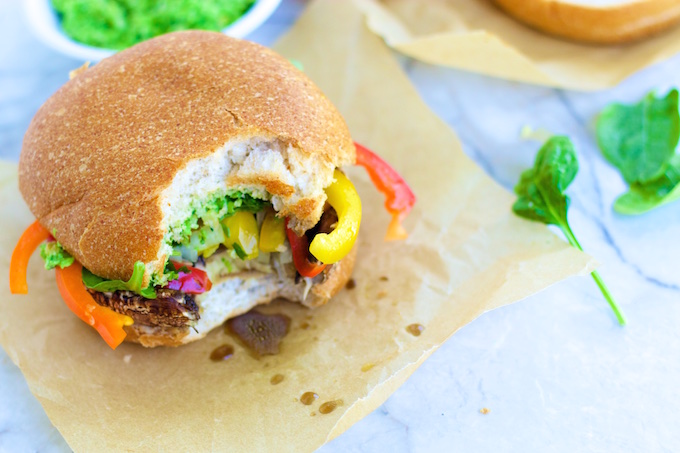 Portobello burgers
Portobello burgers prepared with pea pesto and three color bell pepper and onion salad.
Ingredients
6

portobello stems removed

2

tablespoons

extra virgin olive oil

sea ​​salt and freshly ground black pepper

Pepper Salad

1/2

medium onion

sliced

3

peppers

I use three colors : yellow, red and orange

2

tablespoons

mild vinegar

white wine or champagna

4

tablespoons

extra virgin olive oil

sea ​​salt and freshly ground black pepper

Pea pesto

1

cup

peas

thawed or cooked if you use raw

1/3

cup

walnuts

1

tablespoon

lemon juice

2-3

tablespoons

of extra virgin olive oil

1/3

cup

parsley or basil

1

clove

garlic

dried chile de arbol * Optional

salt and pepper

to serve

6

hamburger buns

fresh spinach

dijon mustard
Instructions
Pre heat the oven to 400 degrees and prepare a baking sheet with parchment paper or silicone mat.

Clean with a paper napkin mushrooms and scrape out the stem if it is very large.

With your hands or a brush for oil tantito kitchen Put them everywhere and put them in the tray, the stems up. Sprinkle with salt and pepper. Leave them for 15-20 minutes, or until tender when you touch them.

To make the salad, slice the onion and put in a glass jar with vinegar and leave it there for a while while you slice the peppers. The idea is to be strong to remove the onion.

When all peppers are sliced ​​onion and put them with olive oil. Put salt and pepper.

To make the pesto, just mix all ingredients in food processor. Check salt

To assemble the burgers dijon mustard smeared only one side of the pan and put pesto on the other side. Put a portobello, peppers and spinach salad.
information
Nutritional information of this recipe is only an estimate, the accuracy for any recipe on this site is not guaranteed.