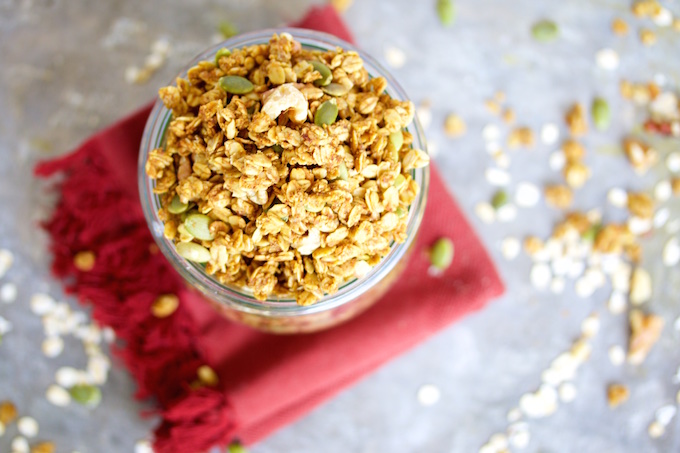 I can not believe it's already the last day of September. The days go away so fast I truly believe something funky is going on. I mean, it is the last day of September and I don't even remember day one.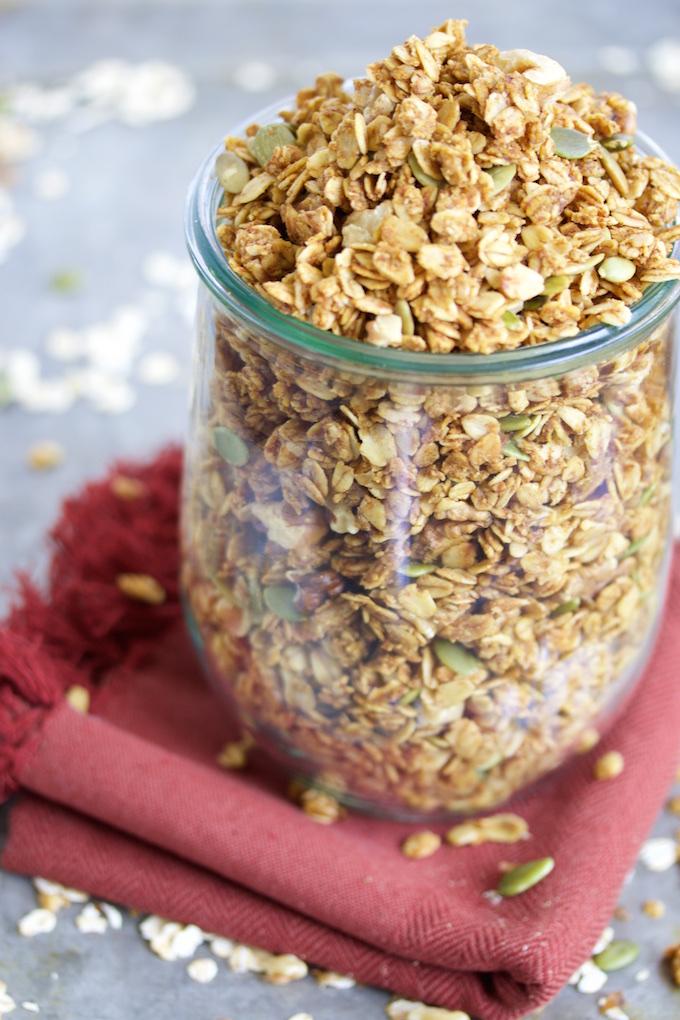 And the next three months go even faster. Don't you feel that everywhere you go Christmas is showing up? Last Monday I went grocery shopping and I saw Christmas trees, toys and tons of lights everywhere. I feel the pressure of the holidays coming and I do not like it. I like to enjoy every single one of them.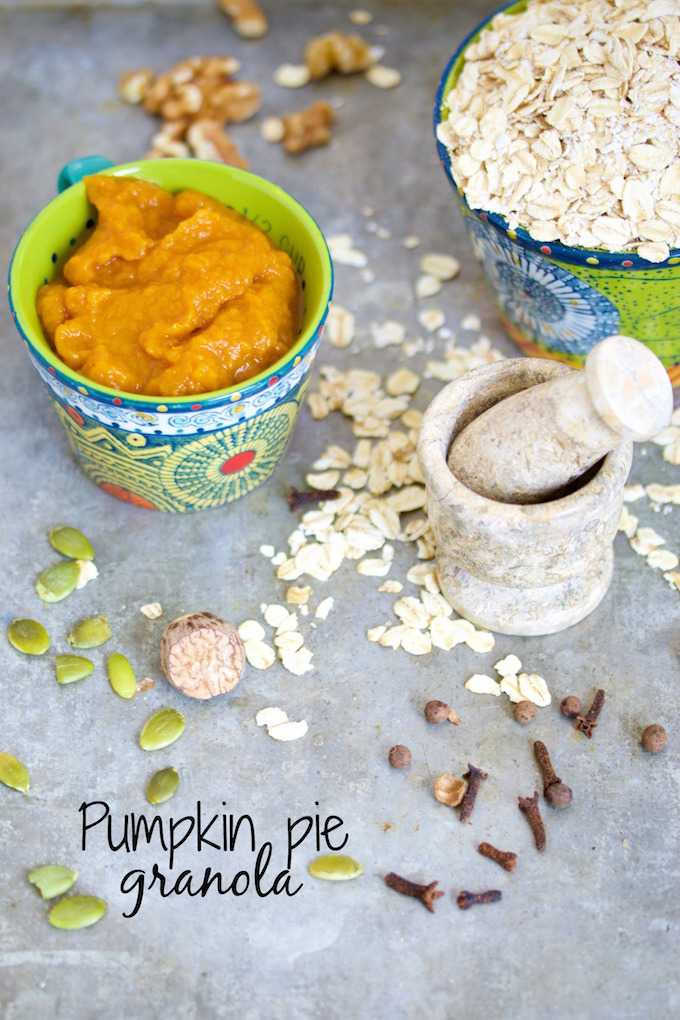 We just started fall, and it is time to enjoy the cooler breeze, the flavors and warm meals. October, in my opinion, has one of the best climates of the year. I truly believe it is amazing in every way.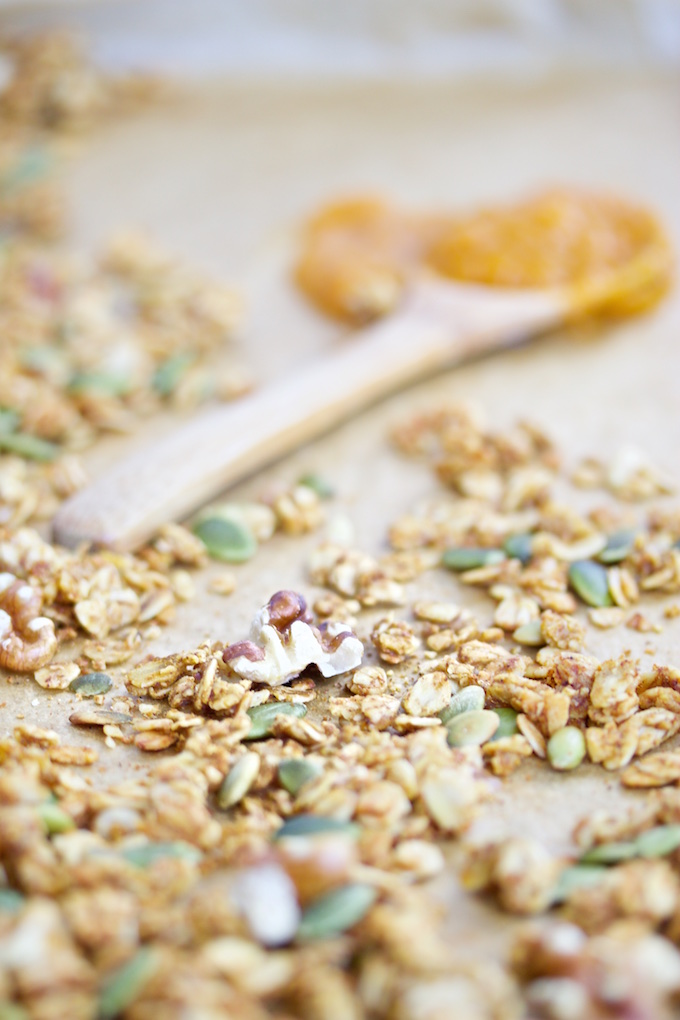 I love this granola because it makes my house smell like fall with the cinnamon and the nutmeg. Yummm! The best part is that you can have it for breakfast! ??Yes, you will feel you are having pumpkin pie for breakfast. Is it a great way to star the day or what!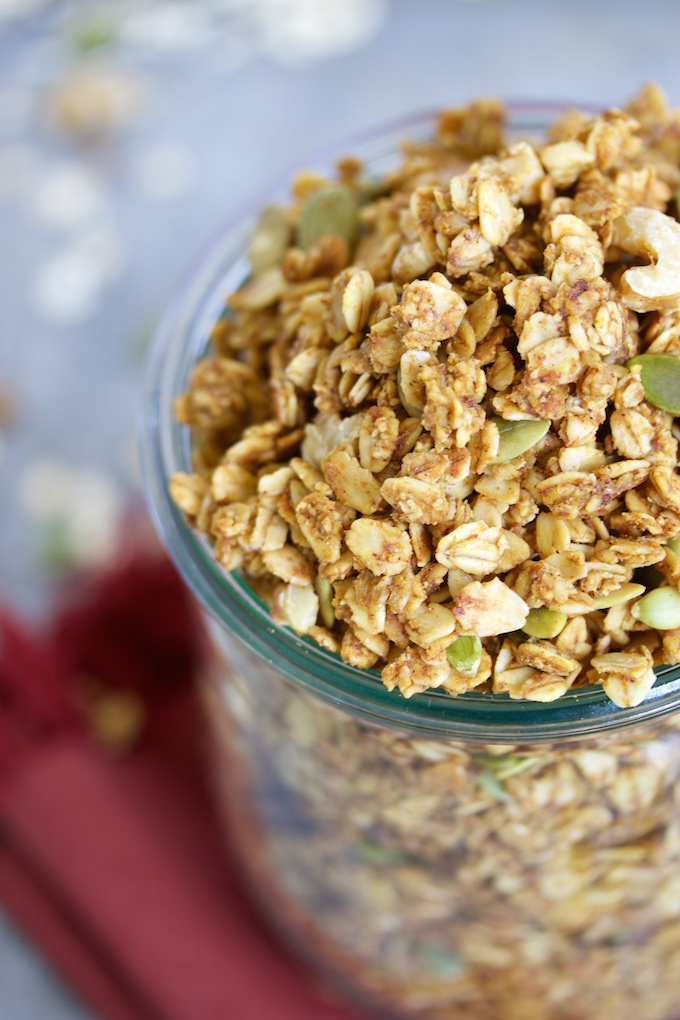 When you prepare the granola please let me know how it went. Send a picture to my Instagram or mail. Here is the recipe, hope you like it, and if you do please share.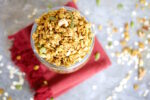 Pumpkin pie granola
Oats with pumpkin puree and pumpkin pie spices.
Ingredients
4

cups

rolled oats

1/2

cup

pumpkin puree

1/2

cup

coconut oil

1/2

cup

agave nectar

2

teaspoons

ground cinnamon

1/2

tsp

allspice

1/4

teaspoon

ground cloves

1/4

teaspoon

ground ginger

1/4

teaspoon

ground nutmeg or freshly grated

1

cup

walnuts

1/2

cup

pumpkin seeds
Instructions
Pre heat the oven to 350 degrees.

In a large bowl mix all ingredients except nuts and pumpkin seeds.

Mix all ingredients and place them on a tray prepared with parchment paper or a silicone mat.

Put in the oven for 20 min. Rotate after ten minutes and mix on the baking tray so it browns evenly. After 20 minutes add the walnuts and pumpkin seeds and bake for 10 more minutes.

It is ready when the oats begin to brown and starts smelling delicious.
These are some of the ingredients I used (affiliate link):
Please share: