Quinoa noodles with almond butter sauce,  easy, delicious, vegan and much better than any restaurant. This dish is made under ten minutes, and much better than take-out.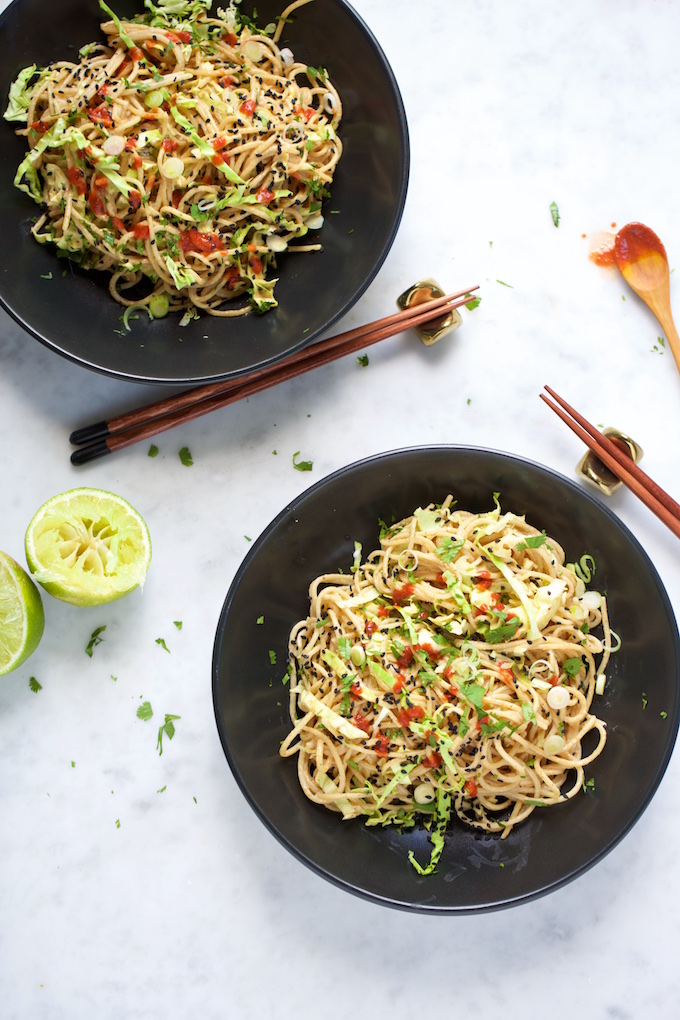 Loving this time of the year, I love warm weather but with a breeze, that's my thing. I feel that with this weather life gets easier, lighter and better. I love to eat fresh and easy salads, quick pasta dishes and if they are veggie loaded, better. I love this recipe so much that I just had to share it with you. The sauce is made with only seven ingredients, yes only seven!!! And it is amazing!!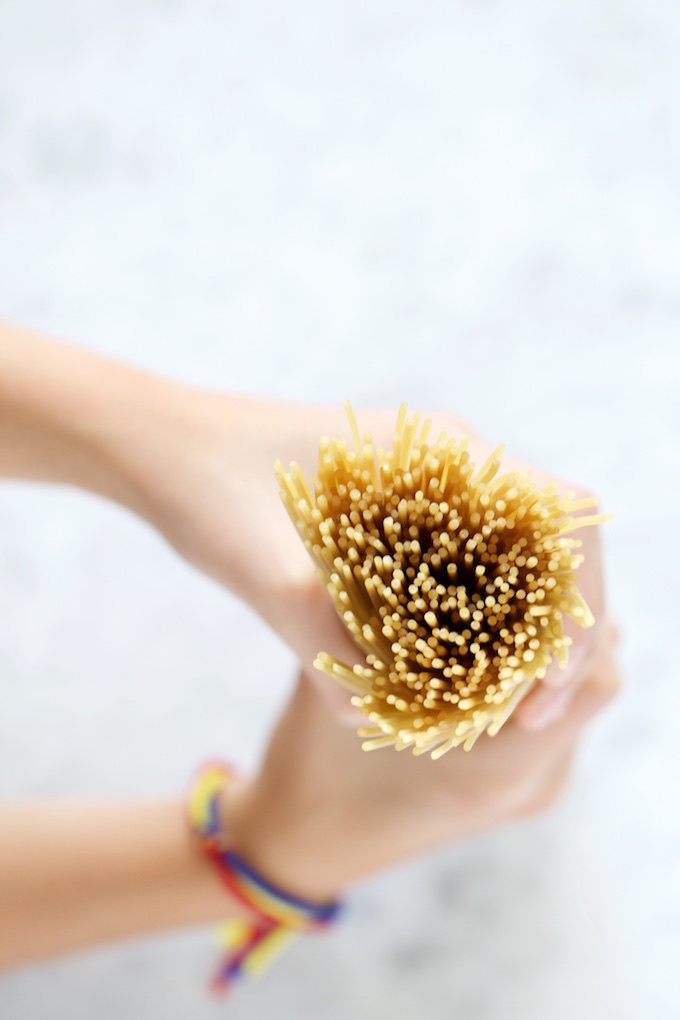 It is a great sauce to have in the fridge. It tastes amazing with any kind of noodles, or as a dressing for a salad or even as a dipping sauce for spring rolls or a Buddha bowl. Really, it is that good, and best of all is that with this sauce and quinoa noodles you have a perfect vegan dish in under ten minutes. Quinoa has tons of good and clean protein, as well as almonds and when you put the two together … BOOM! And on top of that, you add fresh vegetables… PERFECTION don't you think?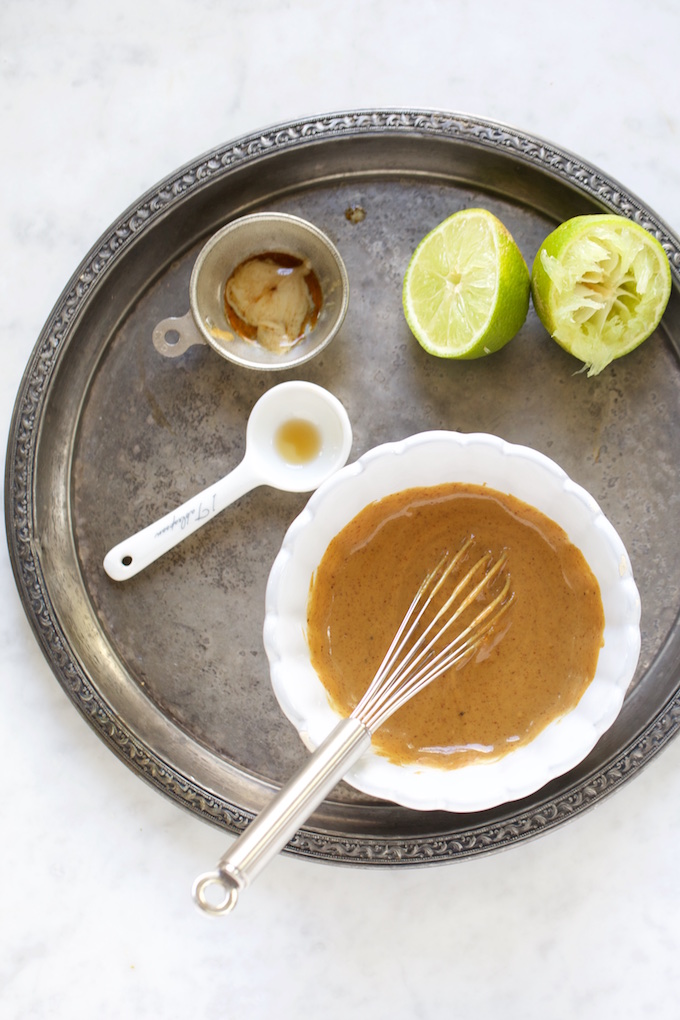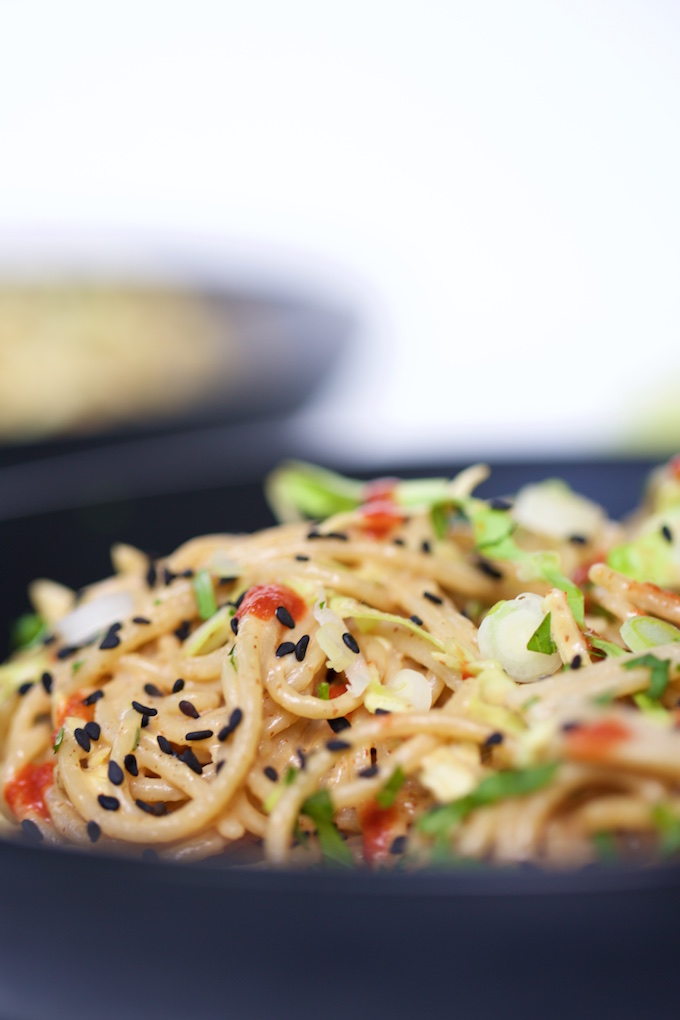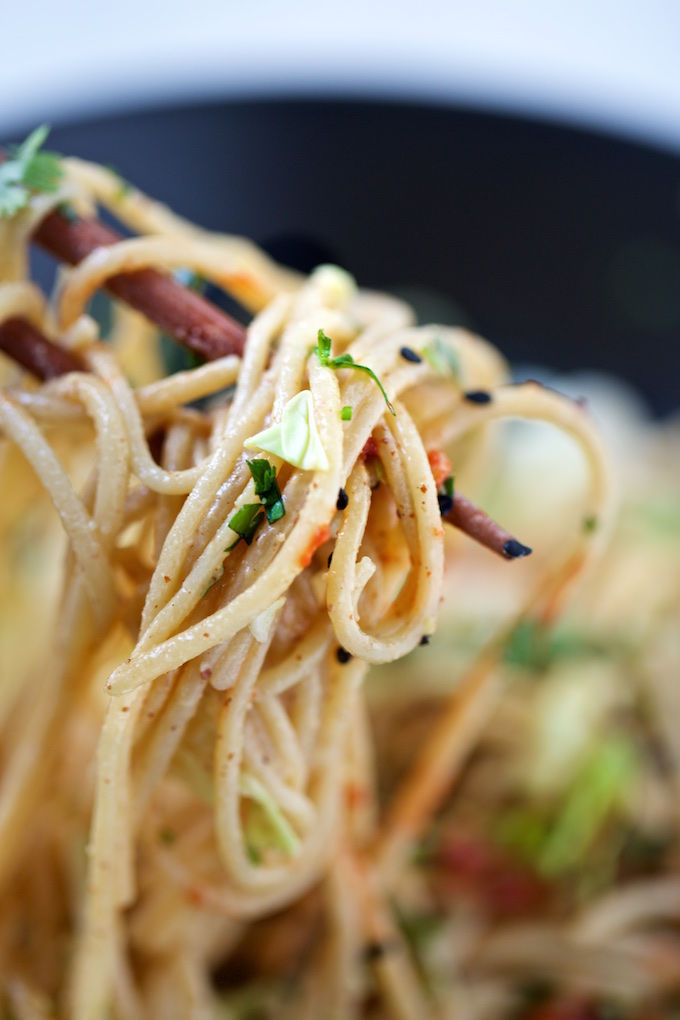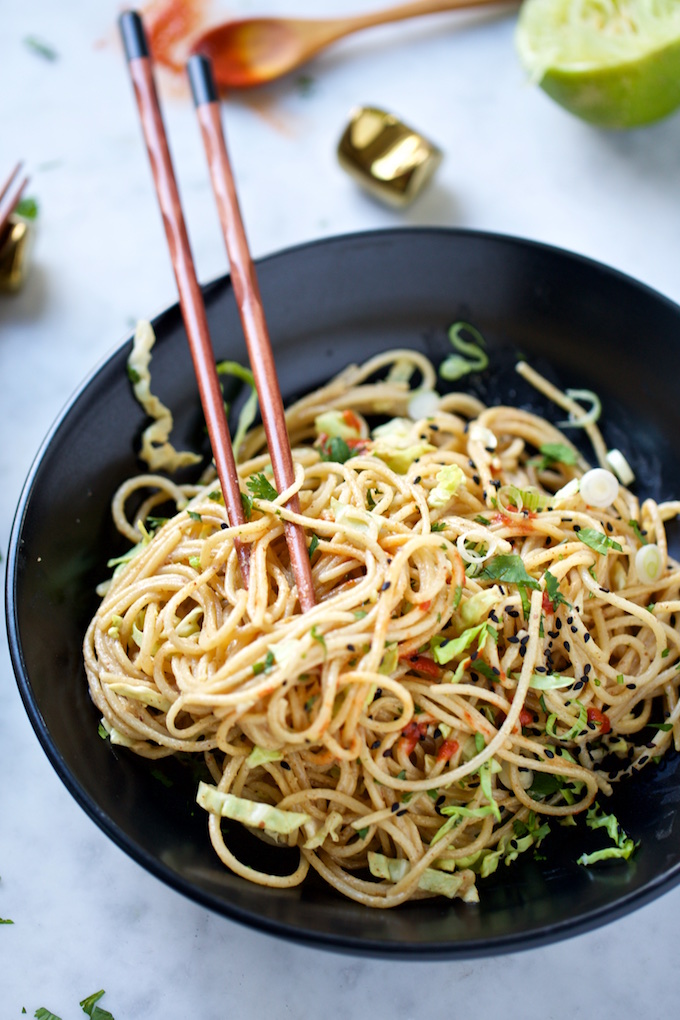 I like to use this sauce with pasta, noodles. What I do I just mix all the ingredients, pour over the pasta and from there start adding fresh ingredients, I normally add what I have in the fridge. It tastes amazing with cabbage, carrots, lettuce, spinach, let your imagination fly.
So here is the recipe for this
quinoa noodles with almond butter sauce
it is delicious, easy, vegan and perfect for every meal. If you make it please share the recipe on Instagram with the #piloncilloyvainilla so I can see it and share it.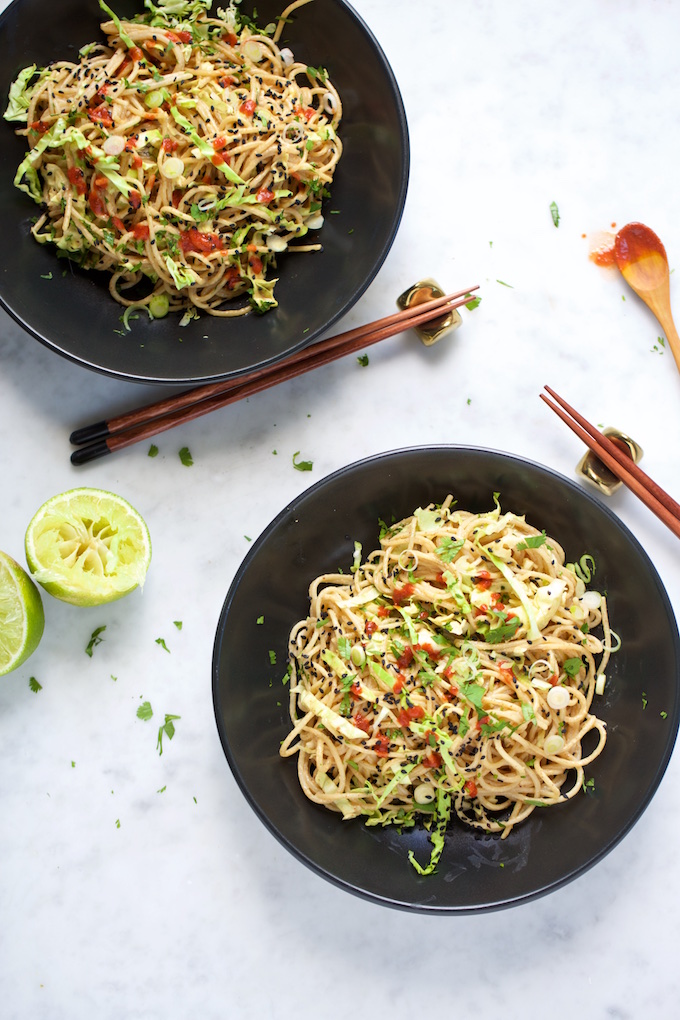 Quinoa noodles with almond butter sauce
Ingredients
1 1

lb

quinoa noodles

regular noodles or spaghetti

1/4

cup

tamari sauce

1/4

cup

tahini

1/4

cup

almond butter

2

tablespoons

white rice vinegar

2

tablespoons

lime juice

2

tablespoons

sesame oil

pinch of salt

For serving:

1/2

green cabbage thinly sliced

1/4

cup

black or regular sesame

1/2

cup

cilantro

1/4

cup

sliced scallions
Instructions
Cook pasta following the directions on the package, when done, drain and rinse with cold water. Set aside.

Mix the almond butter, tamari, tahini, vinegar, lemon juice, sesame oil and salt in a bowl until well integrated. Taste for seasoning and adjust if necessary. It can be a bit salty, but it will balance out when the pasta is added.

Add to the pasta and finish it out with the rest of the ingredients.
Notes
The green cabbage, cilantro, scallions and sriracha sauce are optional. But it will take the dish to another level, so I highly recommend them.
information
Nutritional information of this recipe is only an estimate, the accuracy for any recipe on this site is not guaranteed.
This recipe was first published on March 2016.