Ramekins filled with lentils and topped with potato and cauliflower puree with garlicky olive oil. Delicious and kids approved.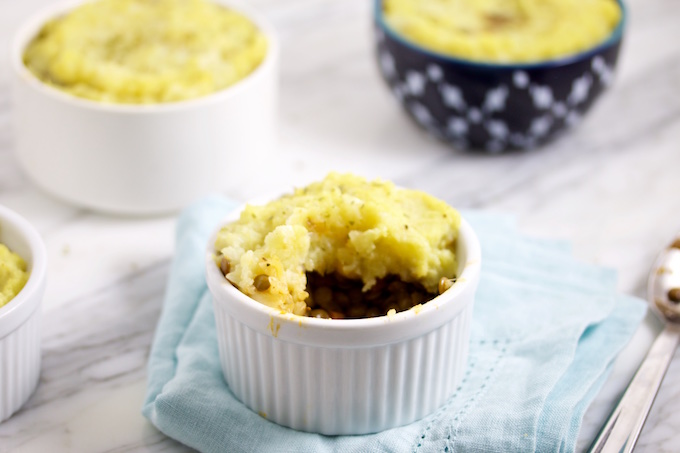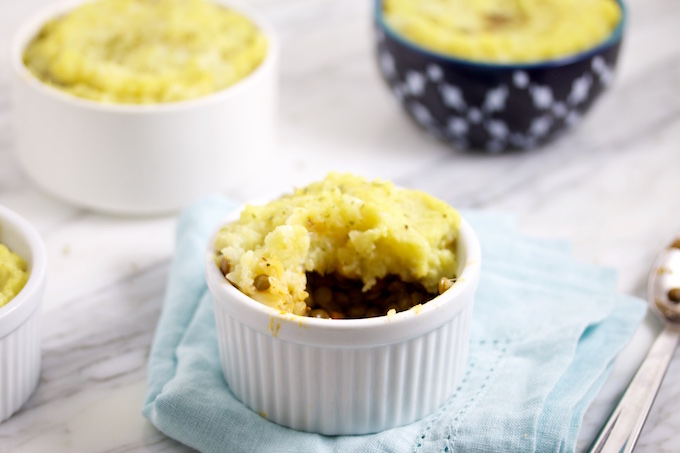 I do not know where to start today, normally I publish two or three recipes a week. I had this recipe planned for last week and it just didn't get out ??!!
I planned and planned my week and it went by so fast ir was crazyyyyy!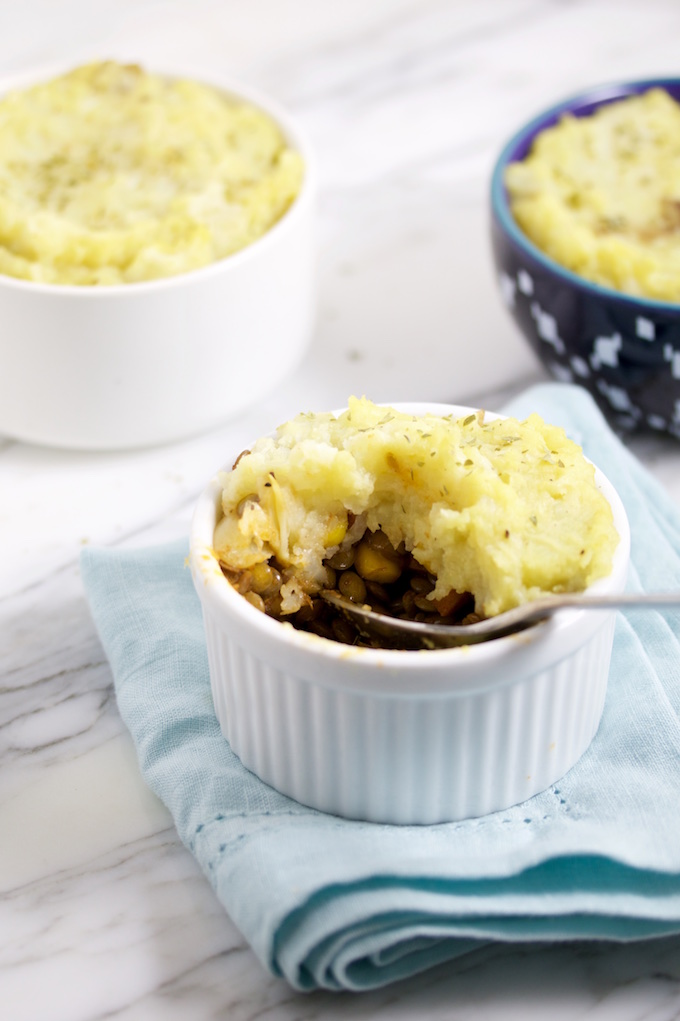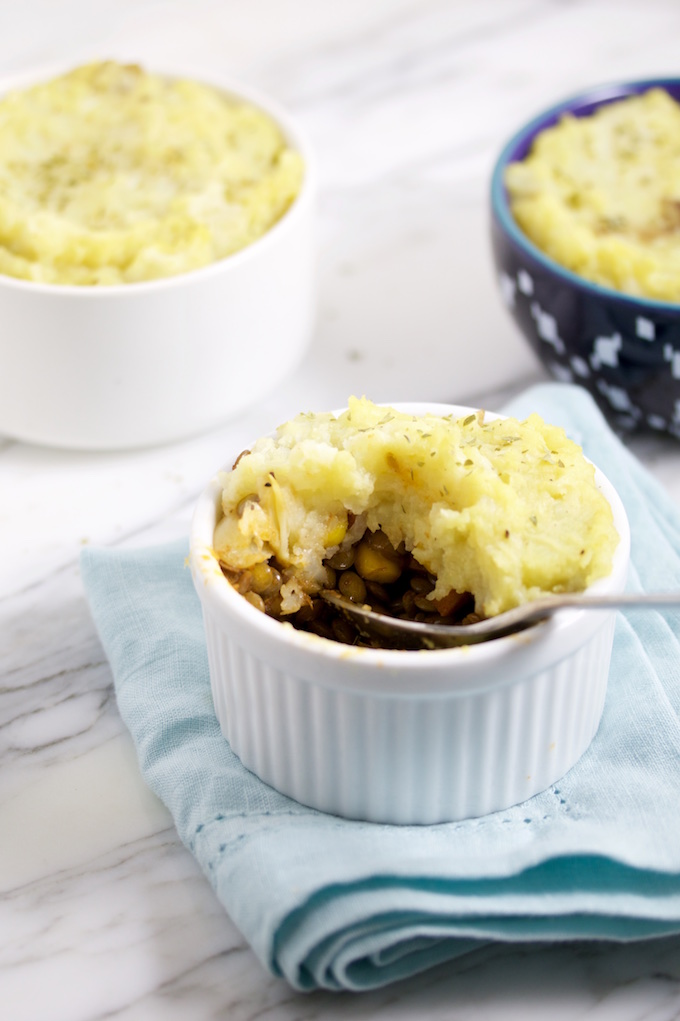 But this time is different, I'm happy. I just got back from Washington.  And I'm speechless, I have no words to thank all of the things that  LATISM did for me. I learned a lot and felt very pampered and made great new friends.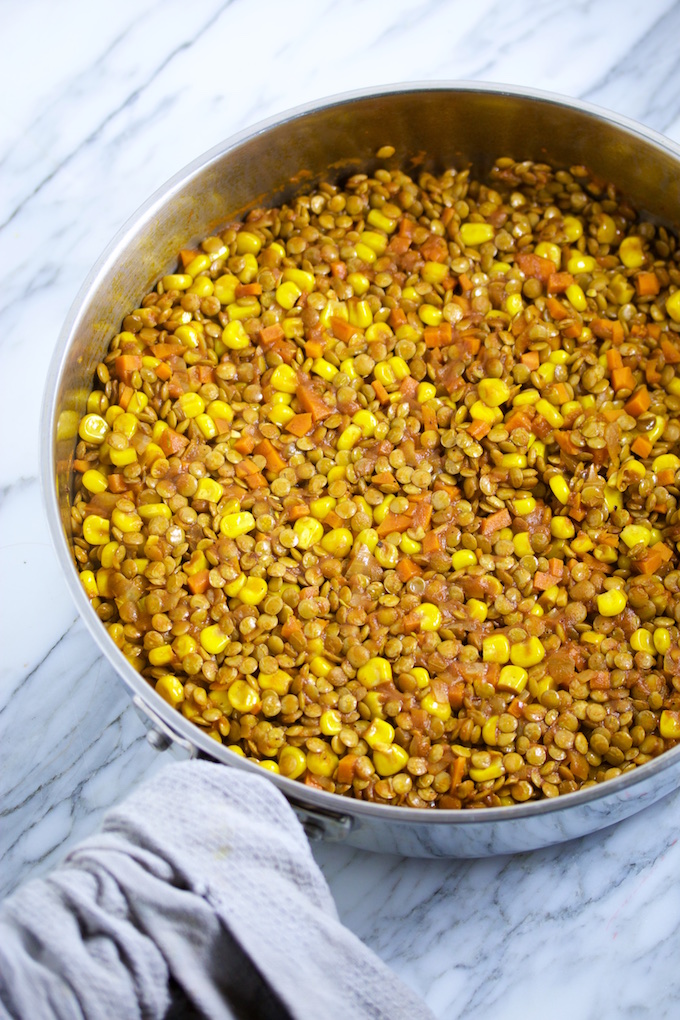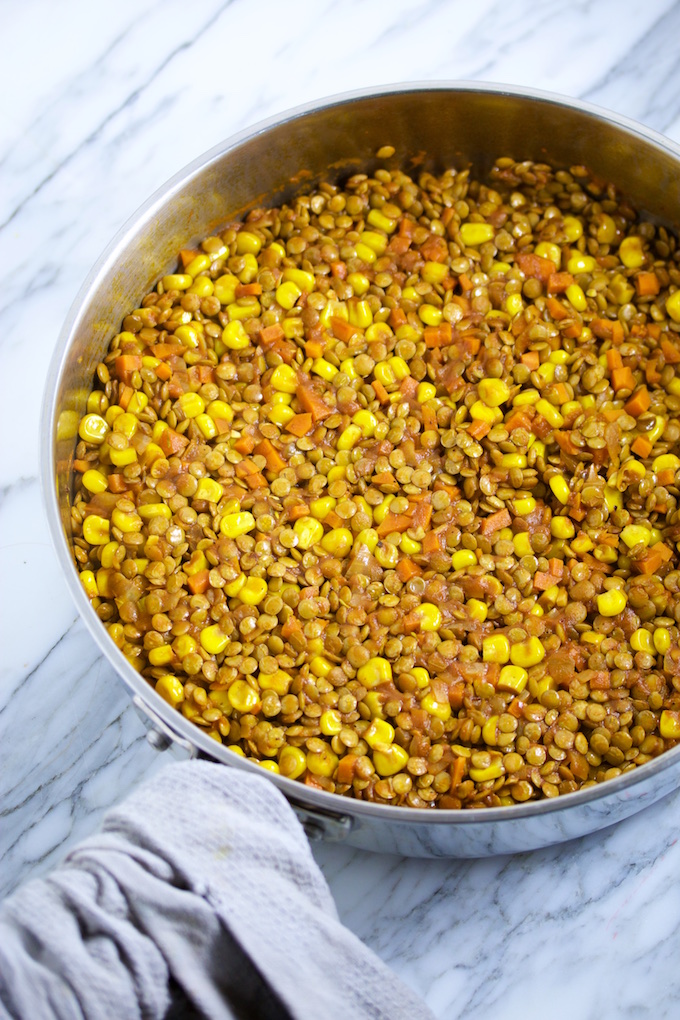 I met a lot of people super focused with their cause, people, that every step of the way is making a difference in their community. I learned that being part of something and working all together we can truly change the world. I'm fighting for real food, real food in schools in homes and all around. I want health and energy, nutritious food.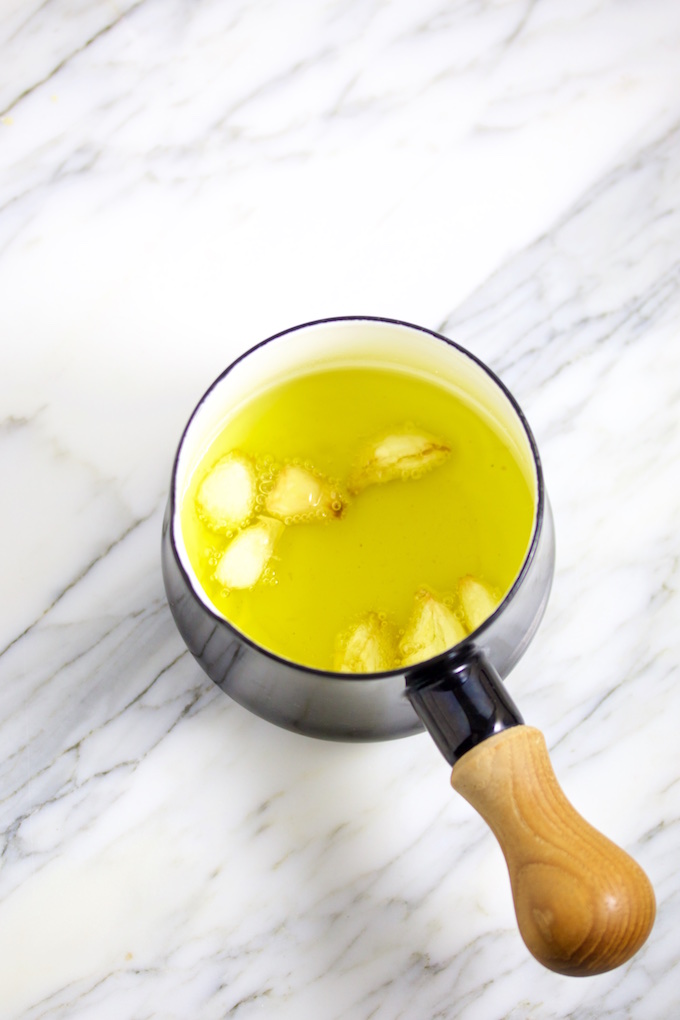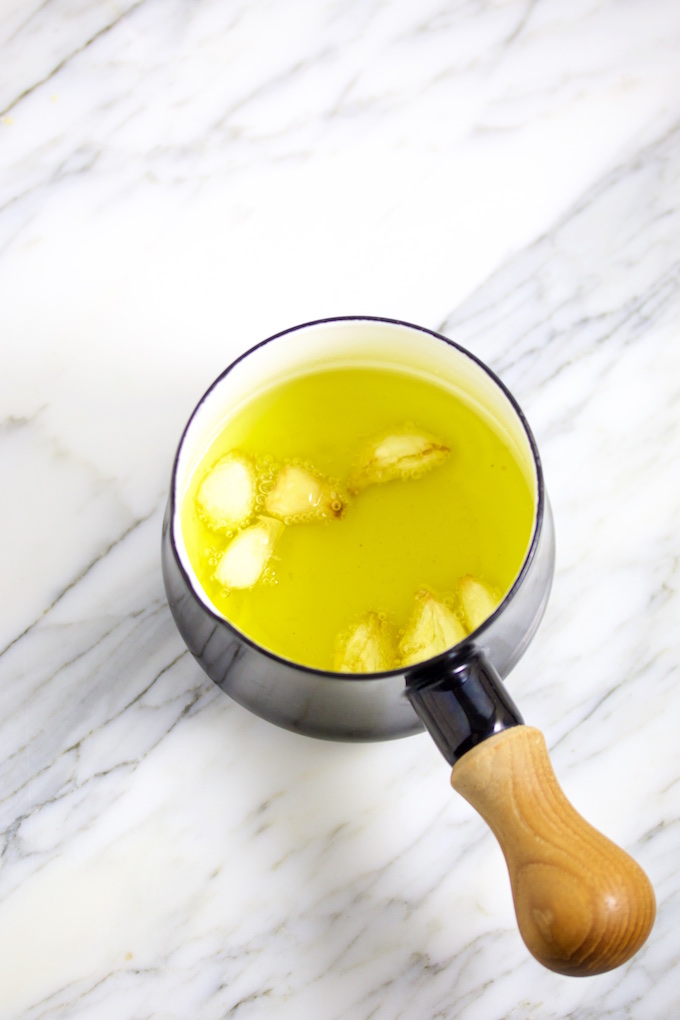 In this conference, I had the opportunity to meet some people that work in the government and talk to them about my mission. I also met people that work in Disney and learned about all the good things they have done for all of our children's health. The best news is that they broke agreements with fast food companies and they are starting to introduce super healthy meals in their parks.??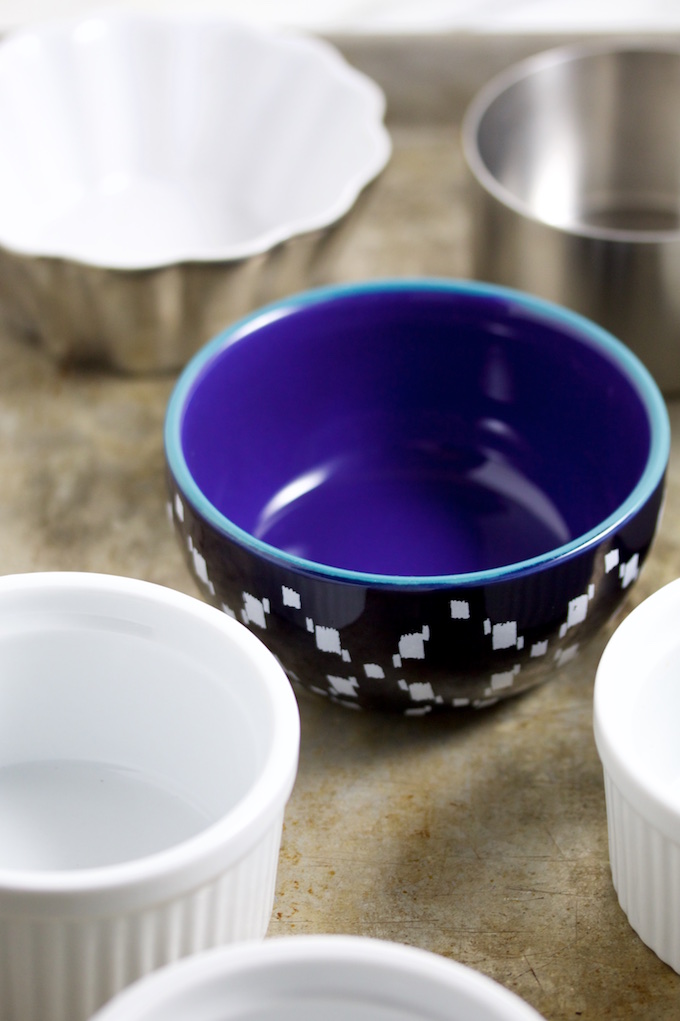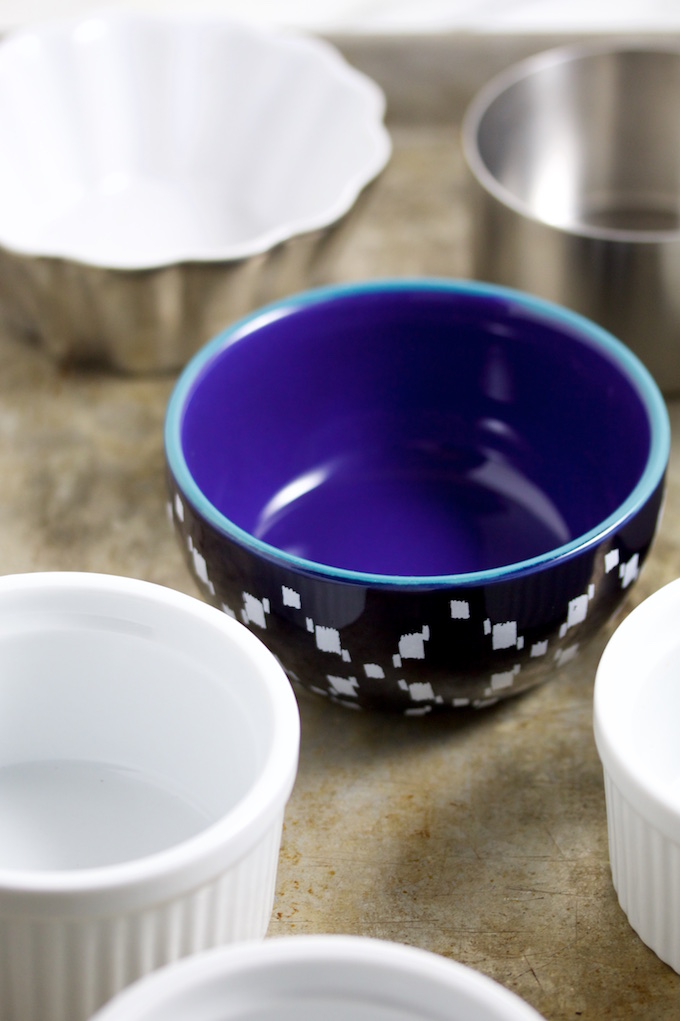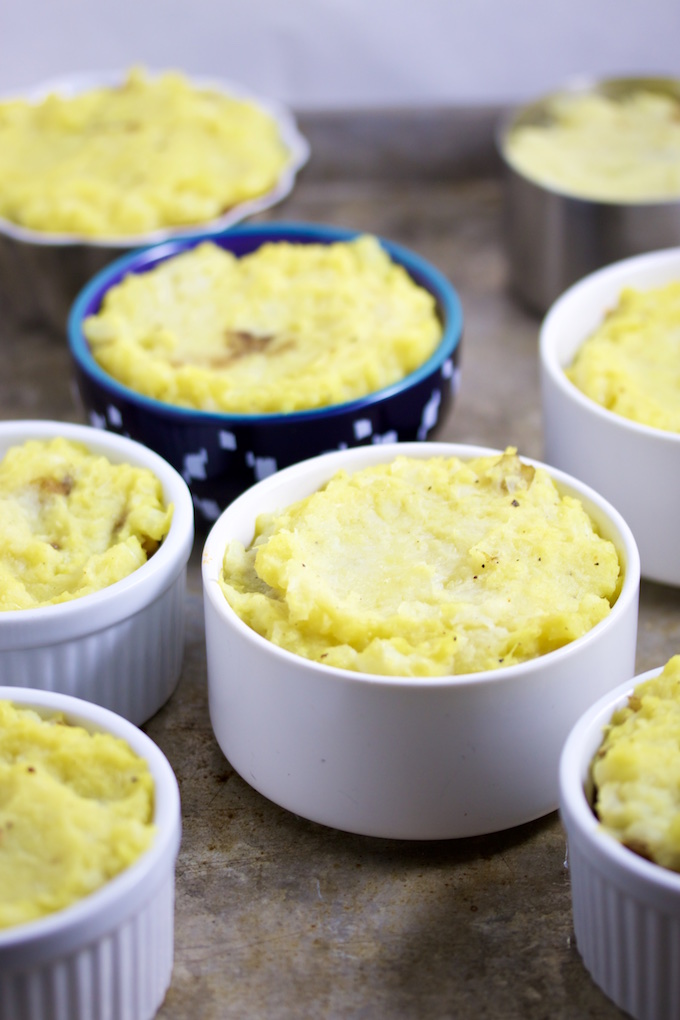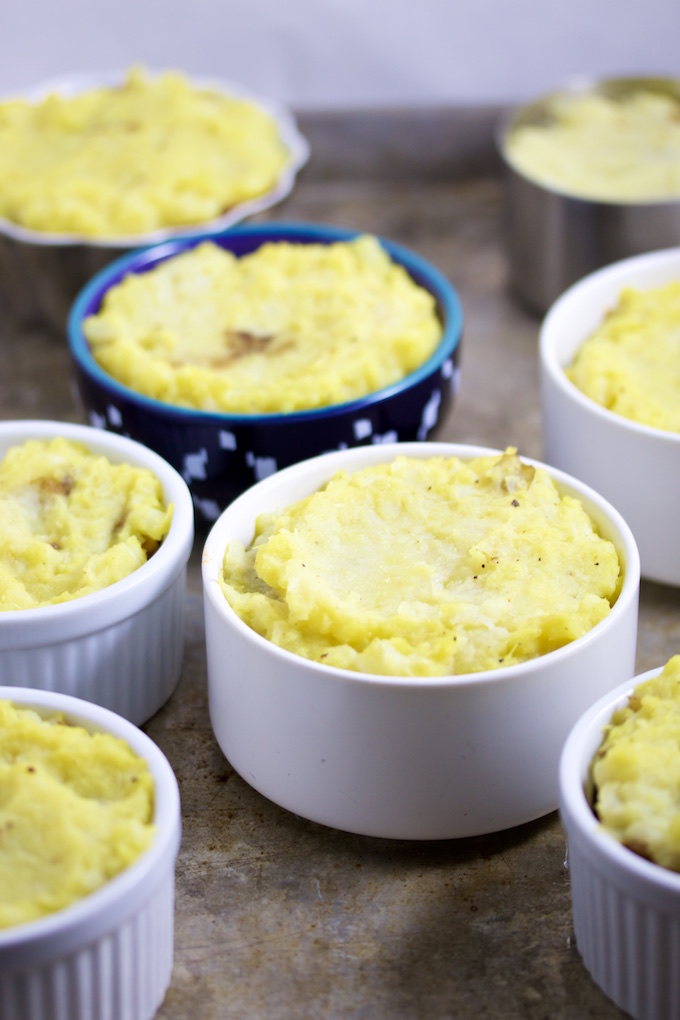 I also had the opportunity to talk to people from Google, Toyota, J&J, Phone2Action and Univisión. All of this companies are eager to help the latin community in education, science, innovation, health,…. It was a super positive experience and I will be forever grateful.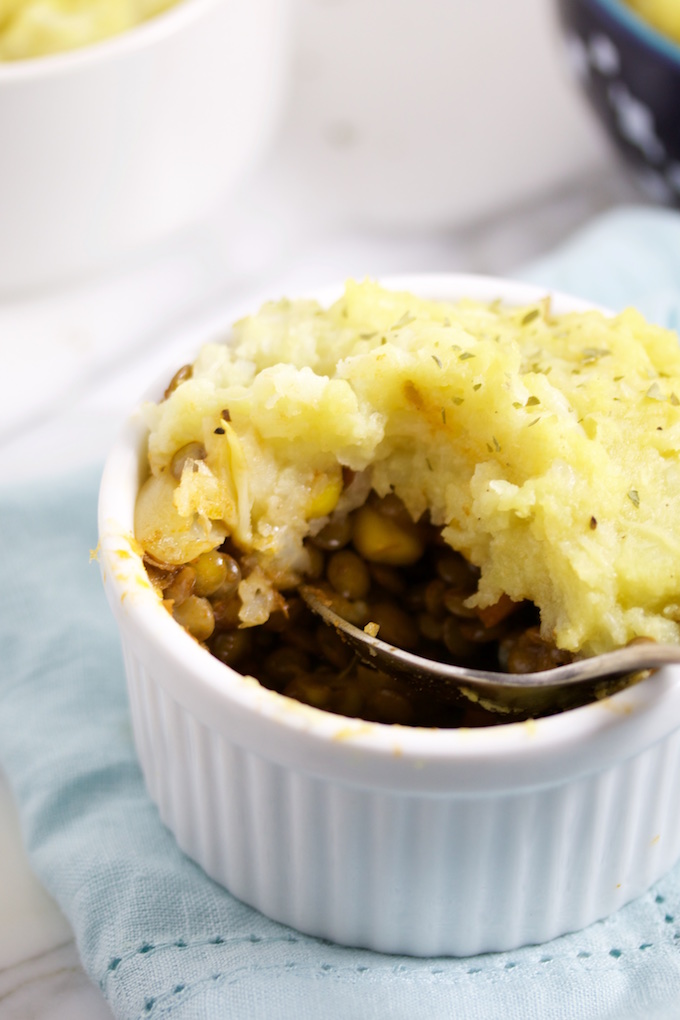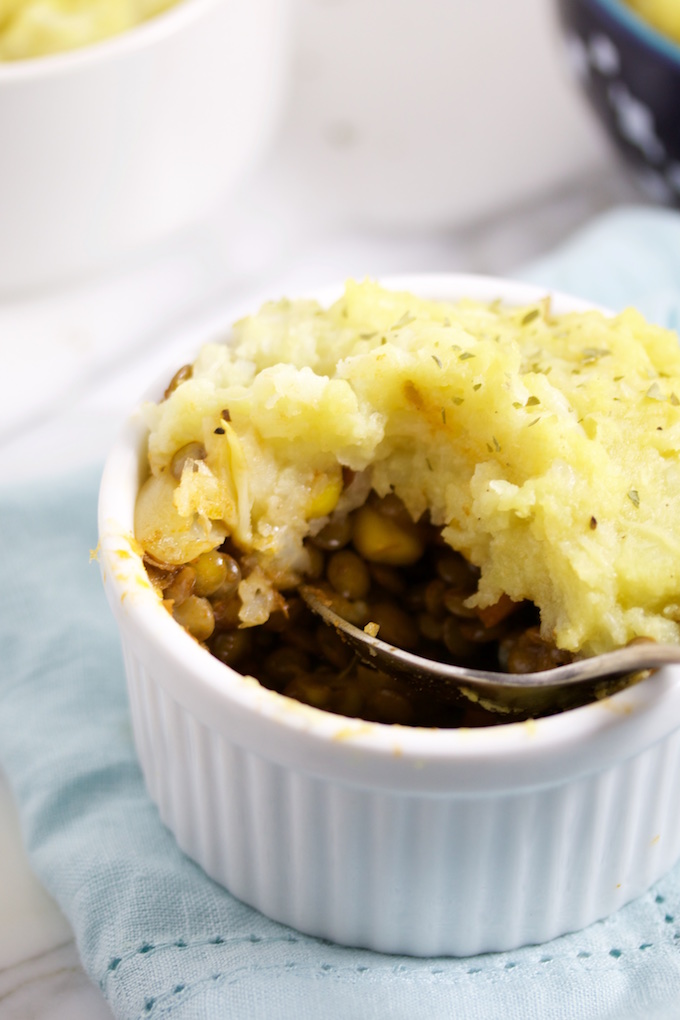 But most important is that I come with tons of energy and good ideas to continue publishing recipes and with each one of them to try to improve our health, our lives and our children's future.
Here is this recipe, it is delicious and just what you crave for when the cold weather starts. You can do it with mashed potatoes or mashed potatoes and cauliflower like me. Cauliflower makes this lightweight mash, fluffy and delicious without using milk or cream.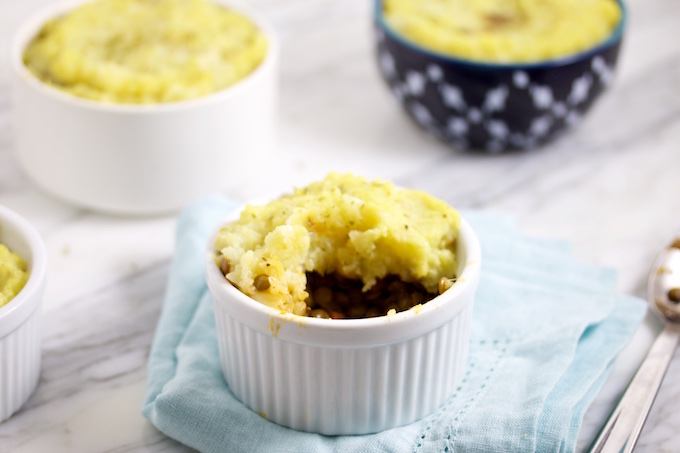 Ramekins filled with lentils and topped with potato and cauliflower puree
Ingredients
1

large potato in chunks

1

head cauliflower cut into large pieces

2

cups

water

1/4

cup

olive oil

6

cloves

garlic

1/2

teaspoon

salt

freshly ground black pepper

2

tablespoons

nutritional yeast * Optional

yeast

For the lentils:

2

tablespoons

olive oil

1

cup

onion into small cubes

2

garlic cloves

minced

1

tablespoon

tomato paste

11/2

cups

lentils

1/4

teaspoon

thyme

1

bay leaf

2

<g class="gr_ gr_184 gr-alert gr_gramm Punctuation only-del replaceWithoutSep" id="184" data-gr-id="184">carrots

</g> diced

1

cup

<g class="gr_ gr_181 gr-alert gr_gramm Grammar multiReplace" id="181" data-gr-id="181">frozen</g> corn

3 1/2

cups

water

1

teaspoon

sea salt

freshly ground black pepper to taste
Instructions
To make the puree, add the potato and cauliflower in a pot with lid and water. Leave Until the vegetables are completely tender.

Meanwhile, in a saucepan add the oil and heat without boiling. When you see this super hot add the garlic and leave Until completely browned.

Drain the vegetables and put the food processor, press Until give soft, add oil and garlic, brewer's yeast and season with salt and pepper. Test, Which is rich and Set Aside.

For the lentils in a saucepan put the olive oil to medium low heat. Then the onion is translucent and When you add the garlic. Leave for three minutes Until you release the smell, there add the tomato paste and stir Until It Changes Constantly color.

Add the lentils and water, put the aromatic herbs, <g class="gr_ gr_177 gr-alert gr_gramm Punctuation only-ins replaceWithoutSep" id="177" data-gr-id="177">salt</g> and pepper. Cover and simmer lentils Until missing <g class="gr_ gr_176 gr-alert gr_spell ContextualSpelling ins-del multiReplace" id="176" data-gr-id="176">tantito</g> them to be ready. Add the vegetables and check salt and pepper.

Czech it is not going to end the water before the lentils are tender. If They start to dry slowly <g class="gr_ gr_175 gr-alert gr_spell ContextualSpelling ins-del multiReplace" id="175" data-gr-id="175">Tantita</g> adds more water until done.

To assemble the ramekins:

Preheat oven to 350 degrees.

In each ramekin put the lentil stew, more or less full 3/4 of the mold. The other quarter <g class="gr_ gr_172 gr-alert gr_gramm Grammar multiReplace" id="172" data-gr-id="172">fill</g> it With the puree.

Until Put in the oven golden brown lentils puree and hot.
Notes
The mashed potatoes you can do just crushed potatoes and cauliflower, you do not need food processor.
Brewer's yeast, gives a taste more or less Parmesan, gives a fuller flavor to mashed.
This recipe can do in individual ramekins or a large one.
The good thing about this recipe is that you can prepare before and put in the oven when you will need.
information
Nutritional information of this recipe is only an estimate, the accuracy for any recipe on this site is not guaranteed.