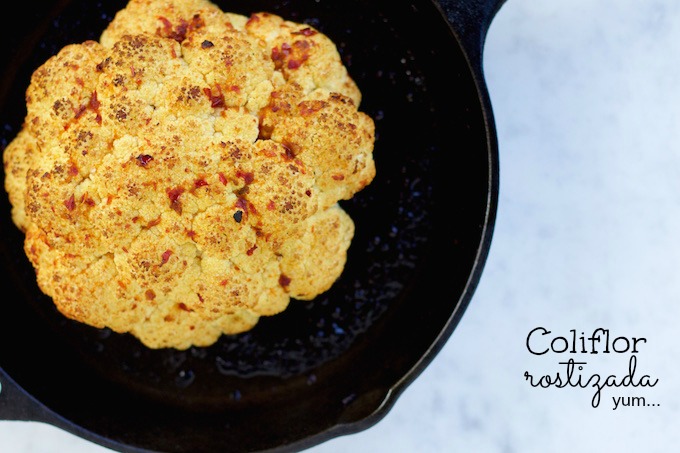 The text in the picture stands for roasted cauliflower. Anything that has to do with food makes me very, very happy. I declare myself a foodie nerd. I love buying food, cooking, trying food …. everything around it. It really makes me happy and especially when my photos can show more or less the steps of a recipe or the end result.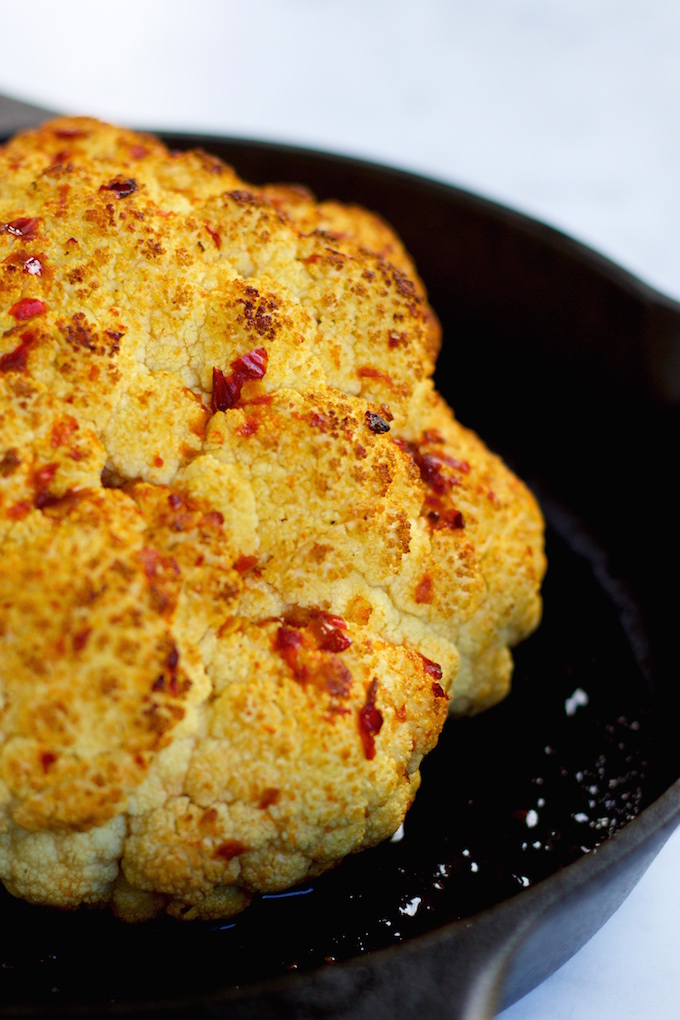 My children and Sergio run when I try to show them my pictures, I know my pics are about spinach, apples, cauliflower, etc. and they are not as crazy for food as I am. I usually take more than 100 photos and for each recipe I share. I takes me a lot of time to make up my mind with picture will be better, there are some photos that are scary, but I feel others just nail my idea.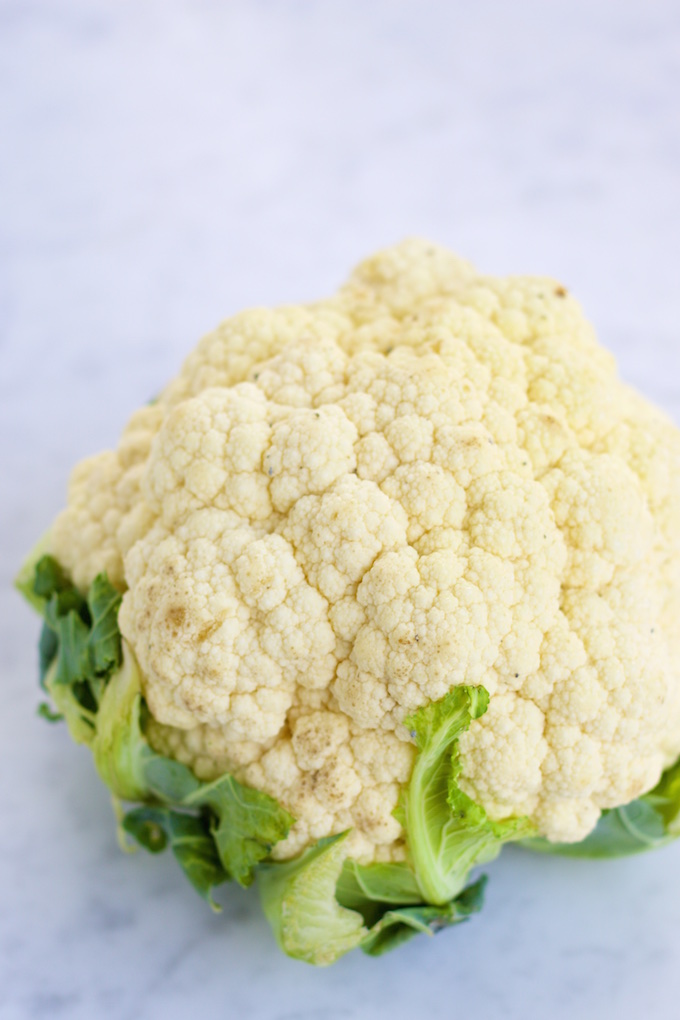 I think the photo session nail it, and I´m sure I almost convinced you to try it. I love everything about this recipe, to prepare it, to photograph it and of course eating it. Who knew that a vegetable, that when I was a kid was normal and simple, and suddenly became so famous.
Today in my Facebook page I shared an infographic about its benefits and other ideas to prepare. Can you believe it that is full of vitamin C? Who knew, right? Not only lemons have vitamin C, that is why you have to eat all kinds of vegetables.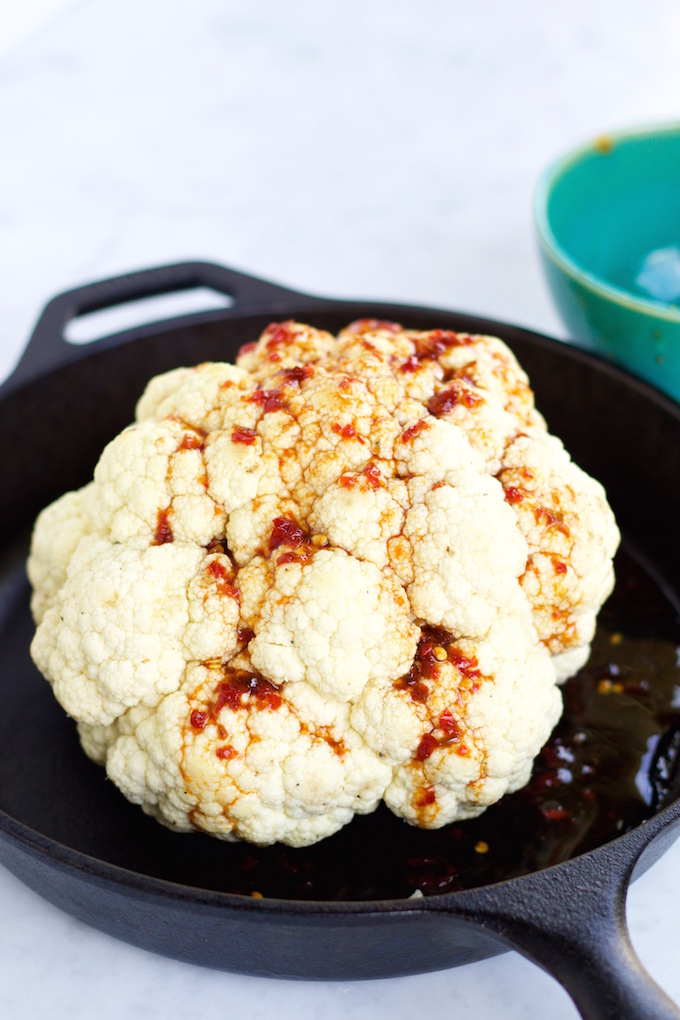 This recipe is so easy to do, just mix 5 ingredients, preheat the oven and prepare cauliflower.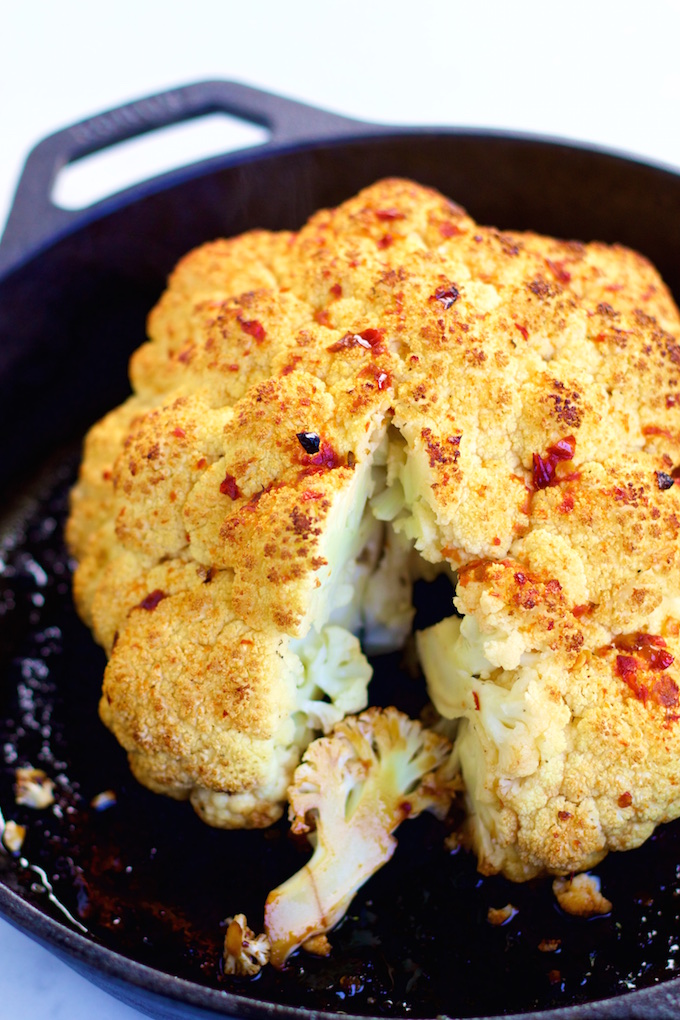 I like to do it on a cast iron skillet (affiliate link), but can prepare it in any dish you can put in the oven and then bring to the table. The sauce that forms at the bottom is a delight … Here is the recipe and hope you like it, if you do please share it. In the bottom of the post there are buttons that make it very easy to share.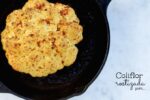 Roasted cauliflower
.Baked Cauliflower bathed in chili sauce, soy and maple syrup.
Ingredients
1

cauliflower

2

tablespoons

avocado oil or other neutral tasting oil you like to use

1

tablespoon

toasted sesame oil

1

tablespoon

soy sauce or tamari sauce

1

tablespoon

maple syrup

1

tablespoon

sambal Oelek or other chili paste
Instructions
Preheat oven to 450 degrees.

With a paring knife or other small knife begin to cut the cauliflower greens. Cutting one at a time until you reach the heart of the cauliflower. Being careful not to cut more than needed, take away the heart (the thicker stem).

Put on the skillet or pan you will use with cut part down.

Mixing the remaining ingredients, cover the cauliflower with that mixture. Make sure all is well covered, use your hands to cover it very well and add the mix everywhere.

Put it in the oven for about 30 min. or until the top is golden and when pinched with a knife it is soft.
Products used in recipe (may contain affiliate links).