For sure this summer I will be hosting one soccer party, hopefully, more.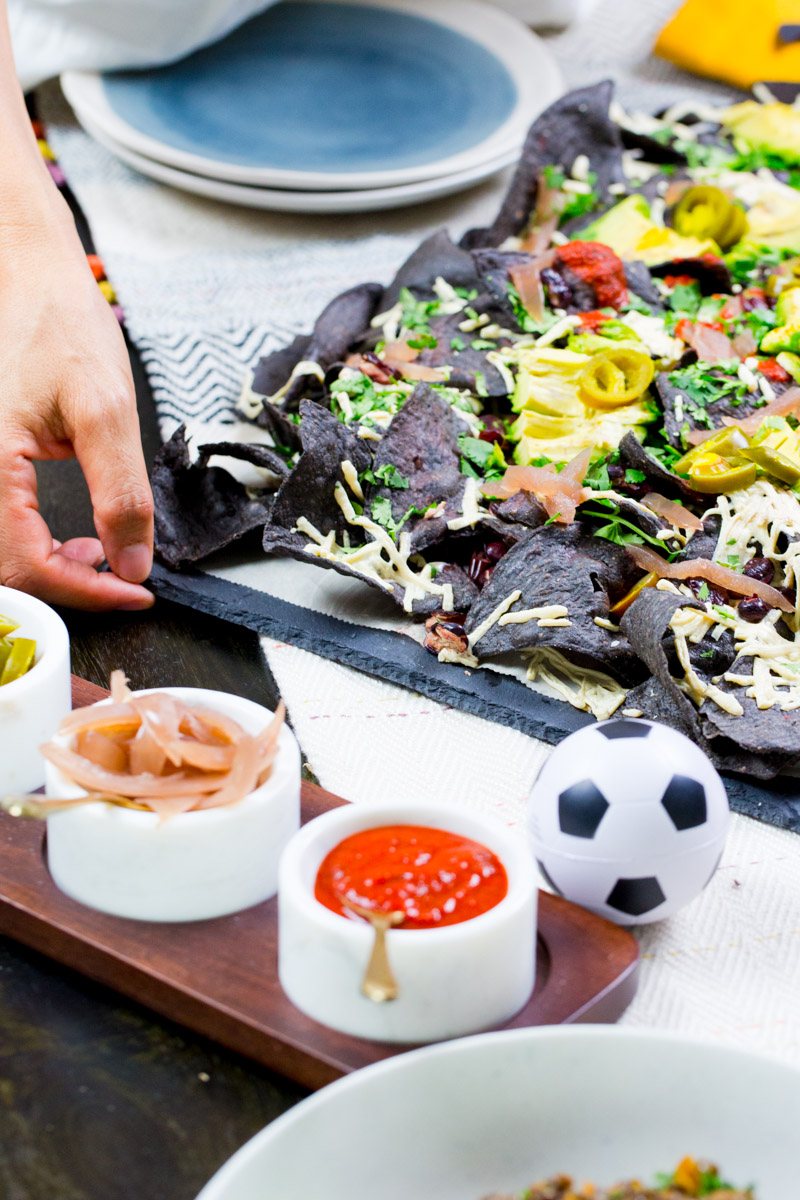 This post is in collaboration with Cost Plus World Market and #WeAllGrow Latina Network. Thank you for supporting the brands that I work with.
At home, we could not be happier. This summer is the biggest global soccer championship! As I have told you many times, my three children play soccer. I spend my days driving from one soccer field to the other, from one soccer practice to another, and during the weekends I watch a minimum of 3 soccer games.
I love it; I love soccer, I love watching my kids play but most of all I love watching them leave the field with a huge smile on their face.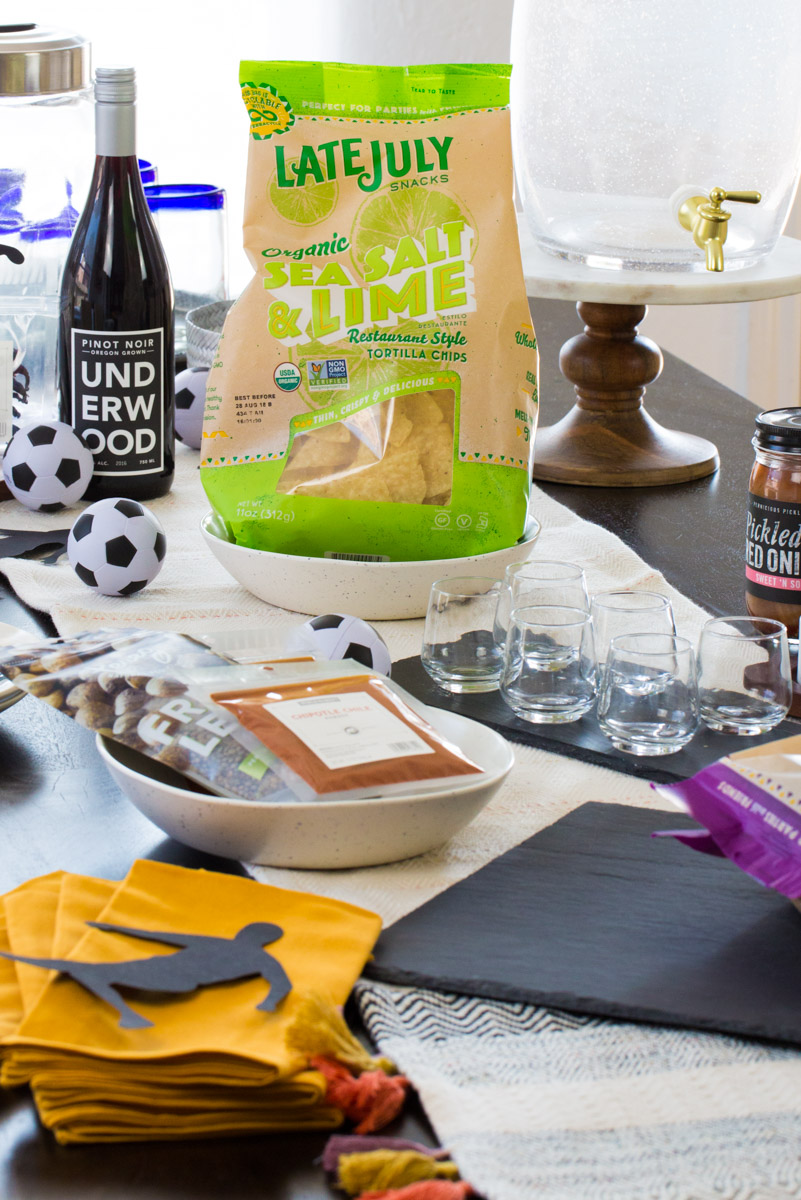 This year, as the world celebrates soccer, we are the most excited about the soccer party we are hosting during the summer. Not sure if it is going to be just one soccer party. My kids have requested one each time Mexico plays. The truth is that I'm always happy to host and I've gotten pretty good at it. Here is how I organize myself to host successful parties:
First I make a list of the food I want to serve depending on the time, the day and theme of the party. For this gathering, SOCCER is the theme, but also Mexico. So the decoration and food were made with my country in mind.
Then I try to shop at stores that have EVERYTHING I need: Cost Plus World Market Katy, is my favorite.
When I get home… I put everything on the table and check if I have everything I need. I also like to see how the table will look, I like to see everything together. It also helps to set my cooking game plan.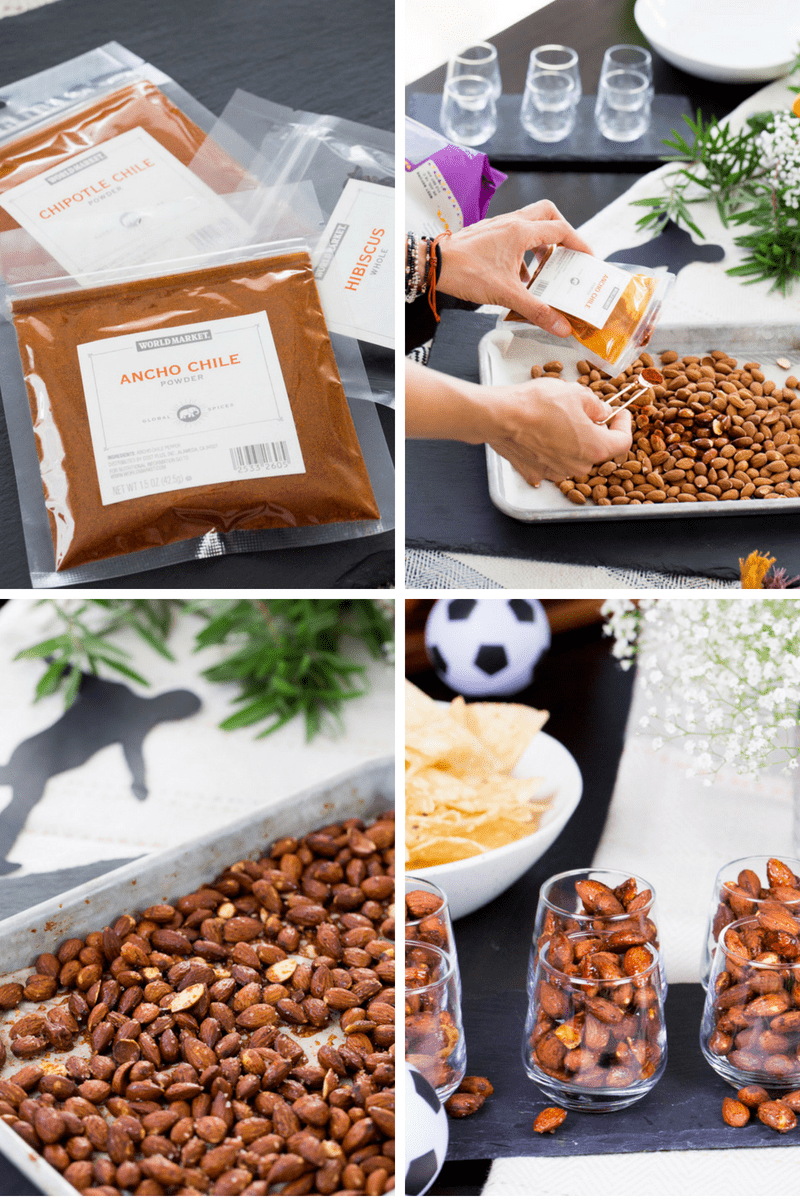 I love going to the Cost Plus World Market. In only one stop I get everything I need; from food to tablecloths, to napkins, plates, and glasses. It also inspires me to serve things differently, to try new flavors from another country or to decorate the table with new objects. For example, I made these almonds with the ground chili ancho, the maple syrup, and the avocado oil. I got all of these ingredients at Cost Plus World Market. Amazing, right??? I'm telling you, I buy EVERYTHING there. I even got these cute small glasses where I decided to serve the almonds. They look nice, right?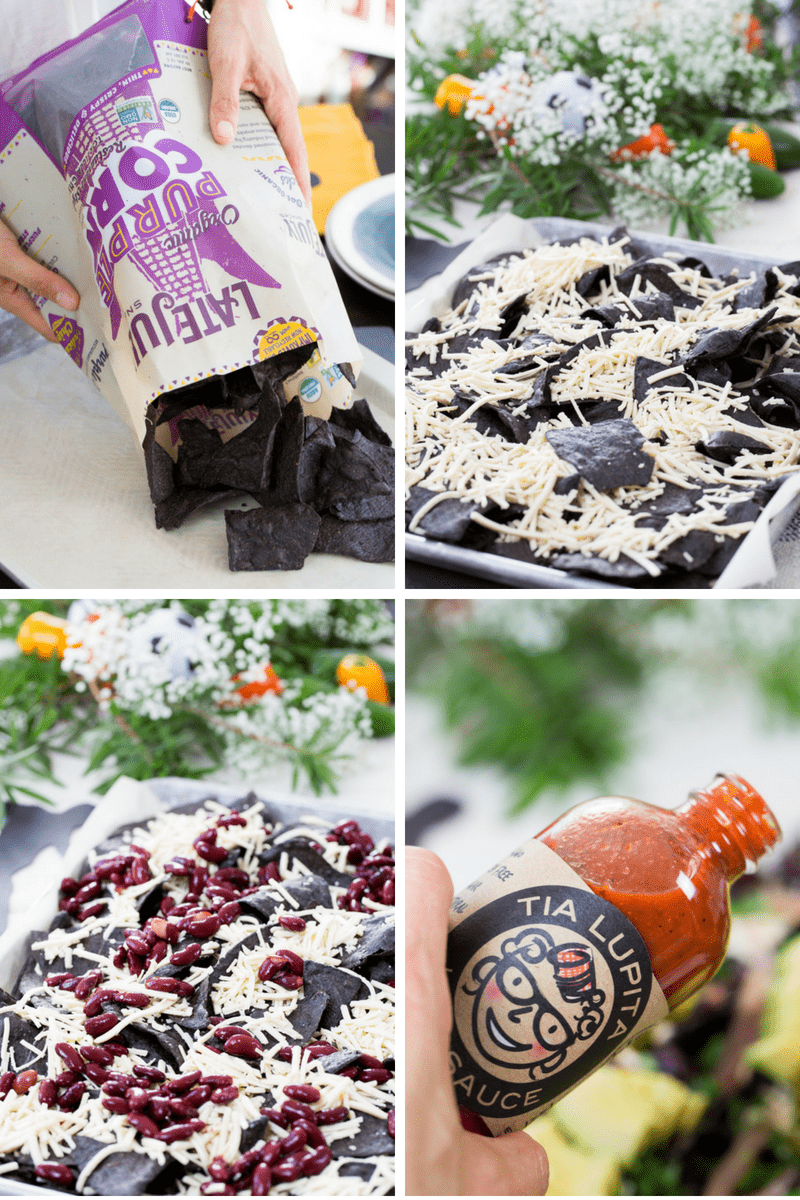 These nachos that my kids love are super easy to prepare and to eat . The only "must" is to buy good chips. The chips that I like the best are organic, and without GMO's, I use the Late July brand. And, yes, I also bought them at Cost Plus World Market.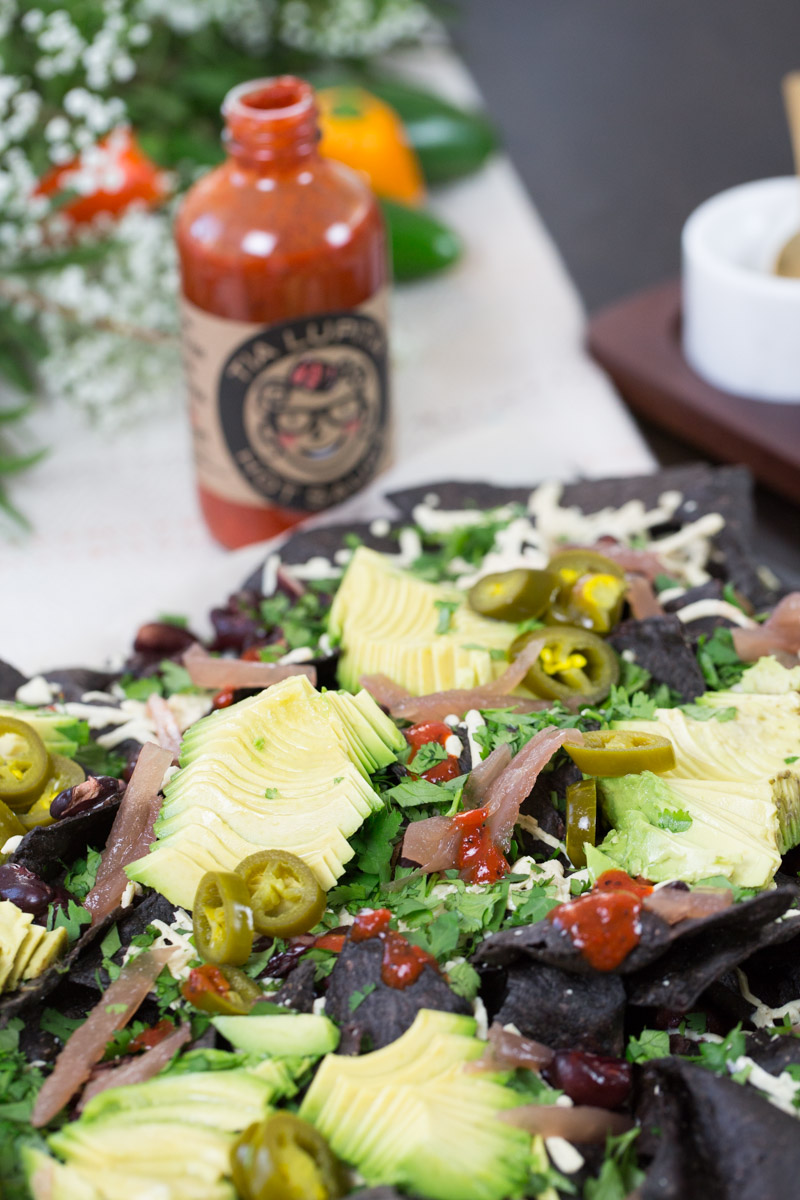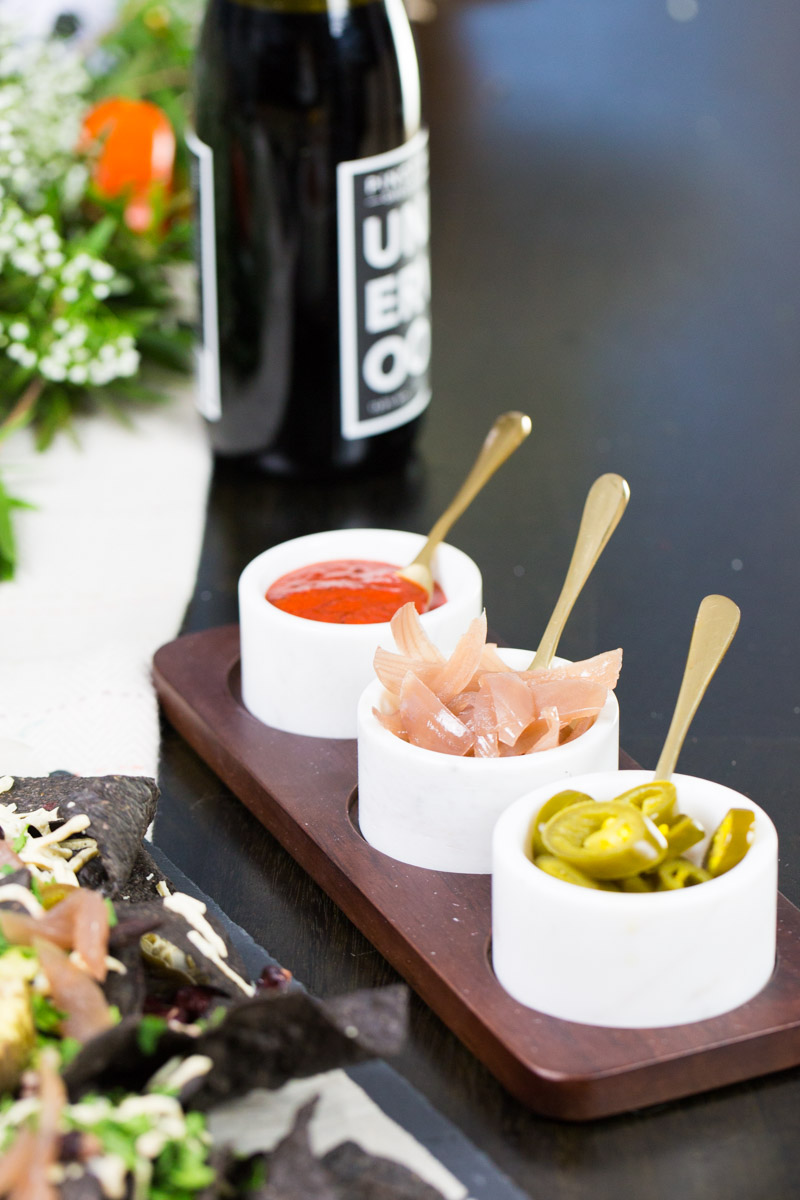 I prepared them with avocado, cilantro, a bit of sauce and pickled onions. But I always serve more toppings on the side so my guests can finish off their nachos as they wish. This makes everybody happy!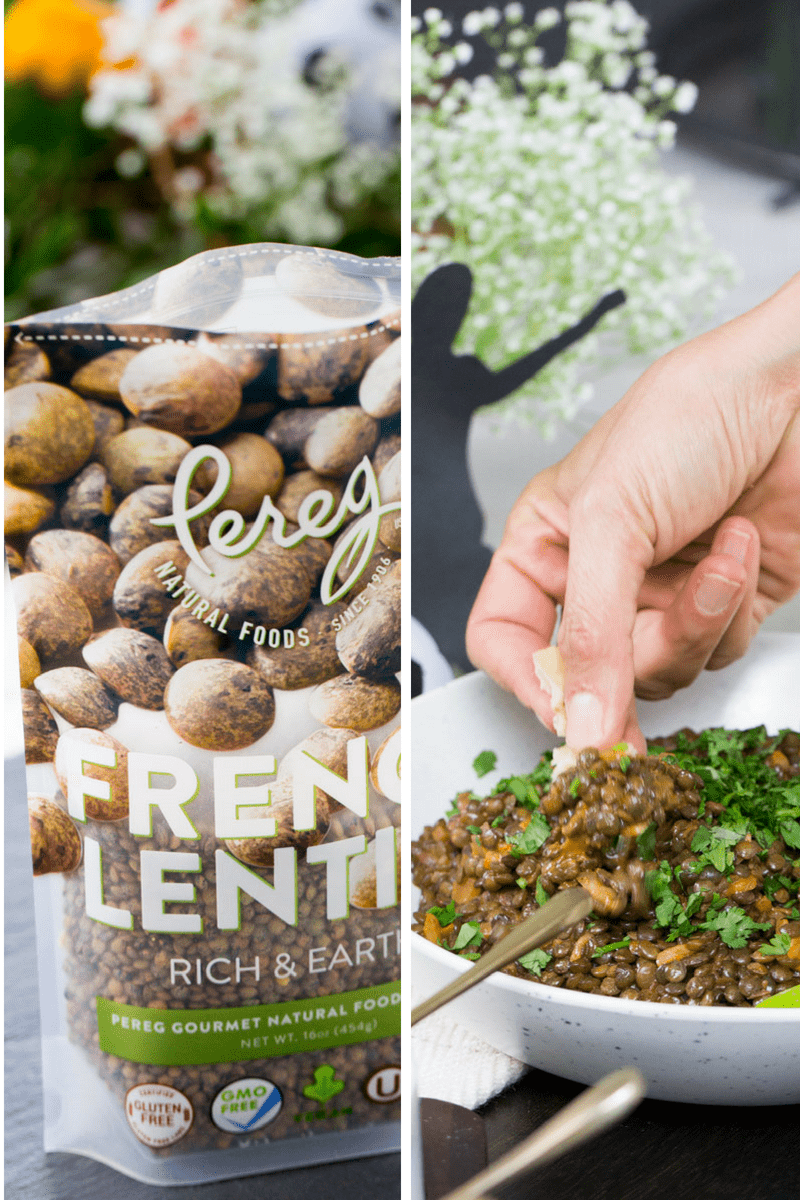 I also made a green lentil chipotle dip, which, like everything else, I bought in Cost Plus World Market. I served this dip on a dish that doesn't break so the kids could take it everywhere.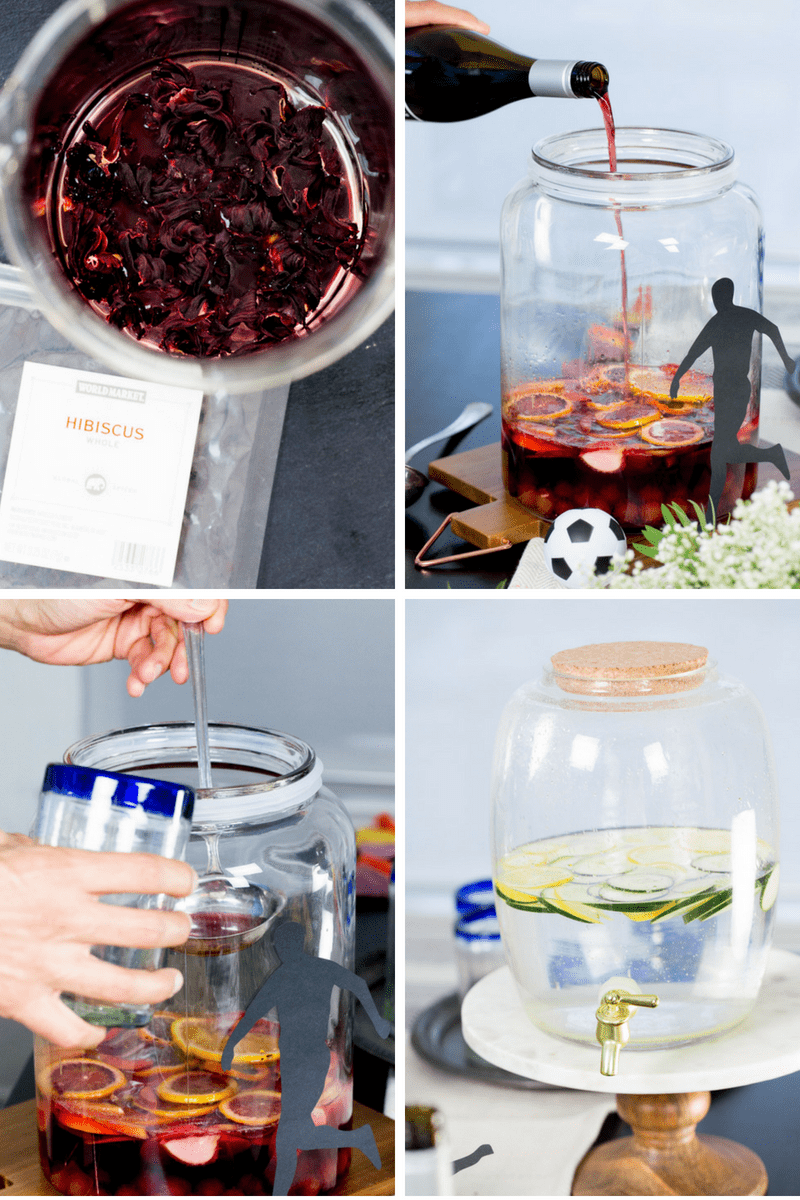 To drink, I made sangria with hibiscus tea, apple, grapes and orange and red wine. I also filled a water dispenser with spring water and added some lemon and cucumber slices. I bought the water dispenser and the giant cookie jar where I prepared the sangría in Cost Plus World Market.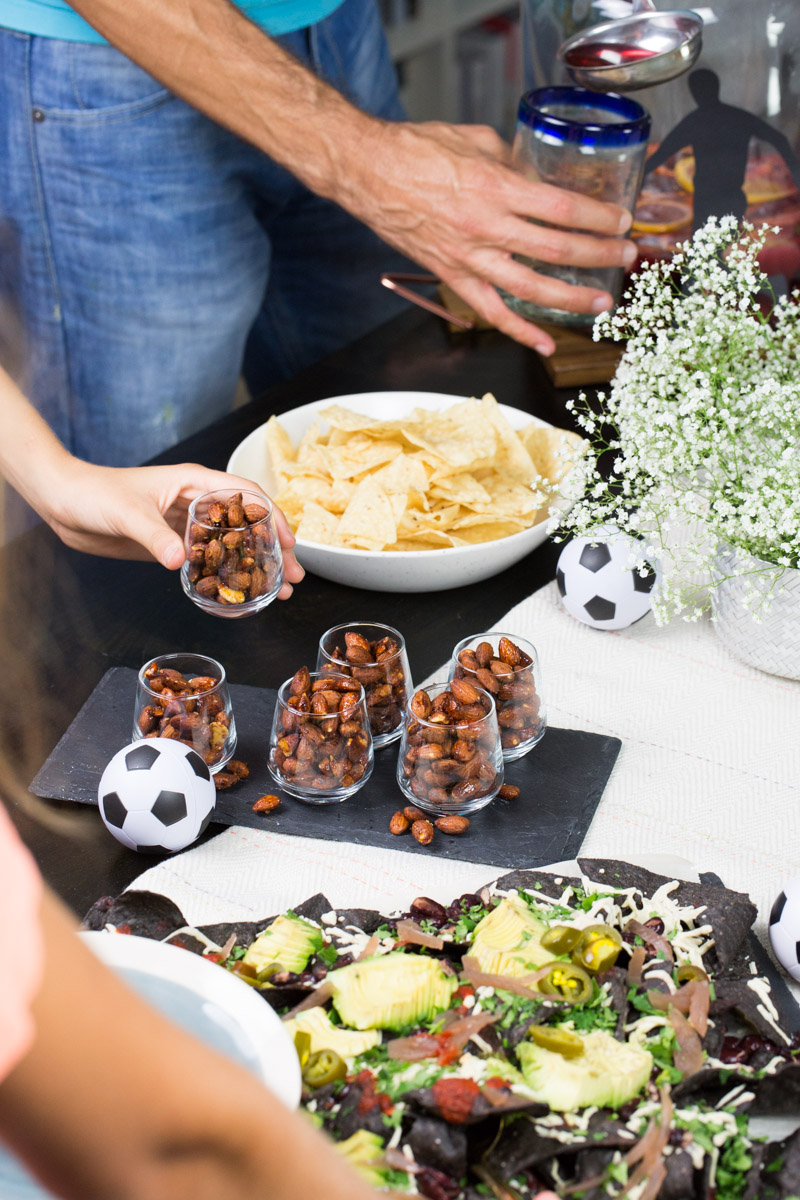 This was the official "warm-up party" of all the soccer parties to come. We are excited and with our fingers crossed routing for Mexico. We want to see our team in the finals. If this doesn't happen, I'll go to Cost Plus World Market and buy decoration and food from the country leading the championship. I know they have products from ALL over the world.
So here are the recipes for the
SOCCER PARTY
I made for my kids and loved ones. Remember that the most important thing is to enjoy our time together and have a good time.
Other products you can shop at Cost Plus World Market:
Table runner, cheese board, buffet napkins, marble dipping bowls, dinner plate