This post is also available in: Español
Thank you Cameron Hughes for sponsoring this post. Capture the celebratory spirit of the holidays, and toast to the season with Cameron Hughes wine!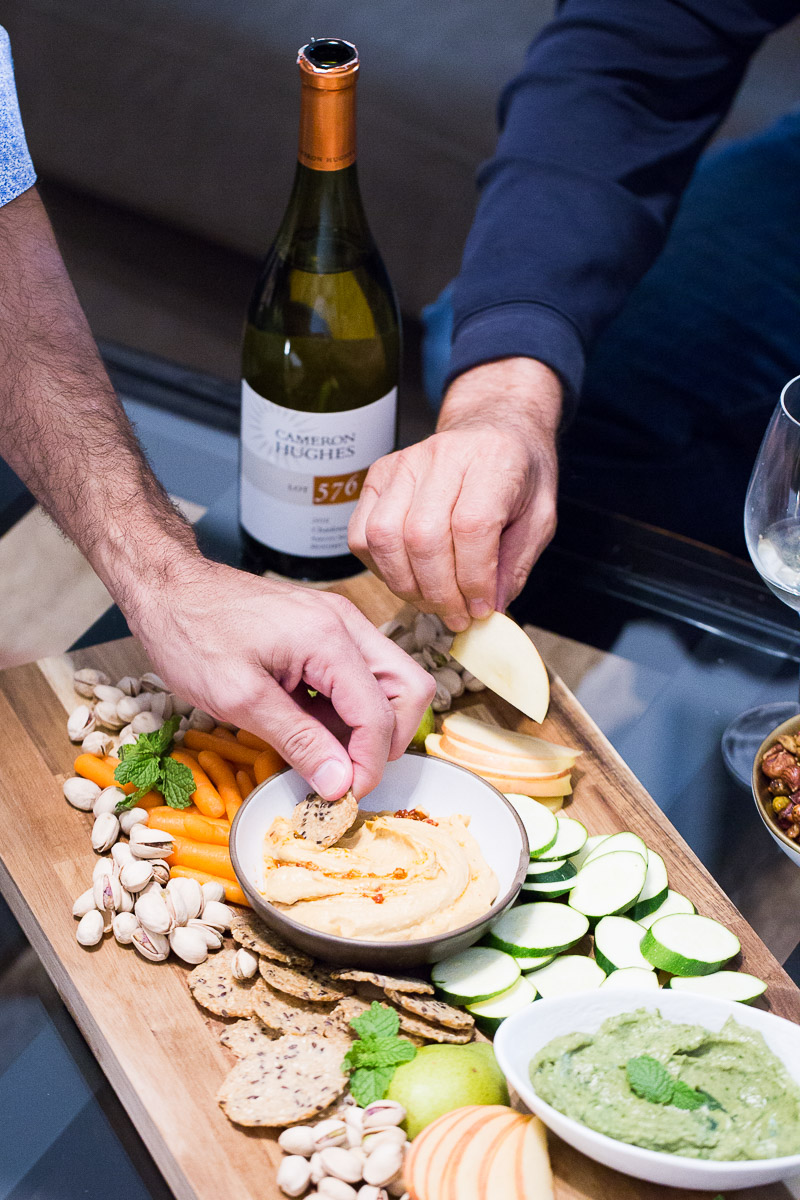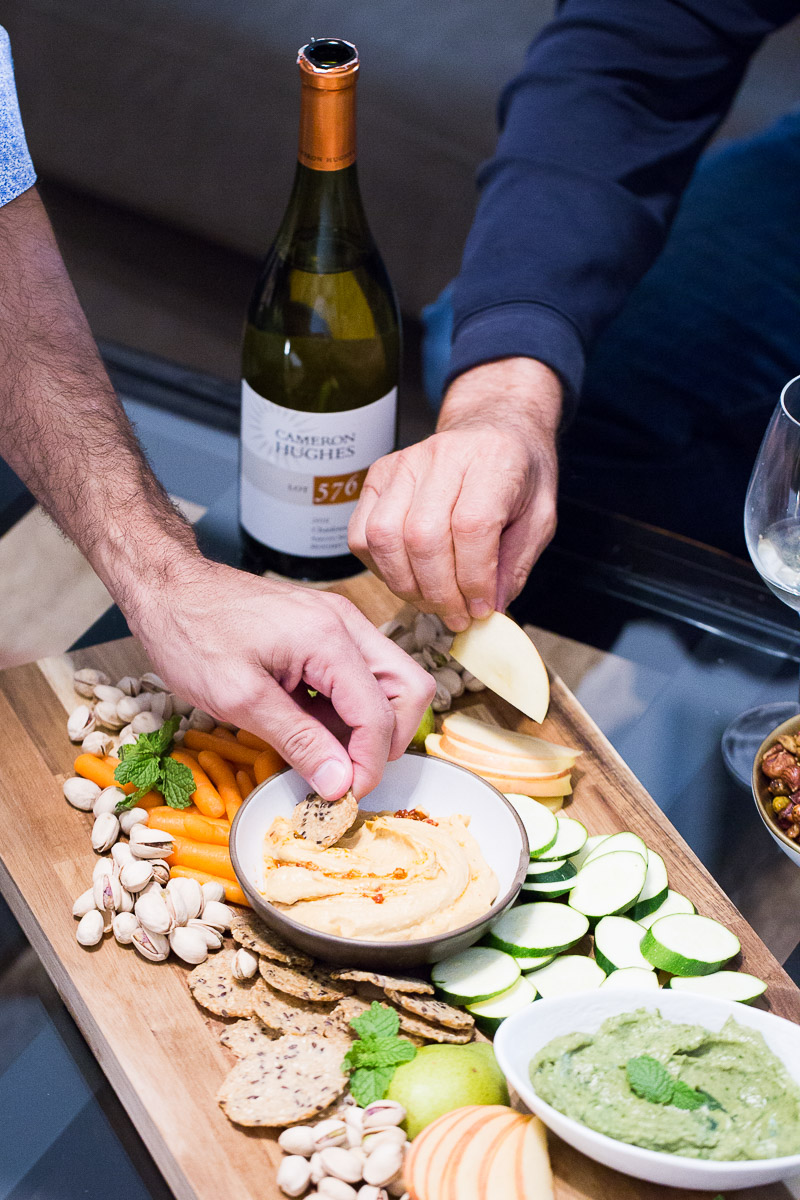 I just love this time of year; it's the perfect season to spend time with our loved ones and have a toast. It is funny though, with my crazy schedule and lifestyle, you would have thought that in the evening I just want to relax, take a bath and go to bed. But, the more things I have to do during the day the more that I enjoy having people over.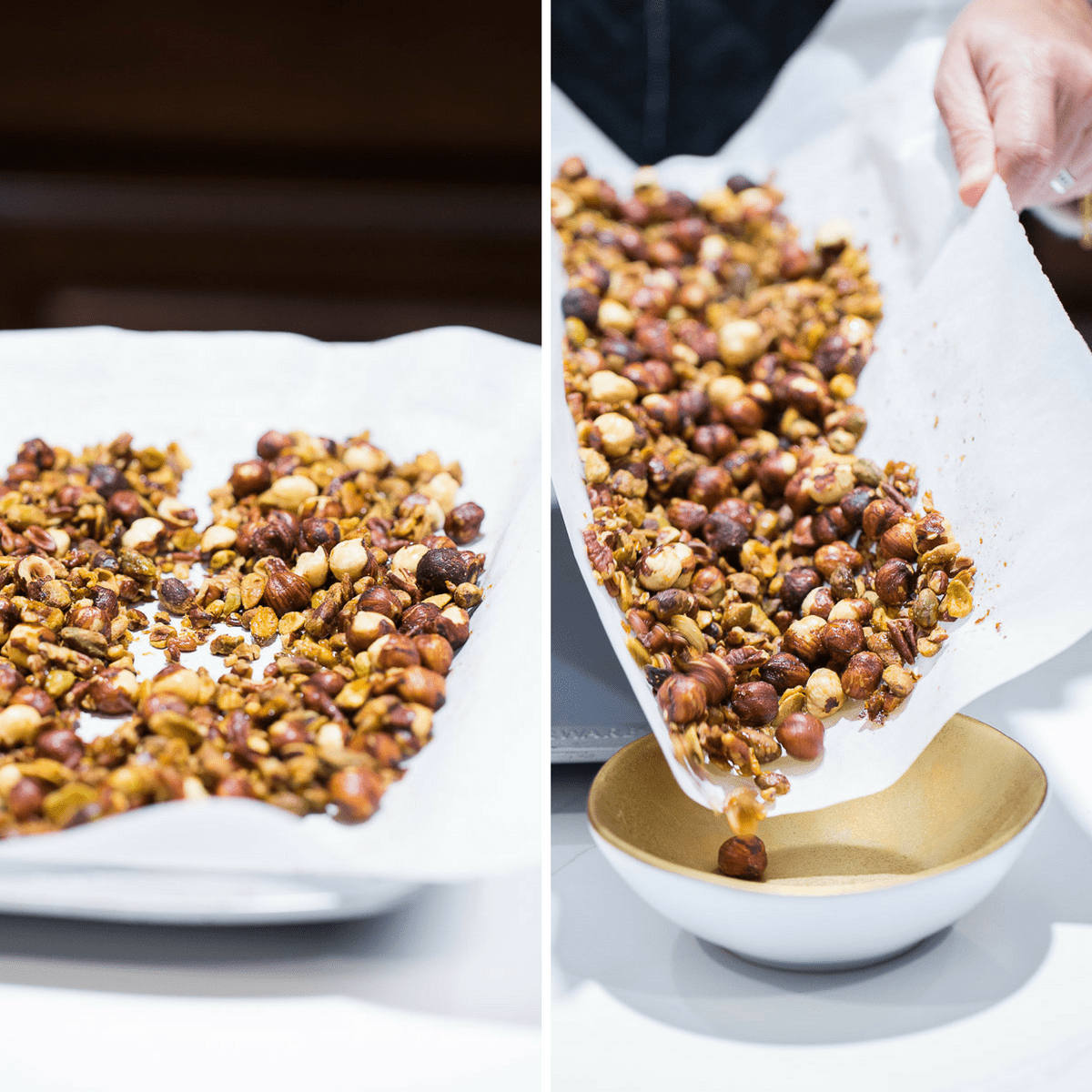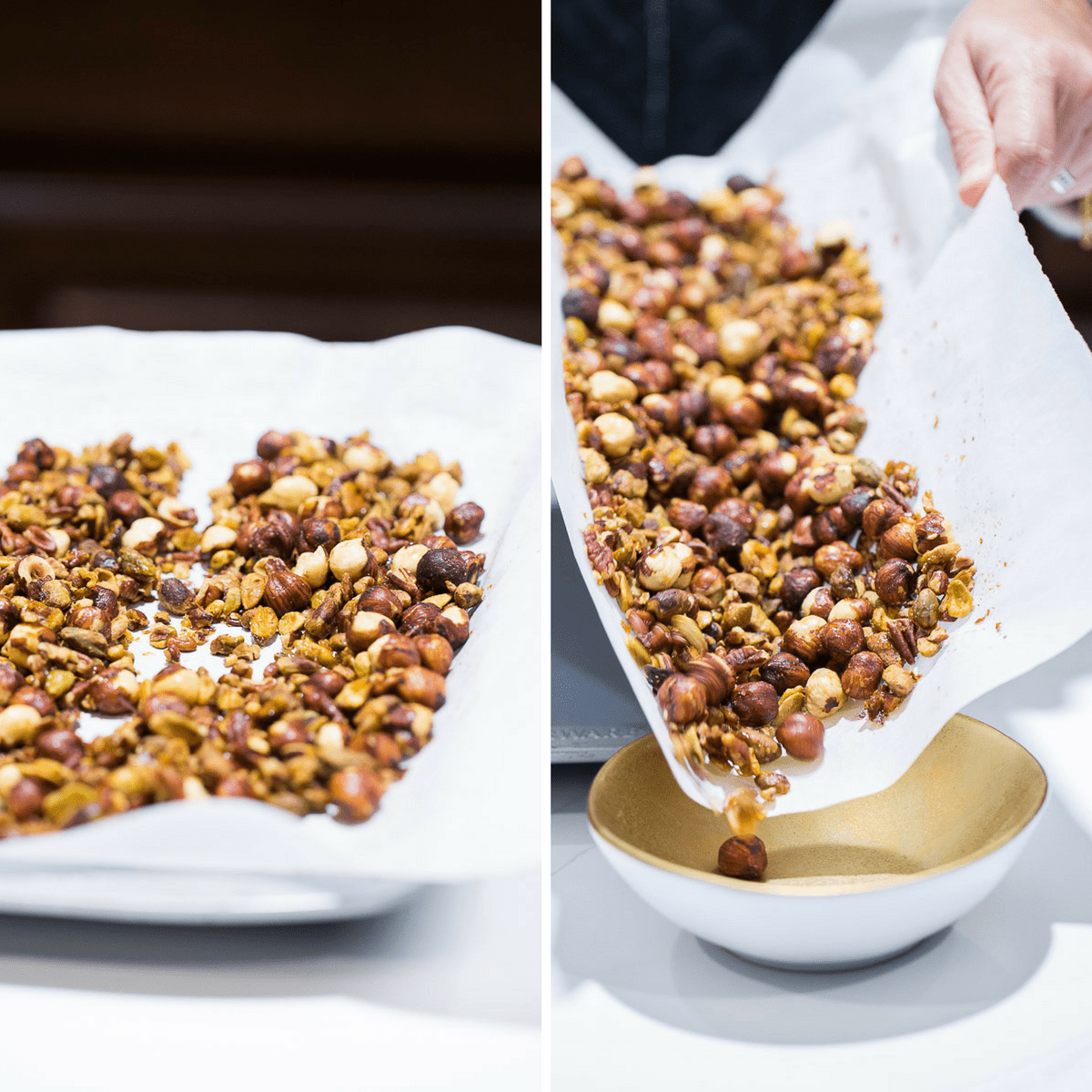 In the past, I've tended to overcomplicate things… I waited for the perfect moment to invite people over, and of course, my house had to be spotless. Now I'm just celebrating and enjoying my friends, family, and the right moment… when we have time and wish a good conversation and a good laugh.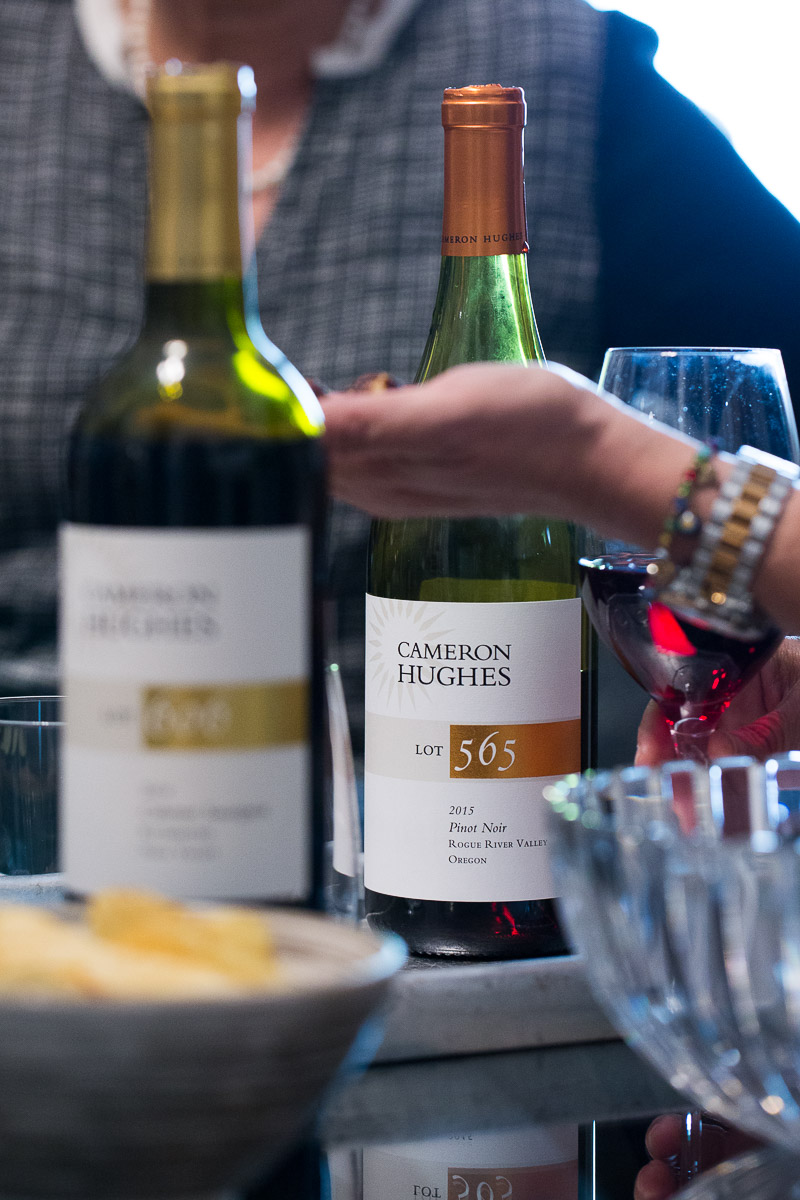 Sunday, we were in the mood to have a toast to start the holiday season, we called some friends, I just prepared some spicy candied nuts, popped them in the oven and arranged a beautiful veggie platter with some hummus and guacamole.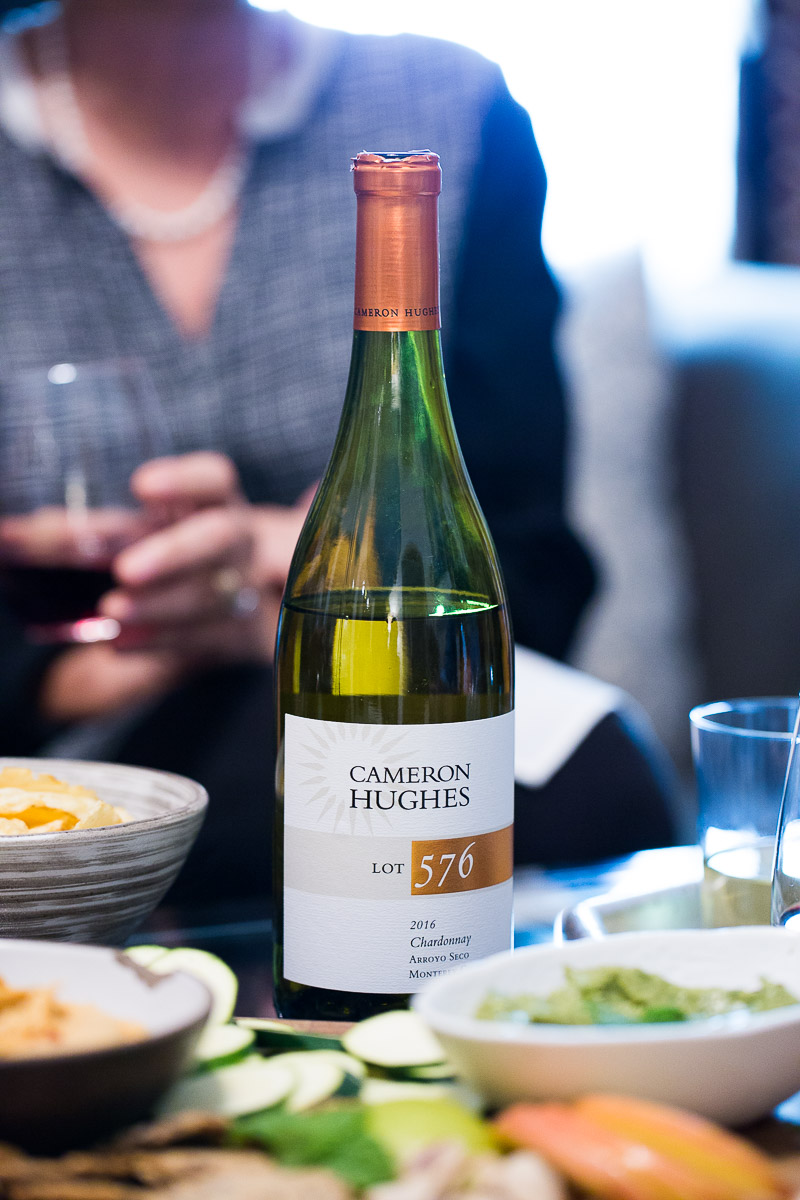 That was what I had in the fridge, and it turned out delicious and a perfect pairing with Cameron Hughes wines. When I tasted the Chardonnay and the Pinot Noir, I loved them immediately, they are exceptional wines at an extraordinary value. Cameron Hughes Wine mission is simple: buy the best possible wine for the best possible price, and that aligned perfectly with our relaxed and easy evening. This season, please do not over complicate things…just gather what you have in the fridge, invite your loved ones and celebrate what's important: friendship, love, health, and life.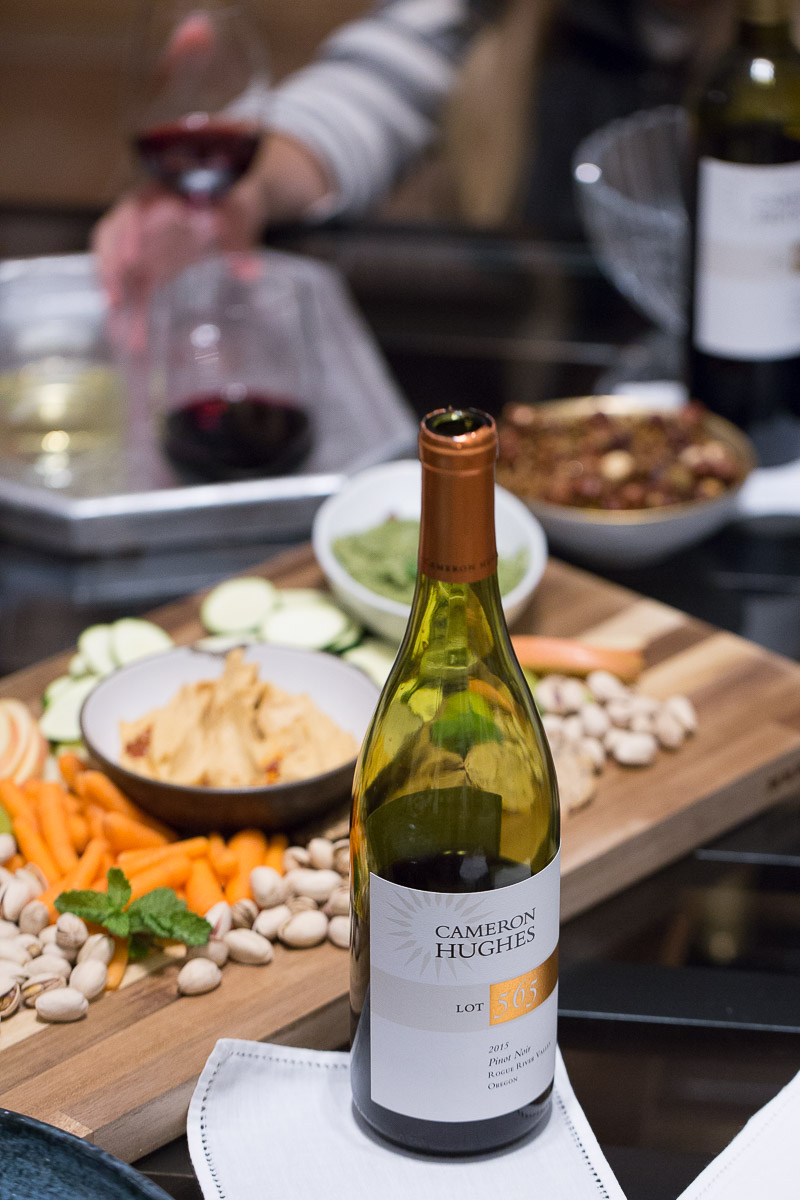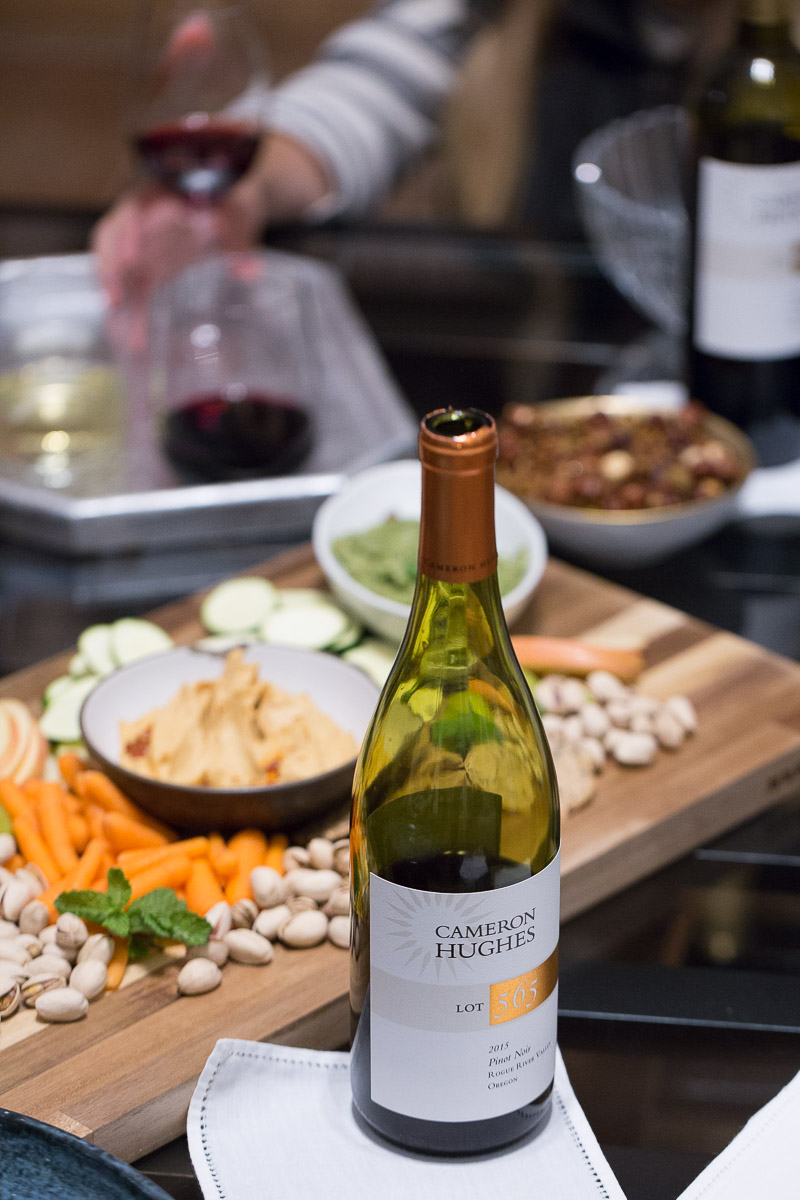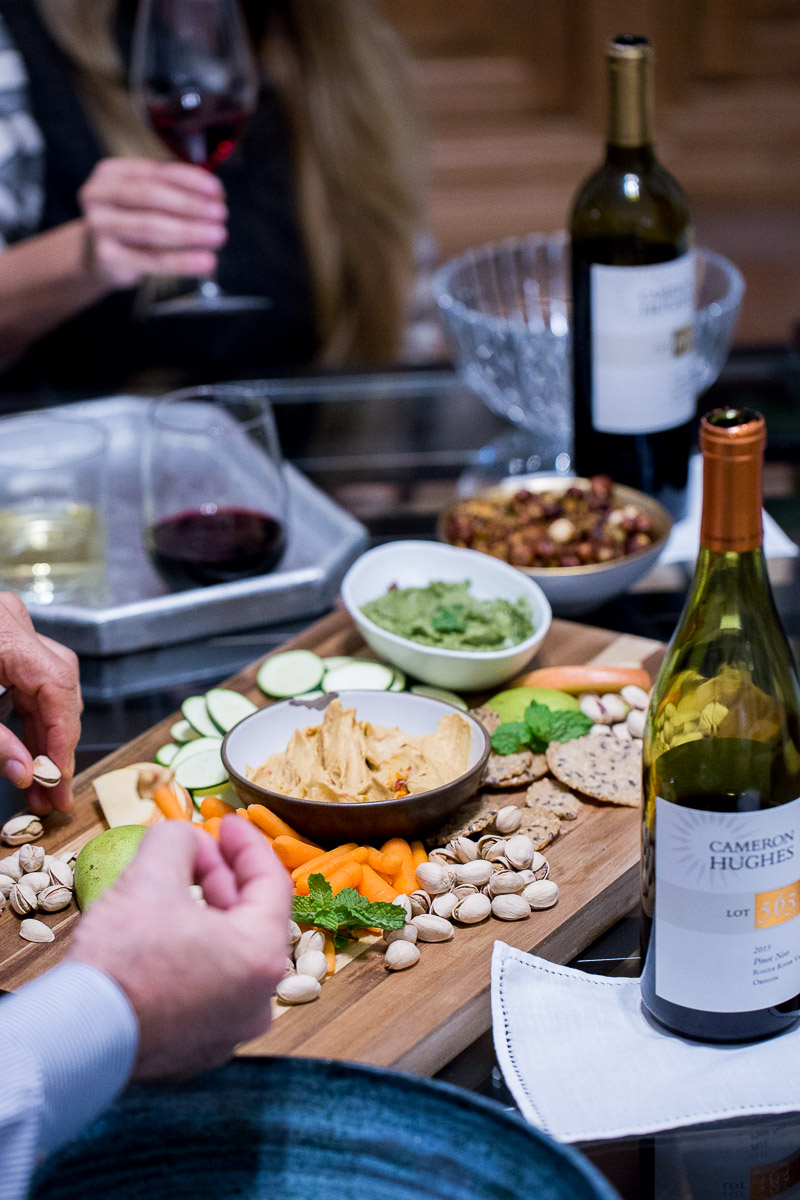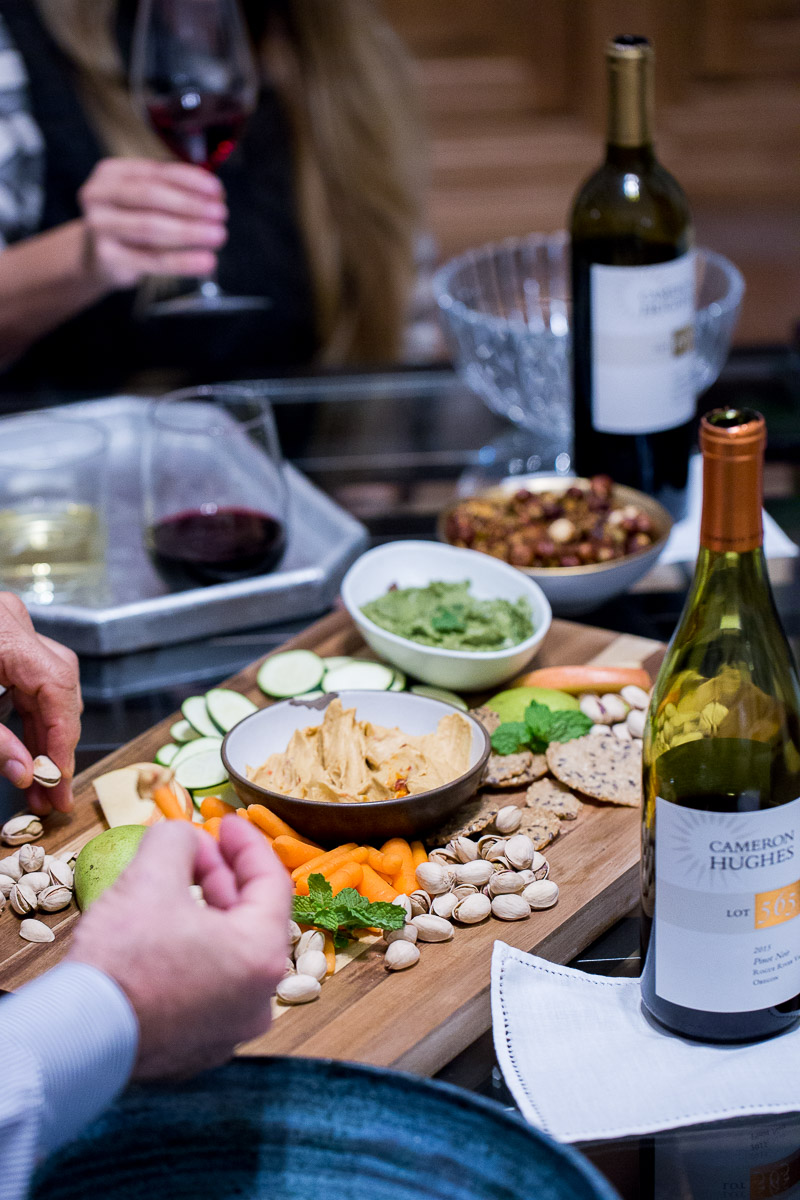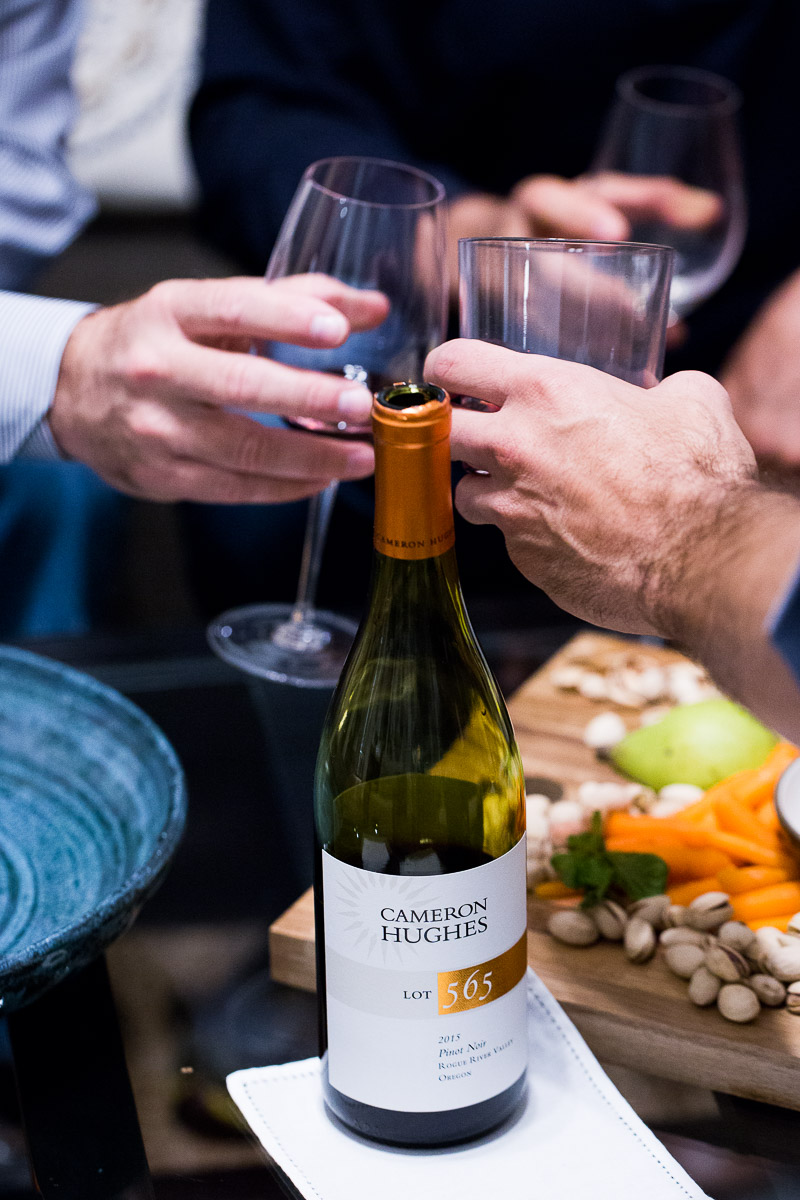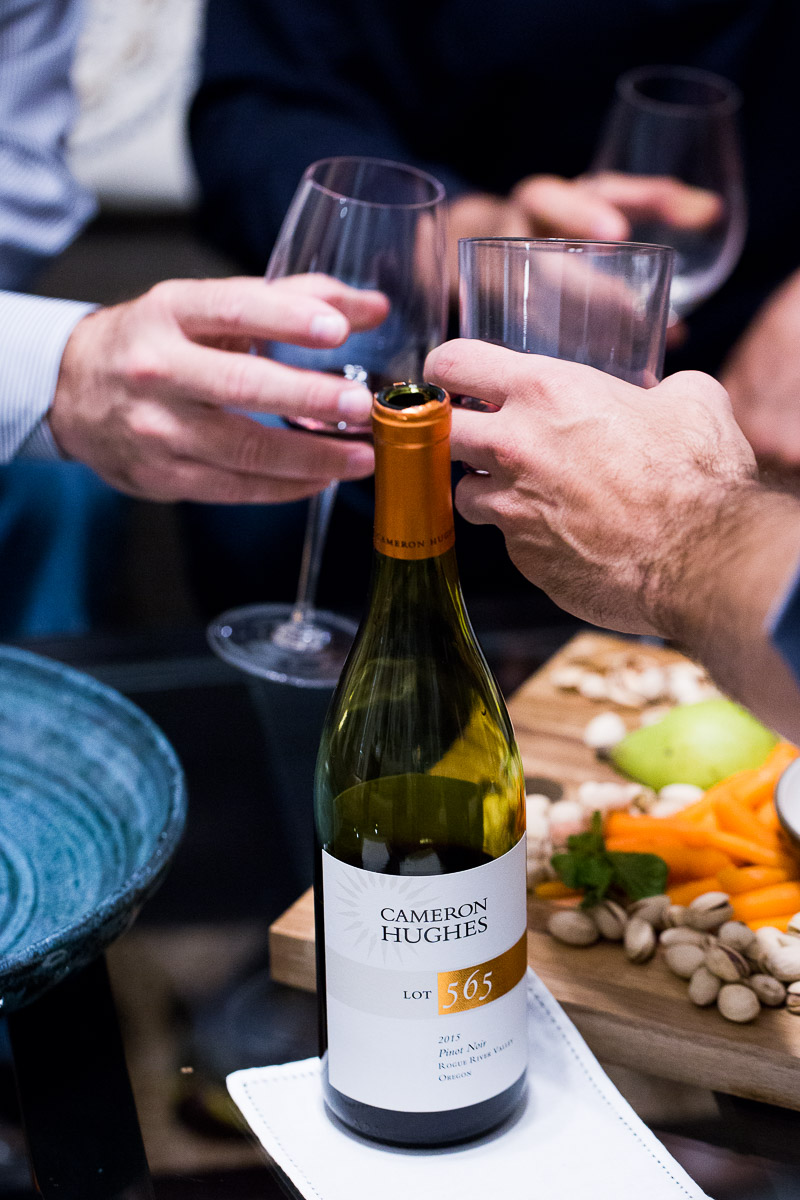 Start celebrating this season and have a toast with your loved ones! Here is the recipe for the
spicy candied nuts
And I hope you like them if you do, please share the blog and the recipe. And pair them with Cameron Huges wines, in your next gathering. You'll be amazed at how good they both taste.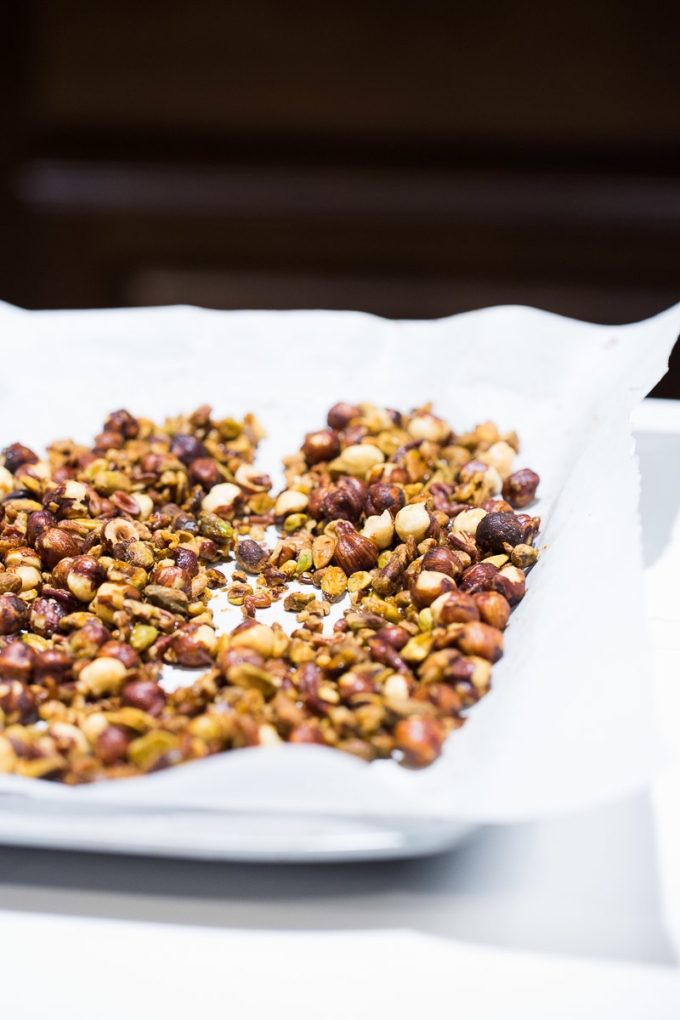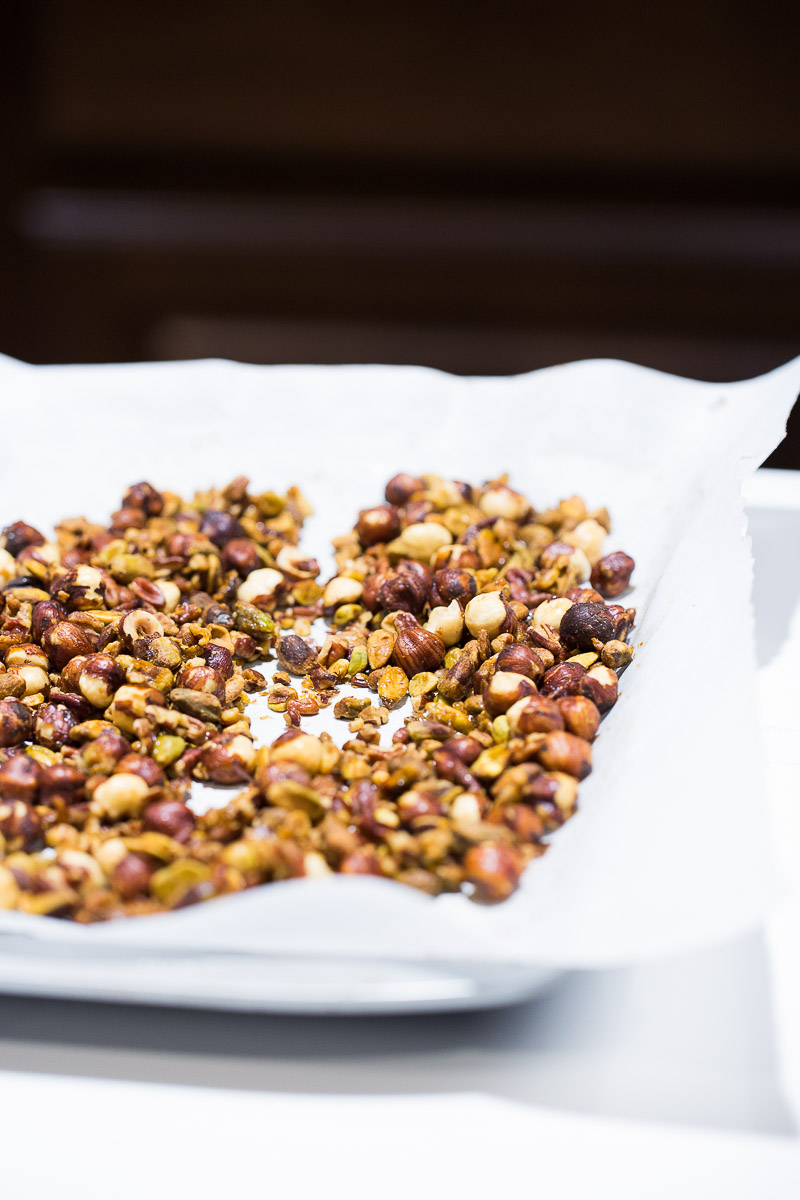 Recipe for spicy candied nuts
This recipe for spicy candied nuts is easy, simple and fast to prepare. Maple syrup and olive oil with spicy cayenne or chipotle powder is all you need.
Ingredients
1

tablespoon

olive oil or neutral tasting oil

1

tablespoon

maple syrup

½

teaspoon

fine grain salt

⅛

or ¼ teaspoon chipotle powder or cayenne pepper

2 1/2

cups

nuts

any combination of your choice is excellent: pistachios, cashews, pecans, walnuts, etc.
Instructions
Preheat oven to 350 degrees.

In a large bowl mix the nuts, add the oil, maple syrup, cayenne or chipotle powder and salt.

Mix until all well covered, put on a baking sheet prepared with parchment paper or a silicone mat. Baked in the oven for 10 minutes, rotate the tray and bake for 8-10 more minutes.

Remove from the oven and let cool before testing.
Recipe Notes
If you have spare nuts store them in a tightly closed jar for five days, sprinkle over cooked oatmeal for breakfast or over try over a fresh salad.
I was selected for this opportunity as a member of CLEVER and the content and opinions expressed here are all my own.