Berry sugarless muffins vegan recipe for breakfast or brunch, they are to die for!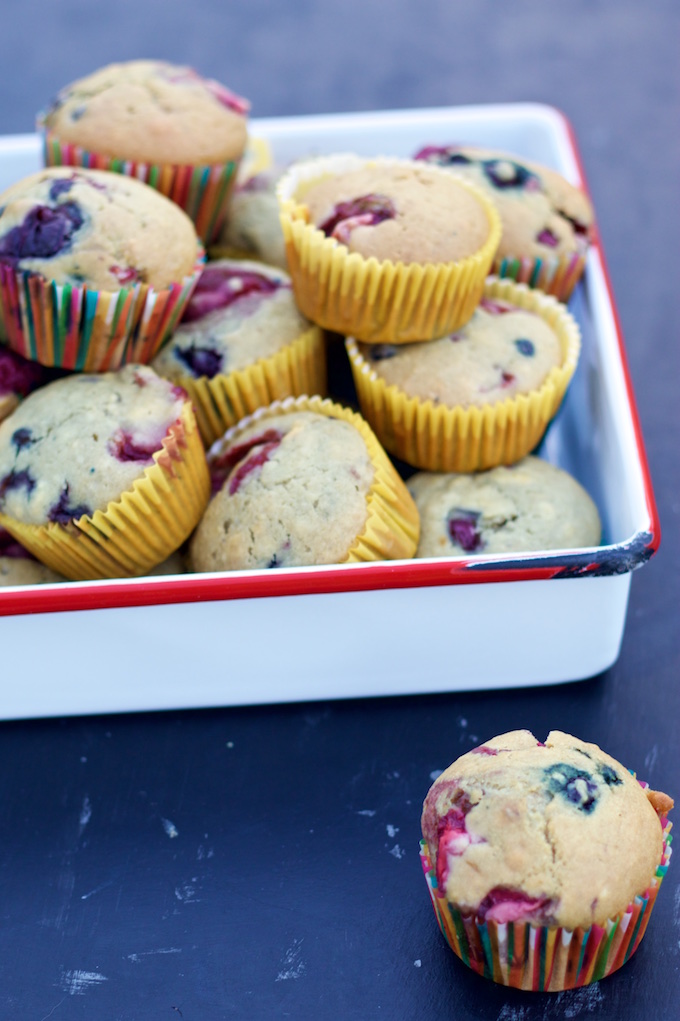 Yesterday was my birthday and it was the first year I did not make myself a chocolate cake. I was in the mood for something lighter and not as sweet as a cake. So I made these little guys, berry sugarless muffins. I'm not sure why, but I guess it was because I heard everybody say that one of their resolutions is to be on a diet. Which is very weird, because I do not believe in diets. I believe in the power of eating well and enjoying every piece of food you have, as long it comes from nature or it is as close to it as possible.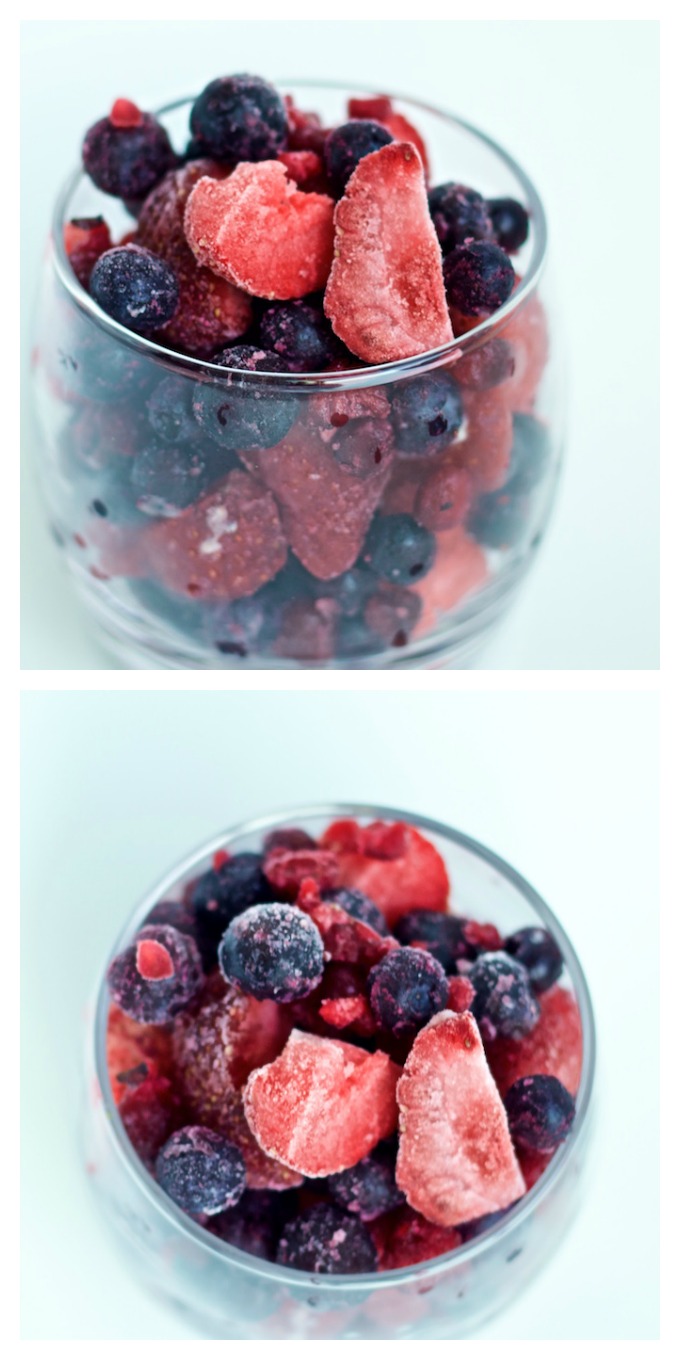 These berry sugarless muffins are made with berries and sweetened with maple syrup. Try to always buy the best maple syrup you can afford, read the label and look for 100% maple syrup.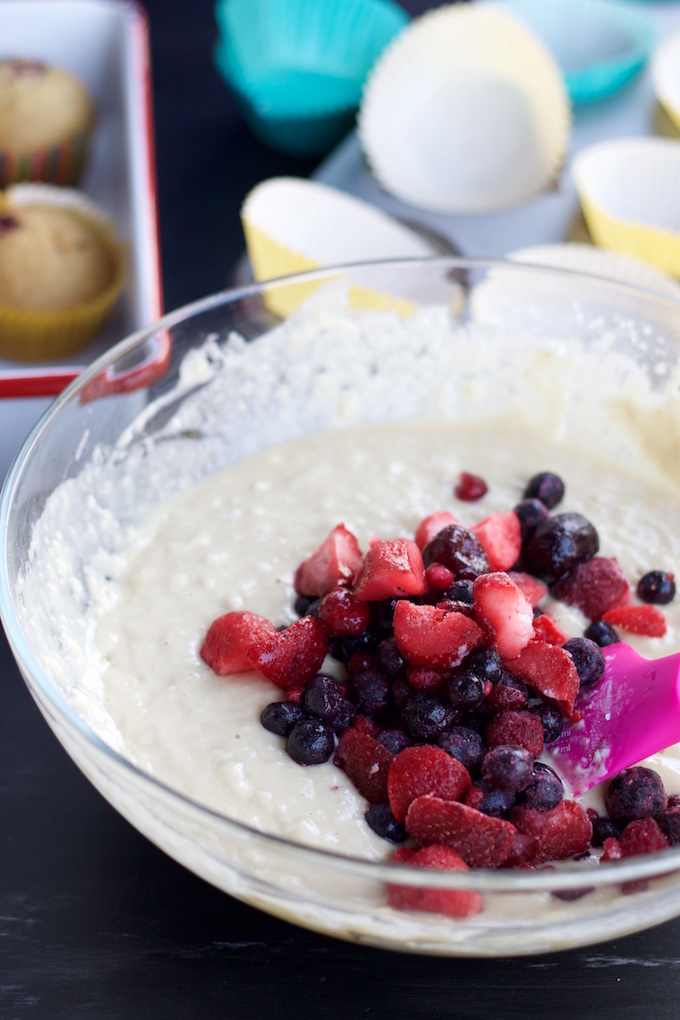 These muffins are perfect for those times when you feel you need something sweet (normally for me is during the afternoon, before dinner) but you do not want to go overboard with sugar.  They are super easy to prepare and they keep well for a couple of days.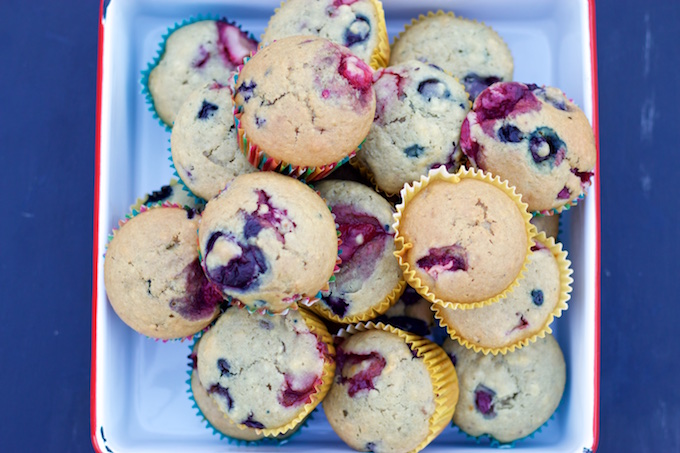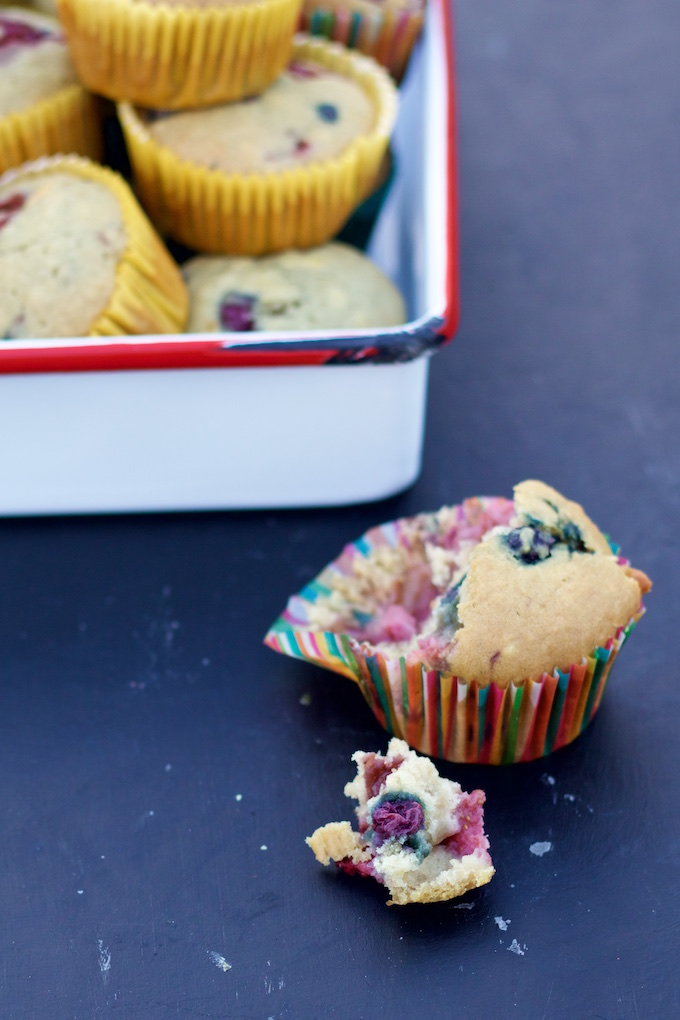 Here is the recipe, for these
berry sugarless muffins
and hope you like them.If you do, please share the recipe and the blog. And if you make them, please share them on Instagram with the #piloncilloyvainilla.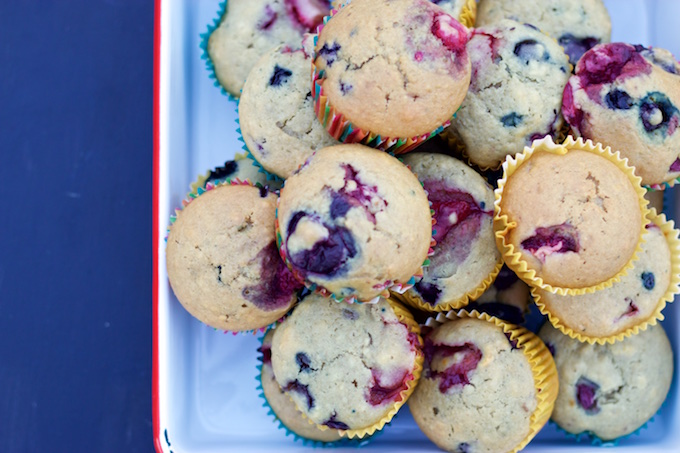 Berry sugarless muffins
These berry sugarless muffins are made with a mix of berries and sweetened with maple syrup. They are perfect for breakfast or a little pick me up afternoon snack.
Ingredients
1

cup

milk + 1 teaspoon of apple cider vinegar

2

cups

flour

1/2

teaspoon

baking powder

1/2

teaspoon

salt

1

teaspoon

baking soda

1/2

cup

maple syrup

1/4

cup

oil canola or avocado

1/4

cup

applesauce

2

teaspoons

vanilla

1-11 / 2

cup

berries

frozen or raw
Instructions
Preheat oven to 350 ° F

Prepare a muffin pan with 12 paper slips.

Measure the cup of milk and put the teaspoon of apple cider vinegar and set aside.

In a large bowl place the flour, baking powder, baking soda and salt. Mix well.

Add milk, maple syrup, vanilla, oil and apple puree. Mix well until everything is perfectly well integrated.

Add the berries and mix with care not to smash them.

Divide the mixture among the 12 muffins in the pan and put in oven for 20 minutes or until a toothpick to insert a muffin comes out clean.
Notes
Buy the best flour you find. I buy unbleached and whole wheat.
Search for baking powder without aluminum, it is always better and less chemicals in our food.
information
Nutritional information of this recipe is only an estimate, the accuracy for any recipe on this site is not guaranteed.
This recipe is a republish from January 2016.