This loaded sweet potatoes with BBQ lentils and spicy slaw recipe is one of my favorite's. It is easy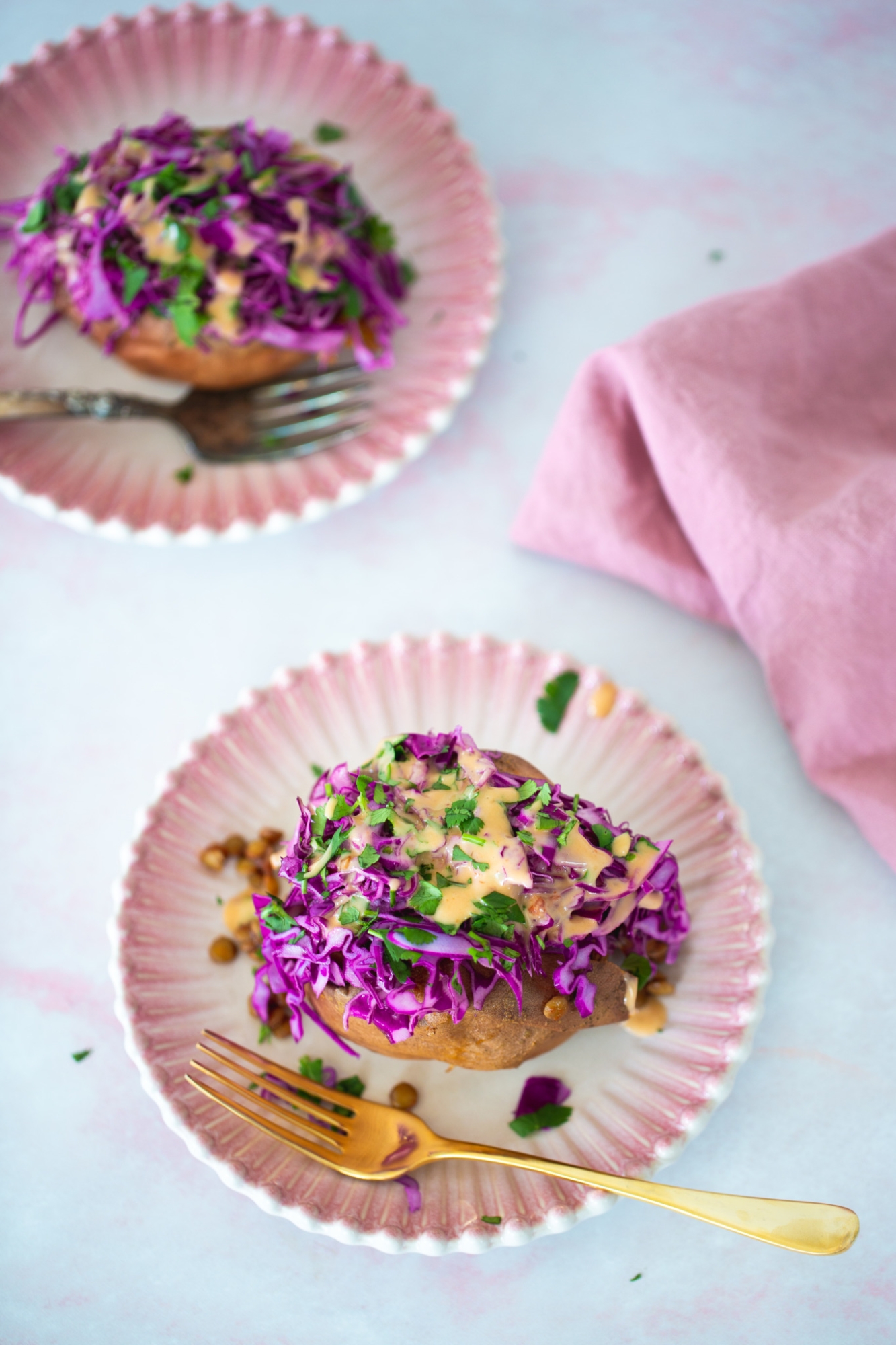 It seems to me that when you see the pictures, you are going to say what is this ?! The idea of red cabbage and sweet potato probably doesn't sound as good as it tastes. But believe me, it does. The sweetness of the sweet potatoes goes perfectly well with the sweet and spicy flavor of the bbq lentils. And the smokiness of the chipotle is a dream with the crunch or the red cabbage.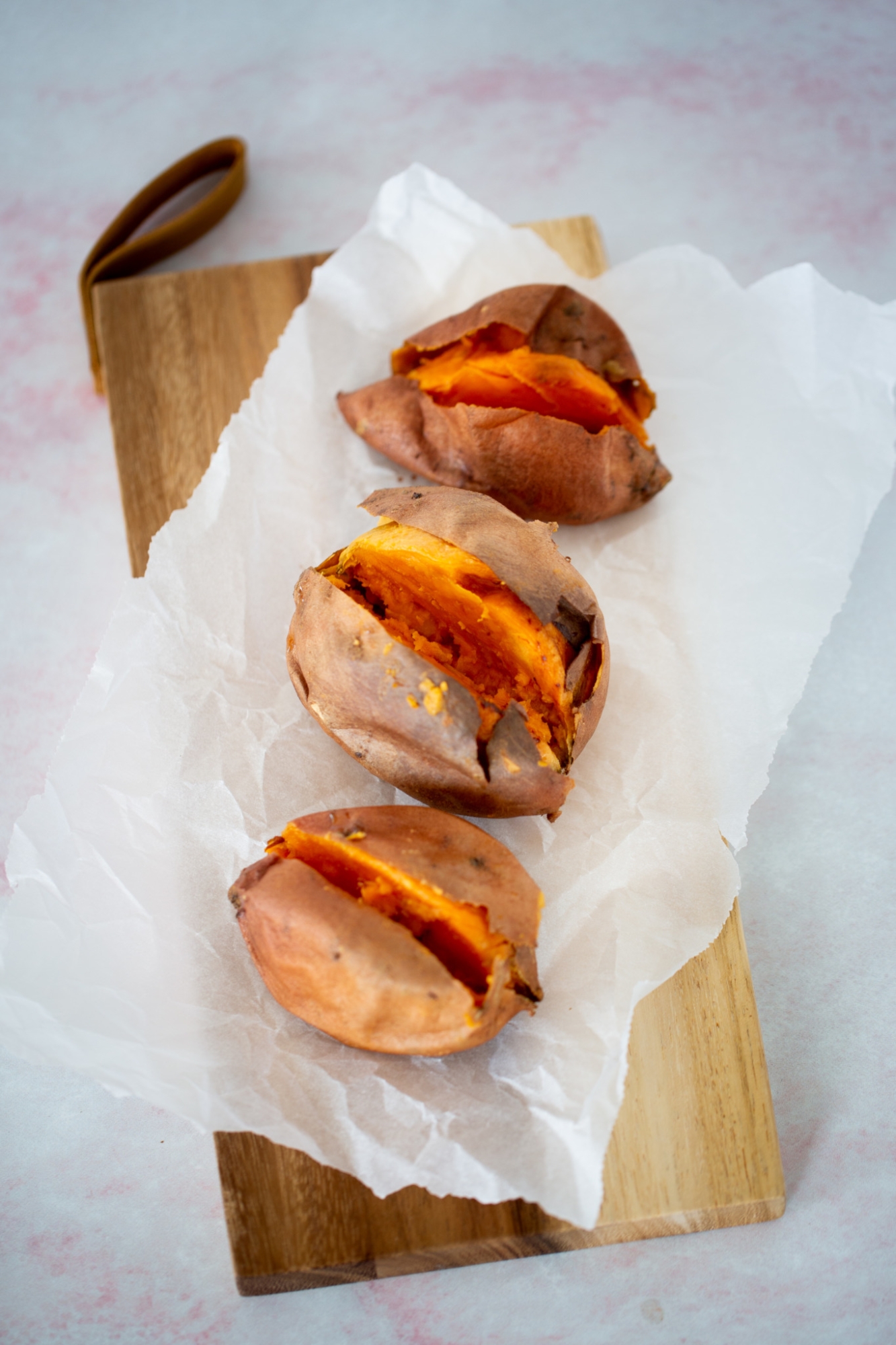 It is delicious and is very easy to prepare. This recipe I sort off copied it from a restaurant. And I say sort of because, after the "thousand and one" changes I made to it, I think now it's my creation.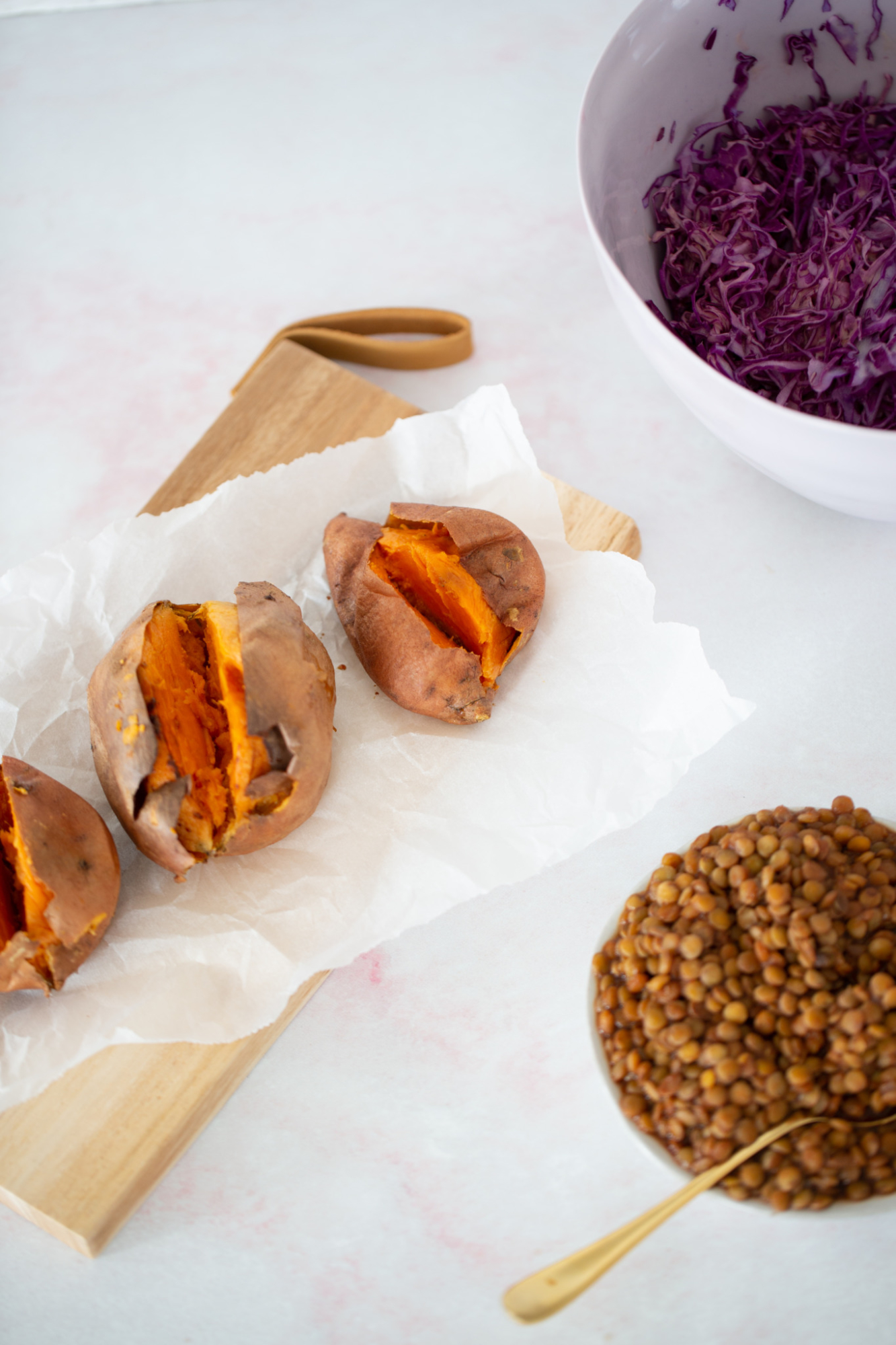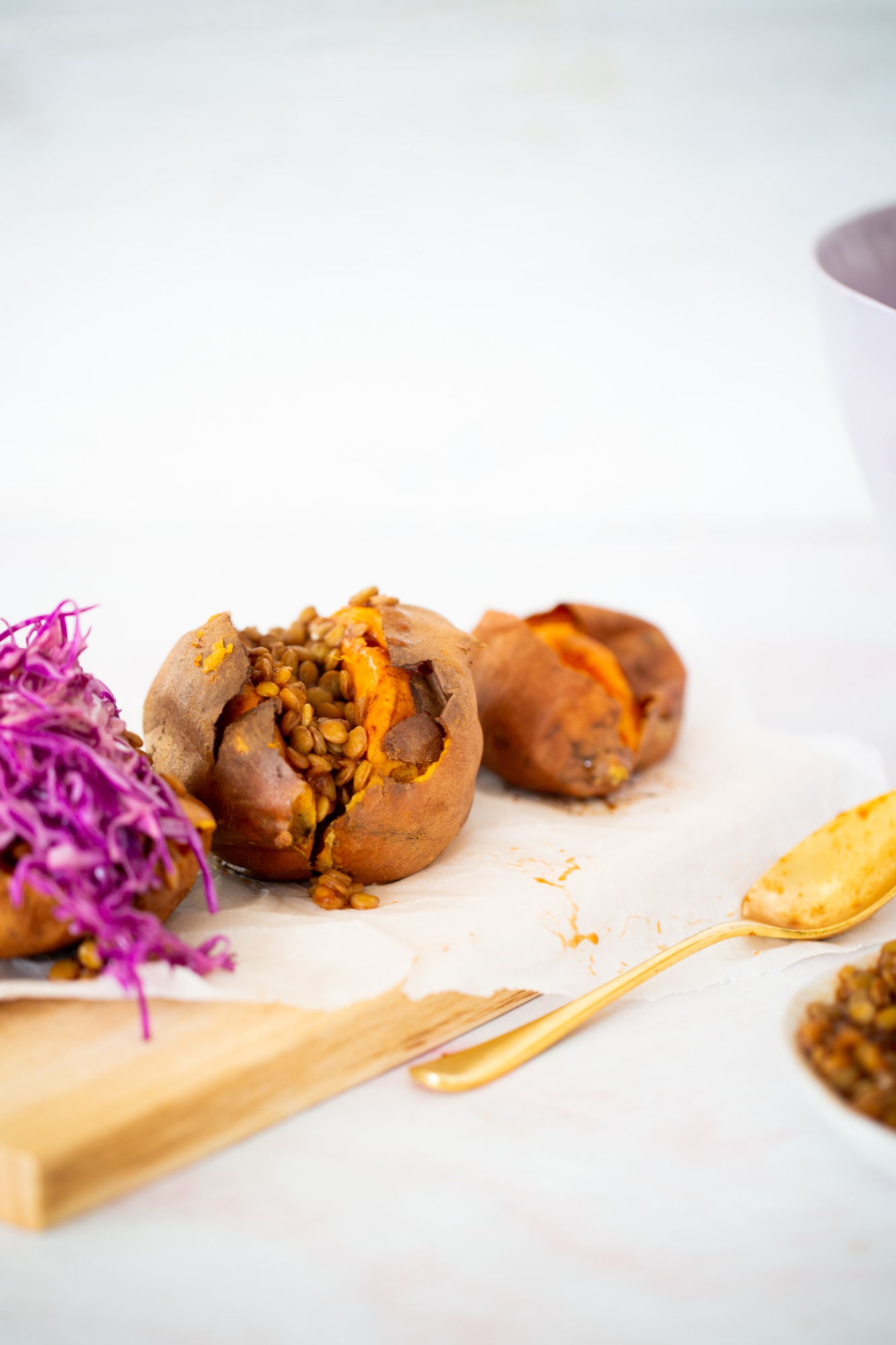 The recipe of the restaurant had beef, cheese, and a very simple salad. In the restaurant, they were kind enough to veganize it. It took them a while to understand how I wanted it. But in the end, they nailed it, I loved it, and I had to recreate it at home.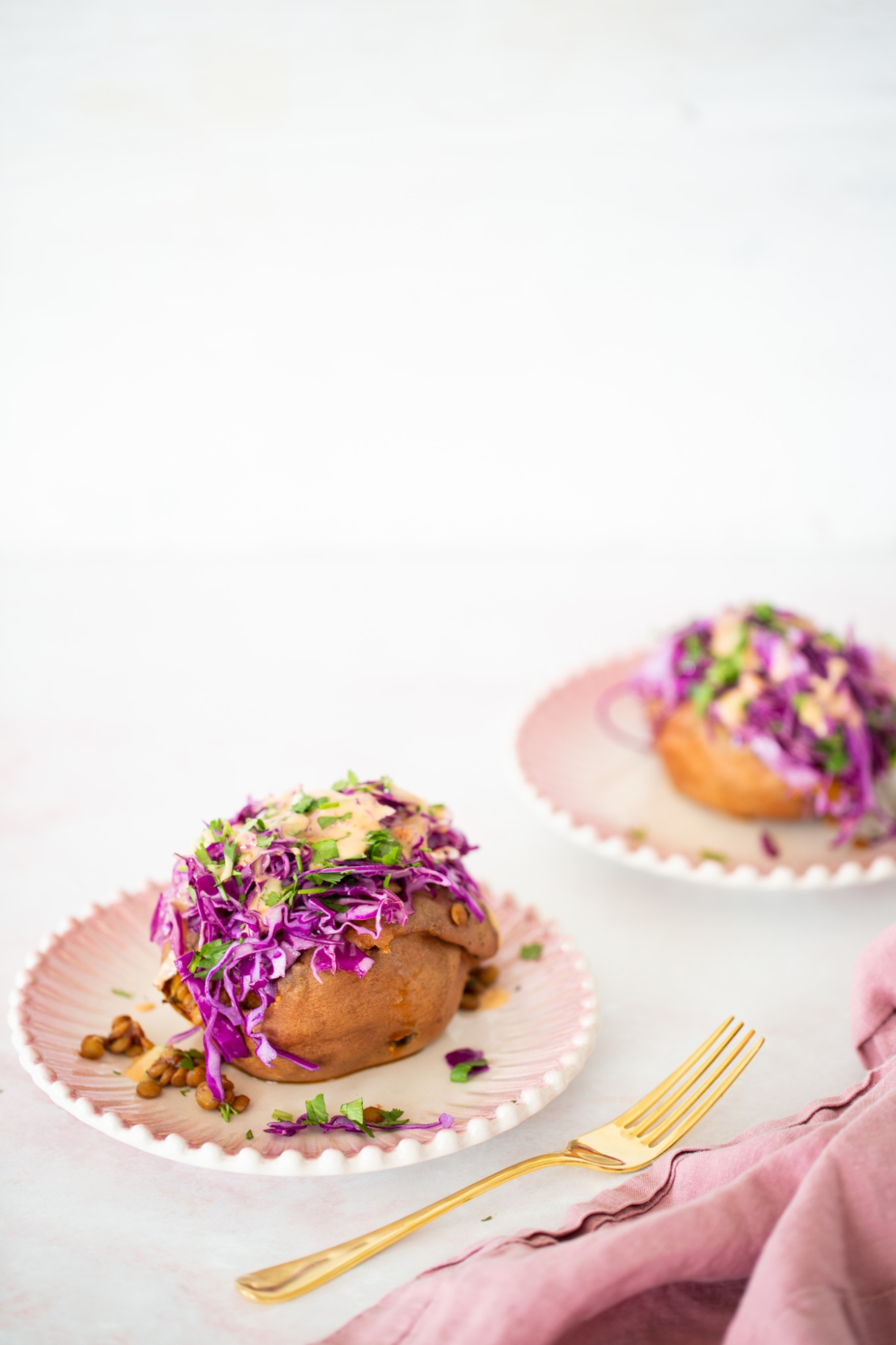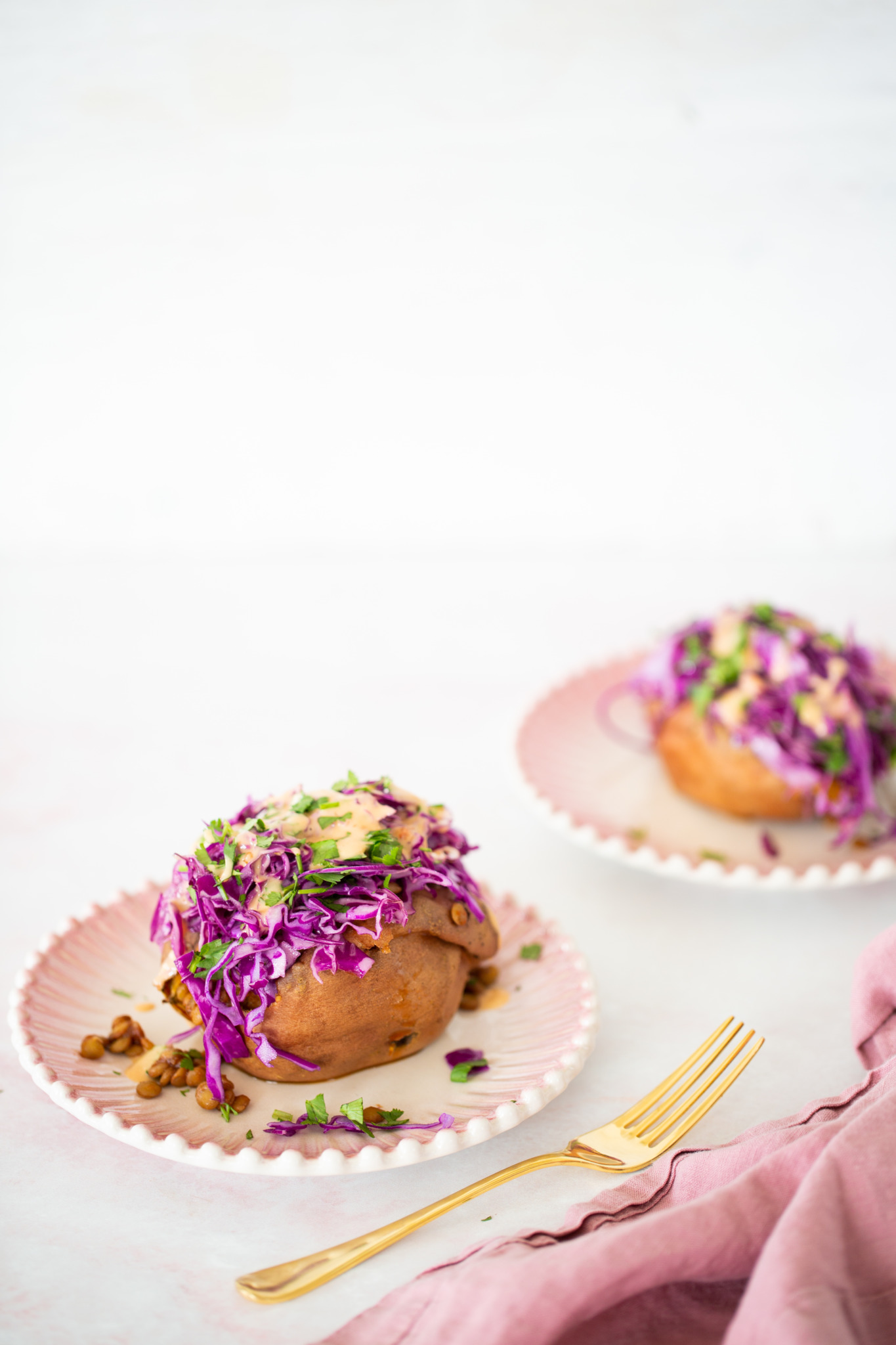 The most significant change I made was in the salad. I love the smokiness of chipotle and how it brings to life the red cabbage salad. Also, this recipe tastes really good with any type of bean or even garbanzos. So feel free to prepare it with what you have on hand. Here is the recipe for

LOADED SWEET POTATOES WITH BBQ LENTILS AND SPICY SLAW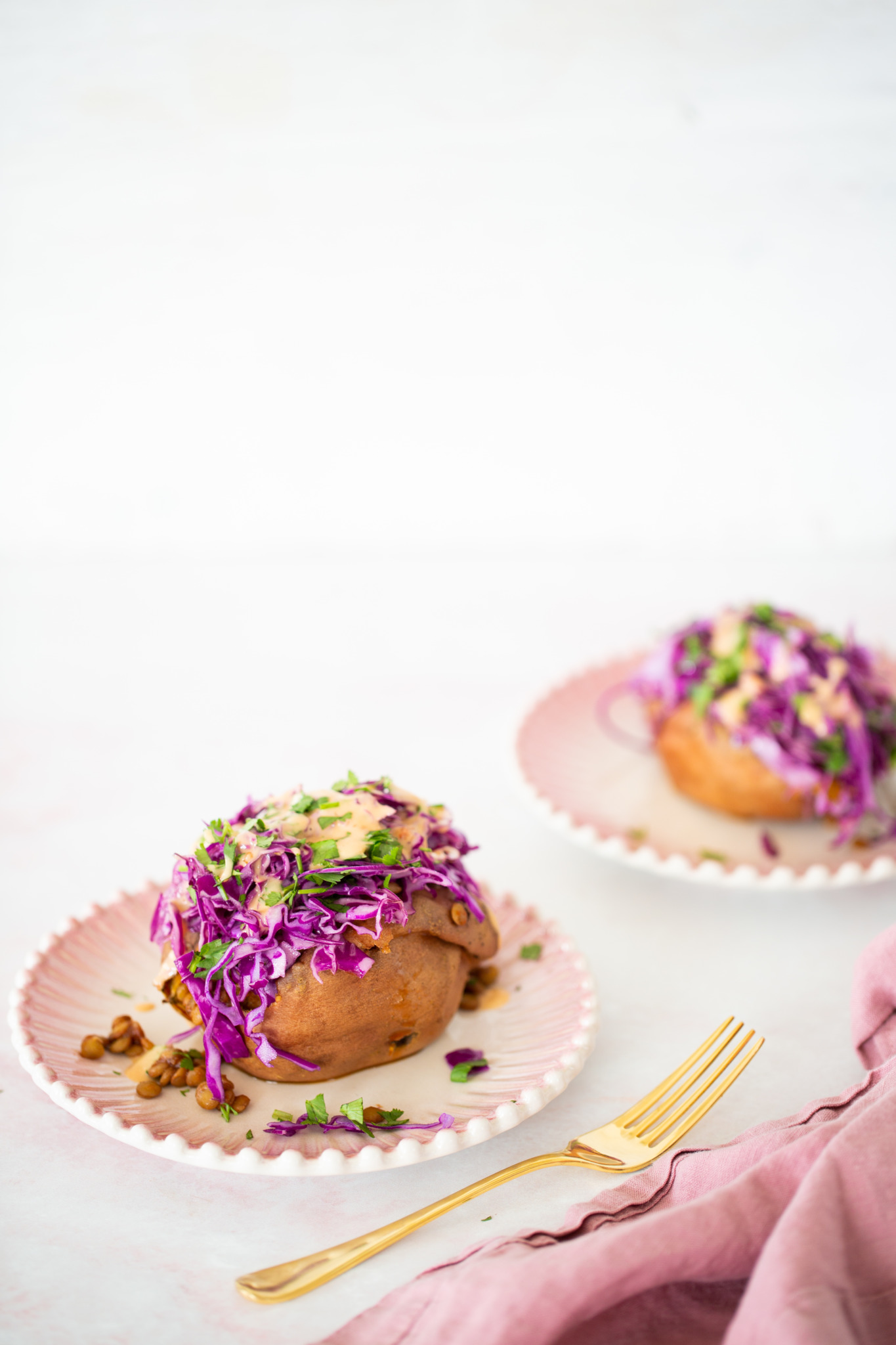 Loaded sweet potatoes with spicy slaw
Sweet potato and baked beans with bbq sauce topped with red cabbage salad with chipotle dressing.
Ingredients
4

sweet potatoes

5

cups

purpule cabbage

1 cabbage head

1 1/2

cup

cooked black beans or one can

1/3

cup

Veganaise

juice of half a lemon

1/4

or 1/2 teaspoon chipotle powder

1/4

cup

barbecue sauce

sea salt freshly ground black pepper
Instructions
Pre heat the oven to 375 degrees. Cut the sweet potatoes in half, and put the cut side down. Put them in the oven and leave them there until smooth when pinched with a fork. When the potatoes are cooked, turn off the oven and leave them there until they are a bit caramelized. Do not take your eyes off them, you do not them to burn. In a skillet heat the beans with bbq sauce. Adjust salt and pepper, taste them, I will sometimes add a bit of chipotle while being heated. mean while slice as thin as possible the cabbage, I use the slicing disk of a food processor. Mix veganaise with lemon juice, a pinch of salt and chipotle powder. Mix cabbage with dressing just before serving. To prepare the sweet potatoes add one or two tablespoons of beans on the center and top with the cabbage salad.
Notes
I use Veganaise instead of mayonnaise. Mayo has egg and other ingredients that we do not eat at home, but you could substitute if you prefer. The chipotle powder can be substituted for canned chipotle in adobo sauce.
information
Nutritional information of this recipe is only an estimate, the accuracy for any recipe on this site is not guaranteed.