This recipe for vegan and healthy Mexican horchata is easy, delicious and very authentic.
The original Mexican horchata is made with white rice, sugar, and cinnamon. It is delicious, but it does not have tons of nutritional benefits. There are a lot of recipes out there that they even have condensed milk in it. As you know, I am a BIG FAN of flavor and nutritional benefits as well.
So I decided to make this vegan and healthy Mexican horchata full of flavor and fantastic benefits for us. I mean it is so good you could even use it for smoothies, cereal, tea or coffee.
I'm going to tell you the truth, it's very easy to prepare but you have to strain it. That is the only "tough" part of this recipe. But beyond that, there is no other step in the making of this vegan and healthy horchata. In my household, we like to sweeten it with dates, agave honey or sugar cane. My children like it more with cane sugar than with dates.
But I know that sugar is always sugar and there is nothing healthy about it, so that is why most of the time I use dates to sweeten it up.
But if you are going to use sugar, try buying the buy the best you can. I always buy organic sugar that's not overprocessed.
Tips for making the best vegan and healthy horchata:
It is important to soak for at least three hours the almonds
You could soak or not the oats, if you decide to soak them, do not soak for more than three hours.
When blending, blend the almonds and cinammon first, you don't wnat to over blend the oats. They will become slimy.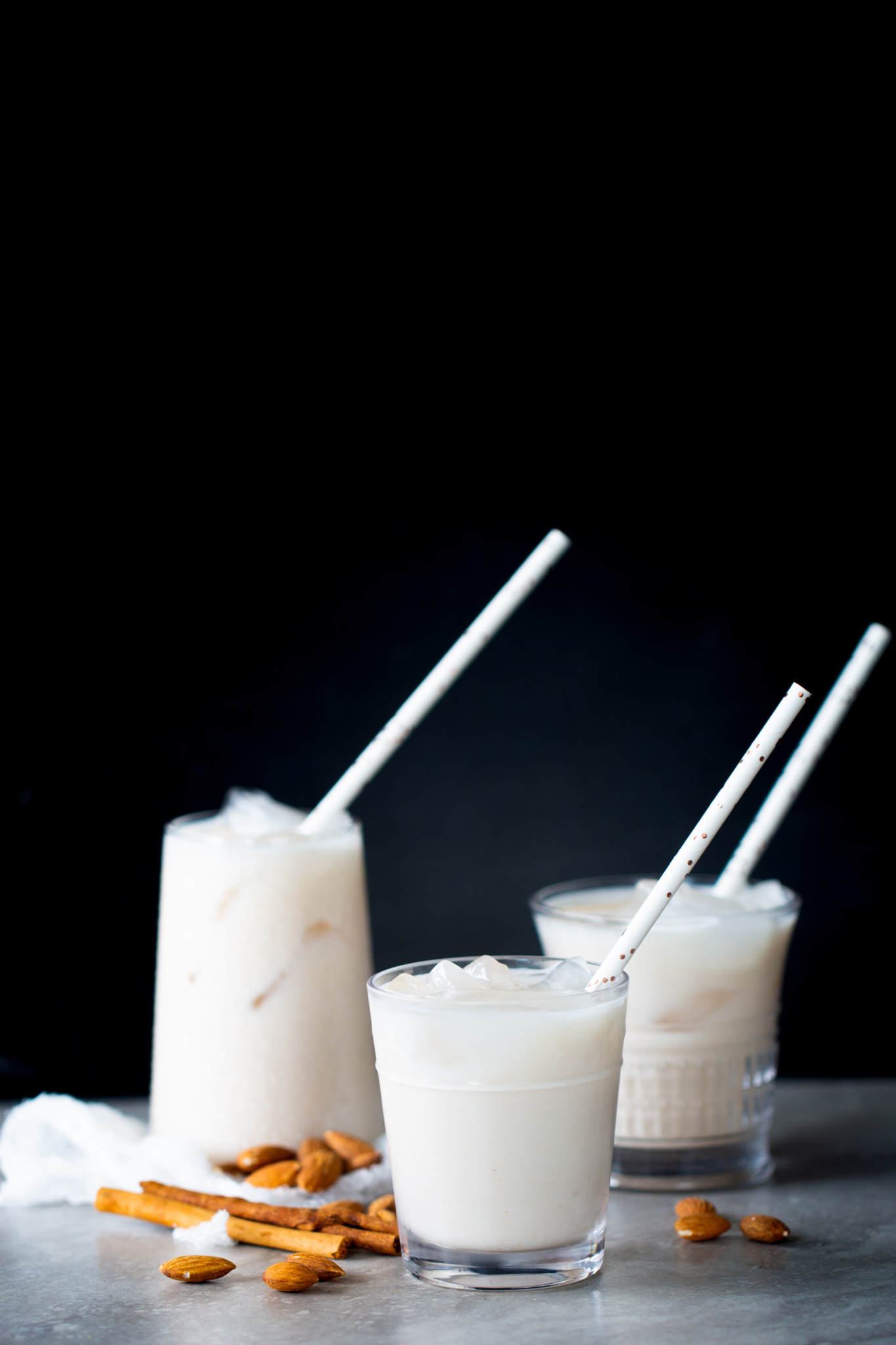 This is a very authentic Mexican recipe that will go great served next to some sopes, or some crispy potato tacos, superpower vegan chorizo tostadas, or any other Mexican dish you like.
So, here is the recipe for this
vegan and healthy mexican horchata
and I hope you like it as much as we do. If you make it please take a picture of it and post it on Instagram, FB or save it for later on Pinterest.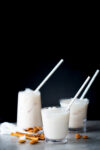 Heathy and vegan Mexican horchata
This healthy and vegan Mexican horchata is made with almonds and oats. The flavor is authentic, delicious and very Mexican.
Ingredients
1

cup

oats

1

cup

almonds

1

cinnamon stick

1/4

cup

of agave or 3 dates

pitted

3

cups

of water + 2 cups of water
Instructions
Soak the almonds and cinnamon in water for at least three hours or overnight.

When they are ready, drain them and blend with the oats and three cups of water.

If using dates, add them here.

When everything is well blended, strain this mixture using an old kitchen towel, a very fine sieve or a nut milk bag.

Put in a pitcher, add 2 more cups of water and sweeten with agave or the sweetener that you like best if not using dates.
Notes
You can soak the oatmeal too, but not more than three hours and do not over blend. In this link you can find bags to nut milk bags.