This recipe for vegan ceviche tostadas is amazing, very easy to prepare and Mexican foodies approved.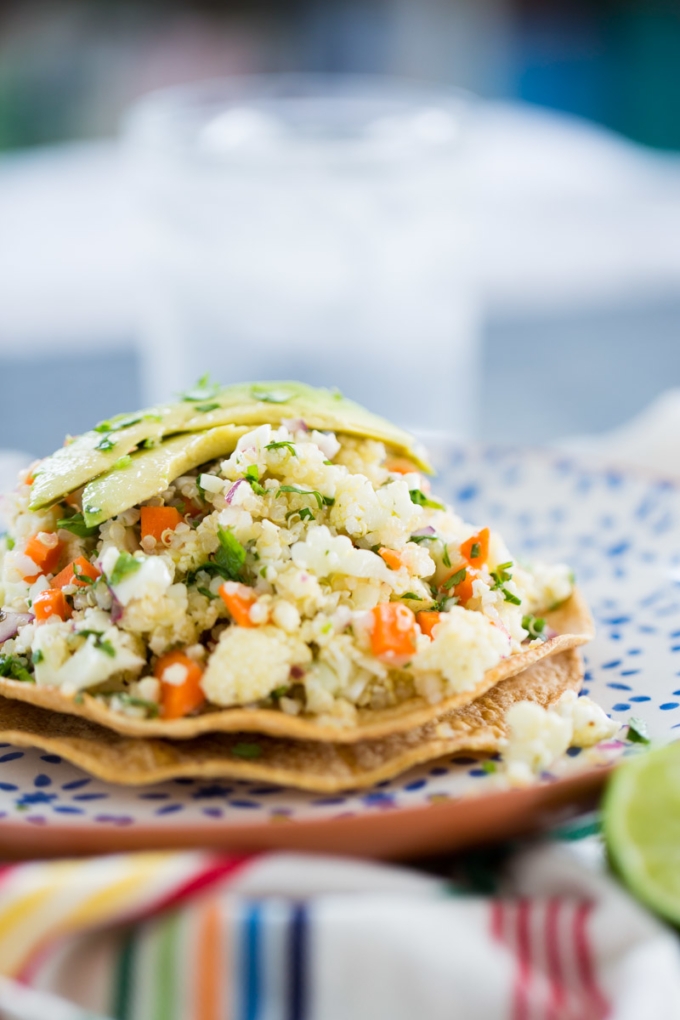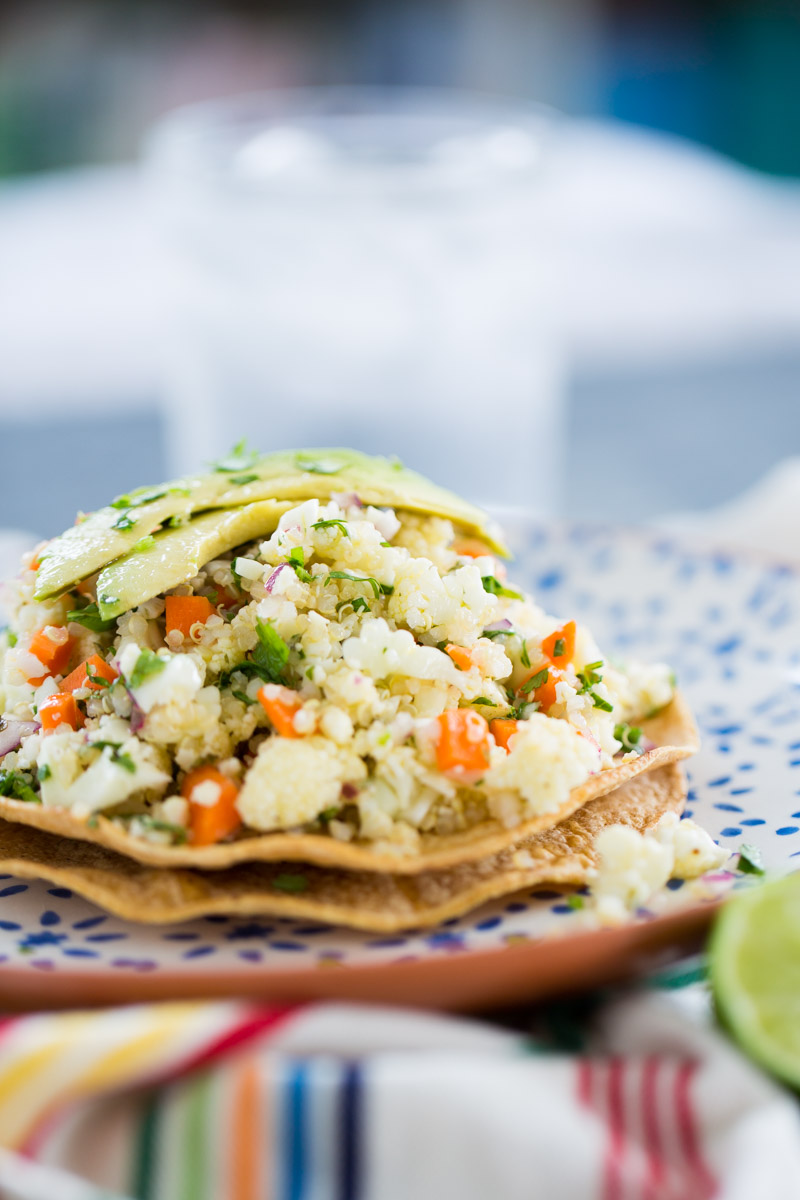 Every summer as a kid we spent a lot of time on the beach. My parents loved to explore different places, so every vacation was a different beach. The best part of all was that we got to taste all the food from different states from Mexico. Mexican food is so rich and flavorful!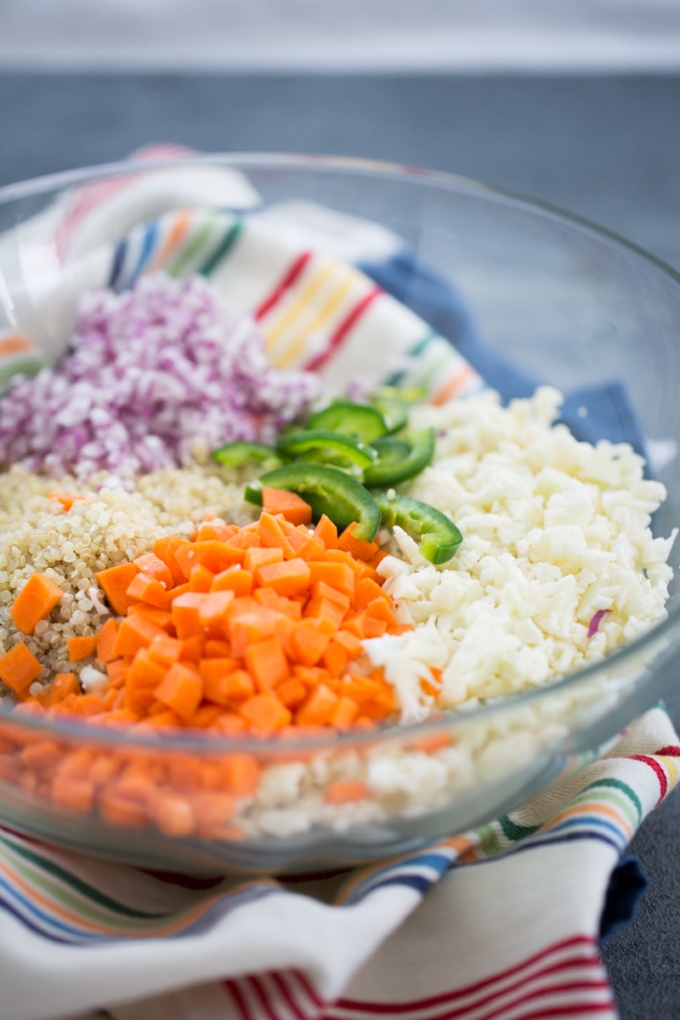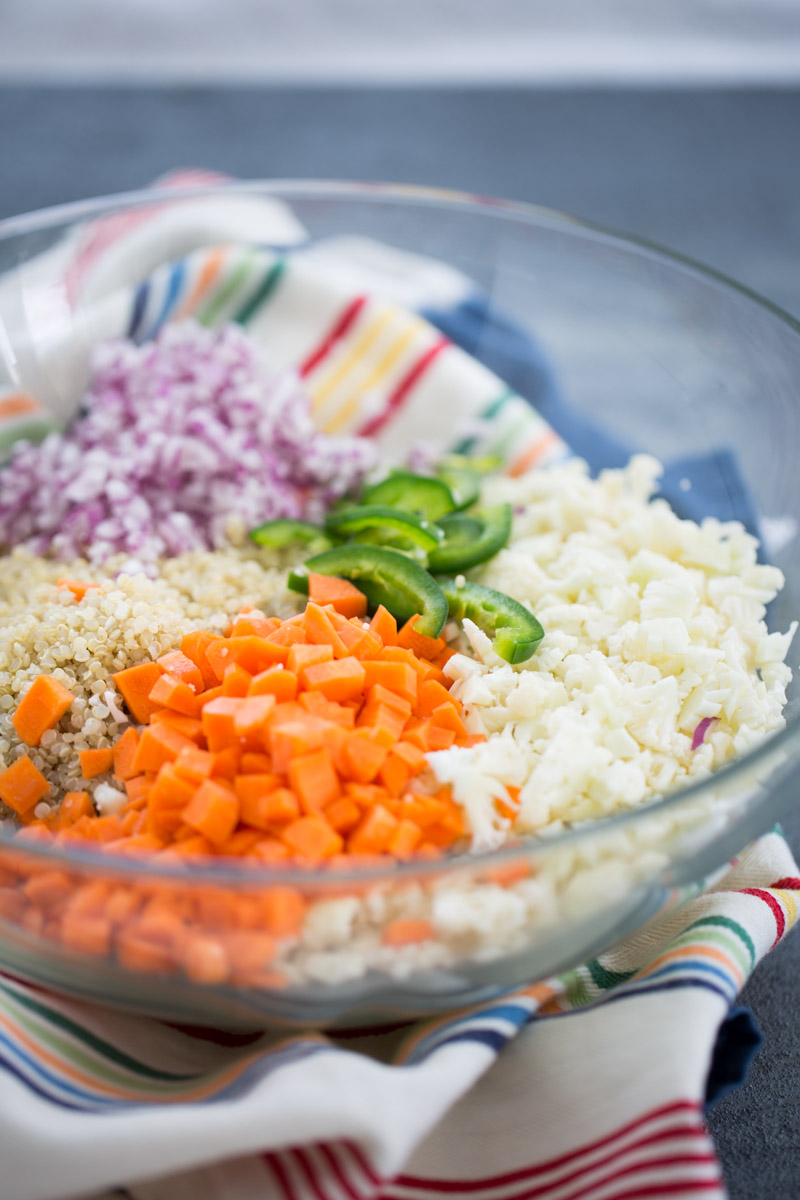 We always tried to eat where locals eat, not tourists, so we always got the most authentic food ever. My parents even liked to meet with the fishermen and local farmers. They talked to them and learned about their lives and sometimes they even learned a recipe or two.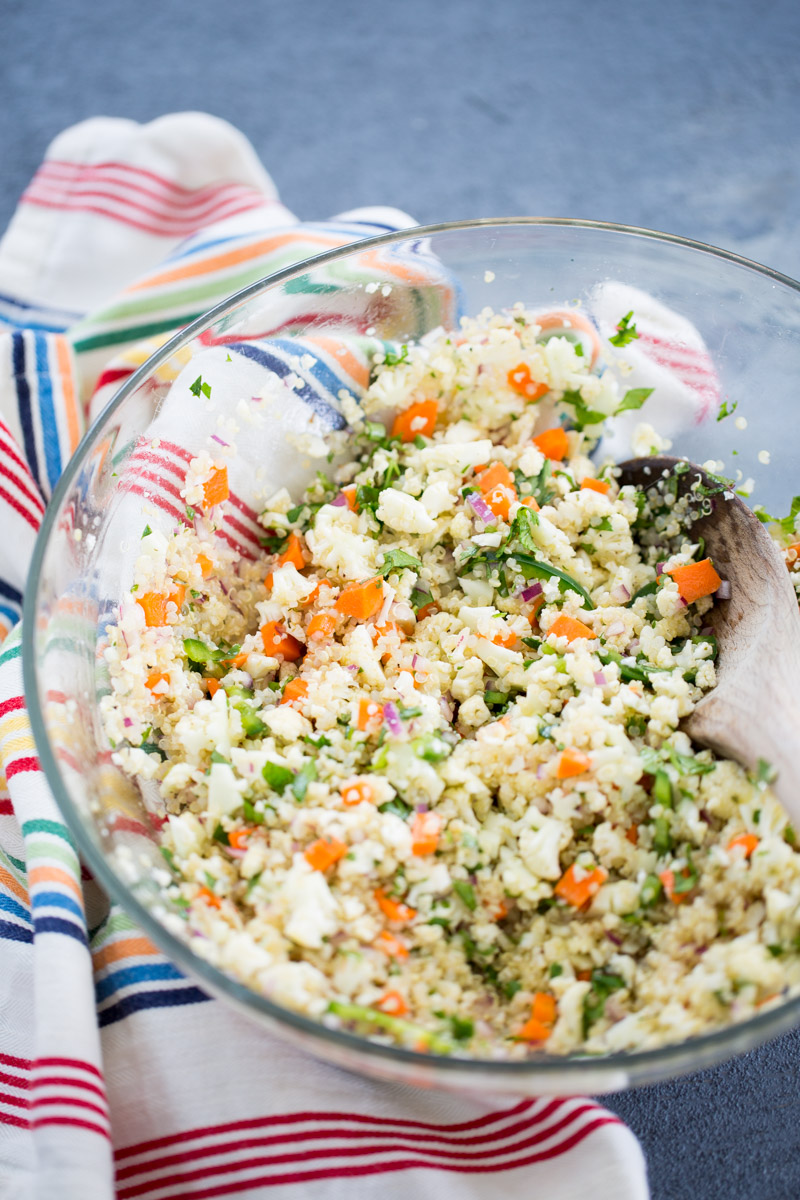 This recipe for vegan ceviche tostada is inspired in one of those trips. The huge difference is that the ones that I ate as a kid had fish. Yes, I wasn't a vegan growing up. But the fish I ate a very long time ago was completely different with the one they sell on the grocery stores now.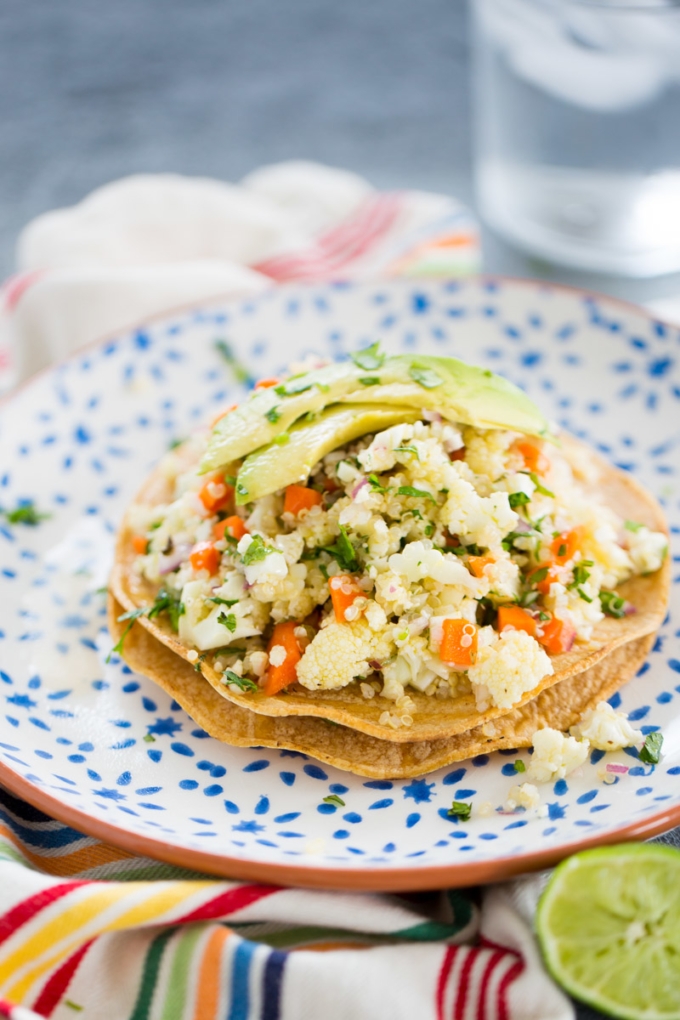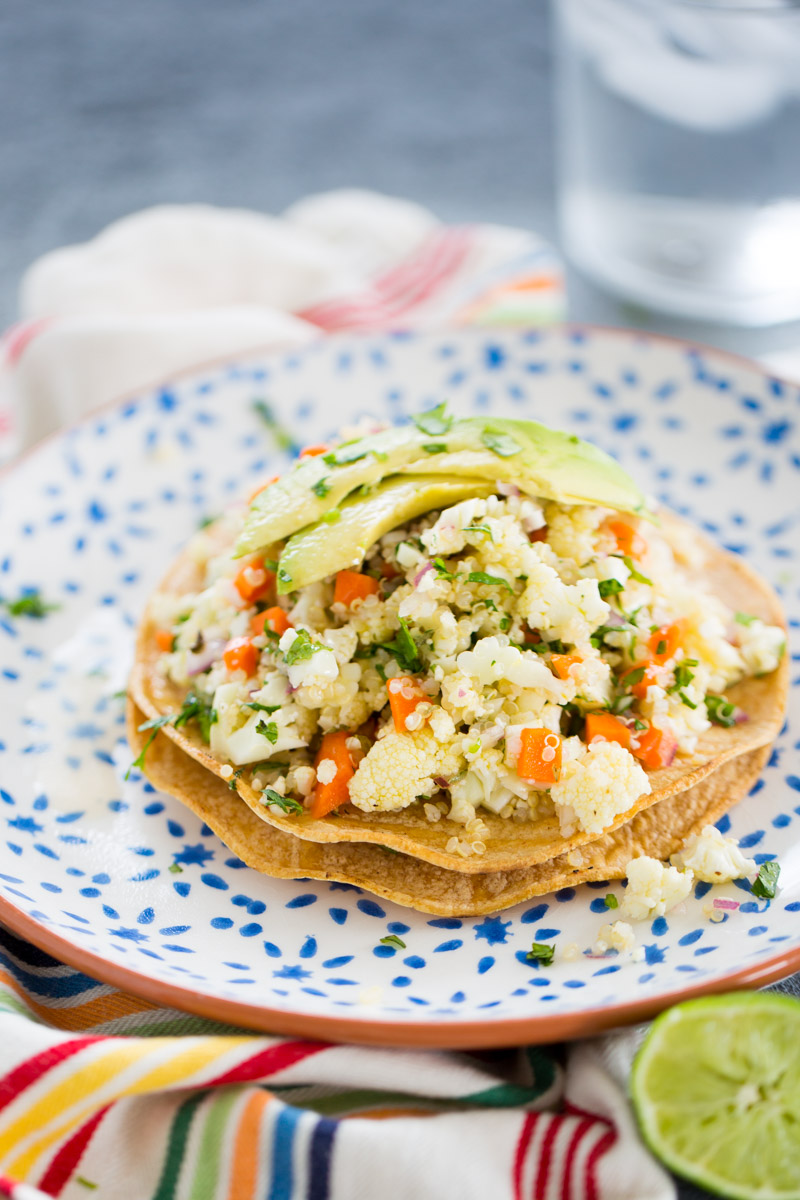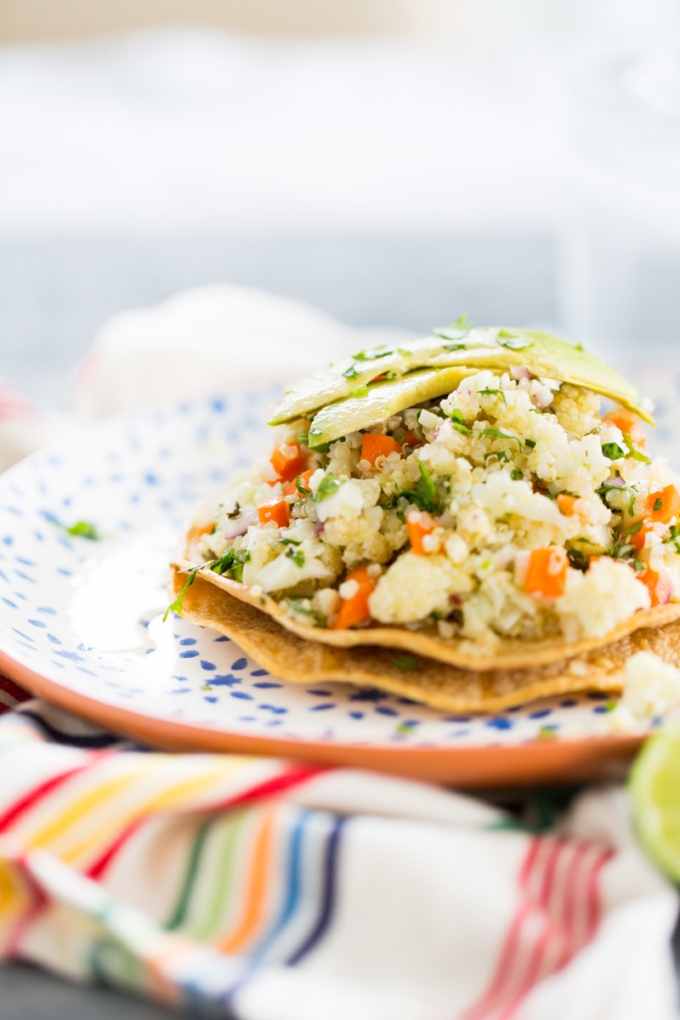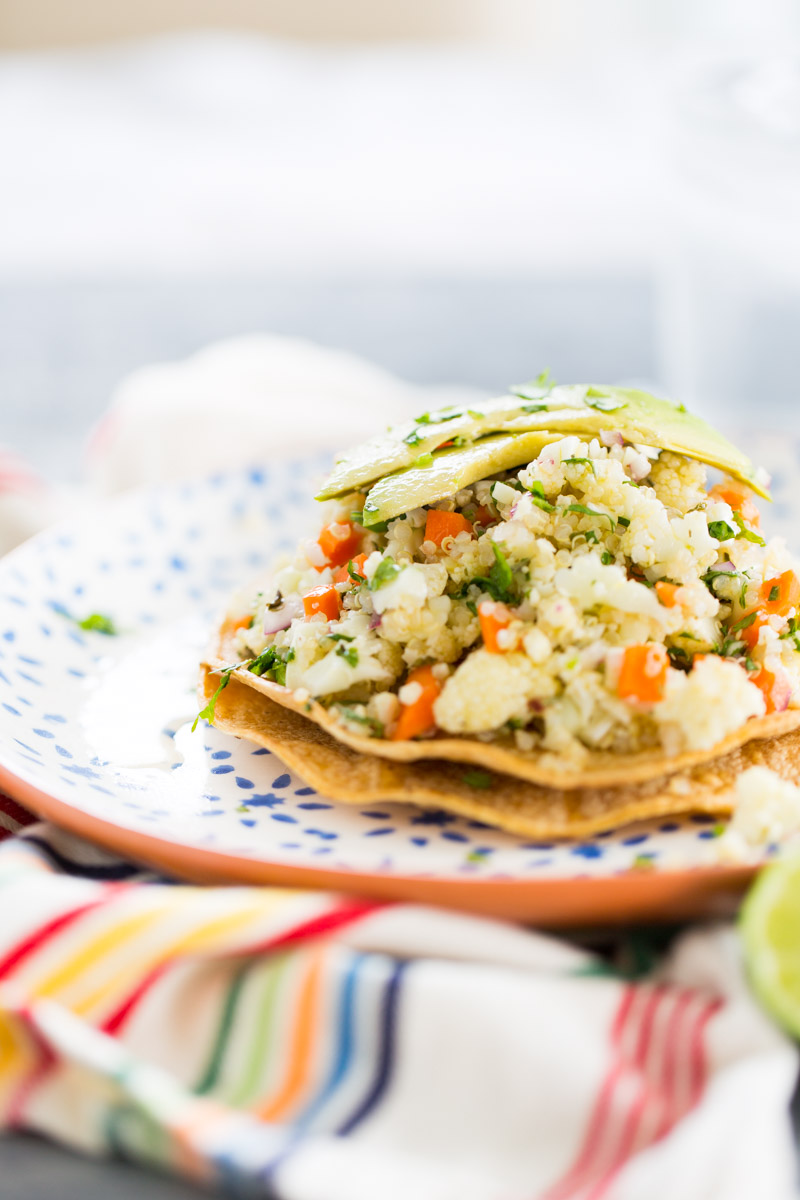 This vegan ceviche tostada is made with a "ceviche" made with cauliflower, quinoa, carrots and other very Mexican flavors. So here is the recipe for this amazing
vegan ceviche tostadas
and I hope you like them. If you do please rate it with 5 stars and it. And, if you make them share on Pinterest or
Instagram with the #piloncilloyvainilla so I can see it.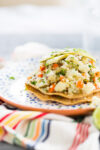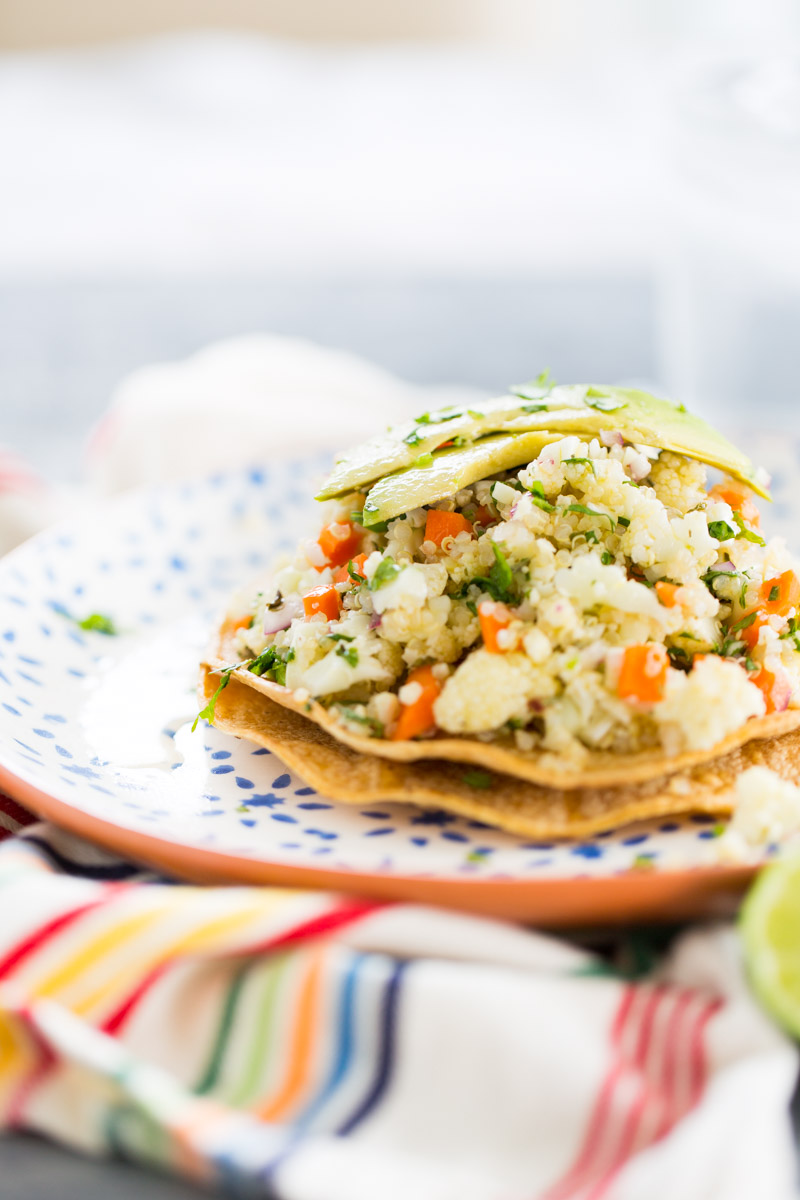 Vegan ceviche tostada
This recipe for vegan ceviche tostada is amazing, very easy to prepare and it is filled with Mexican authentic flavors.
cooking the quinoa
20
mins
Ingredients
2 ½

cups

raw and finely chopped cauliflower

1 ½

cups

cooked and cooled quinoa

1

cup

peeled and diced carrot

½

cup

finely chopped red onion

1

jalapeño pepper thinly sliced ​​

½

cup

lemon juice

3

tablespoons

extra virgin oil olive

11/2

teaspoon

sea salt

¼

cup

chopped cilantro

10

mint leaves

½

teaspoon

dried oregano
Serving:
6-10

homemade or purchased corn tostadas

Avocado slices
Instructions
Chop the cauliflower as small as you can. You could use a food processor and just pulse it.

Put it in a large bowl and add the quinoa, onion, carrot, and slices of the jalapeño.

In a separate bowl mix the lemon juice with olive oil and salt. Pour over the mixture of cauliflower and quinoa. Mix well. Add herbs, mix and test. Adjust the seasoning if necessary.

Serve on top of corn toast and finish it with slices of avocado.