This vegan Mexican rice pudding recipe is perfect for everyone, for all the people that follow a plant-based diet, for vegetarians and omnivores. It is delicious.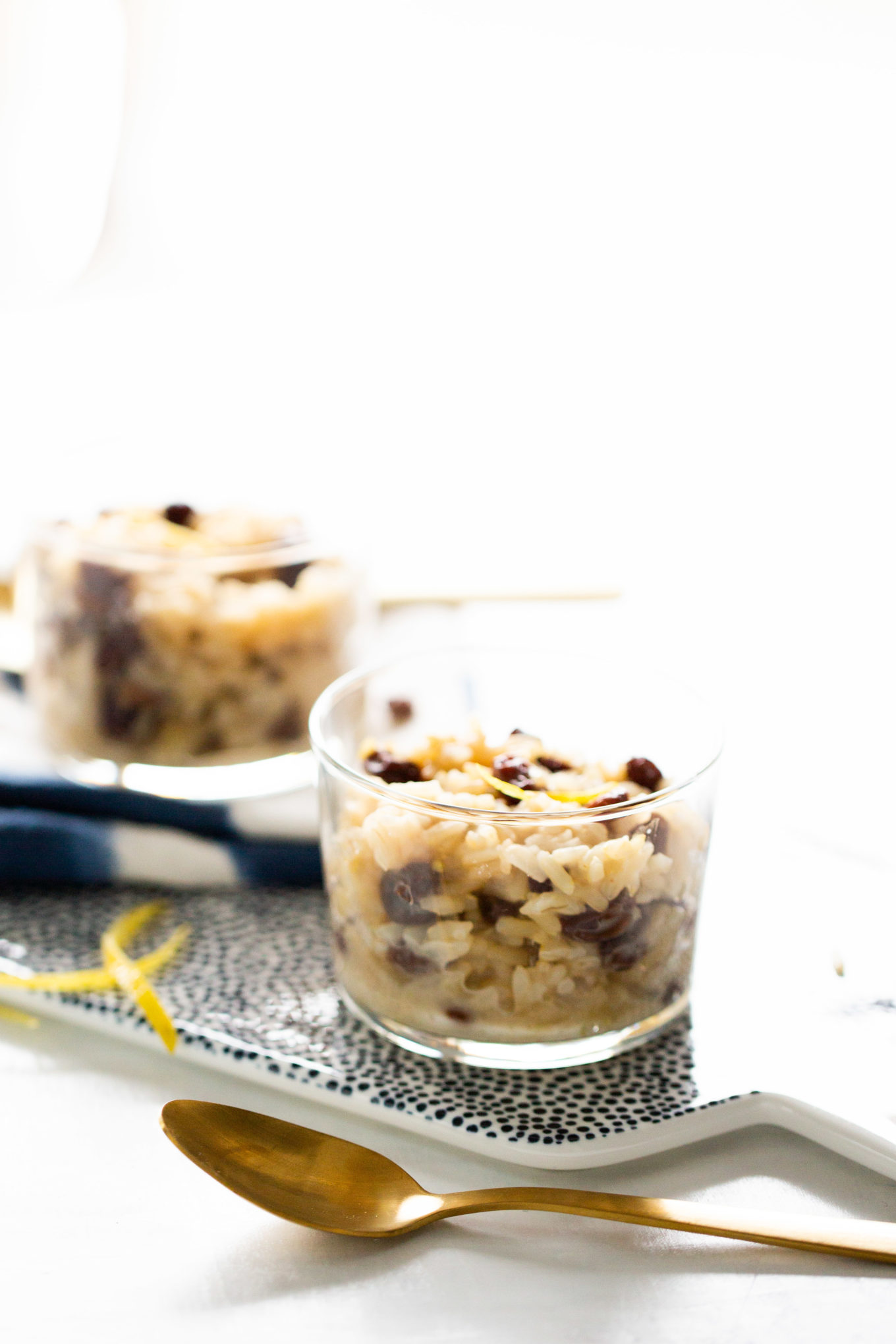 This rice pudding is the perfect recipe for anyone who doesn't eat dairy products. I don't know if you already know rice pudding (Arroz con Leche), but it's a typical dessert in Mexican cuisine.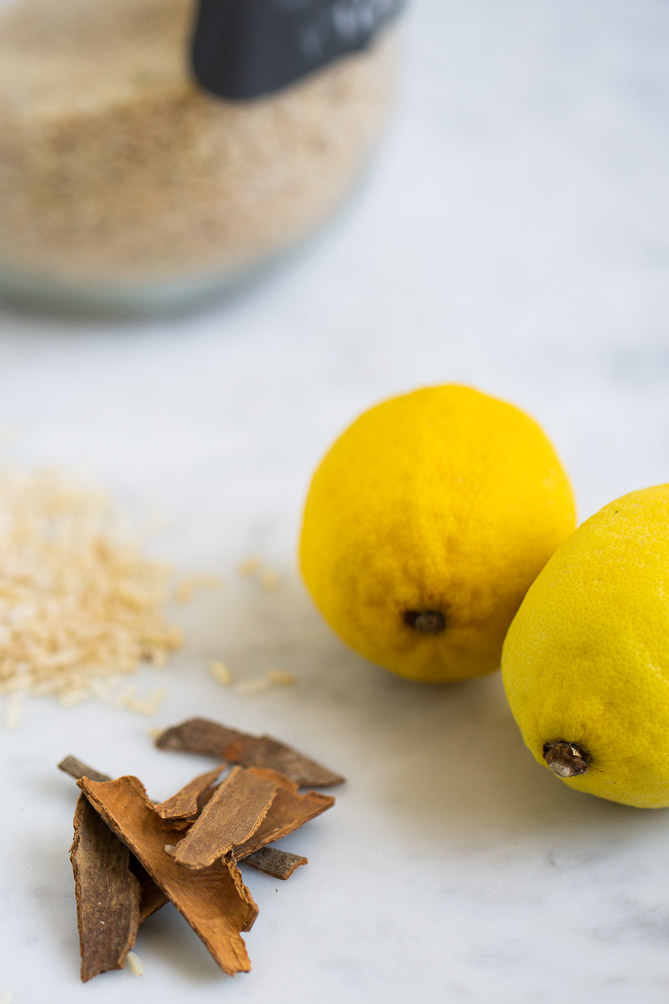 The flavors transported me to when I was a girl. In my house, at the end of each meal, there was always dessert. This was one of the favorites.
TIPS, IDEAS & OTher recipes:
This is my version of the typical Mexican dessert in a healthier version:
It is healthier because, for starters, I use brown rice. When we use brown rice, we eat the whole grain, which is full of fiber and nutrients. White rice no longer has those wonderful nutrients that brown rice has.
For this recipe, I am not using evaporated milk or condensed cow's milk. To make this 100% a vegan recipe, I am using coconut milk, and let me tell you, it is delicious. It is creamy, sweet, velvety, delightful!
Something it does have is lemon zest, you can put lime or lemon. Let me give you a tip in case one of your kids finds a piece of lemon zest or a slice of cinnamon in their dessert. My children, since they were kids, I always told them that if they were to find the cinnamon stick or the lemon zest on their plate, it meant they were lucky. At home, we call them lucky leaves. It makes them feel special and happy, and nobody feels bad about finding one.
To make this dessert, it takes about 25 minutes. But it really is worth it. It is delightful.
In this post, I'll show you how to prepare brown rice so that everyone likes it. Also, here's another rice recipe with coconut and peas, which is perfect to accompany any other dishes. Or this brown rice soup that is made in the Instapot. It also has peas, but this time they're dried peas and many herbs.
This recipe is perfect to start introducing brown rice at home. Don't you think that introducing an authentic Mexican dessert is the ideal way to make everyone in your house eat brown rice?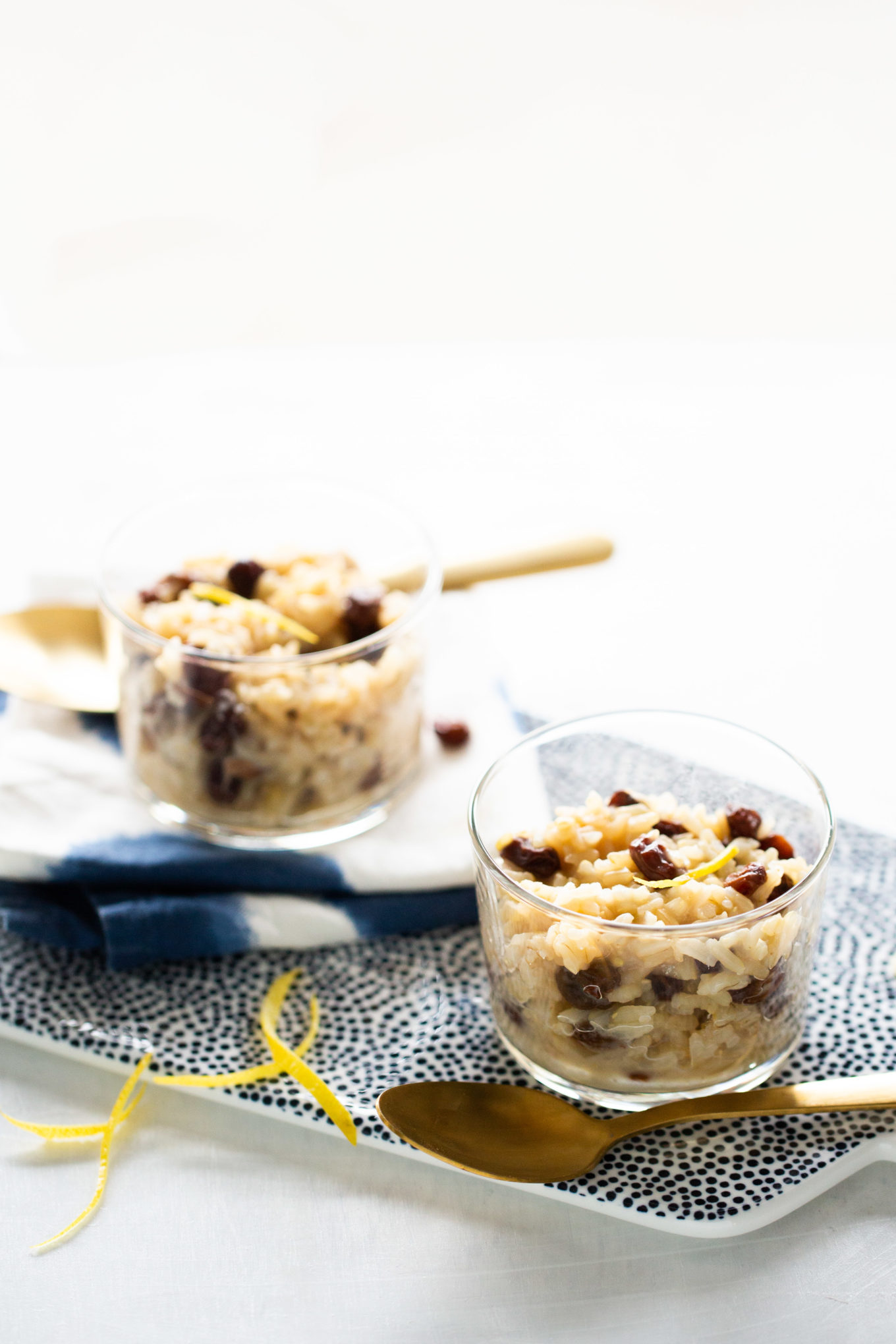 So here is the recipe for this
Vegan Mexican rice pudding
which I really hope you like. I've decided to do this dessert more often at home. I crave that when my children grow up, they remember traditional homemade desserts, but healthy dishes that they ate as children. When you make it, please share it on Instagram, FB, or save it for later on Pinterest.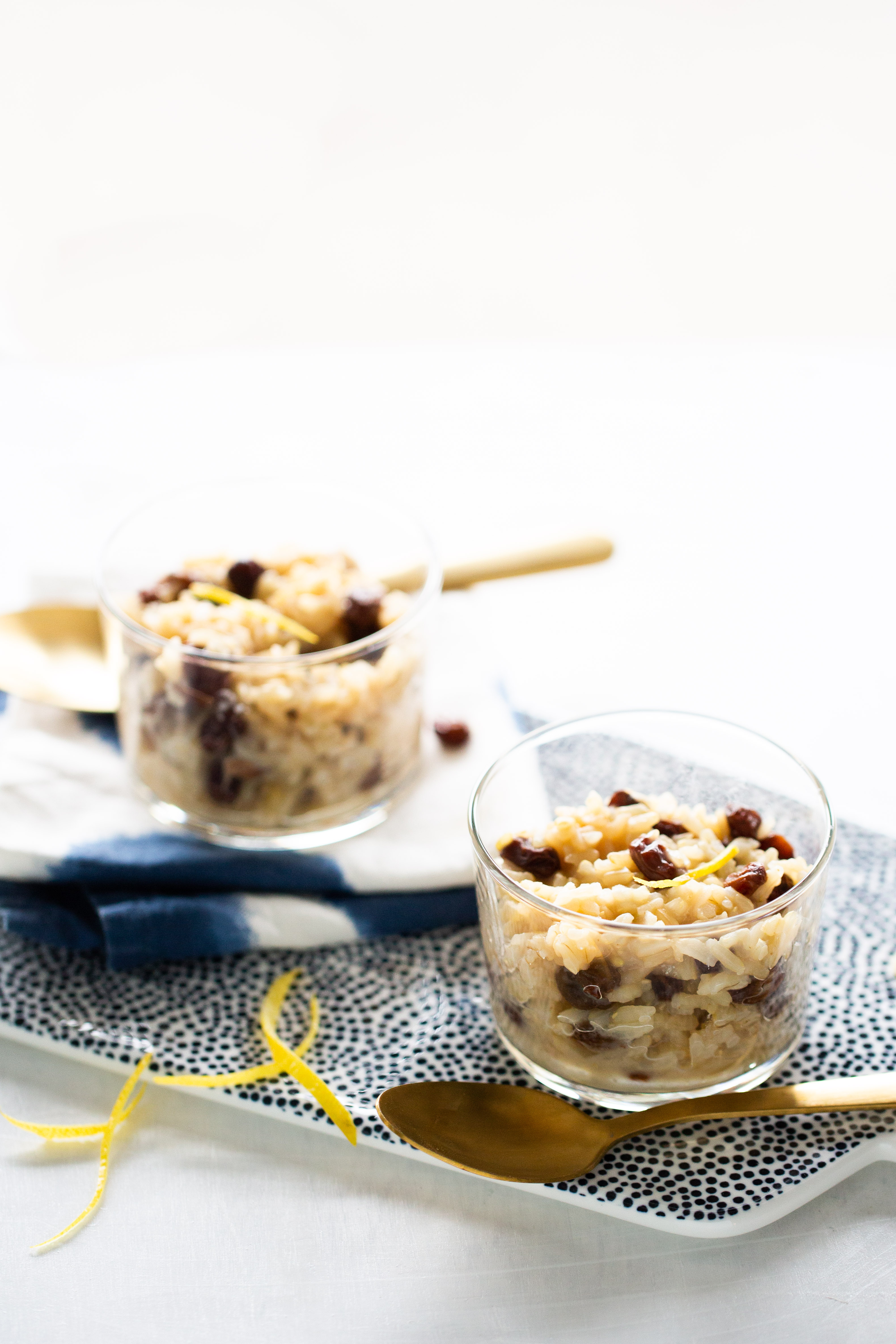 Vegan Mexican Rice pudding
This vegan Mexican rice pudding recipe is perfect for everyone, for all the people that follow a plant-based diet, for vegetarians and omnivores. It is delicious creamy amd tangy. It is perfect as a dessert, treat or even breakfast.
Ingredients
1

cup

brown rice

2

cups

water

2

cups

coconut milk

1

stick cinnammon

¼

cup

sugar

1

cup

raisins

½

teaspoon

lime or lemon zesst
Instructions
Put the rice and cinnamon stick with the two cups of water in 2qt. saucepan at medium-low heat. Cover and let for 15 minutes or until the rice is al dente.

When the rice is almost ready (there will still be a bit of liquid in the pot)add the sugar, two cups coconut milk, and powder cinnamon. Let it simmer for 10 minutes and the sugar is dissolved.

Add the raisins and lemon zest. Cover and let it sit until it is room temperature.

Serve warm or at room temperature.
Notes
Keep in the fridge and reheat the leftovers.
Nutrition
Calories:
2210
kcal
Carbohydrates:
324
g
Protein:
27
g
Fat:
102
g
Saturated Fat:
87
g
Sodium:
133
mg
Potassium:
2700
mg
Fiber:
18
g
Sugar:
50
g
Vitamin C:
14
mg
Calcium:
235
mg
Iron:
22
mg
information
Nutritional information of this recipe is only an estimate, the accuracy for any recipe on this site is not guaranteed.