This watermelon gazpacho recipe is so yummy, so can drink it as a meal starter o smoothie during the day.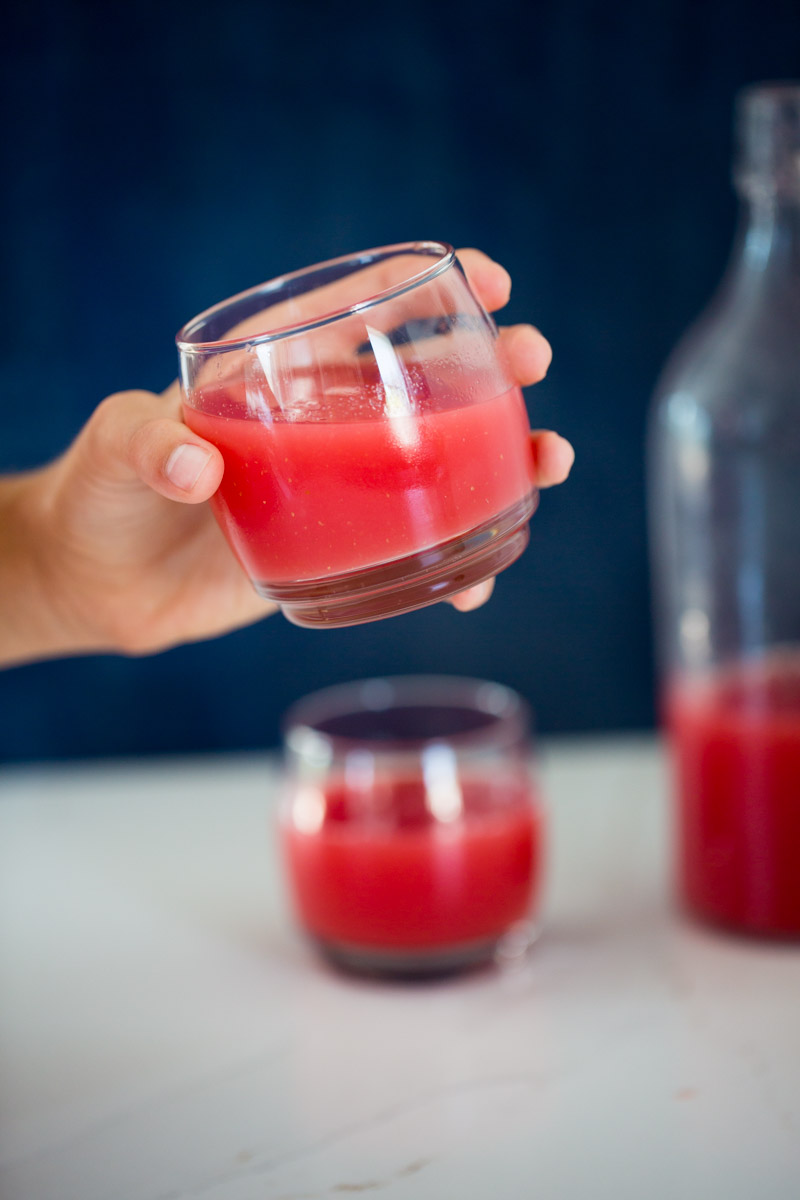 Can you imagine starting the meal with a delicious cold soup, spicy and full of vitamins and minerals ??? It sounds incredible, does not it ??? Besides the color is spectacular and has many antioxidants. It is the perfect recipe for your household that makes everybody eat or drink red fruits and vegetables.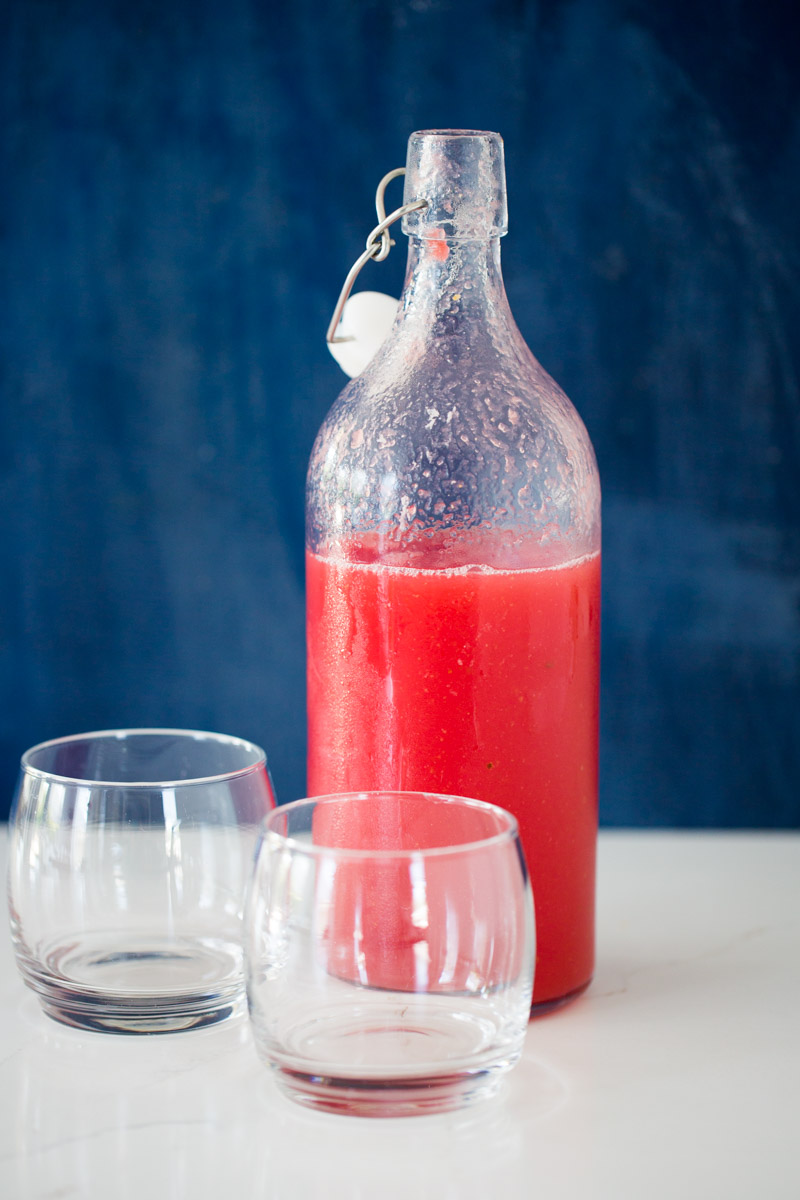 That's why this recipe works so well because, even though I try to make Santiago like tomatoes, there's no way he will eat them. It is hilarious because if they are cooked, in sauce or soups, there is no problem, but raw is a sacrifice for him. It makes me laugh because even his sisters repeat the same thing that I always say … it is essential to eat tomatoes …. they have LYCOPENE.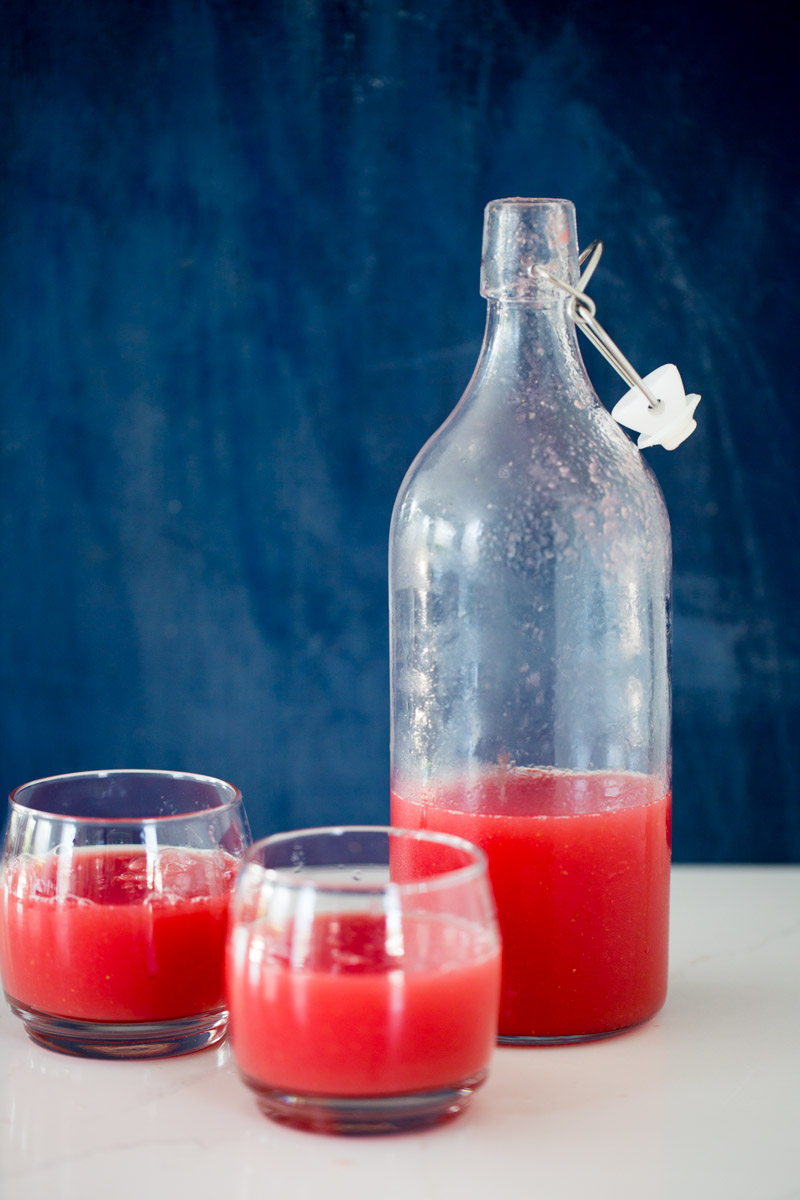 Lycopene is responsible for giving the red color to watermelon, tomato, red peppers, etc. Many studies have related it to the prevention of prostate cancer, heart disease, breast cancer, and many other diseases. So that we can absorb it better and reach our blood directly, it is good to eat the foods that are high in Lycopene with a little oil. For example, tomatoes with a bit of olive oil, red fruits with nuts, but no chips with ketchup!
So here is the recipe for this
watermelon gazpacho
and I hope you like it. If you do, please share the recipe and the blog, if you have a question please, let me know in the comments section below. And if you share it, it would be amazing if you post it on Instagram with @piloncilloyvainialla or Pinterest.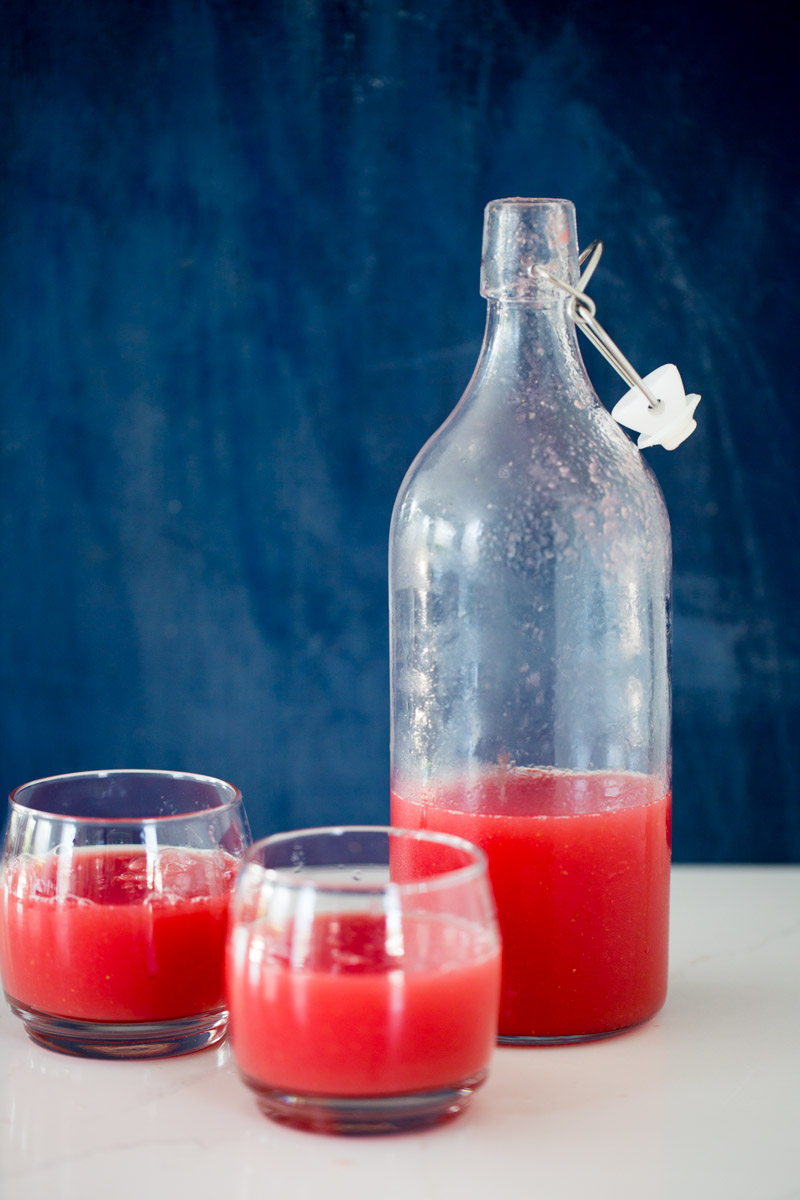 Gazpacho de sandía
Receta para hacer gazpacho de sandía, receta fresca vegana y deliciosa.
Ingredients
un pimiento rojo

en pedazos

2

cucharaditas de jugo de limón

1/2

chile jalapeño

si consigues rojo mejor

8

tazas de sandía sin semillas

pimienta negra molida para decorar
Instructions
Se pone todo en la licuadora.

Hay que meterla al refri y no sacar hasta la hora de servir, sabe más rica bien fría.

A la hora de ponerla en el plato le rocías la pimienta y le puedes poner hojitas de albahaca o cilantro.
information
Nutritional information of this recipe is only an estimate, the accuracy for any recipe on this site is not guaranteed.